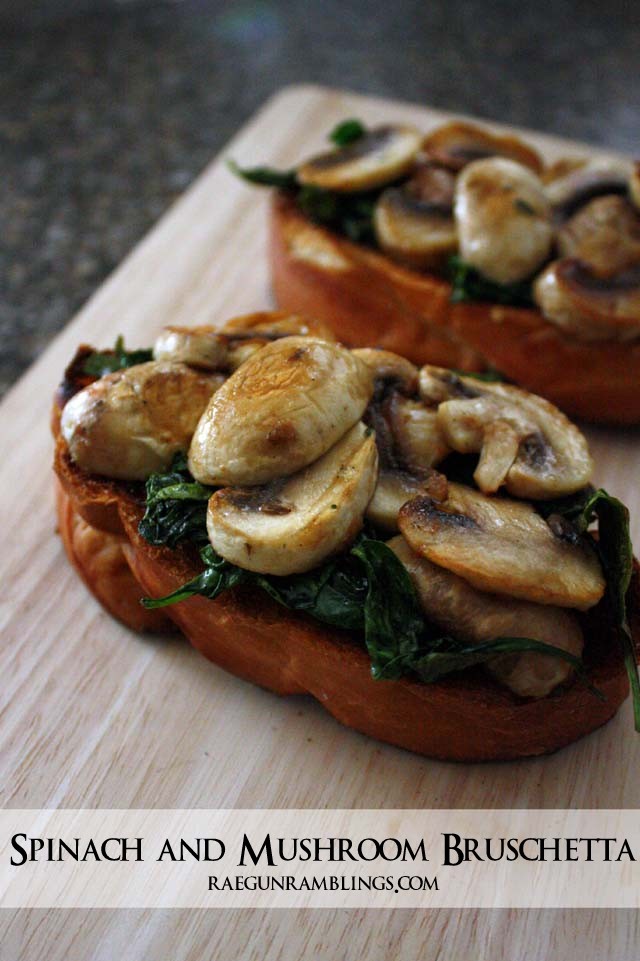 Spinach and mushroom bruschetta anyone? I love this recipe because it's something that you can throw together as an appetizer on small pieces of bread or do on a full sized loaf for a lighter meal all on it's own. Plus it's a great and yummy way to get a ton of veggies in.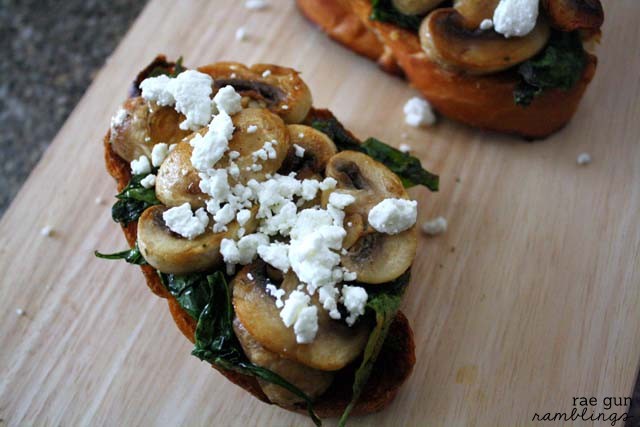 This dish is not just speedy to assemble but it's absolutely delicious. With it's simplicity it's easy to make it vegan, vegetarian, or if you want to add some meat even more hearty. I've been known to make this for myself for a quick lunch.
Spinach and Mushroom Bruschetta Recipe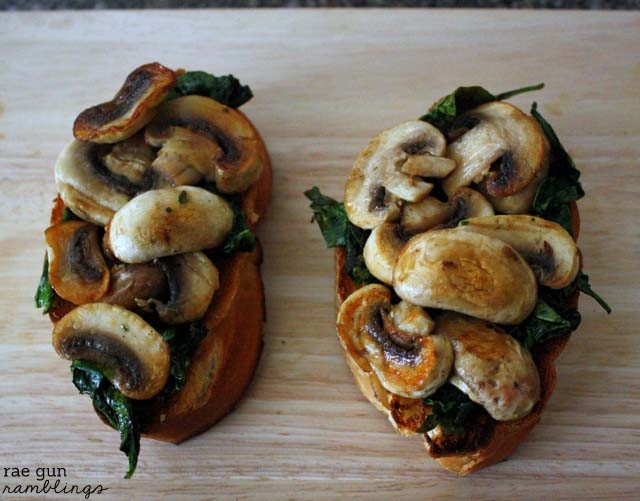 Spinach
Mushrooms sliced
Butter or butter alternative
Garlic Salt
French Bread
Goat Cheese (optional)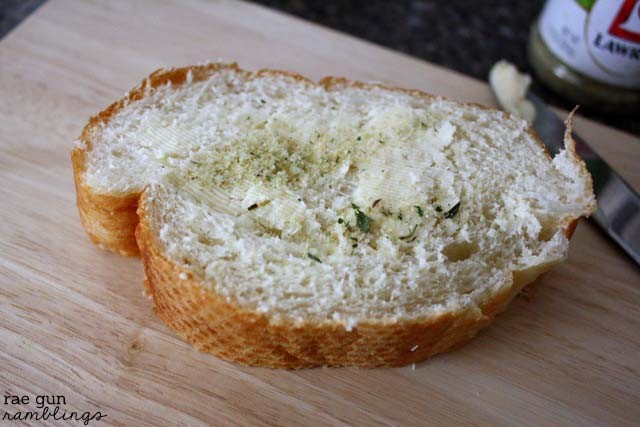 Start by making some wilted spinach. Heat butter, butter alternative, or olive oil in a pan over medium heat. Add spinach and garlic salt to taste to the pan and move with a spatula until wilted. This will only take a few minutes. You only need a small amount of butter/oil. I've even used just spray oil. Set aside.
Saute the mushrooms in butter (or alternative) with garlic salt. Set aside
Next make garlic bread. I know other people take time using fresh garlic or rubbing garlic on the bread but my favorite garlic bread that is always a hit with my guest is just buttered bread sprinkled with garlic salt and cooked under the broiler.
Top the garlic bread with a generous layer of spinach and then with mushrooms.
Add a sprinkling of crumbled goat cheese if desired and enjoy!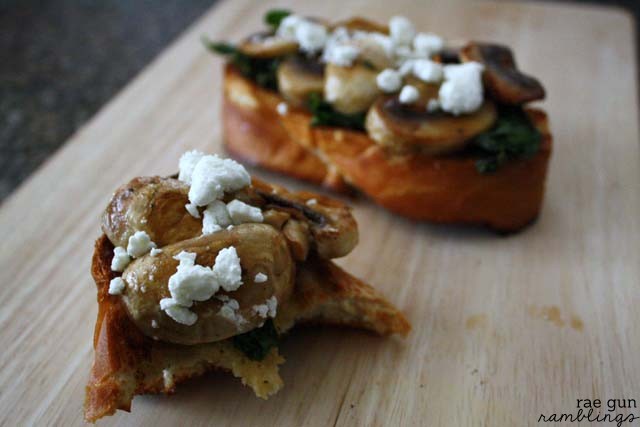 Super easy right? These would be great for a party or like I'm having them an easy lunch. Want more? Here are some other fun projects to check out.
This recipe was originally shared over at Domestic Superhero on 8/25/2014.

Cheesecake Swirl Brownies| The Best Swaddle Blankets | Eclair Cake