Do you know a Teenage Mutant Ninja Turtle fan? Well today I'm sharing a super easy TMNT Icon Shirt Tutorial.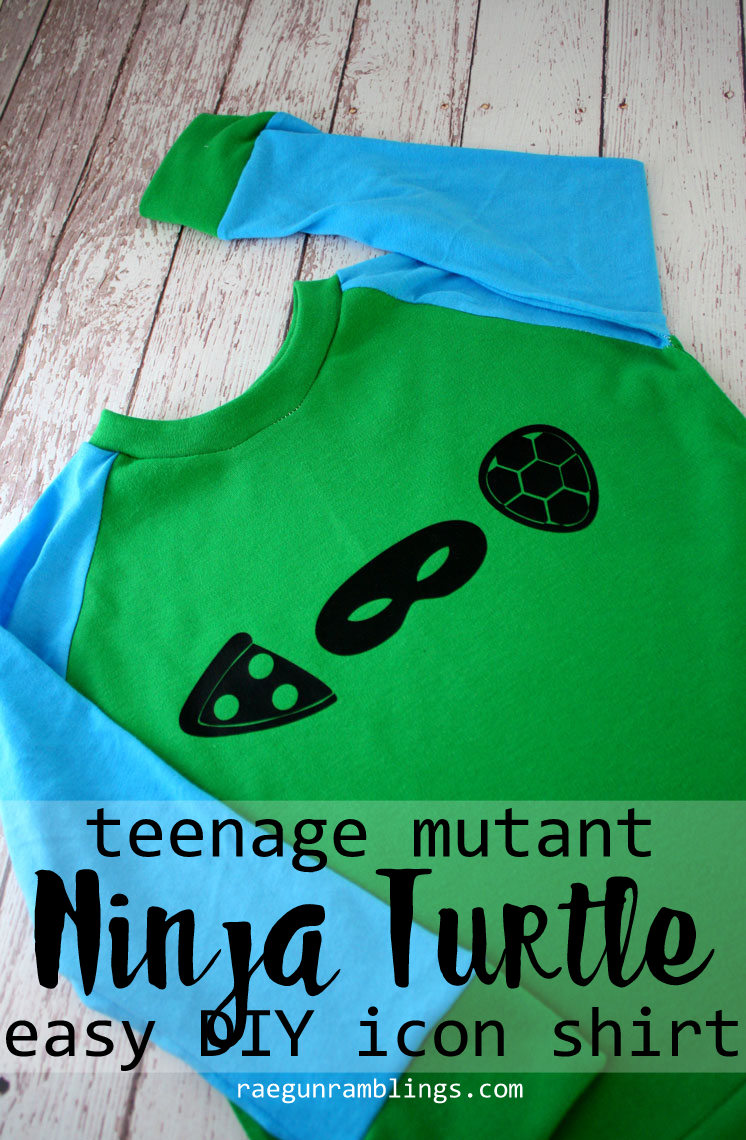 I went to a cute little (ninja turtle obsessed) boys birthday party and knew that he need his own one of a kind TMNT shirt. You see he's a HUGE fan of Leonardo.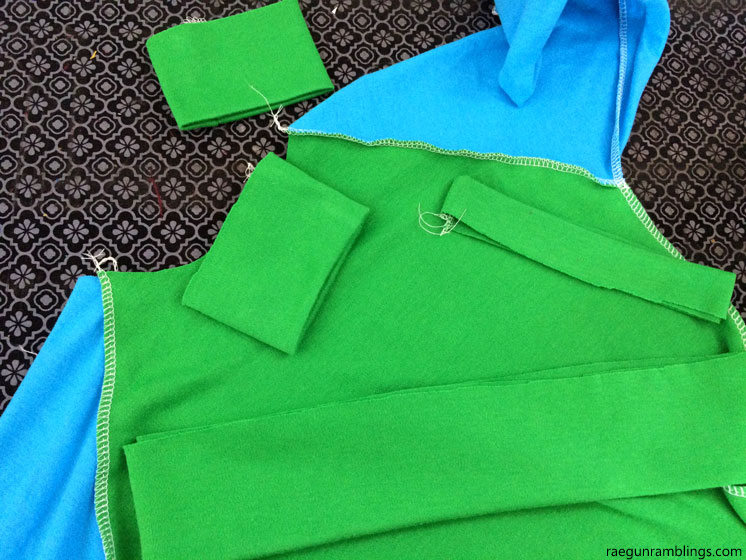 I also happened to decide he needed this just a few hours before his party. AND I sewed the actual shirt part. SO when I see this is a fast and easy project that's what I mean. You totally DON'T have to sew a shirt but honestly it was faster for me to make one instead of drive somewhere hoping to find a plain shirt in a color that would work. I used Peek-a-boo pattern shop's Happy Feet shirt pattern and some fabric from Joann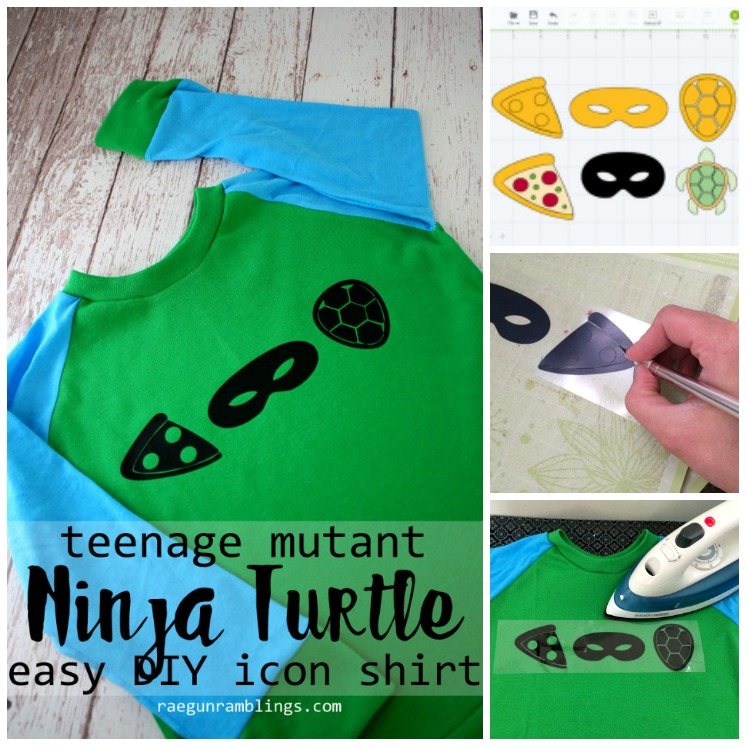 What You Need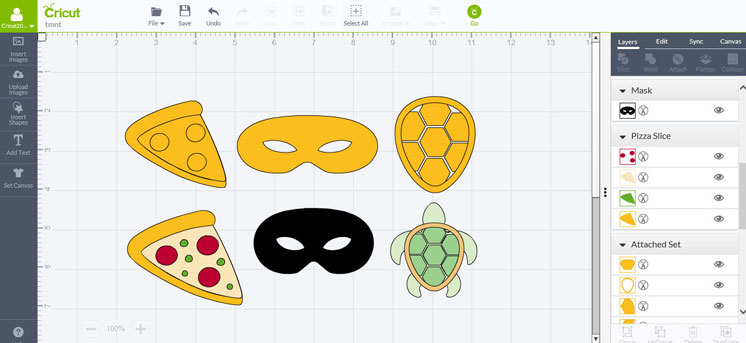 What to Do
Search for Pizza, Turtle, and Mask in Cricut Design Space (the free program that comes with the Cricut Explore) and you'll be able to find the images I used. You can see the original images on the bottom row and then the ones in yellow are how I made it look right before I cut them out.

For the Pizza I made all the layers one layer so it would cut it all out of one color.
For the Turtle I hid everything except for the shell layers.  Then I made the outside rim the same layer as the rest of the shell.
For the Mask all I needed to do was resize it.

Measure the width you want them to take up on your shirt and position and size them them accordingly. Then select all and "attach" them.
Cut out using your cutting machine (for more on this step see my long How to Use Heat Transfer Vinyl article)
Peel off the negative space.
Position it on your shirt.
Iron it on.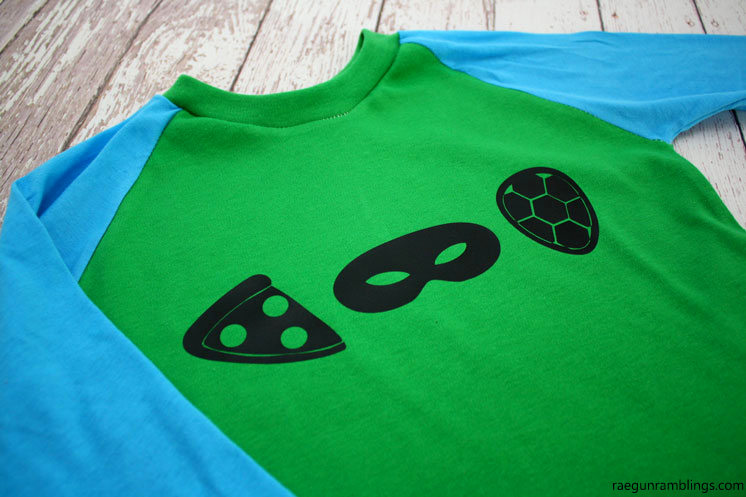 Fun right!? And also be sure to check out these other great TMNT ideas!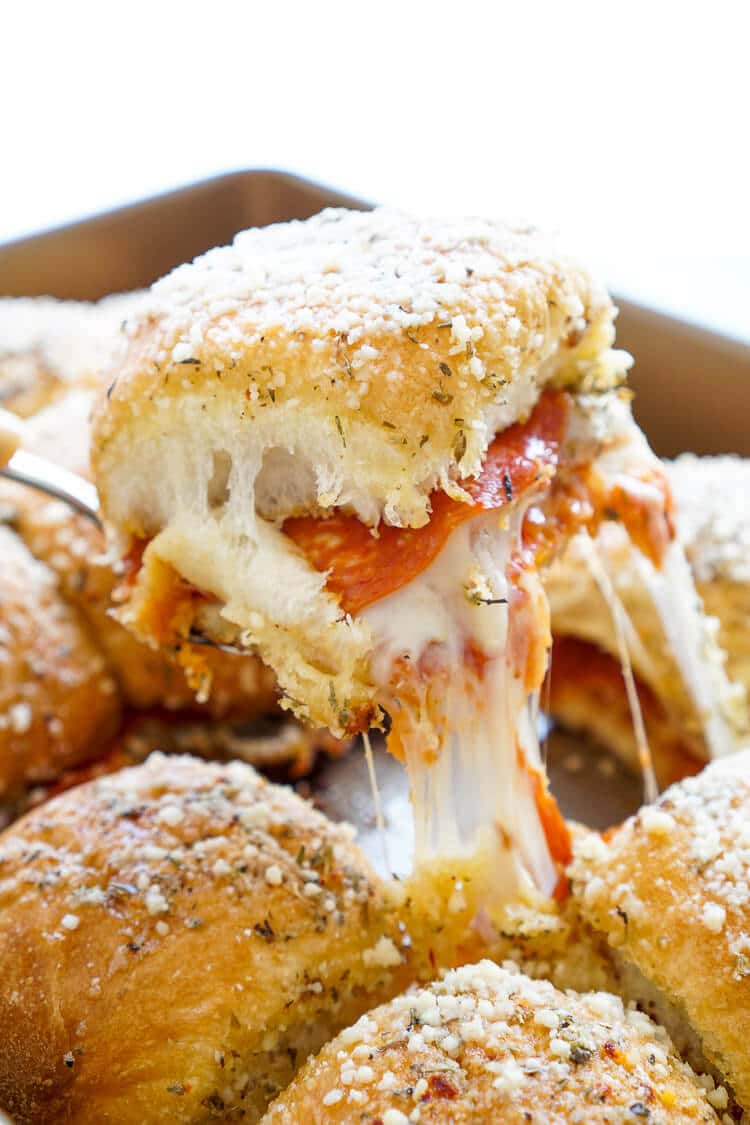 Easy Pizza Sliders by Sugar & Soul
TMNT Sewer Slime Gak by Happiness is Homemade