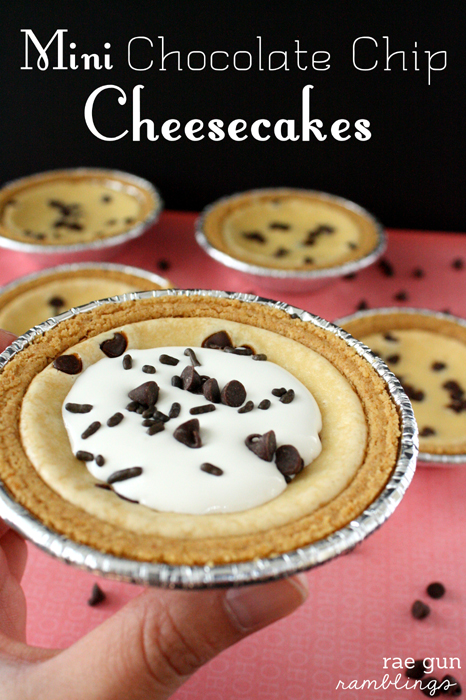 I am a HUGE cheesecake lover so when Vanessa from Our Thrifty Ideas invited me to be a part of her month long Virtual Bake Sale Series I knew that I wanted to do giftables cheesecakes. Last year I discovered mini ready to use pie crusts and I thought they would be the perfect base for personalized cheesecakes. So today I'm sharing a mini chocolate chip cheesecake recipe

These are super yummy and just the right portion. They are great for gifting, having out on a buffet, or taking to a real life bake sale.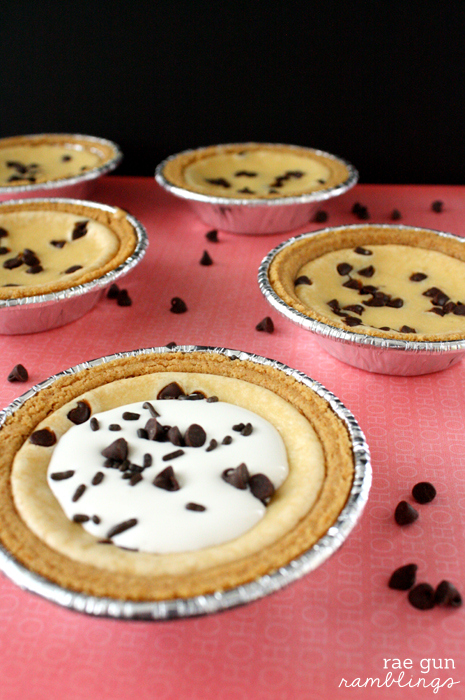 Mini Chocolate Chip Cheesecake Recipe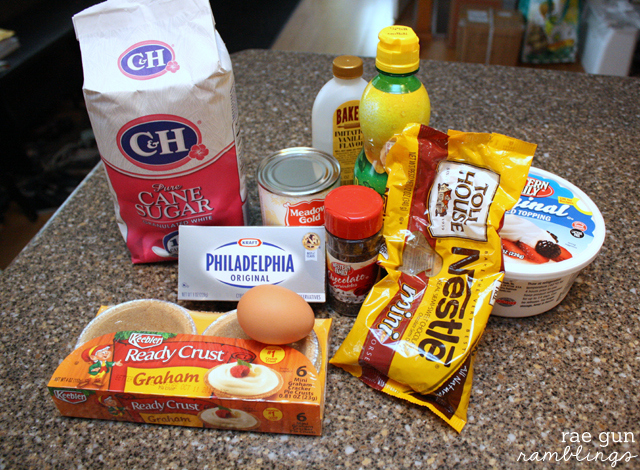 Mini graham cracker crusts
1 block cream cheese (room temperature)
1 egg (room temperature)
1/3 can sweetened condensed milk
1/3 C mini chocolate chips
1/4 C sugar
1 TBS lemon juice
1 TBS vanilla extract
whipped cream or cool whip (optional)
Mix cream cheese, sweetened condensed milk, sugar, lemon juice, and vanilla until smooth and creamy.
Add egg and most of the chocolate chips and mix on low unitl fully incorporated but no more (you don't want to over mix it). Save some chocolate chips for topping if you want.
Bake at 285 for 20-30 minutes with steam. To back with steam put a ovenproof dish with water in the oven while it's preheating and leave in there while you bake. The cheesecake is done when the outside is set and the center is still giggly.
Turn off the oven and leave the cheesecake in the oven with the door closed and allow to cool.
Refrigerate for at least 6 hours before serving.
Top with whipped cream or cool whip and mini chocolate chips if desired.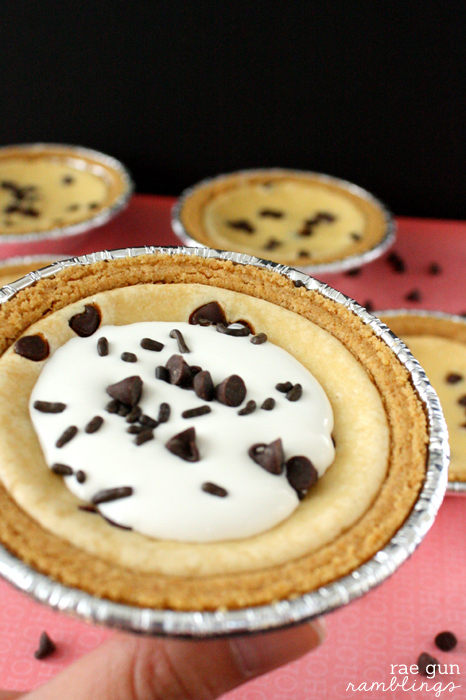 Also be sure to check out all the other delicious recipes that are apart of the Virtual Bake Sale. We're only a few days in but there will be new tasty treats added every day!
Let's connect! You can also find me hanging out here.