I'm sad to admit that my refrigerator is where strawberries go to die. It's not that I dislike them, it's just that I usually eat half the pack and then forget them or I don't feel like them until it's too late and they are already old and yucky.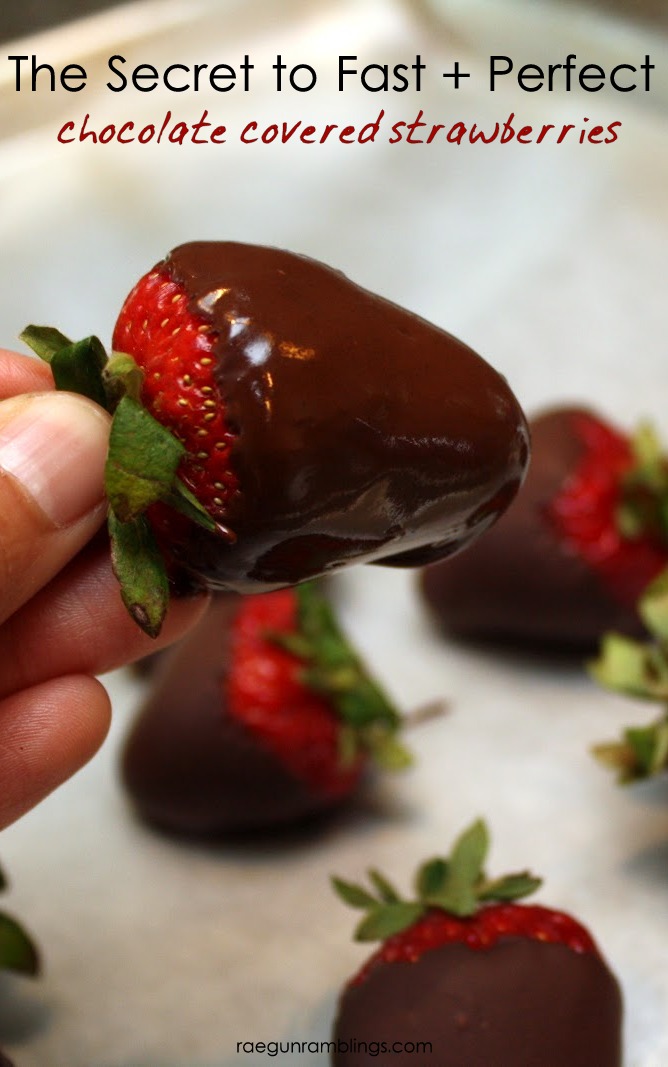 Also I like to think that even if you totally cover fruit in chocolate it still counts as fruit. So I may have been dipping strawberries in chocolate (ahem a lot) lately. I have this little tip that I wanted to share about how I do it . . . Crisco.
If you zap chocolate chips with a tiny bit of Crisco it melts so easily and goes on the strawberries great!
I like to do a small handful of semi-sweet chips (but you can use whatever kind you want) I've done milk, white, dark you name it and about half a tsp of Crisco.
Then I nuke it for 40 seconds and stir stir stir. Usually that's enough to melt all the chocolate but if not I'll zap it a bit more 5-10 seconds at a time.
Make sure you wash and fully dry the strawberries you don't want any water to get into the chocolate. And I like to have the berries nice and cold from the fridge because then when they get dipped the chocolate hardens a lot faster and you don't need to stick them in the fridge.
Oh yum I think I need to make these every week!