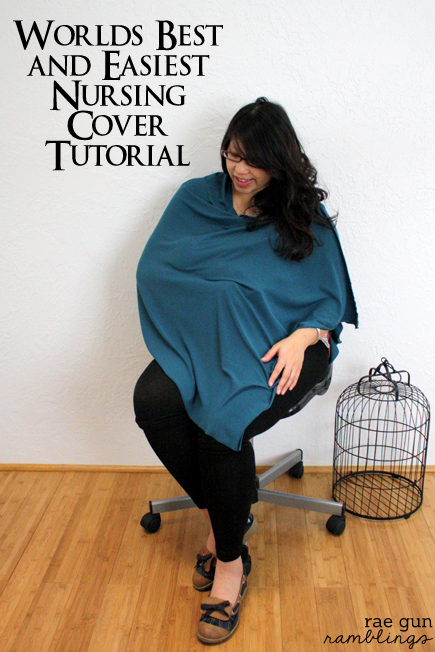 I knew I wanted a nursing cover for when Toasty comes but I couldn't get over the fact that I've watched so many friends make beautiful nursing covers that get abandoned a few months in because their kiddos are intent on flashing their boobs to the world. They end up going out less, camping out in a private room, or heading to the bathroom while out.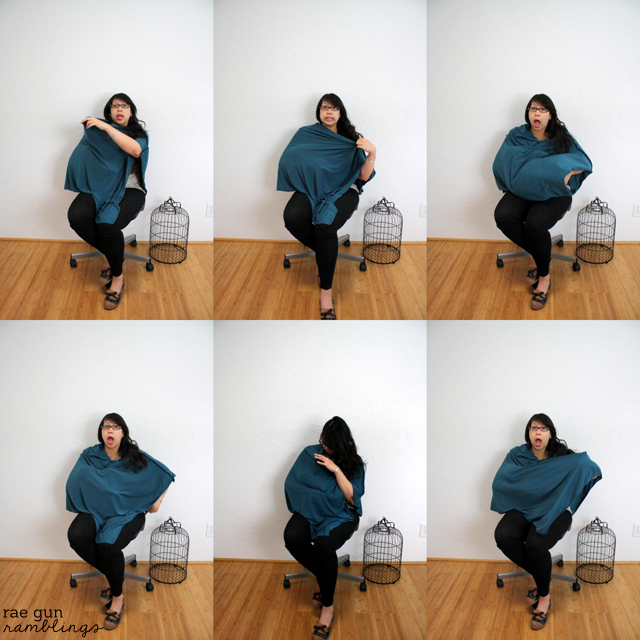 But Daniel and I work from home all day so after we get over the sleep deprivation I don't want that to be my fate. We need to still be able to go out. I know some people are cool going coverless but I'm just not comfortable with that for myself. I'm so excited to share my shawl style nursing cover tutorial. Not only is it really hard for babies to flash but it doesn't scream to the world "Hey I'm pulling out my boob over here".
This tutorial is SO easy. In fact you just have to sew ONE line. Yup that's all. I based my tutorial off of this one but I actually prefer different measurements and found the instructions to be hard to follow and have confusing unnecessary steps.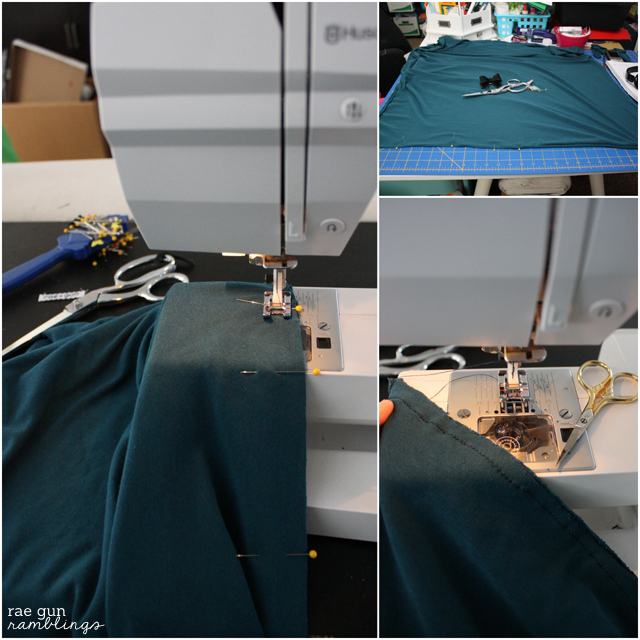 Start with a piece of knit (stretchy) fabric 30 inches by about 60 inches wide. If your fabric isn't quite 60 inches it should still be fine as long as it's longer than 50 inches.
Fold the fabric in half so it's 30 X 30.
On one of the sides mark the half way point (15 inches) and pin from the open edges just so the fabric stays in place.
Sew from the open edge towards the fold 15inches. I used a lightening/stretch stitch but if your machine doesn't do that a straight stitch should work fine.
Now you're done. Slide your head into the opening and the "fold" goes down one arm and the stitched edge goes down the other. It will resemble a cowl neckline poncho when on!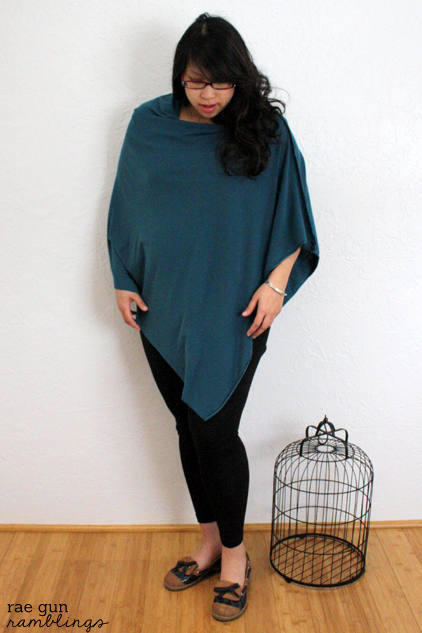 Feed your stuffed Charlie Brown doll if you're human baby isn't here yet or real baby with confidence!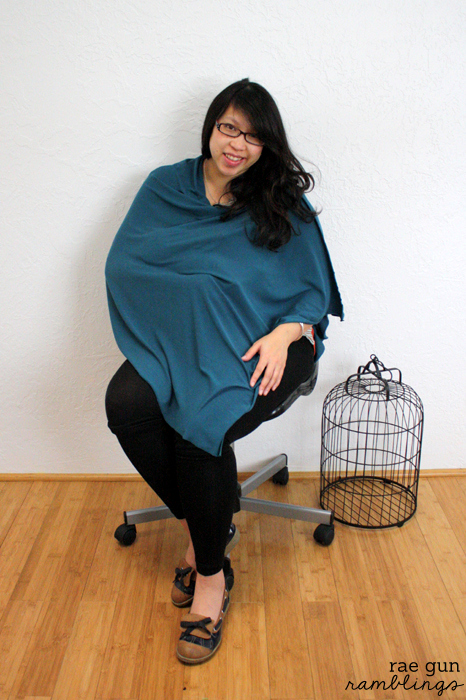 Let's connect! You can also find me hanging out here.