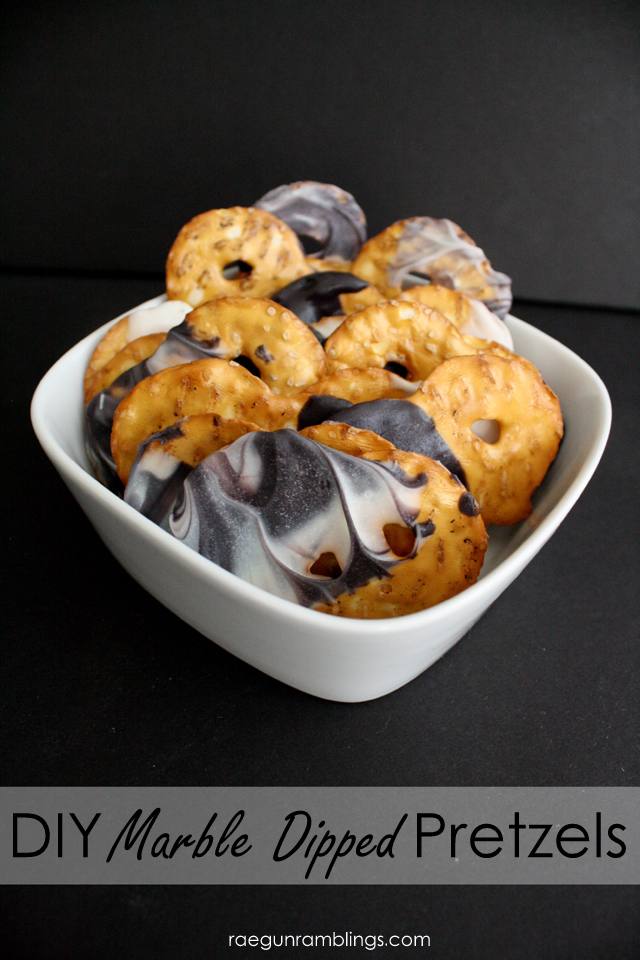 I have a new obsession, those flat pretzels. They are so addictive. We've used them for yummy cheese balls but also for sweet stuff. It's the time of year where things start flying buy and I don't know about you but I'm always needing a snack or treat.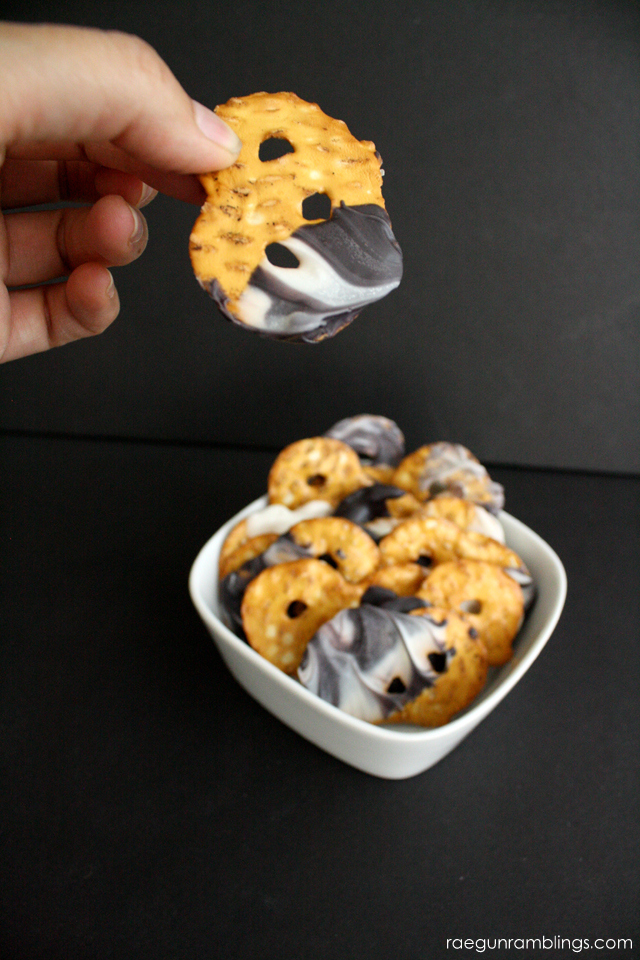 So today I'm showing you how to make pretty marble chocolate dipped pretzels. It is so easy and you can use any combo of colors to have it match with your party, favorite sport team, or holiday.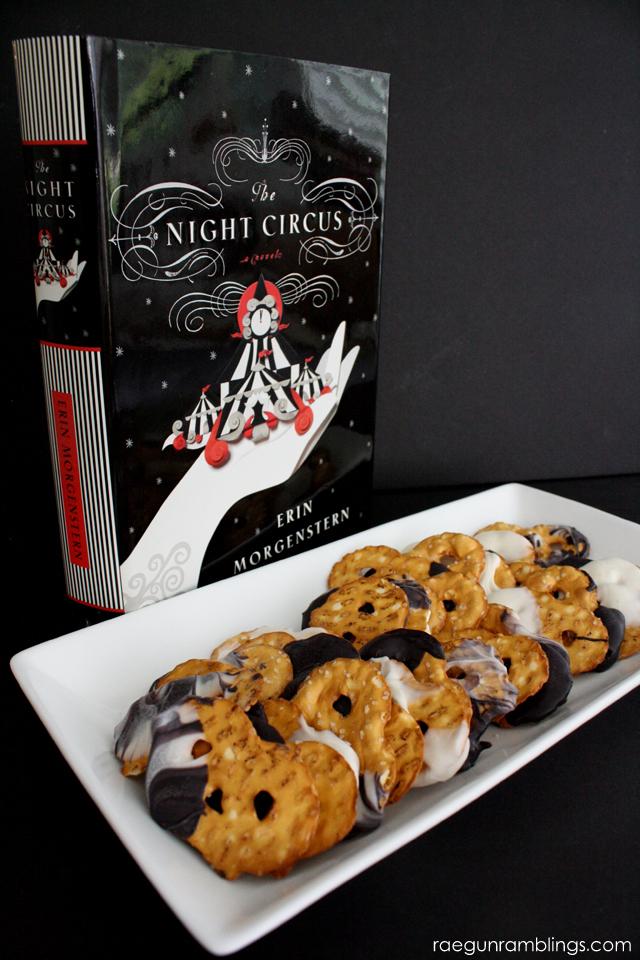 I did black and white which I think has an elegant Halloween vibe to it as well as a great The Night Circus feel. If you haven't read the Night Circus it's one of my all time favorite books. It's magical but in this very non-traditional way. It's got all the awesome aspects of the circus and it's just a beautiful story. Everything at the circus is black and white so these pretzels fit right in.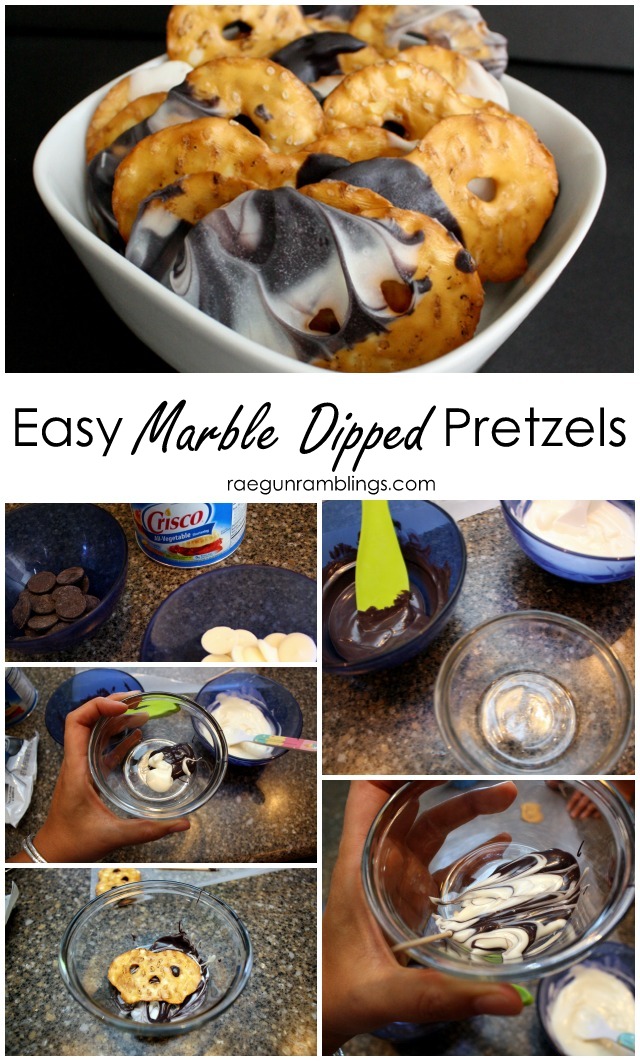 What You Need
Candy Melts (2 colors)
Crisco
Tooth pick
Wax Paper
Put your candy melts in two bowls (keep the colors separate at this step). Add about a 1/2 tsp of Crisco to each bowl and microwave. Start with 30 seconds. Stir and then repeat in 10 minute increments. Stop when your melts are 80% melted and just stir and the rest will melt. In a third bowl or shallow dish ad some of each color and swirl with a tooth pick. I like to do it in small amounts so it doesn't get too mixed and turn into just one blended color. Then quickly dip your pretzels.  Place on wax paper to dry.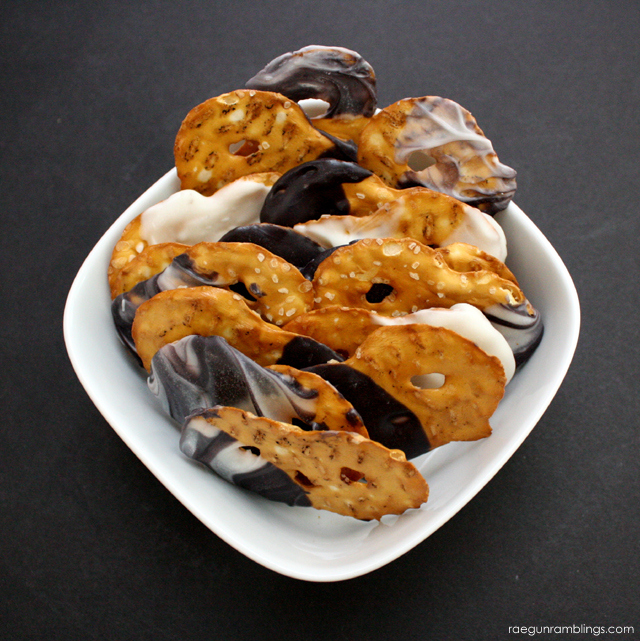 I'm sharing this as a part of the Foodie Extravaganza!
Welcome to the Foodie Extravaganza!  
We are a group of bloggers who love to blog about food!  Each month we will decide on an all-famous National Monthly Food Holiday in which we will base our recipes around. This month the ingredient is pretzels with an optional ingredient of caramel.  Yes, October is National Pretzel Month along with a whole array of other delightful things!! Get excited!! We hope you all enjoy our delicious pretzel treats this month and come back to see what we bring for you next month.  If you are a blogger and would like to join our group and blog along with us, come join our Facebook page Foodie Extravaganza.  We would love to have you! If you're a spectator looking for delicious tid-bits check out our Foodie Extravaganza Pinterest Board! Looking for our previous parties? Check them out HERE.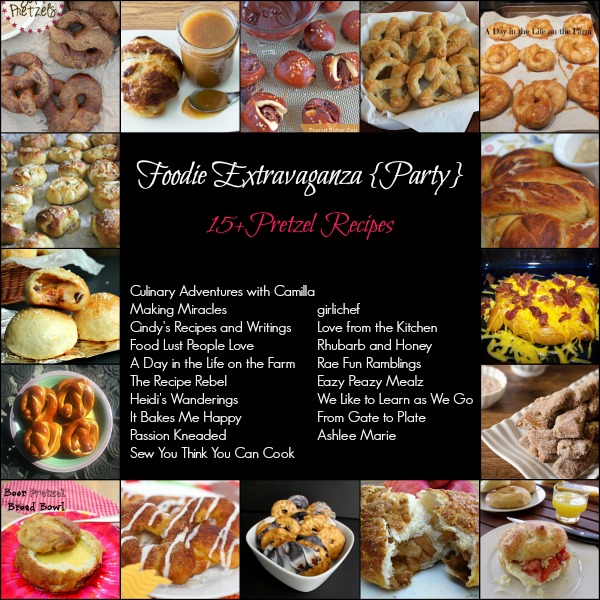 Let's connect! You can also find me hanging out here.