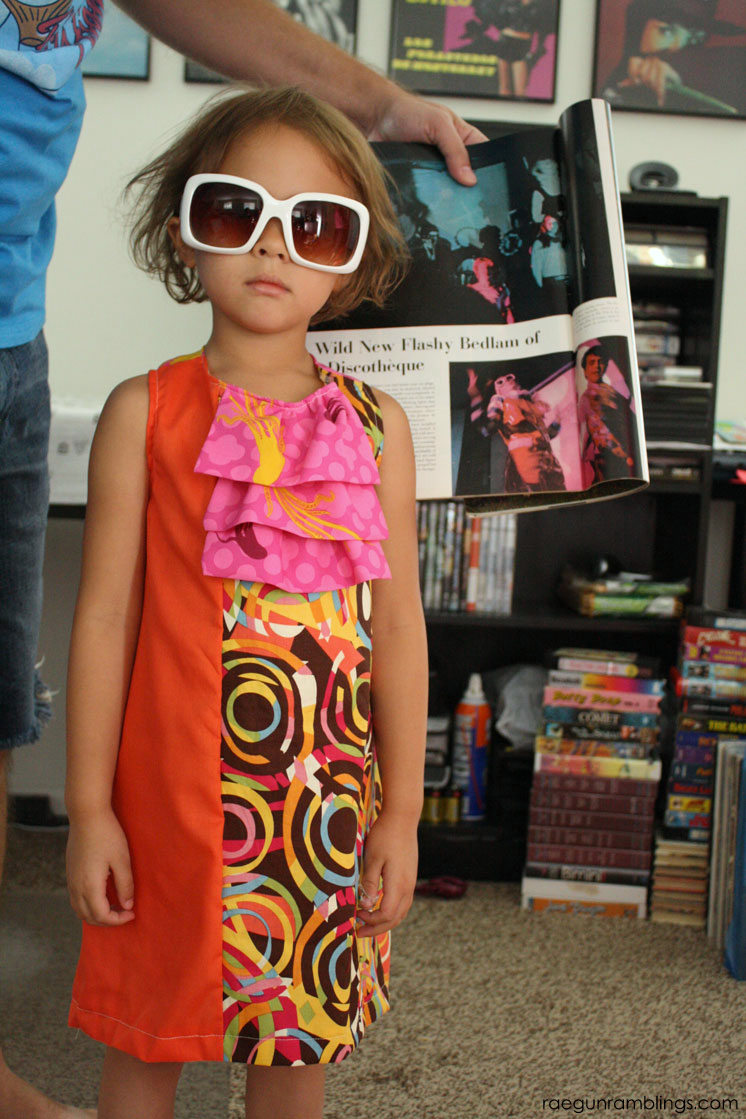 Once upon a time I made L this Marvelously Mod dress to wear to her Beatles themed birthday party. It is still one of my all time favorite pieces and while going through old pictures I realized that I had never shared the tutorial like I intended.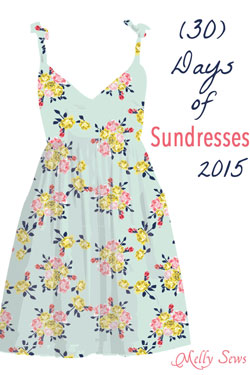 Thankfully my friend Melissa of Melly Sews is doing her awesome 30 Days of Sundresses Series again this year and I thought this Mod dress would be the perfect contribution. I've already been drooling over all the sundresses that people are sharing as a part of this awesome series you'll have to go check it out. Also she has been doing a giveaway every week and this week she's giving away a mystery box of awesome sewing goodies! You'll want to enter for sure.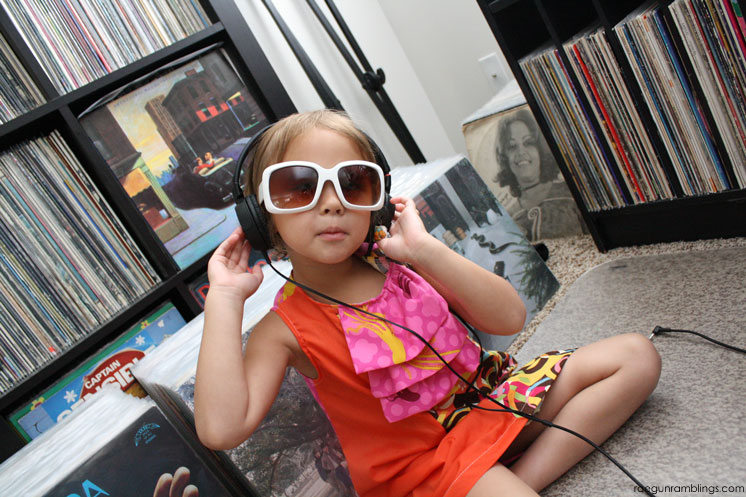 Now more about this dress. First I wanted something funky so I chopped a basic Aline dress to make it 2/3 one fabric and 1/3 another. And I used a third fabric on the back. The bib ruffles added great texture, were super easy, and L loved them.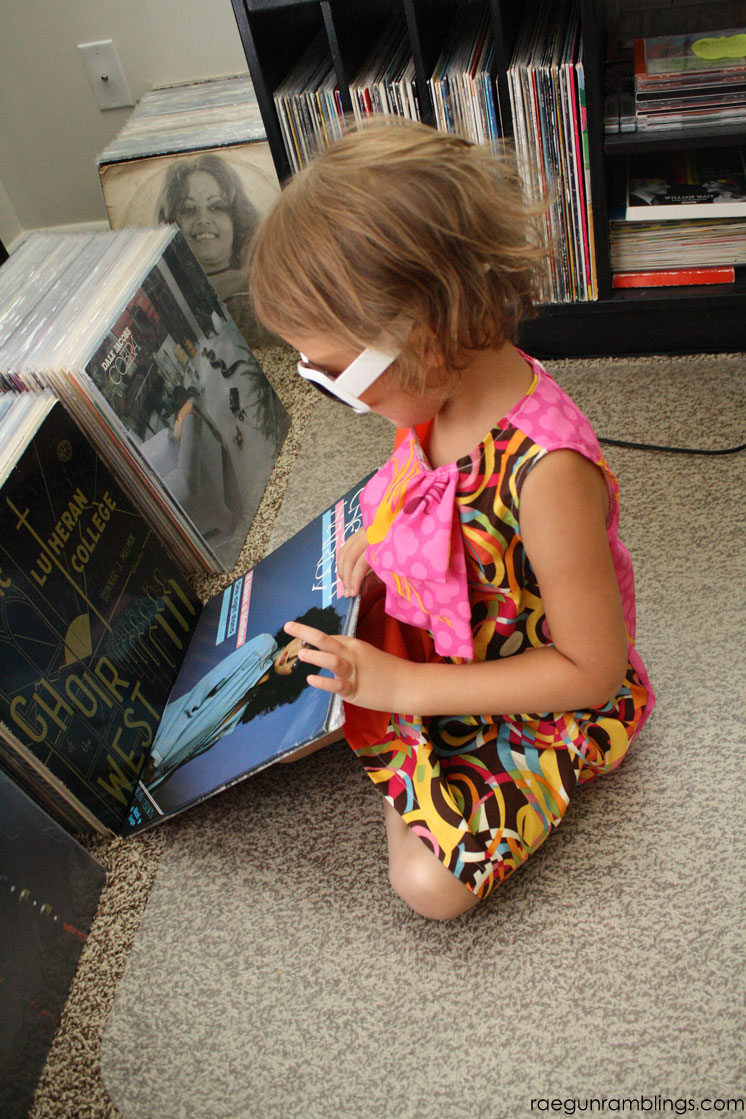 She wore this dress a ton. I might have to recreate it this Summer. Or better yet help her do it now that she's gotten into sewing. Goodness they grow Way.Too.Fast!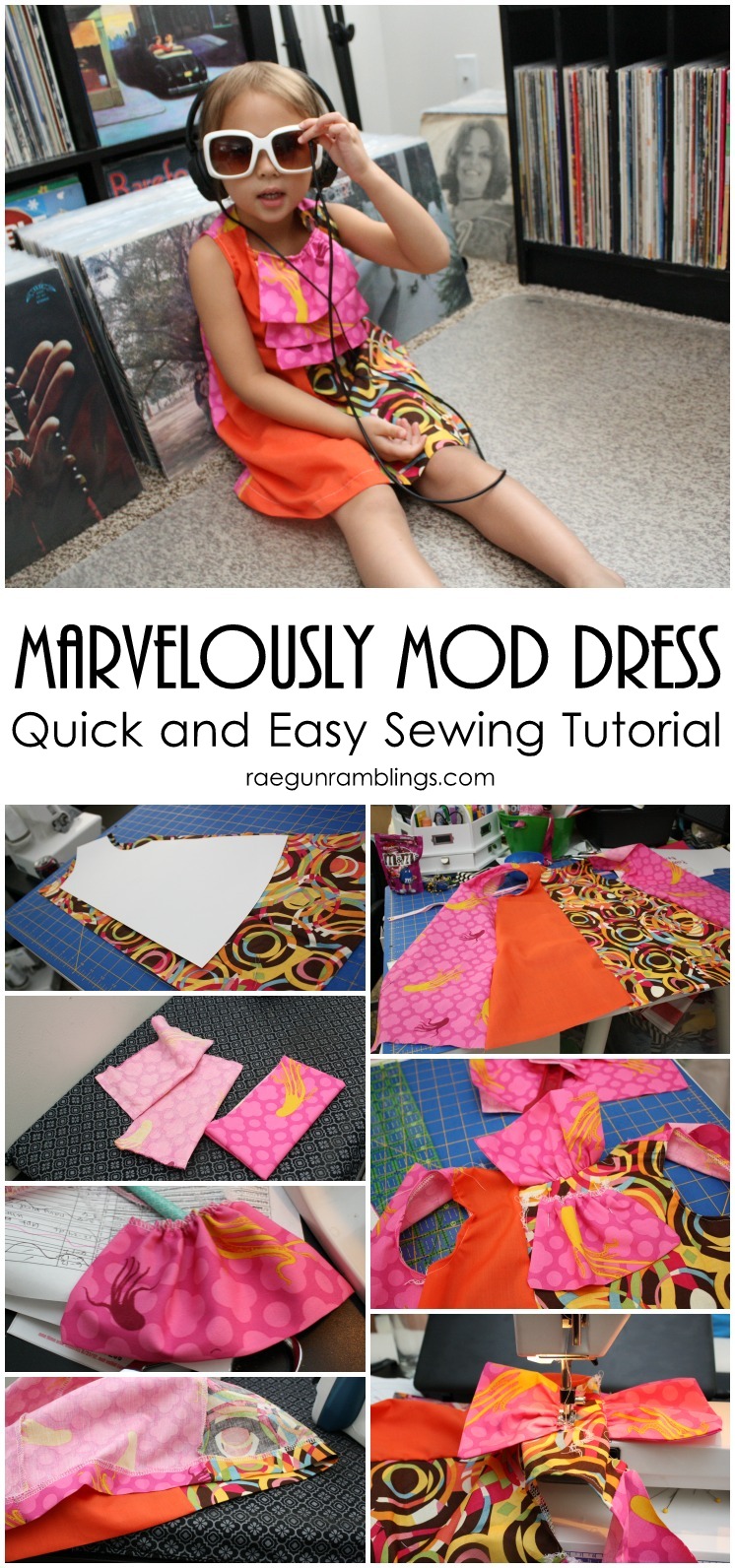 Marvelously Mod Dress Tutorial
What You Need
Basic Aline Dress pattern
Back Fabric
Front small fabric
Front large fabric
3 pieces Bib fabric (mine were 12×9 inches but this is flexible and it is totally a matter of preference)
Button or zipper how ever your pattern has you or you want to close up the back
What To Do
Before I start this is a very sloppy tutorial. Sewing teachers all over the world will probably cringe at the way I put this dress together but it was fast, held up and got worn A.Lot. Was it perfect and every seam immaculate. Heck no! And you are welcome to just take this as inspiration and do things "properly" but this fast and sloppy worked for my purposes. Normally I would have lined the dress but L is always SO hot I figured the less material the better. Okay disclaimer over no need for the sewing police here right?
Start by cutting your pieces out. I used a basic Aline dress pattern. Instead of cutting on the fold I just cut my pattern a little off center as you can see for the large piece. Then I gave myself an extra 1/2 inch seam allowance and cut the remainder of the front piece from my other fabric remembering to add 1/2 inch for the seam.
Cut the back piece like normal.
Sew the front seam together so you have a normal front piece of your dress.
Set the dress pieces aside and make the bib ruffles. Fold each piece in half right sides together so that you have pieces 6×9 inches. And sew down each short side. Turn right side out and press.
Gather the top edge and finish. I used my cheater serger gathering technique which let me do that in one step but you can do use basting stitches and a zig zag or serger to if you like.
Next just put the dress together like normal. You can follow your pattern or if you want to do it just like I did, with right sides together sew the front piece to the back pieces at the shoulders.
Then serge around the neckline and arm holes, fold under and sew down.
With right sides together sew the side seams.
Position  your ruffles on your dress front piece. I folded the gathered edge under and just sewed it right across where the top of the dress.
For the second and third ruffle under and just sewed a straight stitch right over my gathering stitches.
Finish the back (I just serge up about 2/3rds of the way and then serge the top 1/3 of each back piece separately fold them under and sew the edges under. I sew back and forth about right where the opening starts to reinforce things a bit. Then add a buttonhole to one side, sew a button and call it good) But you can finish the back however you like.
Finally hem the bottom edge and you're good to go!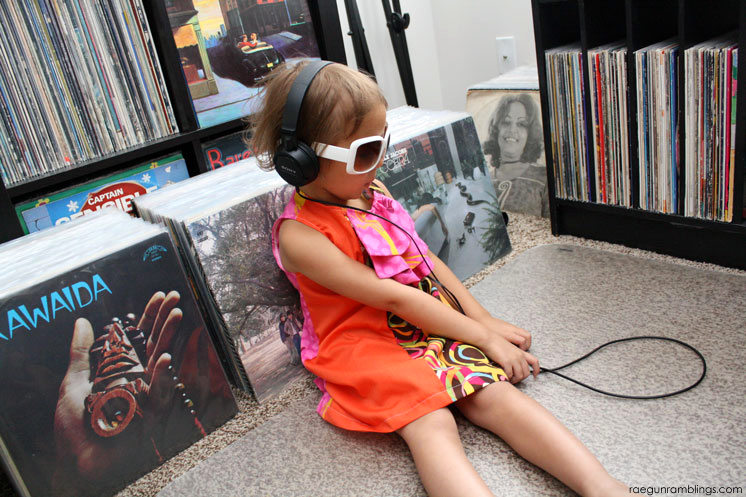 Okay that's it I'm for sure making the girls more of this style it's just too cute!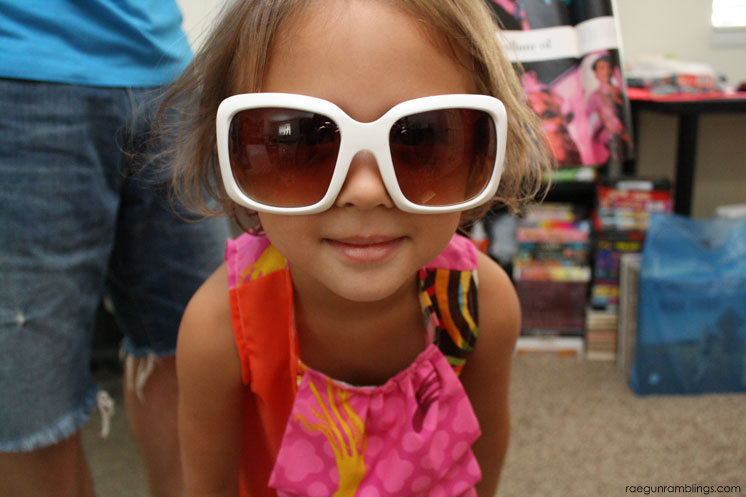 Let's connect! You can also find me hanging out here.