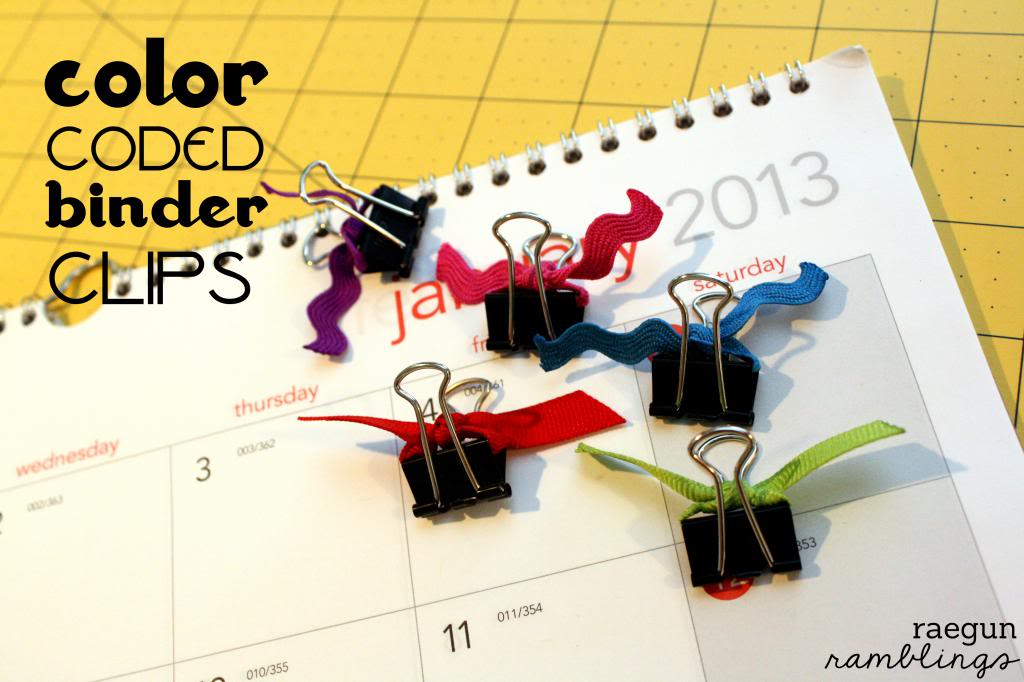 I recently found myself with various stacks of packing notes now that I now sell bookish items since the info that my book loving customers need differs than what my baby clothes buyers need to know.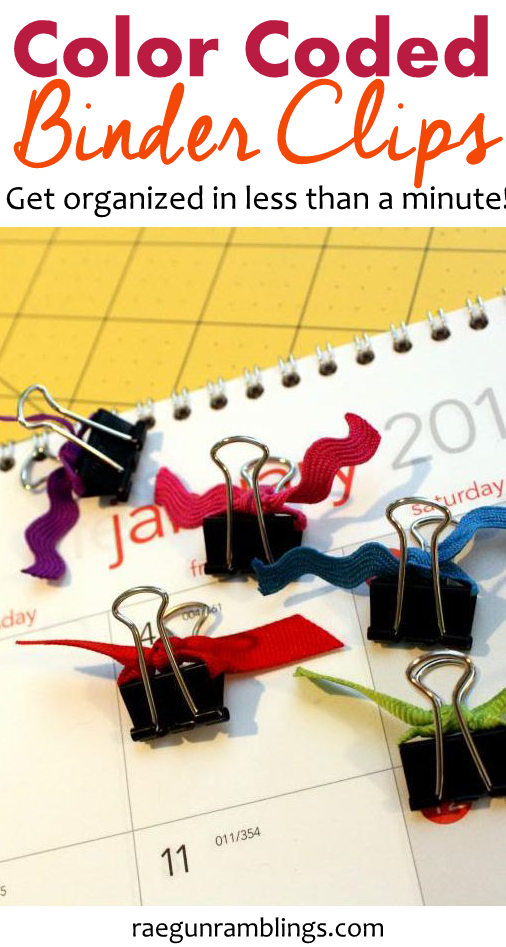 Even though I used different fonts for each type I found that I wanted a quicker way to be able to keep all the notes handy but easily distinguishable. I came up with a super easy quick fix that I made use of my left over crafting scraps.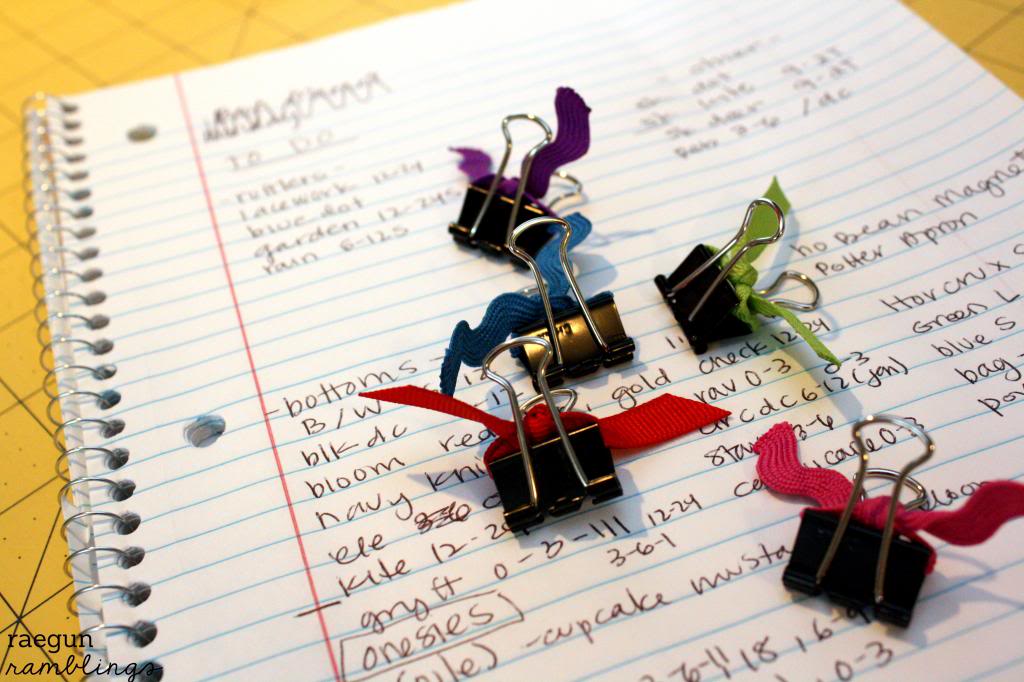 I figured as this year winds to a close and many of you will be looking for easy ways to get life a little more organized that this may be helpful for you as well. It's been nice to me to be able to have a pile of papers but just grab the color that coordinates with the papers I want without having to flip through. You know any little bit of extra time is helpful. Plus these are so cheap and easy to make.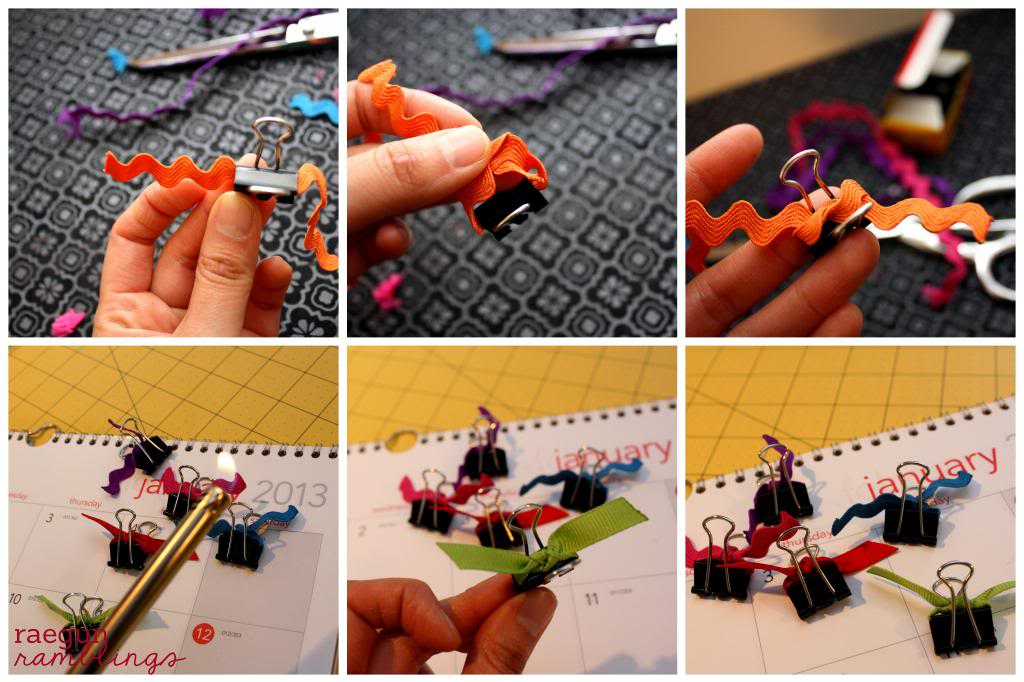 All you do is use some scrap rick rack or ribbon and double knot it around the top flat part of the binder clip. Then you run the edge over a flame just to keep it from unraveling. Quick, easy, and super useful.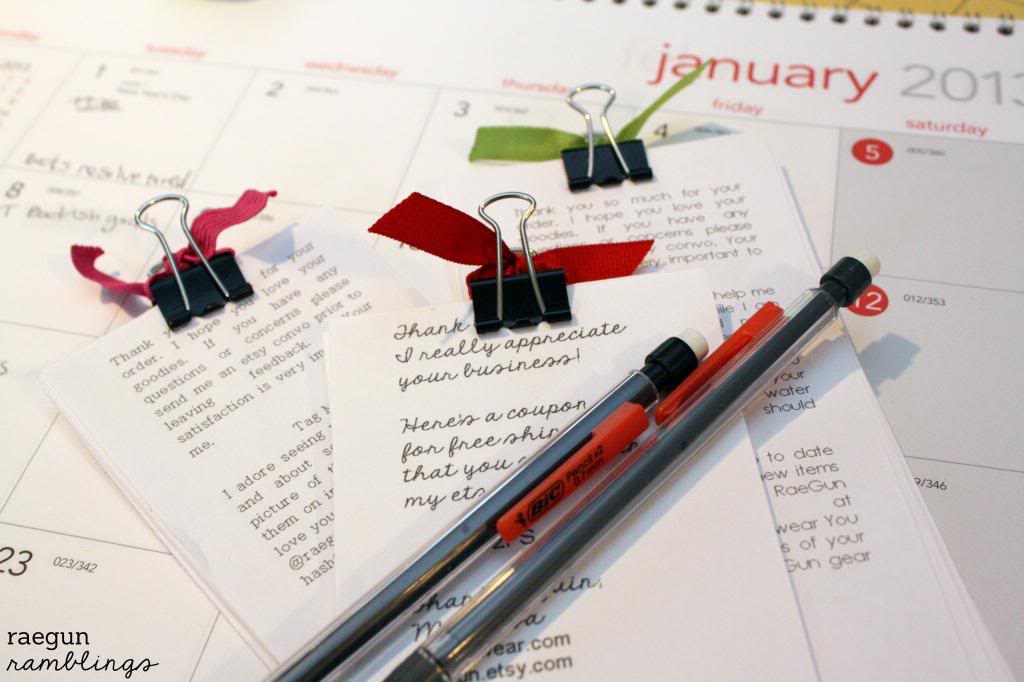 Do you have any organizational tips? I'd love you to share your ideas and links in the comments I know many of us are trying to get organized this time of year.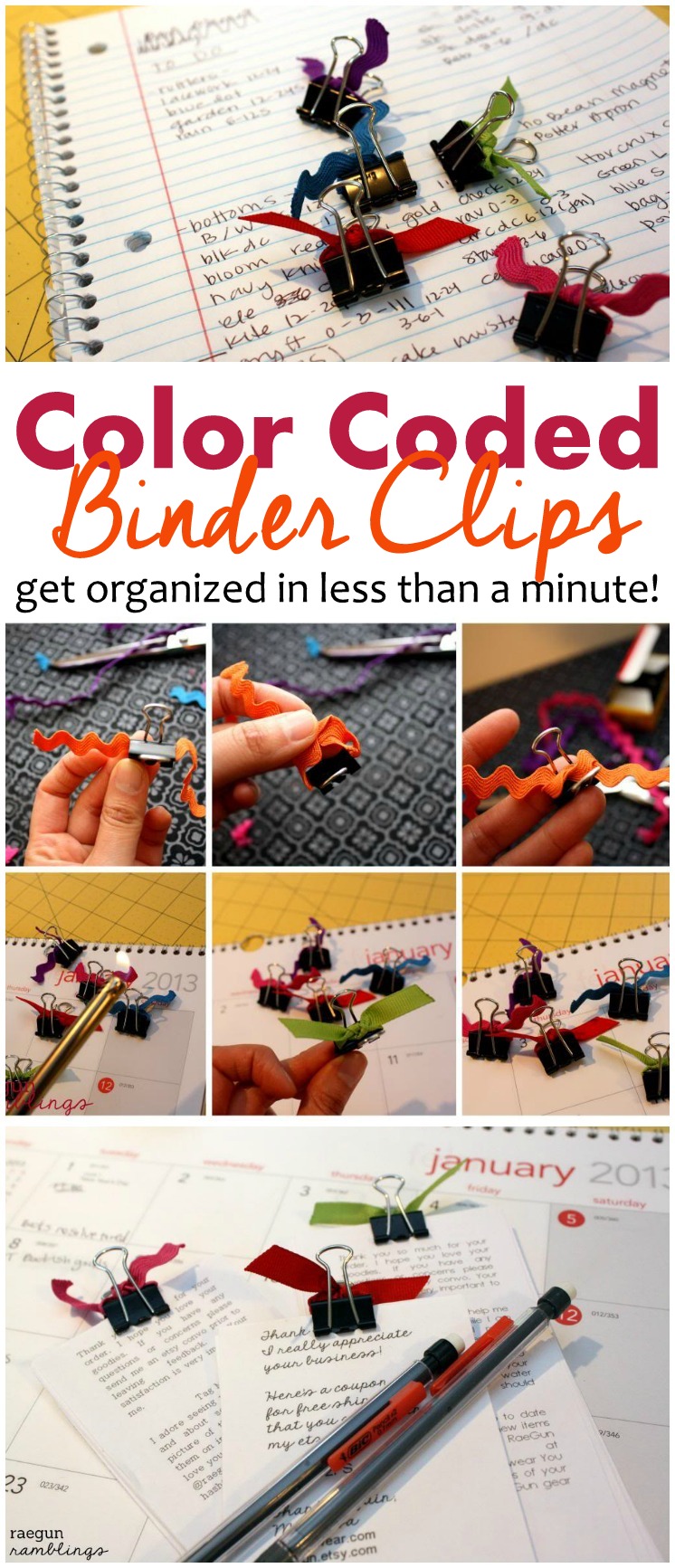 Let's connect! You can also find me hanging out here.