We love dandelions in our house and we love a good pop up card so today I'm sharing a speedy 15 minute tutorial for making a dandelion photo pop up card.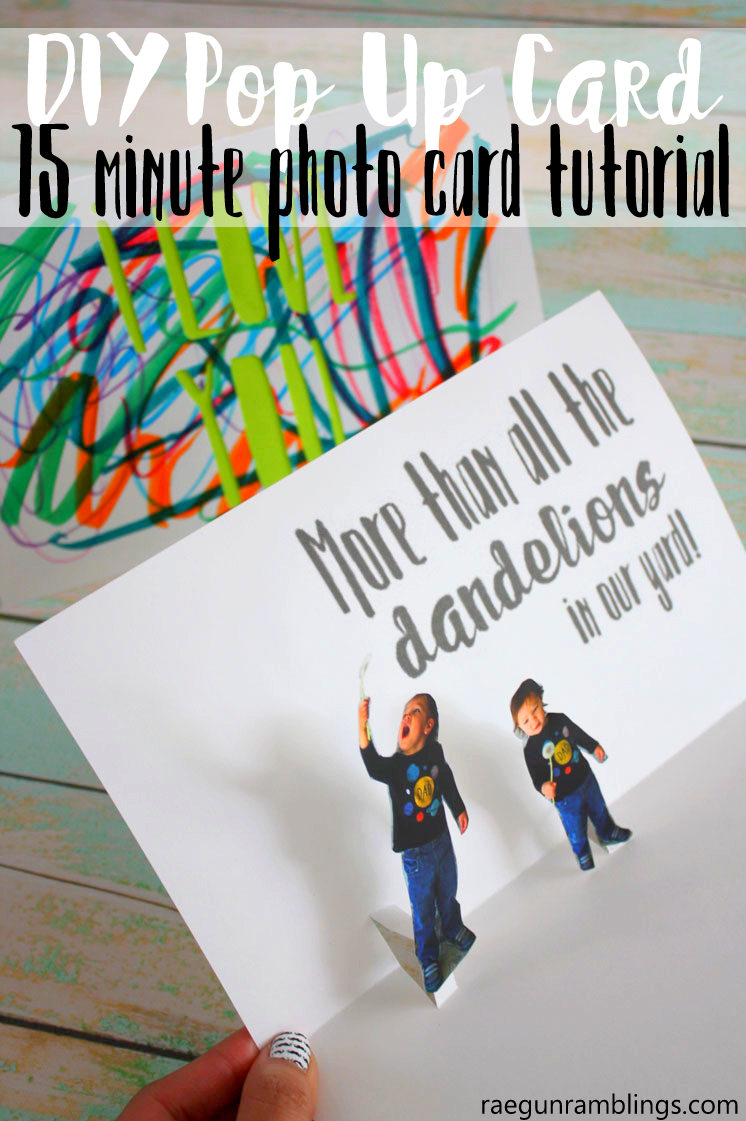 This would make a darling gift for Mother's Day or Father's Day or really anytime you need a card. We're using this one as part of our gift for Father's Day. Pair it with a gift card and we're good to go.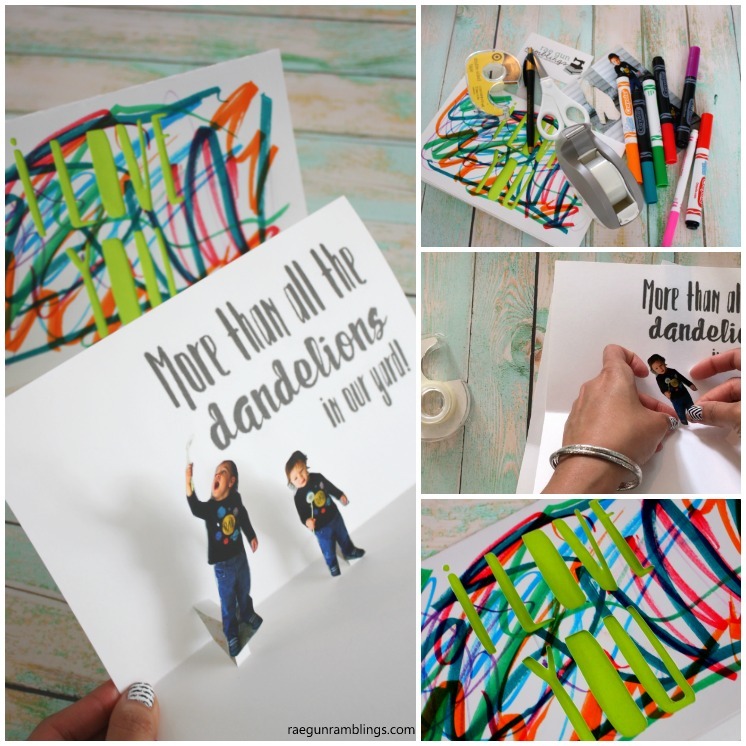 What You Need
Markers
2 Sheets Card Stock
1 Sheet Colored Paper
1-2 photos
Scissors
Paper Cutter
Tape
Double Sided Tape
What to Do
Fold your card stock pieces in half to form a card.
Use the markers to draw on the front of one of the pieces of card stock (what will be the front of the card). This is a great step to get the kids involved in.
Use a paper cutter, I used my Cricut Explore, to cut "I Love You" on the front side of the card. I used the Scratchbook font from the Font Collection bundle on FontBundle.net
Next cut out your photo(s). Position it on the inside of your card to determine where you want your text.
Print the inside of your card with "More than all the dandelions in our yard." Or any other phrase you want. If you're curious I used the fonts Scratchbook and Faithful both from the Font Collection bundle.
Next cut two slits into the fold of the inside piece of your card for every pop up you want. These should be about 1/2 inch deep and about 1/8-1/4 inches apart. Then fold that piece in to form your pop up base.
Using double sided tape (or glue) attach your cut out photo(so).
Next cut your colored sheet so that it will cover your cutout front cover text and tape it to the back side of the cut out.
With WRONG SIDES together tape the inner piece of card to the outer piece of card with double sided tape.
Now your card is ready for a hand written note and gifting!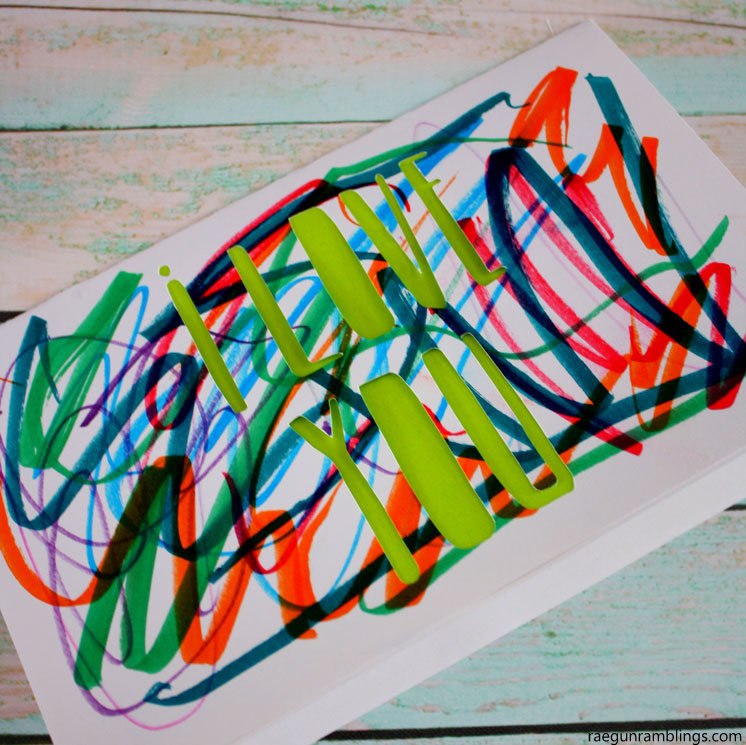 So fun and easy right?! And you can definitely change and customize this for any occasion.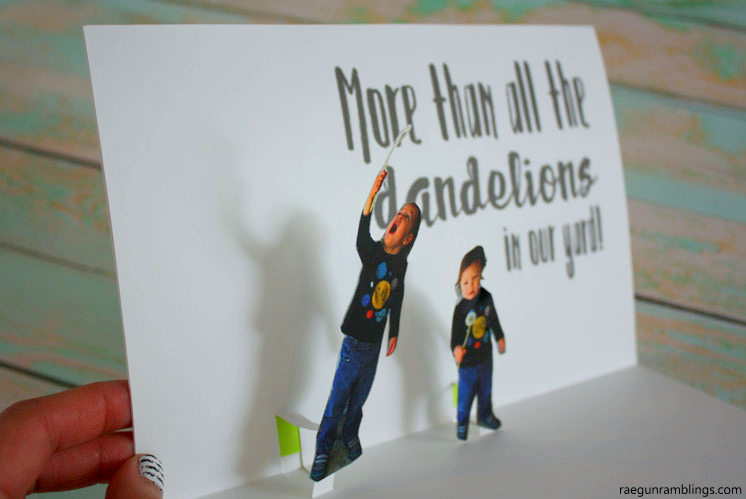 Want more FAST and fun ideas perfect for Father's Day?
See all the awesome Craft Lightning project hosted by Busy Mom's Helper, The Country Chic Cottage, and 30 Minute Crafts!