I am a sucker for Harry Potter costumes and one of my favorites was this DIY Golden Snitch Costume that I made. I'm finally sharing the tutorial today.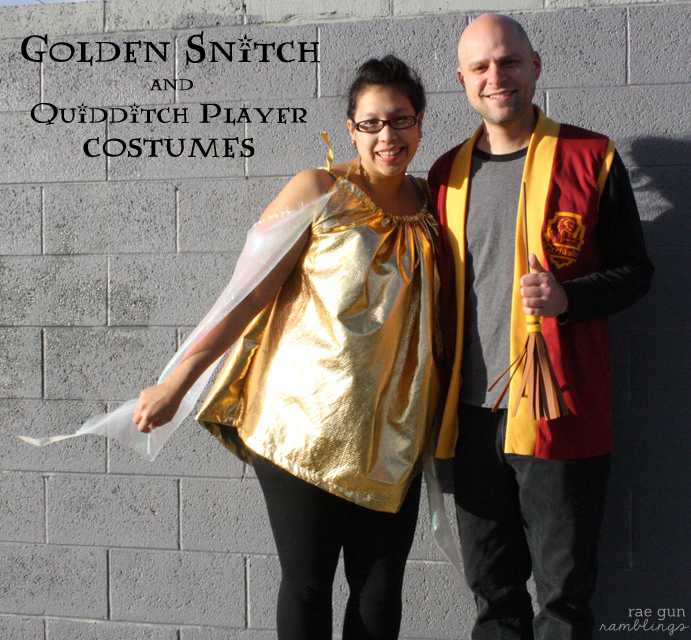 When I was pregnant with Teddy Daniel and I dressed up like a Snitch and Gryffindor Quidditch player.  This year I wanted to make Teddy dress up as a Snitch for his annual Harry Potter pictures.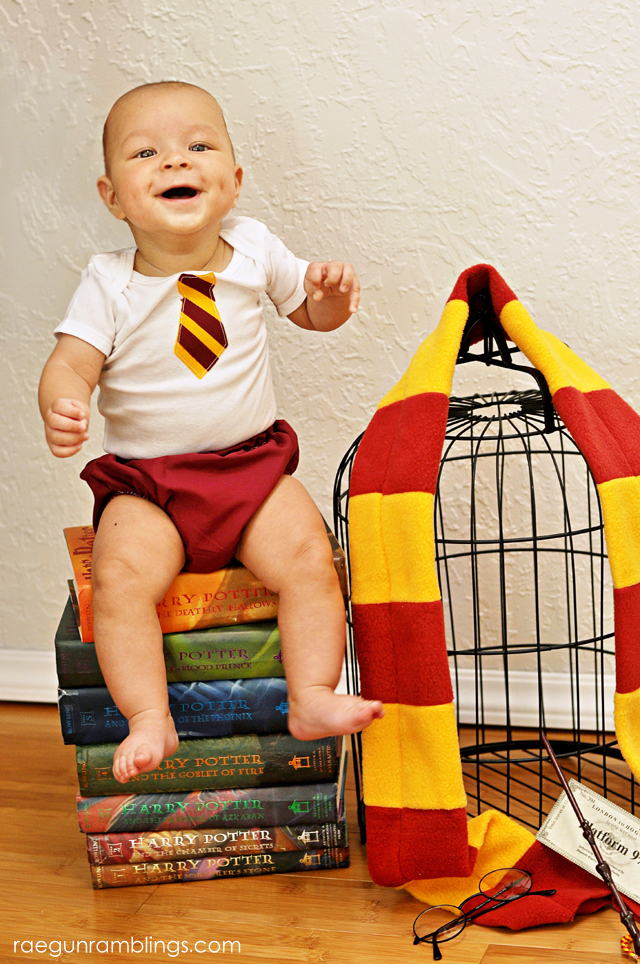 Wasn't he so so cute!?
I'll be sewing these live on Facebook but it's so easy it's basically a pillowcase dress. Just a couple of straight lines.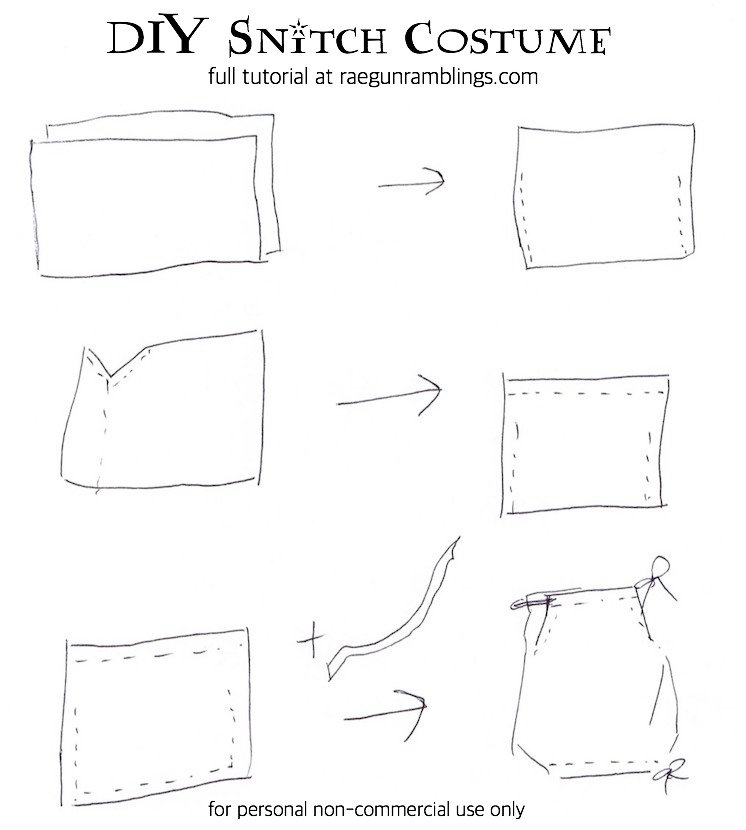 What You Need
Gold fabric (2Xs the width of the person and the length you want the costume plus 2 inches)
Gold Ribbon for tying the neck and bottom of the costume.
Sheer fabric for the wings
What to do
Cut the gold fabric in half width-ize.
With right sides together sew down the bottom 2/3 of each side.
Fold under the top edge you're making the armhole and sew under.
Fold under 1 inch at the top and bottom edges to make a casing and sew.
Thread in ribbon and tie.
Cut wings. I just eyeballed it and made longish triangles. Sew to the top edge of the costume.
If desired sew elastic to the bottom edge to serve as finger loops.
So easy right?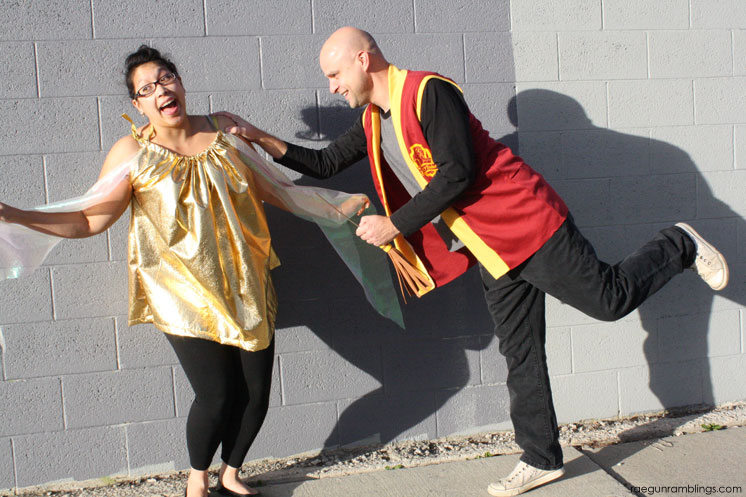 I'm so excited to see Teddy in his! And don't forget to check out my Chaser costume tutorial which is equally as easy!
Don't forget about the giveaway!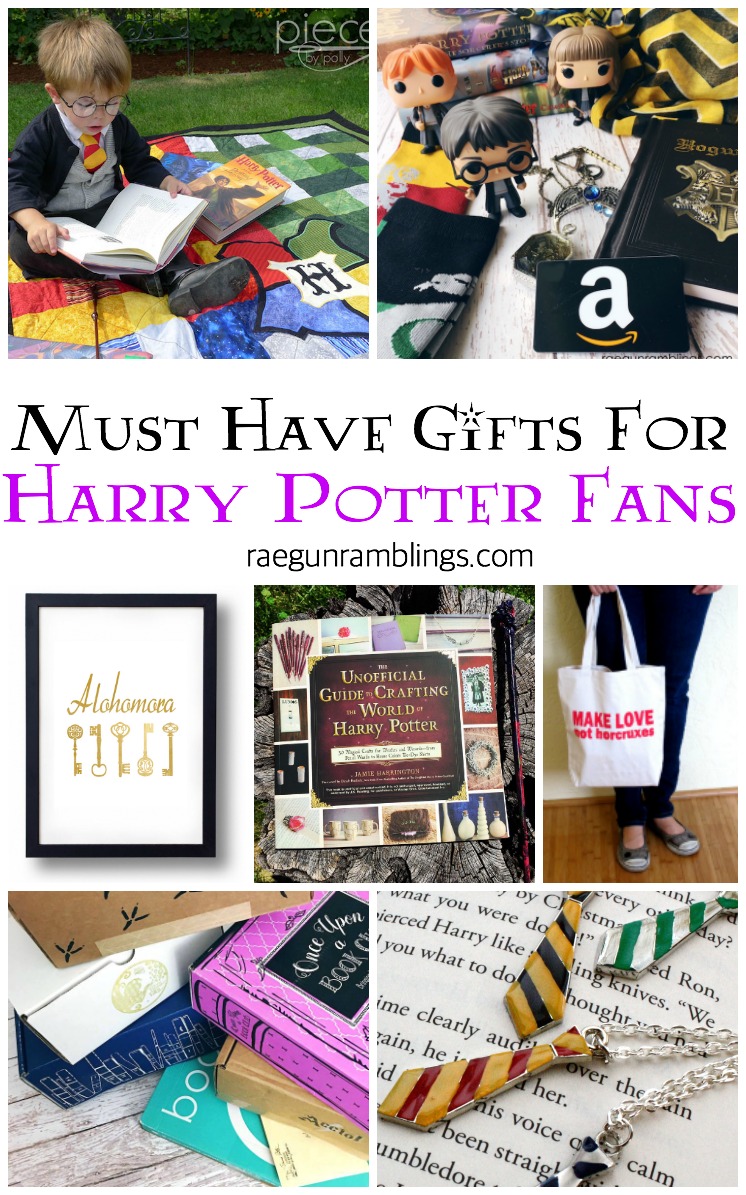 Enter to win this amazing prize pack by using the widget below or click hereif the widget isn't loading. Make sure to check back as new ways to enter will be added throughout the series!
a Rafflecopter giveaway

This year's Happy Harry Potter giveaway winner will give a fun package including:
Want More? See hundreds of Harry Potter recipes, craft ideas and more from years of the series and more!