Did you hear? They announced the opening date of the new Wizarding World at Universal Studios Hollywood! Epp I'm so so excited. I think that requires a Harry Potter post to celebrate!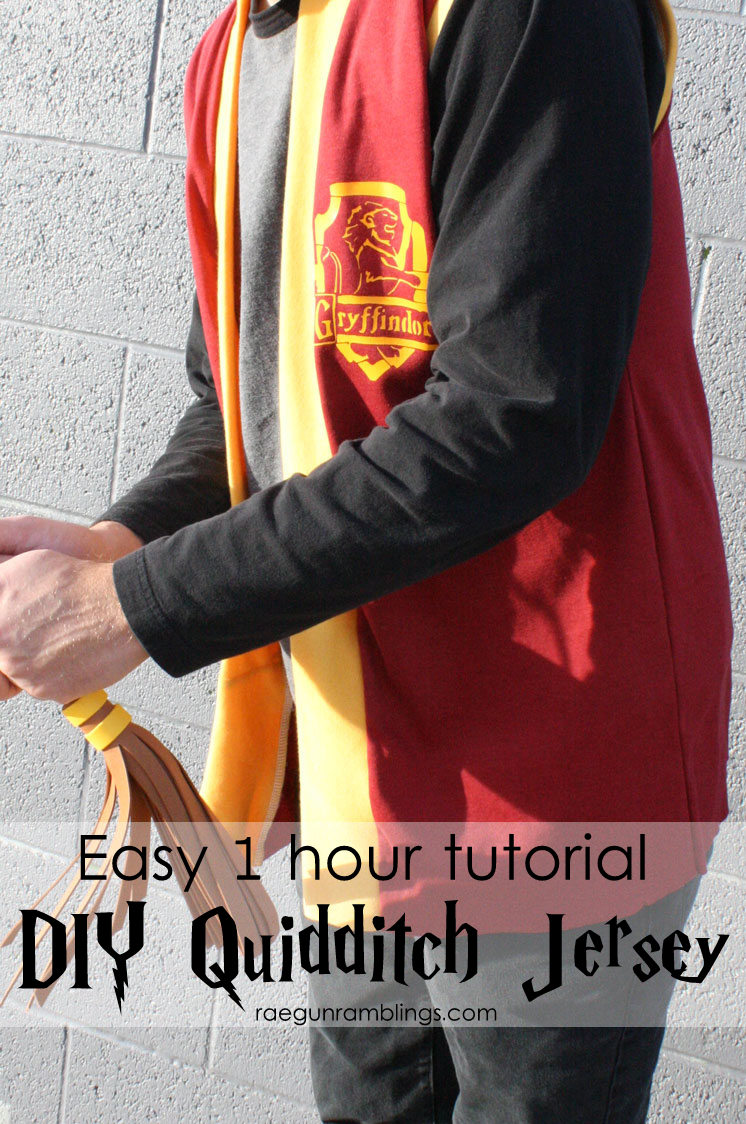 But really I think it's been way too long since I've had a Harry Potter post. I've been going through withdrawal since my trip to Universal Orlando this Summer (did you catch my HUGE Wizarding World photo tour). Today I am sharing a SUPER EASY Harry Potter quidditch jersey tutorial. See the golden snitch tutorial here.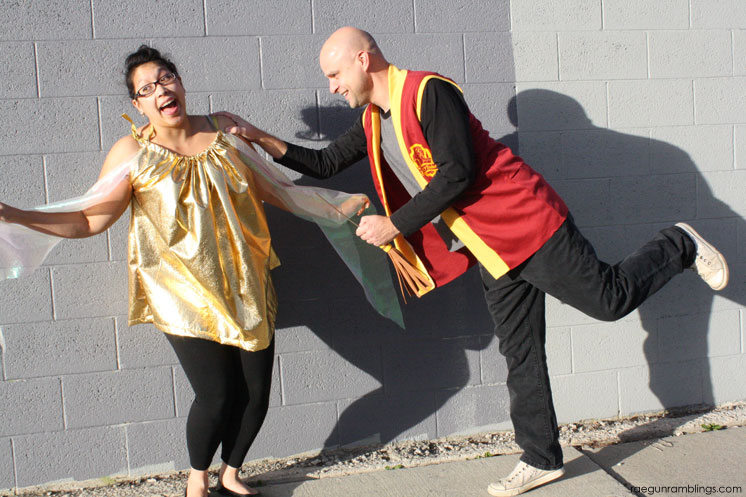 A few years back (when I was pregnant with Teddy) I made Daniel and I Golden Snitch and Quidditch Player costumes. As always it was SUPER last minute since I was so busy making all the orders (many of them Hogwart's Student Costumes) for my shop. So I threw together my Snitch costume and with the hour I had left made Daniel a crazy easy jersey to be my quidditch playing partner.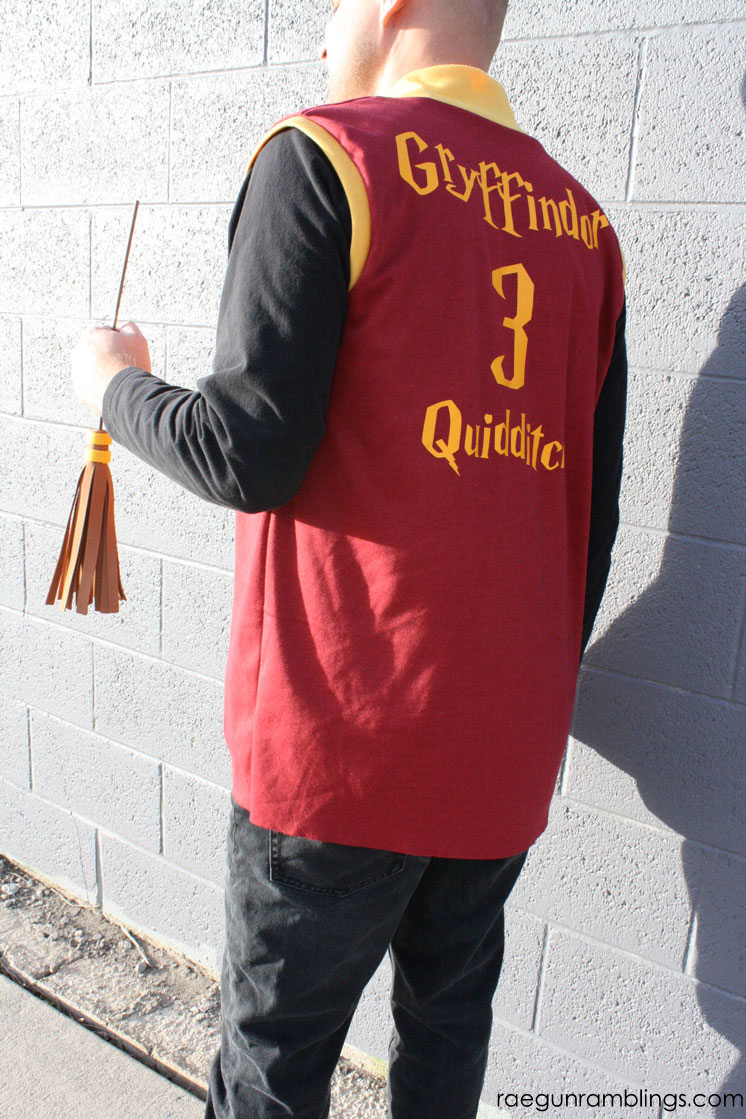 Trust me you if you have basic sewing skills you can totally make this. I'd say this is an advanced beginner level project (not hard enough to count as intermediet but you need to be comfortable using the sewing machine).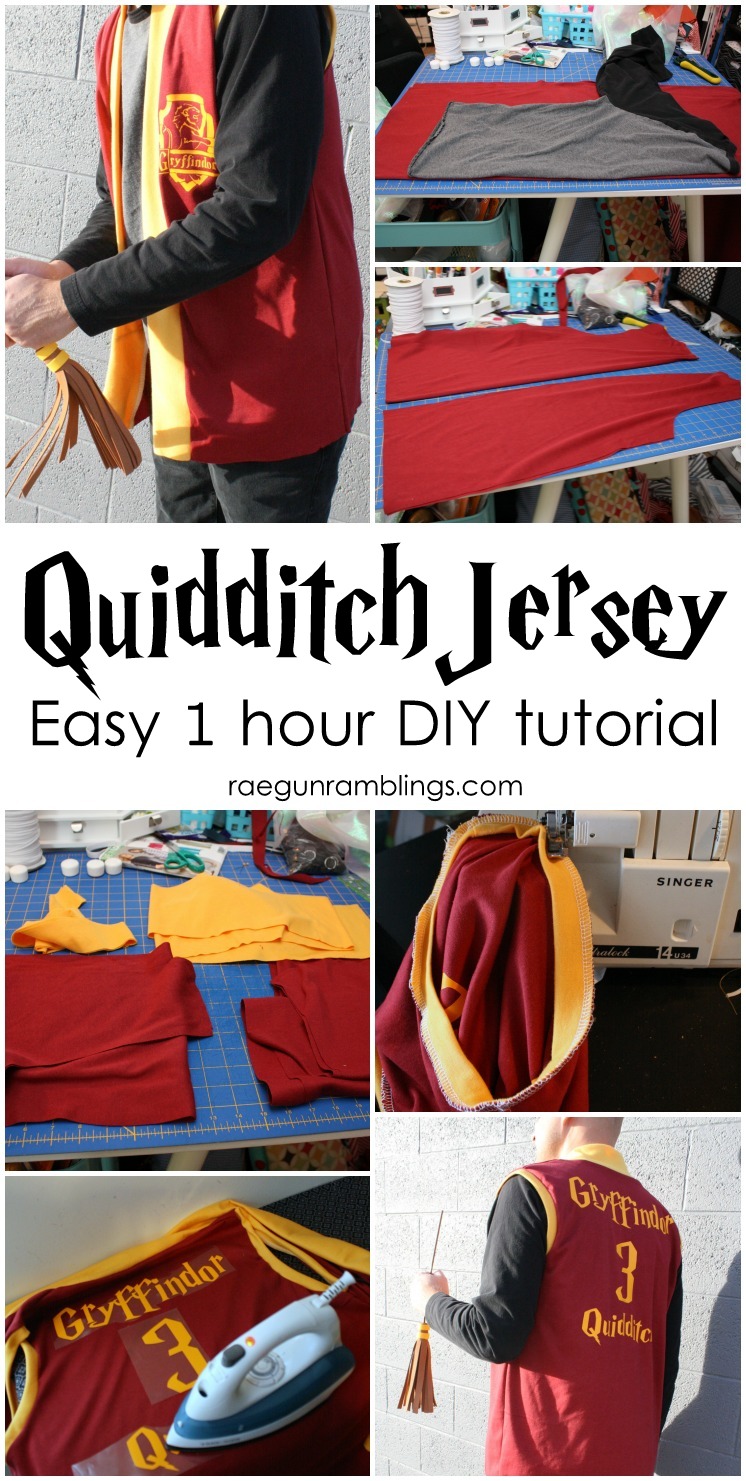 What You Need
Loose fitting shirt for your pattern
Large paper for tracing your pattern (kid drawing paper or even tissue paper works well)
Knit Fabric (maroon and goldenrod unless you want to do one of the other Hogwarts Houses) make your pattern first and then you can see how much you need
Iron-on Vinyl and a cutting machine (like a Cricut Explore)
What To Do
Start by making your pattern:
I used one of Daniel's T-shirts (men's Large from Old Navy) and the jersey works great for him and for me. After all it's a loose vest thing it doesn't have to fit perfectly. Fold it in half. Trace the basic shape of the bodice (not including the sleeves.
Instead of doing a curve for the neck I just angled the line down from the shoulder.
Cut out your pattern 1/2 inch outside your tracing line so that you have a 1/2 inch seam allowance.
Now cut out your main color fabric (maroon).
Sew your jersey together:
With a 1/2 inch seam allowance sew your shoulder seams together.
Then sew down your side seams. I used a serger but you can just sew it on a sewing machine. Since you're using a knit you don't have to worry about finishing your seams.
Next cut out your accent fabric (goldenrod):
You want 5 inch strips the width of the fabric for the front band and 2 inch strips for the armhole bands.
Lay it along the front edge of your jersey you just sewed.
You might need to sew two strips together to make it long enough if so do that. Cut a length the right side for the front.
Next lay it around the armhole and cut to the right size. Make a tube for each armhole by sewing the short ends together. Repeat for the other side.
Iron each piece in half and then sew (or serge) to the jersey.
You should now have the basic jersey made. All that is left is decorating it.
Make your iron-ons:
If you've never used heat transfer vinyl it's one of my FAVORITE craft supplies you can learn more with my How to use Iron-on Vinyl post but for now I'll just assume you know how to use it.
I just searched for an emblem I liked and then typed out what I wanted it to say on the back, cut it out of my vinyl and then ironed it on.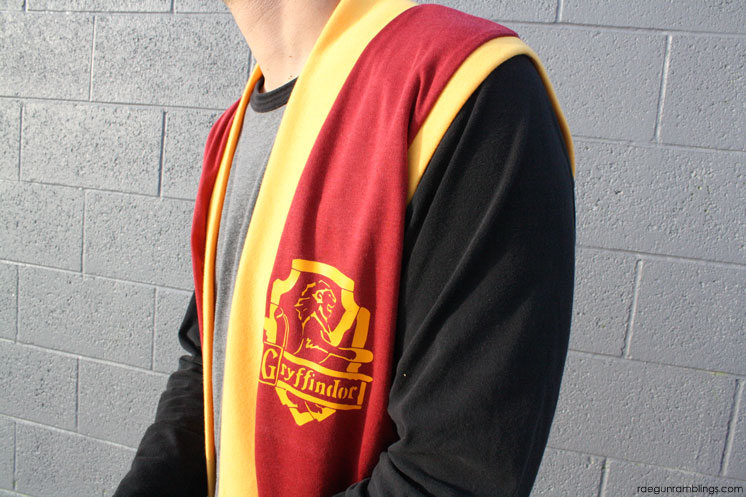 It really was just as easy as that. And I was left with a darling jersey that has been worn for Halloween, races, and even traveled to Universal Orlando with us earlier this year. I wore it then :)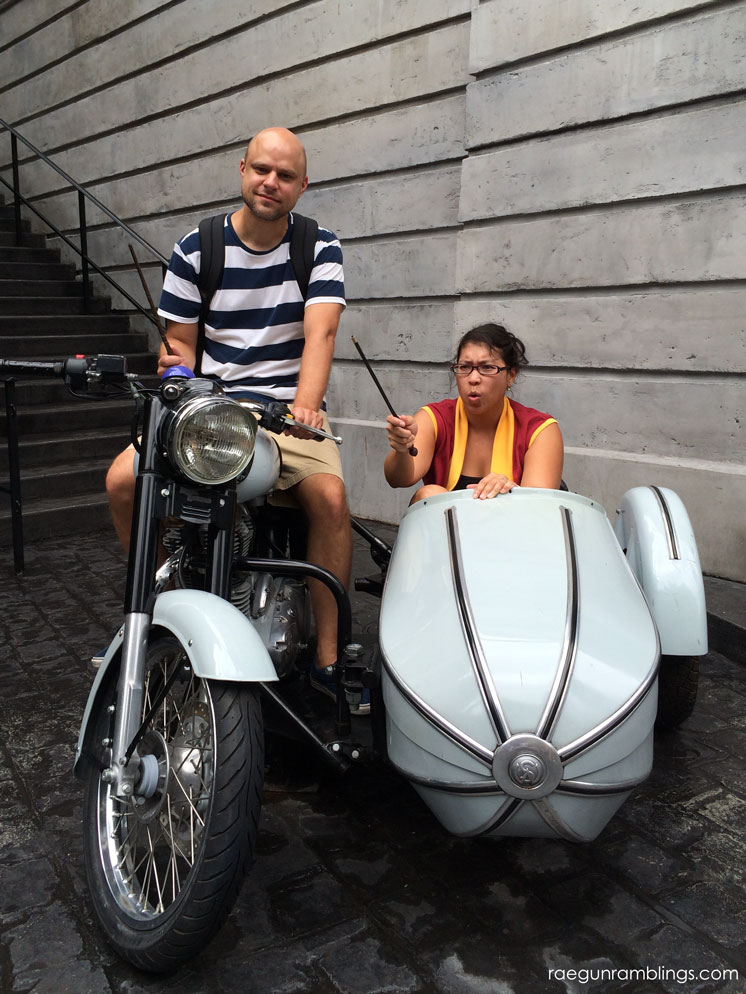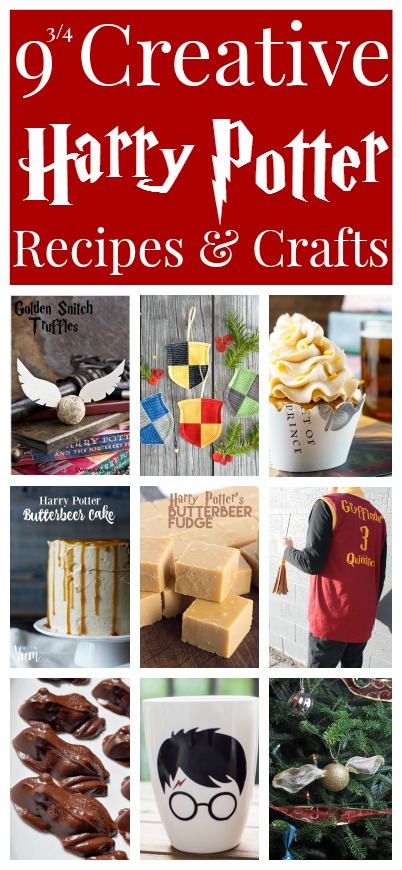 And the Harry Potter fun doesn't end there. I've teamed up with a bunch of Potter loving blogger friends to share even more projects check out these scrumptious Harry Potter inspired recipes and creative DIY's below!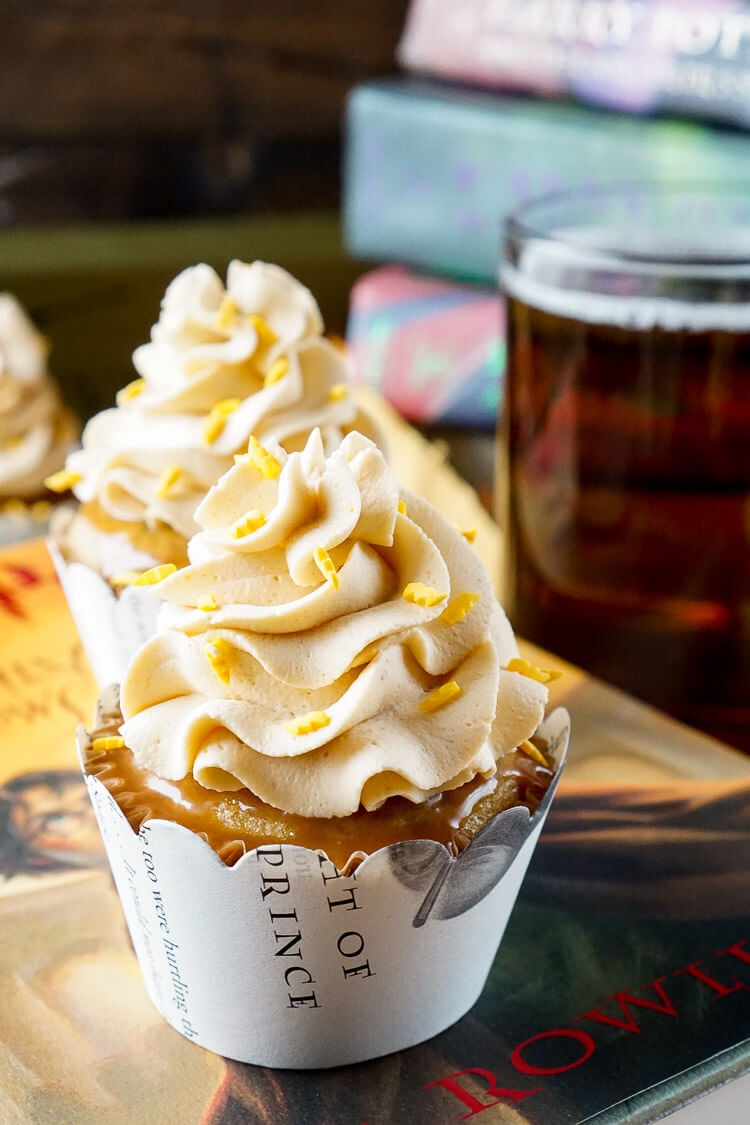 Harry Potter Butterbeer Cupcakes by Sugar & Soul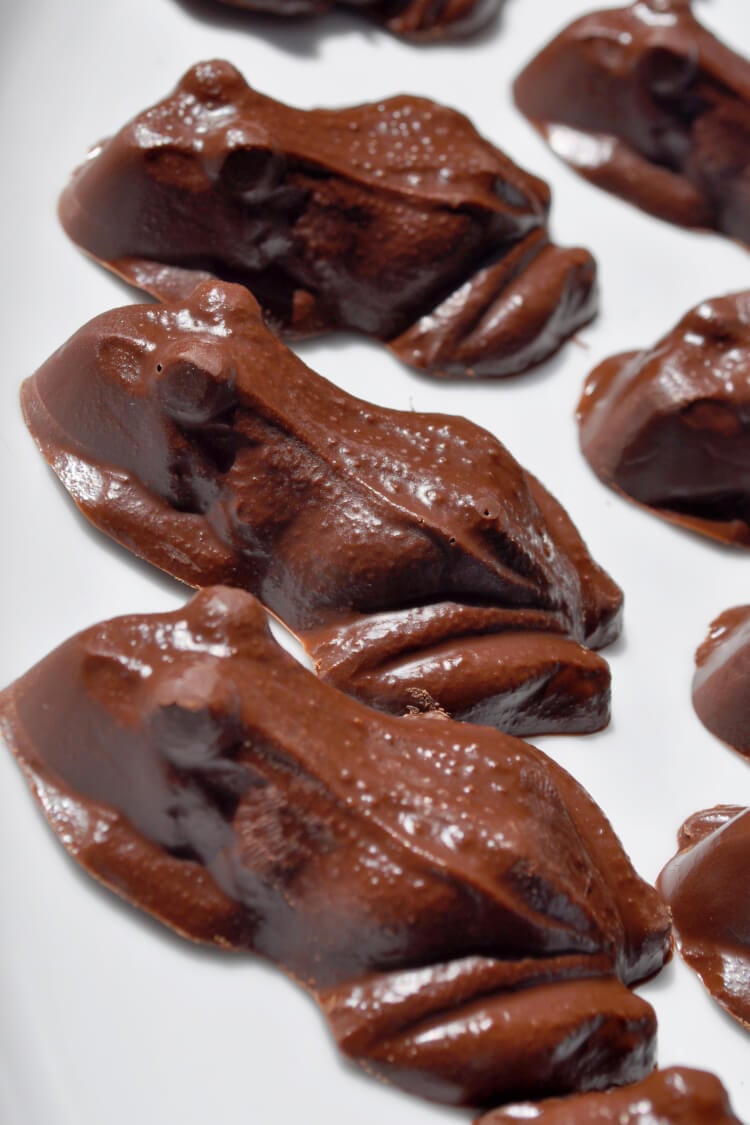 Harry Potter Party by The Love Nerds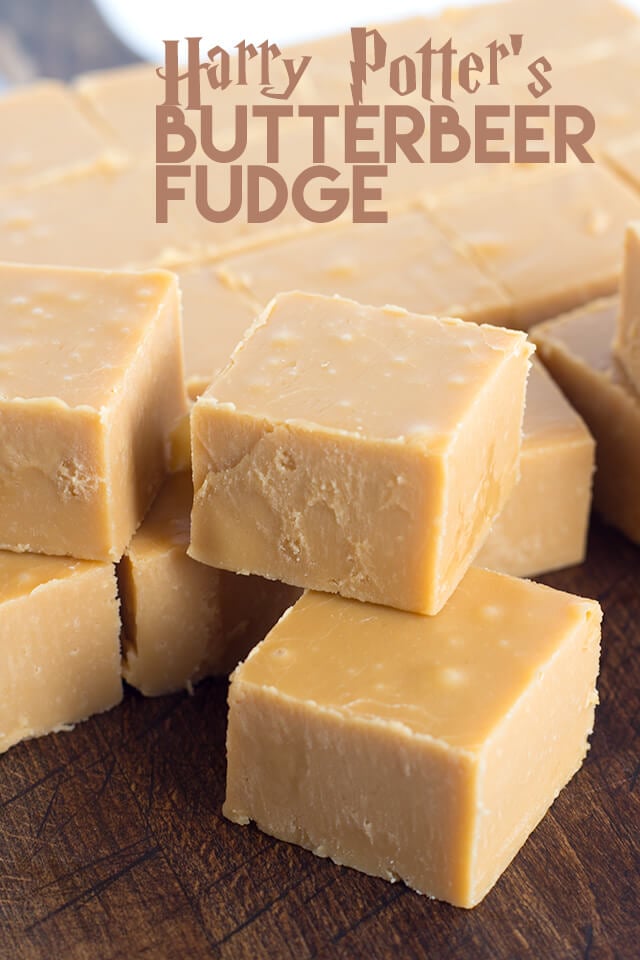 Harry Potter's Butterbeer Fudge by Cookie Dough and Oven Mitt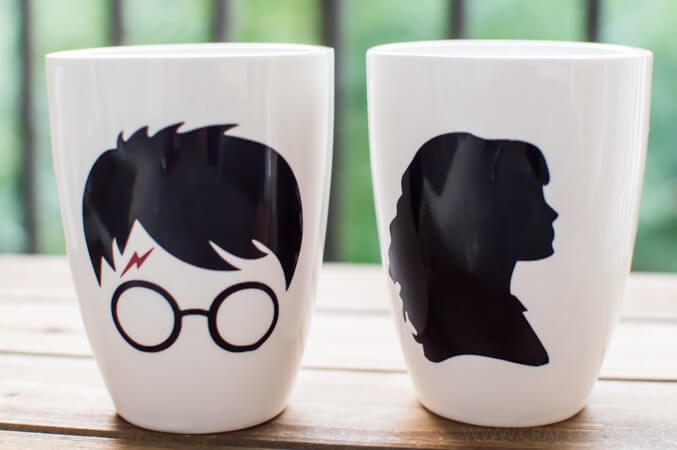 His & Hers Harry Potter Mugs by The Crafty Wife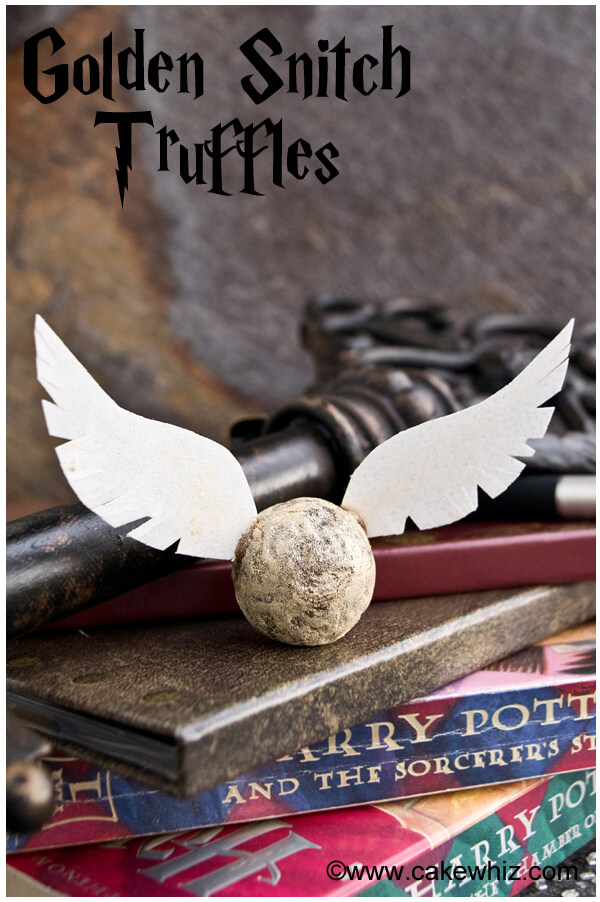 Golden Snitch Truffles by CakeWhiz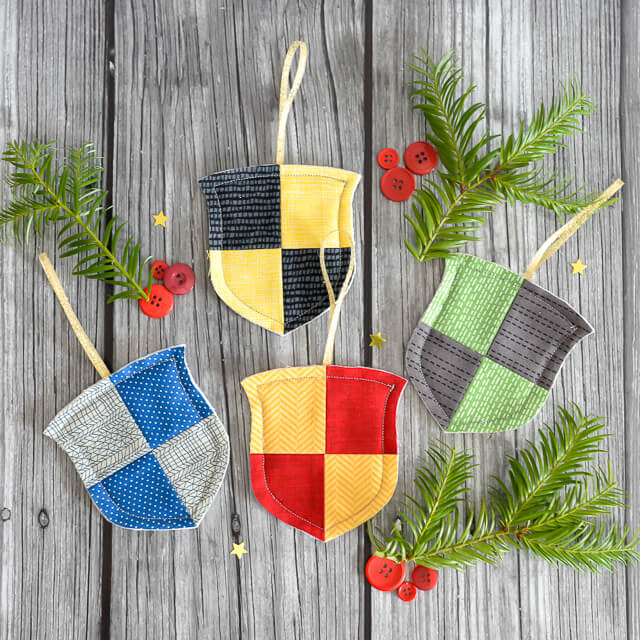 Hogwarts House Crest Ornaments by Hey, Let's Make Stuff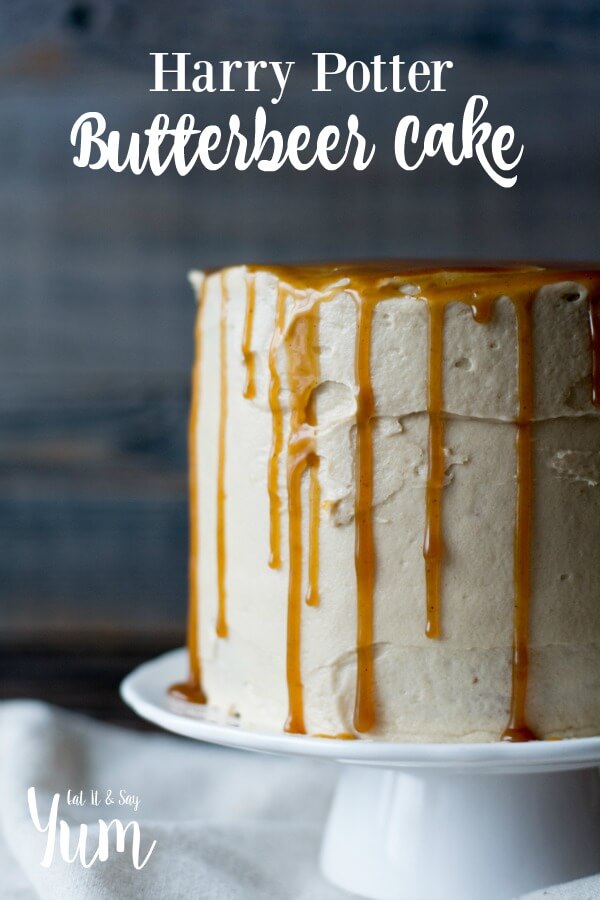 Harry Potter Butterbeer Cake by Eat It & Say Yum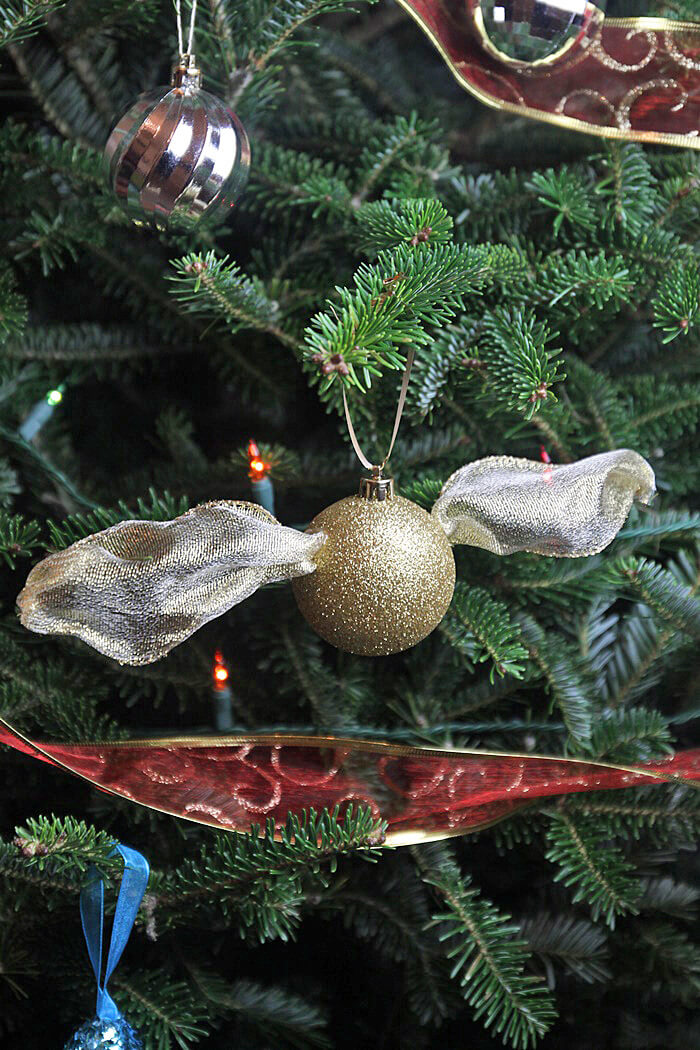 Harry Potter DIY Golden Snitch Ornament by Kid's Fun Review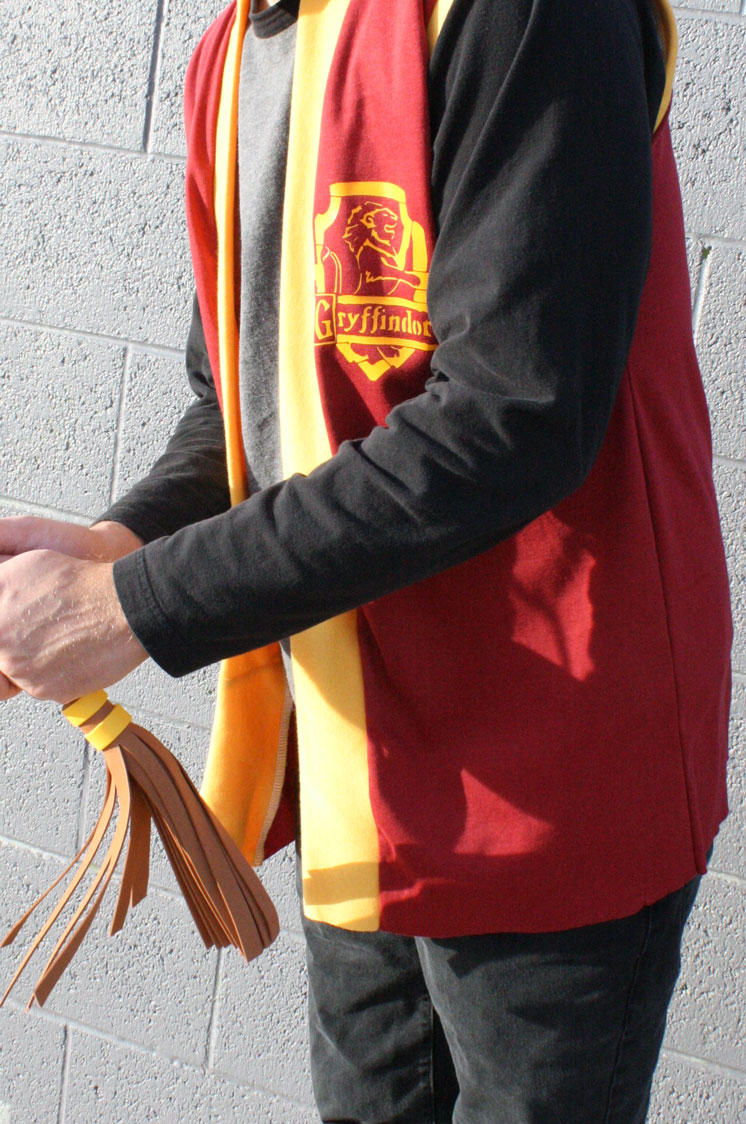 Let's connect! You can also find me hanging out here.