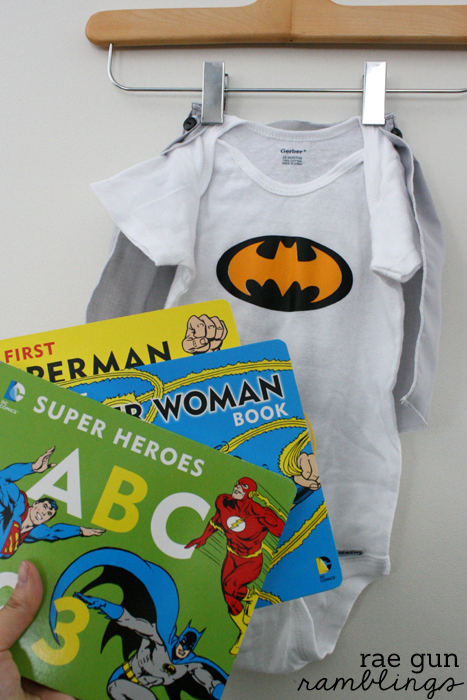 A few weeks ago I received probably my favorite gift for the baby currently known as Toasty –Super Hero Board Books. The idea on it's own just sounds cool but when I opened up the package and flipped through I was really blown away.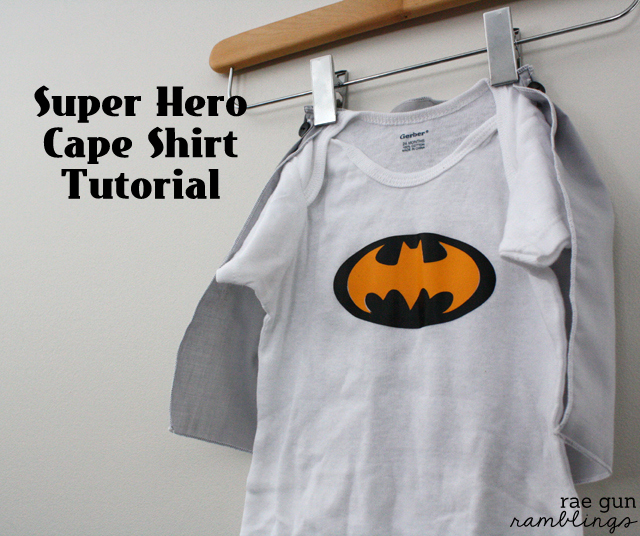 If  you have a little one on your Christmas list or a baby shower coming up I definitely recommend checking these out. And if you want to add a little something you might want to make a fun Super Hero Cape Shirt to go with it.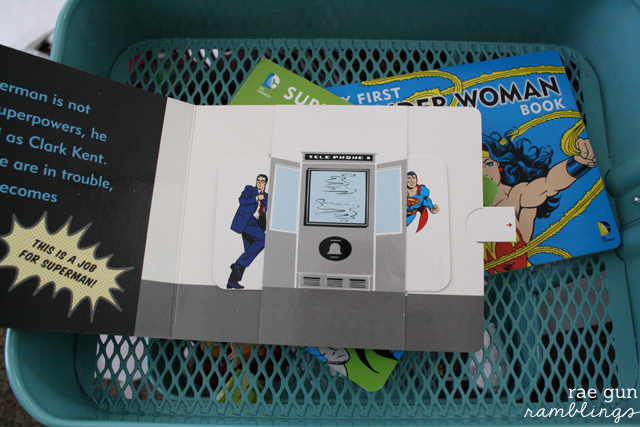 I know I kind of sound sales pitch-y but really I love them but my prego-brain has me totally at a loss for how to communicated that very well. I have My First Superman, My First Wonder Woman Book, and my absolute favorite DC Super Heroes: ABC 123.  Each of them are a little different. The Superman one has fun tabs kind of like a pop up book (but nothing pops out).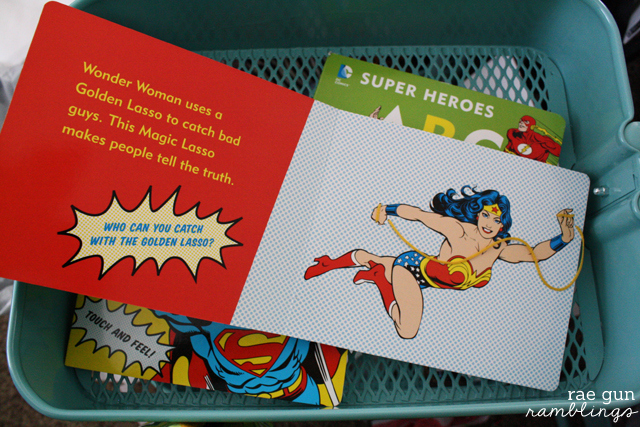 The Wonder Woman book has lots of different textures. And not to spoil it but at the end it has a fun mirror page that's super cute.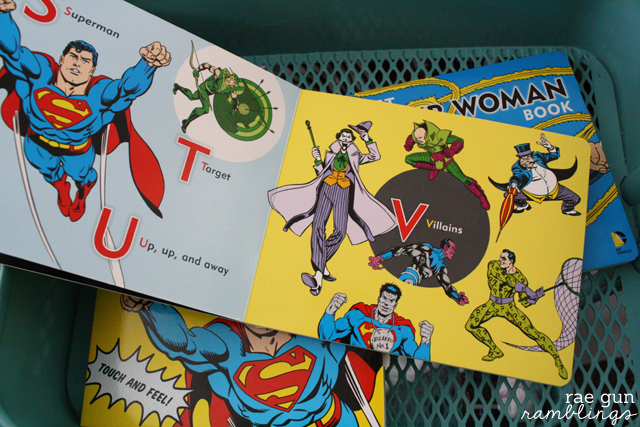 And the ABC 123 book is just super clever. I love the art in in and I love how unconventional the items you're counting are.
Super Hero Cape Shirt Tutorial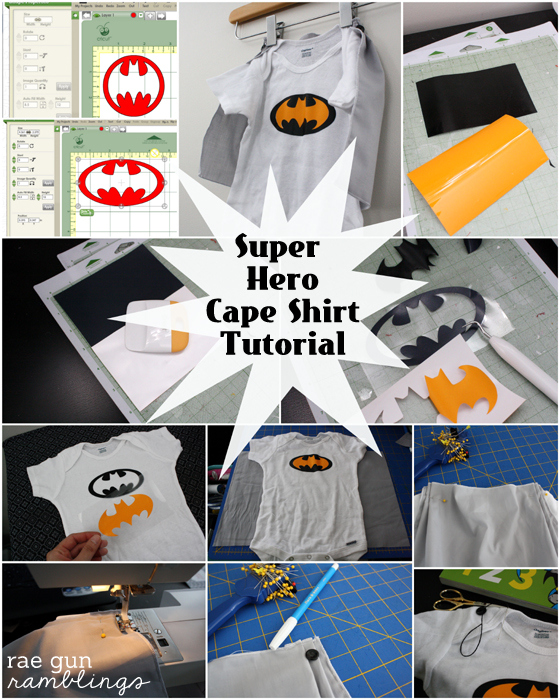 To Make a Cape Shirt You'll Need:
Shirt or Onesie
Fabric (enough to extend past the shoulders and reach to the mid back) For the 24 m onesie I used a piece of fabric 10 inches by 15 inches)
Iron-on Vinyl
2 buttons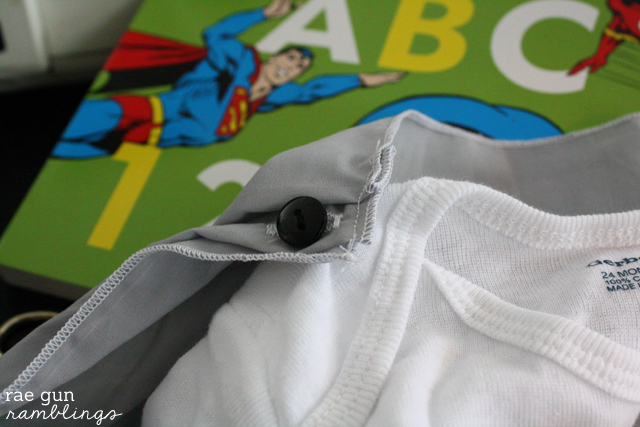 Start by cutting out your vinyl. I found this circular Batman sign on Cricut Craft Room. I just stretched it to make it more like the traditional emblem.
Then I cut it out of iron-on vinyl. If you've never used iron-on vinyl before check out my post on how to use iron-on vinyl.
Once you have your cut outs you can remove the negative space and position them on the shirt and iron.
Cut your cape fabric and finish the edges. I just sewed a rolled edge on my serger but you could also just take a narrow hem.
Next I pleated the two top edges so that it would come in towards the shoulder.
Stitch a line around the pleats to hold them in place.
On the second pleat mark your button-hole and sew.
Sew your buttons onto your shoulders and attach your cape.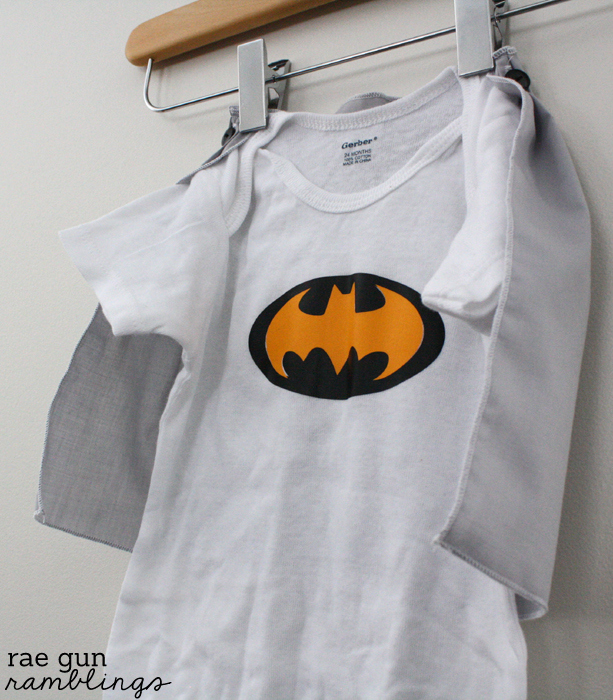 Obviously this is a wear with adult supervision and remove the cape part while napping kind of outfit. But I thought that it would be a fun compliment to the cute board books. There are a few more that I can't wait to check out too. Opposites, Colors and Shapes, and a Batman one. Seriously Toasty needs them all!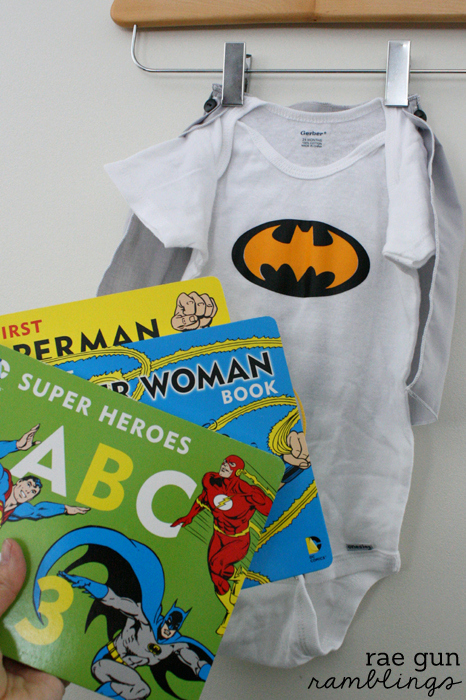 Let's connect! You can also find me hanging out here.