The following post is part of Jo-Ann Fabric and Craft stores Celebrate the Season campaign. I received compensation for this post but all opinions are 100% my own and I'm excited to share! #turkeytablescapes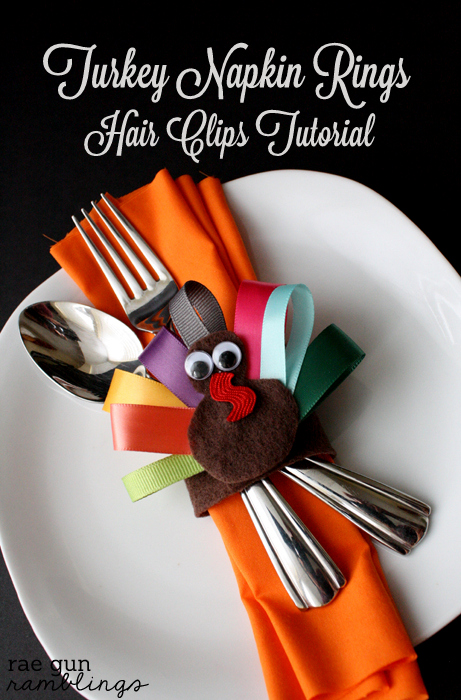 We usually have Thanksgiving dinner at my in-laws and my side of the family comes too they all like each other so it works out really well. But this year there's some construction going on so I think the plan is to have it at my house which I'm totally excited for. Besides in college I've never done Thanksgiving so I've been trying to think of some little details to make it special.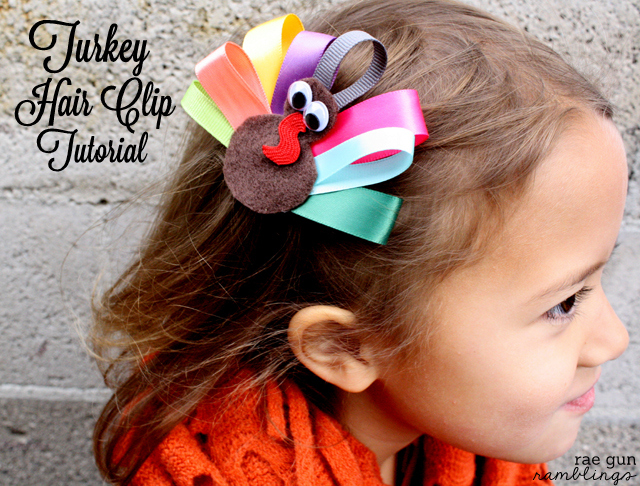 When I first thought of these Turkey napkin rings that also double as turkey hair clips I was thinking it would just be for the kids table but after both my sister and mom told me they wanted their own I think I just might have to do them for all the place settings. Luckily this project is SO quick, inexpensive, and easy that's no problem at all.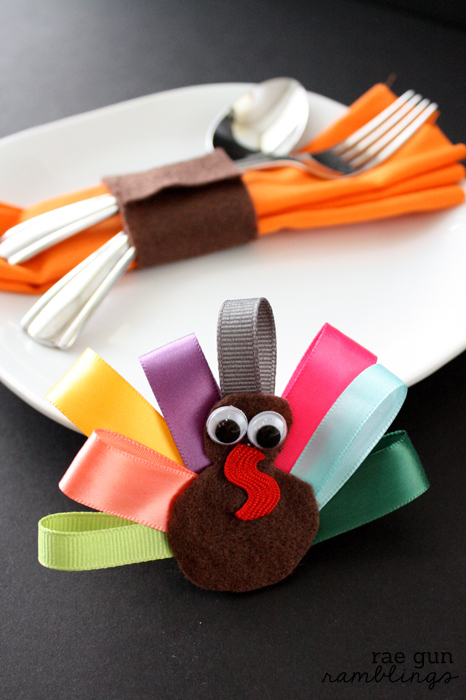 You can find all the supplies at your local Jo-Ann Fabric and Craft stores and if you're like me  you might actually have a lot of the supplies on hand. With the use of my trusty glue gun this project took me only about 10 minutes.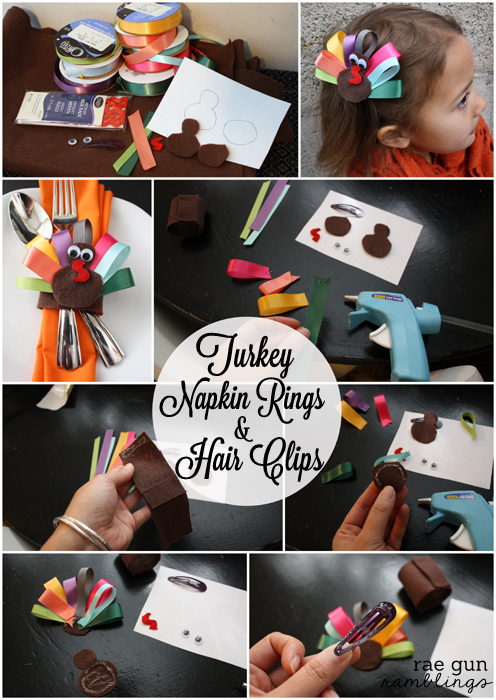 What You Need
Brown Felt – 1 sheet should make 4 napkin rings/hair clips or get the by the yard kind
Ribbon of different colors and sizes – I used 7 pieces that were about 4 inches long each
Small piece of red rick rack
Flip Clip
Googly Eyes
Hot glue gun and glue
What to Do
Cut your napkin ring pieces. One piece 5 x 2 inches and another piece 1 x 2 inches.
Draw a line of glue along both short ends of the the small piece and stick to the middle of the long piece.
Then draw a line of glue along one of the short ends of the long piece and attach it to the other end to form a ring. make sure that your small piece is on the outside of the ring this is how you will attach the turkey clip.
Cut out a turkey body piece and a second round piece slightly smaller than the bottom circle of the turkey.
Fold your ribbons in half with the right sides out and glue the ends to form the feathers.
Draw a half circle of glue on the back (round) piece of felt and attach the "feathers" add more glue as needed. I had to do a couple layers.
Then add glue to the bottom round part of the front felt piece and place over the ribbons.
Run your piece of rick rack over a flame to seal the edges and then glue on the eyes and rick rack. What's that gobbly thing called again?
Finally add some glue to the top of the the hair clip and attach to the back of the turkey.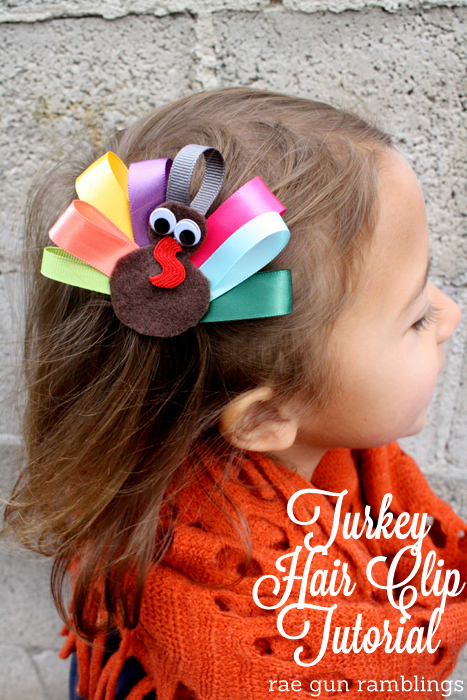 Find a cute head and clip it on for a fun playful 'do. Or if you are making it for the men-folk or mini men-folk you can use a pinback instead of a flip clip and it can be a cute turkey pin.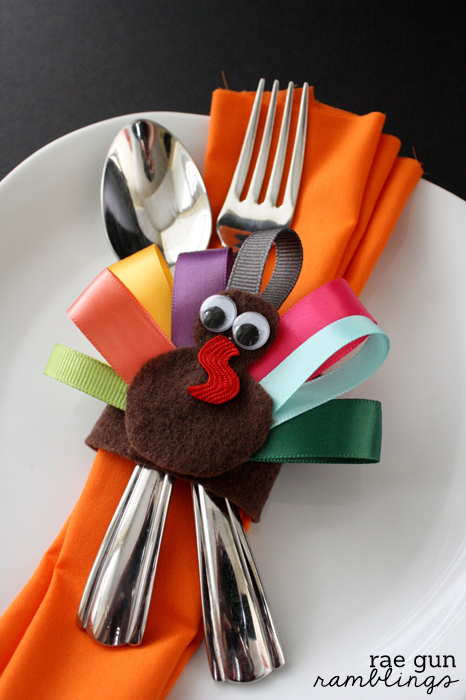 To use it as a napkin ring simply slide the clip through the opening formed by the little piece of felt on the napkin ring and you're good to go. Not only do you have a festive decoration but your guest have something to take home.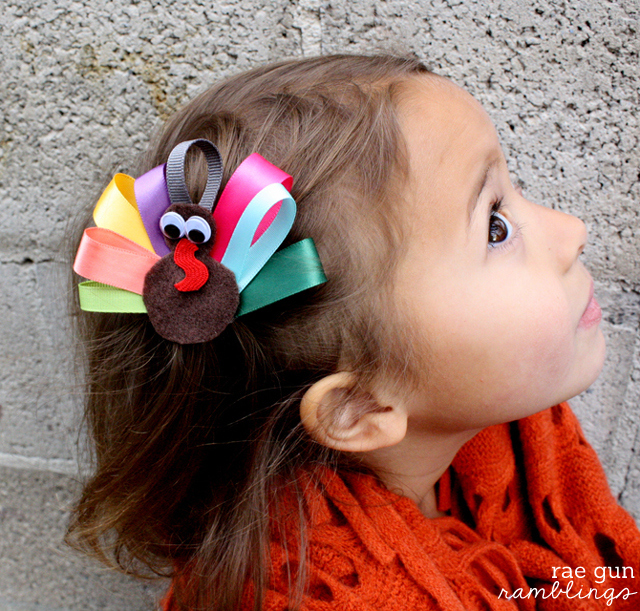 For more festive craft ideas be sure to check out the Jo-Ann craft catalog and all the great inspiration at the Celebrate the Seasons website. For extra savings be sure to print out this coupon for 50% off a regular priced item!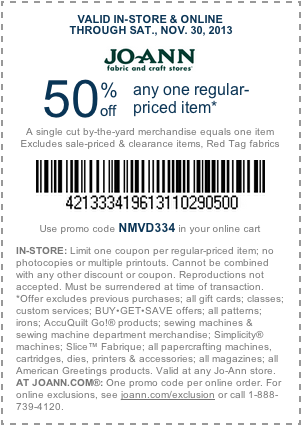 Let's connect! You can also find me hanging out here.