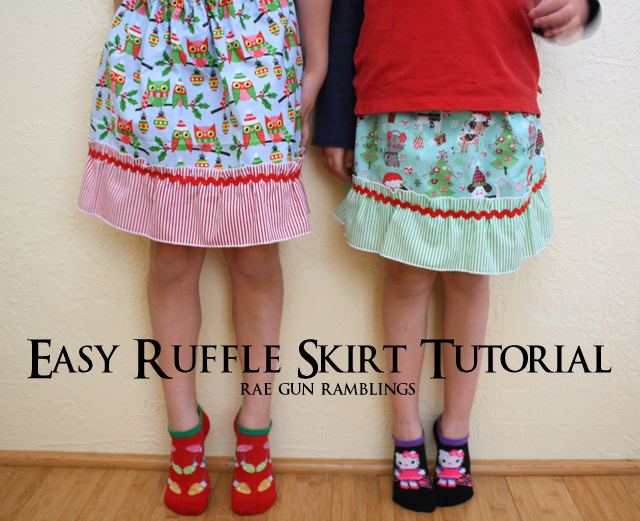 It's time for another Sewing with Kids project. My nieces have really loved learning how to sew and these skirts are a great project for beginners or anyone looking for a quick skirt. In fact I've made them a version of these skirts for almost every holiday since L was an infant! I normally like to use year around types of fabrics for my projects but sometimes the seasonal stuff at Jo-Ann Fabrics and Crafts just sucks me in.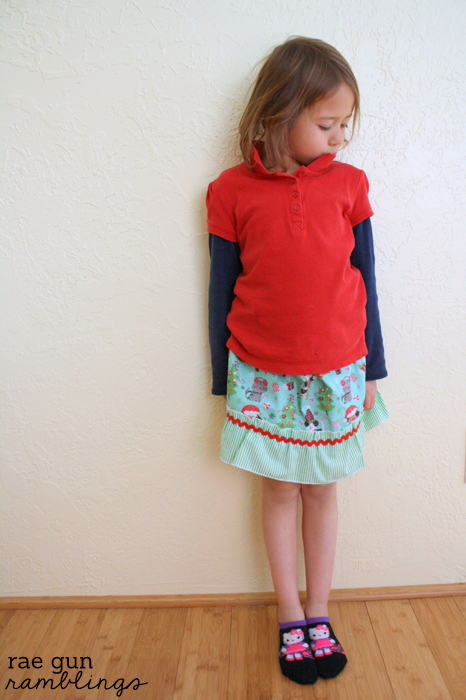 Since these easy ruffle skirts take such little fabric and come together so quickly I never feel bad making something that usually only works for the holiday. And the girls love having something new. It's so fun that now they can make their own!
Easy Ruffle Skirt Tutorial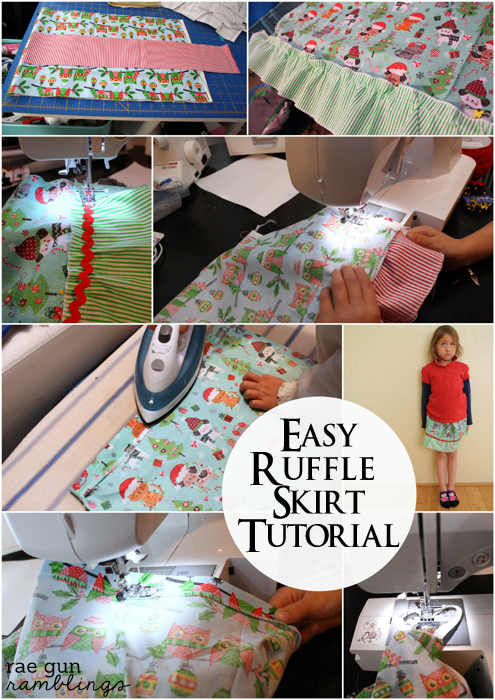 What You Need
What to Do
Finish the top and bottom edges of your fabrics. I serged them (regular overlock for the skirt piece and a rolled edge for the ruffle piece). If you don't have a serger you can zig zag the skirt piece and then just take a very narrow hem on both edges of the ruffle.
Run a line of basting stitches about 1/2 inch from the top edge of your ruffle. Basting stitches should be your longest stitch. Make sure to leave long tails at the beginning and end and you don't need to back stitch.
Gather your ruffle to your skirt and pin in place making sure the basting stitches are about 1/2 and inch above the bottom edge of your skirt piece.
Sew your rick rack on top of your basting stitches. This will tack the ruffle piece to the skirt piece.
With right sides together sew the short sides of your skirt together to form a tube.
Iron down the top about 1 inch to form a casing.
Sew around the casing a little larger than your elastic (we did a 5/8 seam allowance and used 1/2 inch elastic) leaving a small gap to add your elastic.
Using a large safety pin thread your elastic in and sew the edges together. Then sew the gap closed and you're good to go.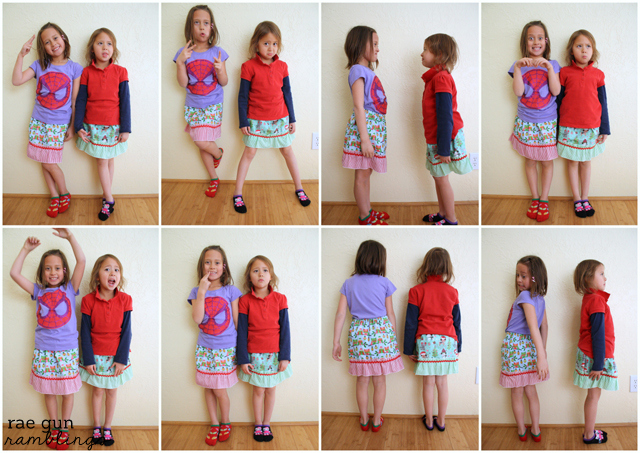 The girls were able to do most of the steps in this skirt. I did all the serging since I just don't trust them with the serger yet. Also I made them start the elastic and thread it about a 1/3 of the way but I finished it for them and sewed the ends of elastic together. I think these steps would be fine for an adult beginner but the nieces attention spans were already waning and they can be a bit tricky/frustrating at first.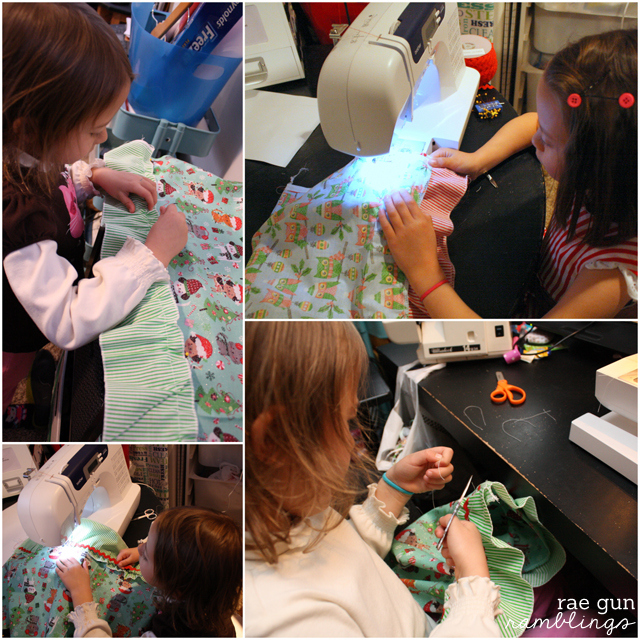 I hope you'll give these easy skirts a try they are so fun and quick. Perfect for gifts, holidays, and when you realize all your little one's skirts are now right under her tush!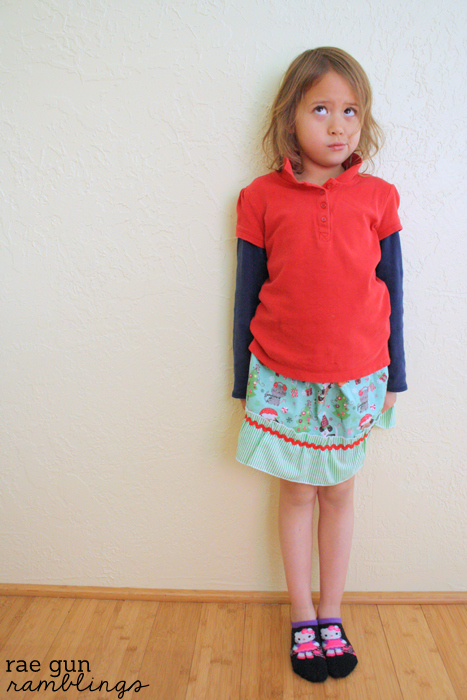 Let's connect! You can also find me hanging out here.