This is a sponsored post through Collective Bias. All opinions and ideas are 100% mine and I'm excited to share my experience with Star Butter Olive Oil and one of my favorite bread recipes with you!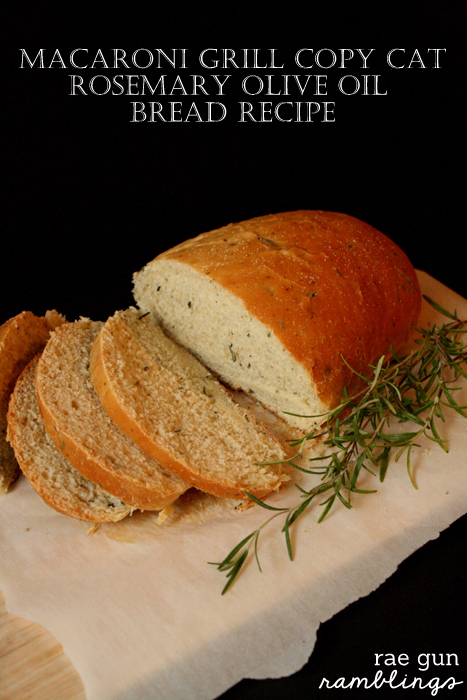 I love making bread. For me it's one of those relaxing tasks that is just so satisfying. I've made this Macaroni Grill Rosemary and Olive Oil Bread Copy Cat Recipe for a while but just haven't had the chance to share it. It's super yummy and when it comes to bread recipes it's actually relatively easy.
This tastes delicious served with a a simple mix of olive oil and balsamic vinegar like they do at Macaroni Grill or just as a side with your favorite soup.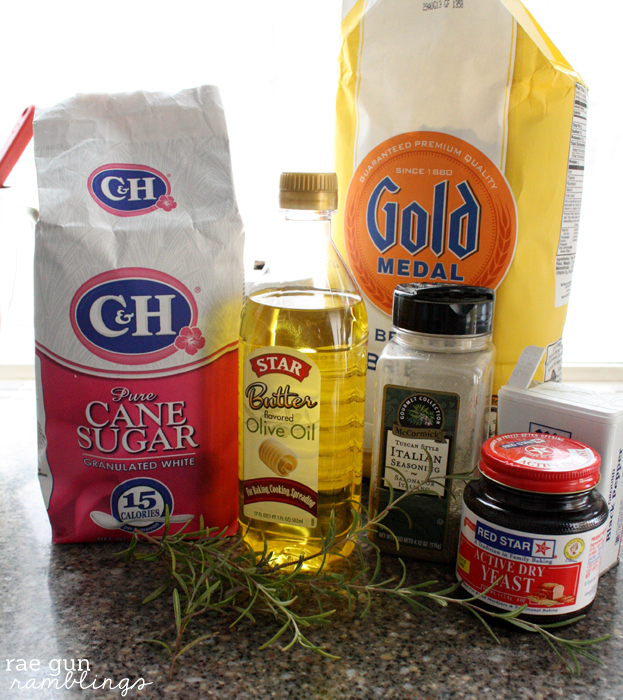 Ingredients
1 C Water divided
3 TBS Star Butter Olive Oil
1 1/2 tsp Sugar
1 1/2 tsp Salt (plus more for sprinkling)
1/4 tsp Italian Seasoning
1/4 tsp Ground Pepper
1 TBS Dried Rosemary (or 2 TBS Fresh or Frozen Rosemary)
2 1/2 Bread Flour
1 1/2 tsp Yeast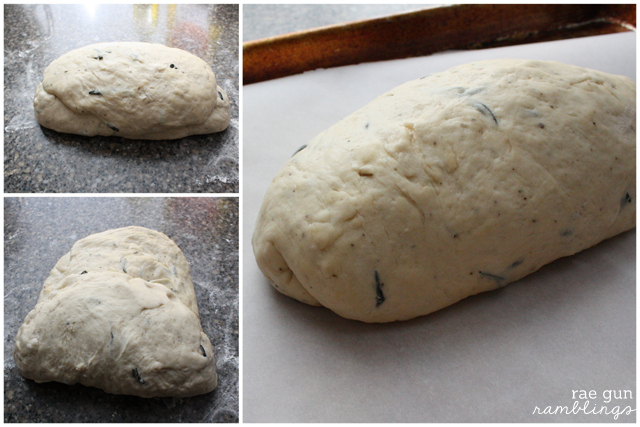 Directions
Combine 1/4 C warm water, sugar, and yeast. Let proof for 10 minutes.
Add flour, salt, and olive oil.
Mix in herbs, pepper and remaining water. Knead, I use my mixer with a bread hook and mix until the mixture is well combined and pulls away from the bowl.
Let rise covered with oil for 1 hour until the dough doubles in size.
Fold and shape into loaf. Let rise another hour.
Bake at 375 F for about 30 minutes until golden brown and makes a hollow noise when thumped on the bottom of the loaf.
While still hot brush or spray with oil and sprinkle generously with salt.
Allow to rest before cutting.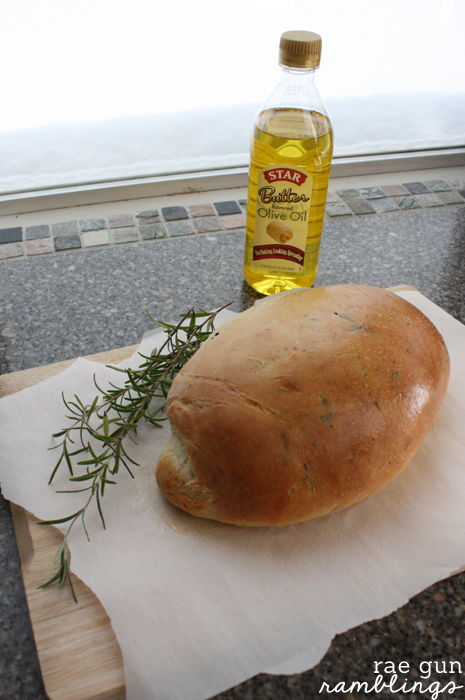 This is one of my favorite bread recipes I'm not sure why it took me so long to share it here. I hope you enjoy it. When I saw the new Star Butter Olive Oil at Walmart I was really curious to try it out with this recipe. It turned out great. I loved the fact that it works more like vegetable oil and butter but is actually healthy olive oil. I'll definitely be experimenting with this more in my cooking I'm thinking I'll try it with my Cranberry White Chocolate Cookie Recipe this weekend. Be sure to check out the giveaway Star is running on their facebook page to get a free bottle to try yourself.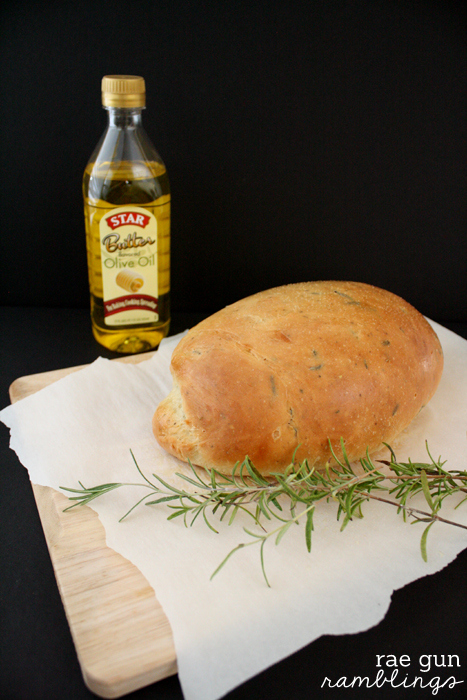 Let's connect! You can also find me hanging out here.