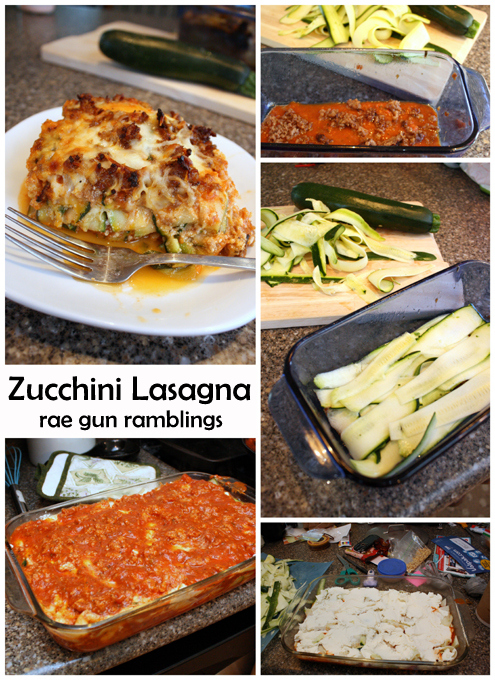 Whether you have a garden overflowing full of zucchini or just want to up your vegetable intake I have a super yummy recipe for you. I absolutely love this zucchini lasagna recipe. It's quick easy and just as satisfying and your traditional version but full of tons of veggies and no empty carbs.
You can use your favorite lasagna recipe and just substitute zucchini "noodles" for the pasta or if you want to know what this is what I did for a 9 x13 pan.
1 giant zucchini (or 3-4 large grocery store sized ones)
1 pint ricotta cheese
1-2 jars marinara sauce (depending on size and how saucy you like things)
1lbs Italian Sausage (cooked).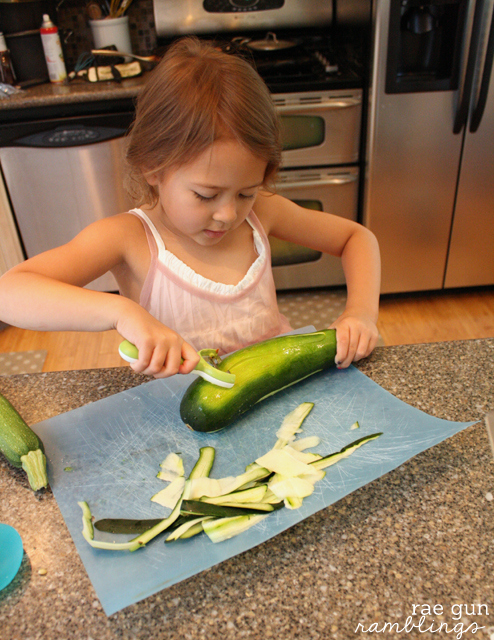 Prep your sauce by cooking up the meat if you're using some and mix with your favorite marinara sauce. Then make your noodles by shredding the zucchini with a potato peeler.  My niece loved doing this job I had to finish it at the end but she was a great helper.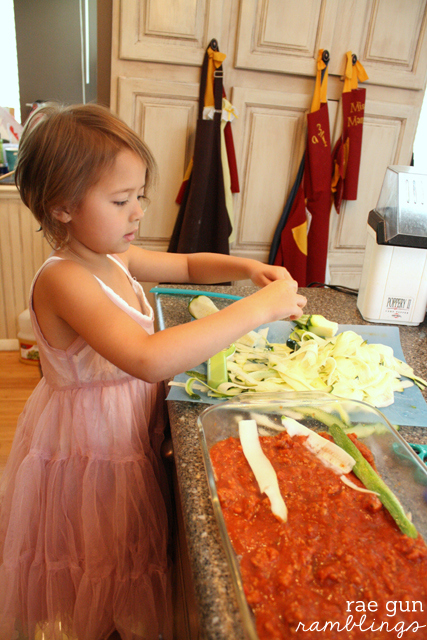 Then starting with a layer of sauce, then a layer (about 2 pieces thick) of zuccini noodles, then a layer of ricotta.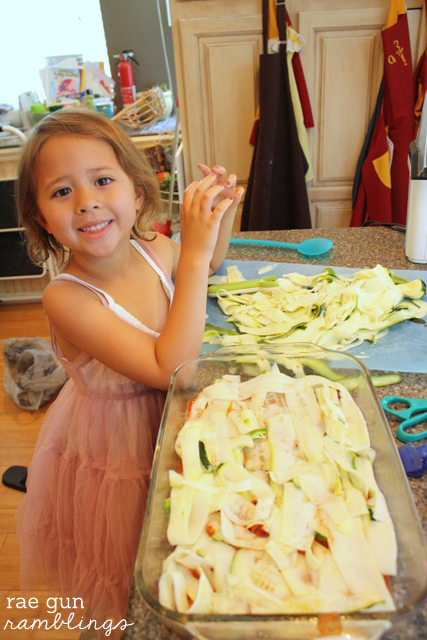 Repeat until your pan is full an you're out of ingredients making sure to finish with a layer of sauce. I used about 3 full layers of each.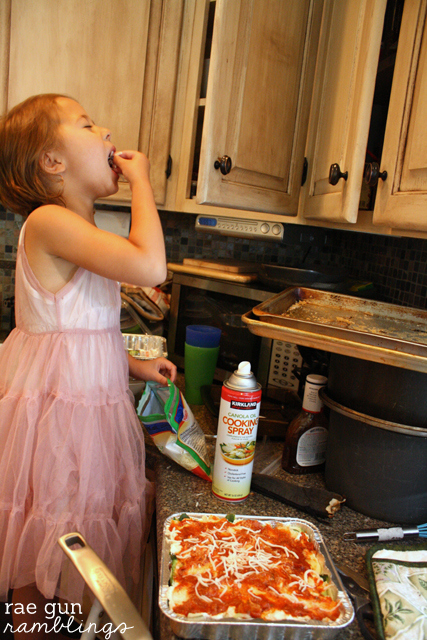 Throw on a layer of shredded mozerella and then bake at 400 for about an hour or until the zucchini is cooked through and tender. Let sit for a few minutes before serving. When you serve it you will notice that the zucchini will give off some water. I usually just sop some up with a paper towel when I plate it. It still tastes super yummy and holds it's shape. Hope you like it. And now you only have 50 more zuccs to use up ;)