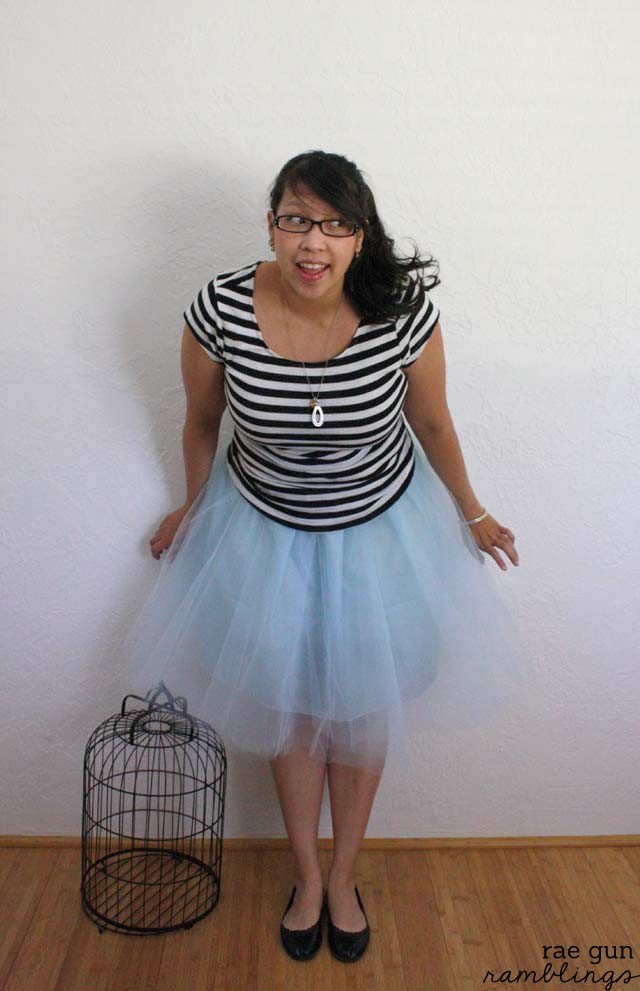 I've been wanting to make one of this tulle skirts for a long time. I feel like I saw them all over around the holidays. I don't know if it's too ridiculous for every day wearing but I kind of like it. And really who am I trying to impress right? I love the idea of wearing this with a concert tee and I think it will look even better once I wash it a few times and soften up the tulle.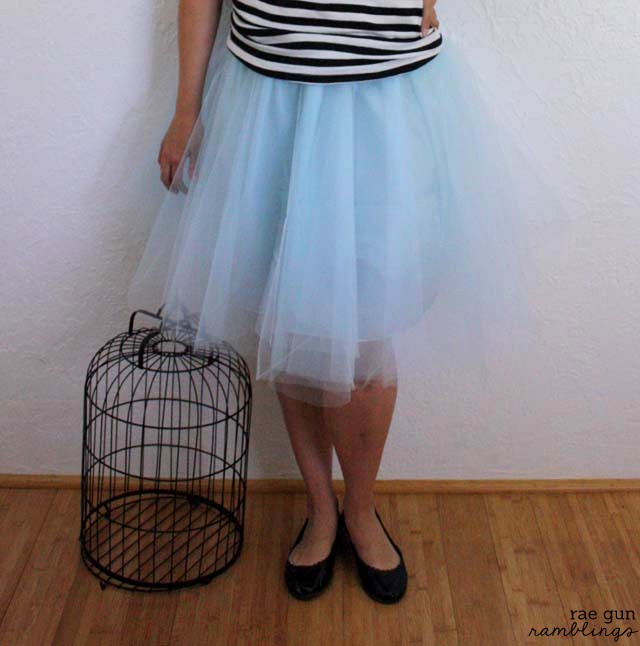 This came together so easily (and the supplies are SO inexpensive) even if you just whip one up for a fun party or even a costume it's worth doing.  The only real annoying thing is that the tulle is SO static-y that it sticks to itself and just is a bit difficult to keep in position
Tulle Skirt Tutorial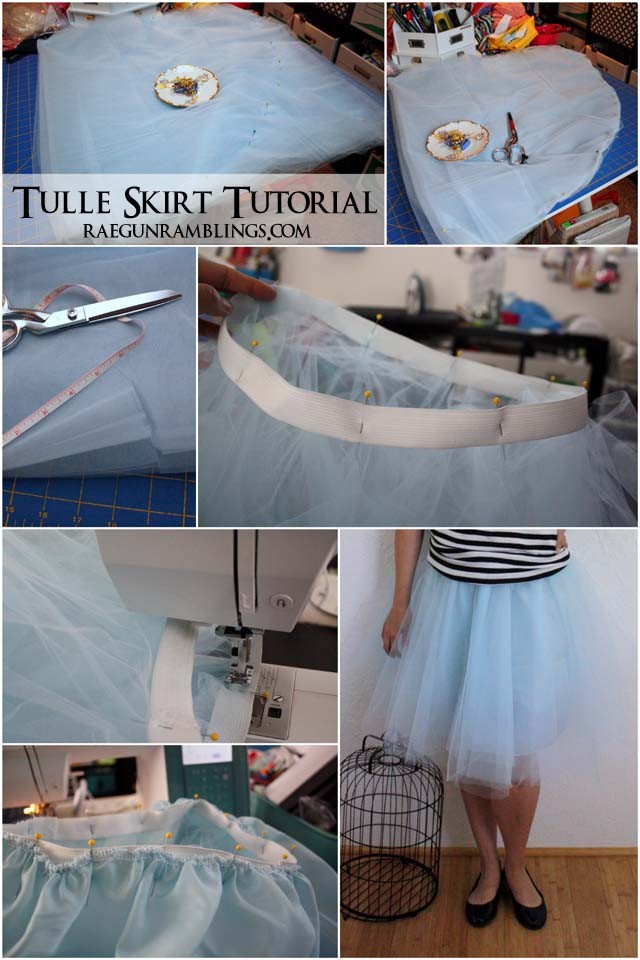 For most adult sized skirts you'll need 6 yards of 58″ tulle. You'll also need enough elastic to go around your waist and about a yard of lining fabric. Make sure that your lining fabric is not see-through. Ask why I'm telling you that, ummm yeah.
Keep your tulle folded in half width-wise (like how it comes from the fabric store. Fold it into 1.5 yard sections so that you can cut out 4 circles at once.
Pin a curve to mark your quarter circle cutting line. It doesn't have to be perfect but I've found this to be easier than trying to find something that will write on the tulle and faster than making a pattern.
Measure around your waist and divide it by 3.14 and then again by 2 to get the radius of your waist. Cut out a curve on the top part (this is the waist part) like the 3rd picture.
Cut your elastic a couple inches shorter than your waist and sew into a circle.
Pin all four layers of tulle to your elastic stretching the elastic a little.
Using a zig zag (or three point zig zag stitch) sew the tulle down to the elastic. Make sure to pull the elastic a little while you sew it on so it will fit over your hips easily.
next sew your lining into a tube. trim the length so that it is slightly shorter than the tulle. Finish the bottom edge either with a rolled edge on a serger or with a narrow hem on a sewing machine. Finish the top edge so it doesn't unravel and run basting stitches.
Gather the lining to the elastic leaving some room to allow the elastic to stretch and sew it on under the tulle.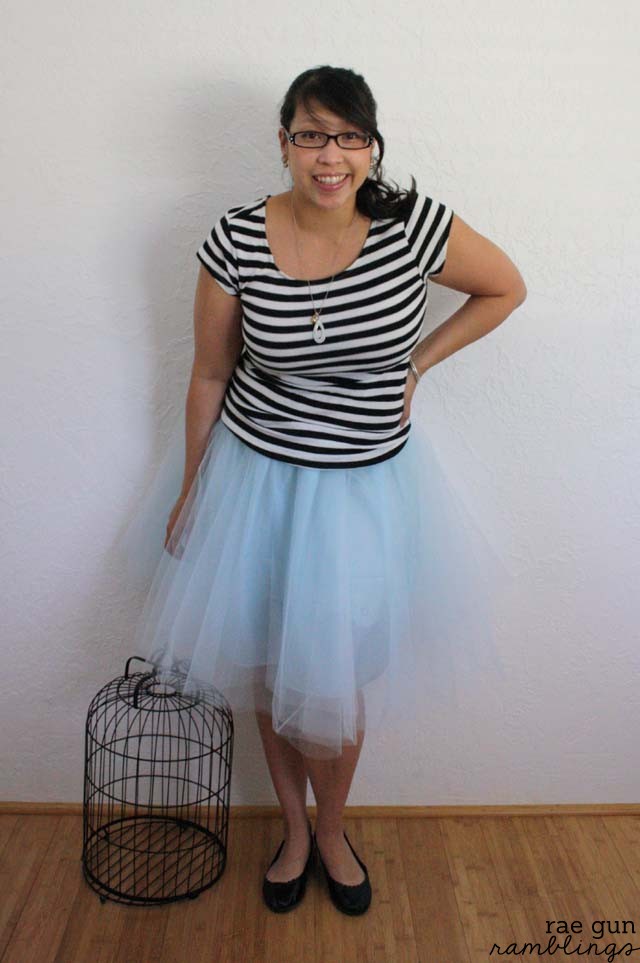 Wear with pride!

Let's connect! You can also find me hanging out here.