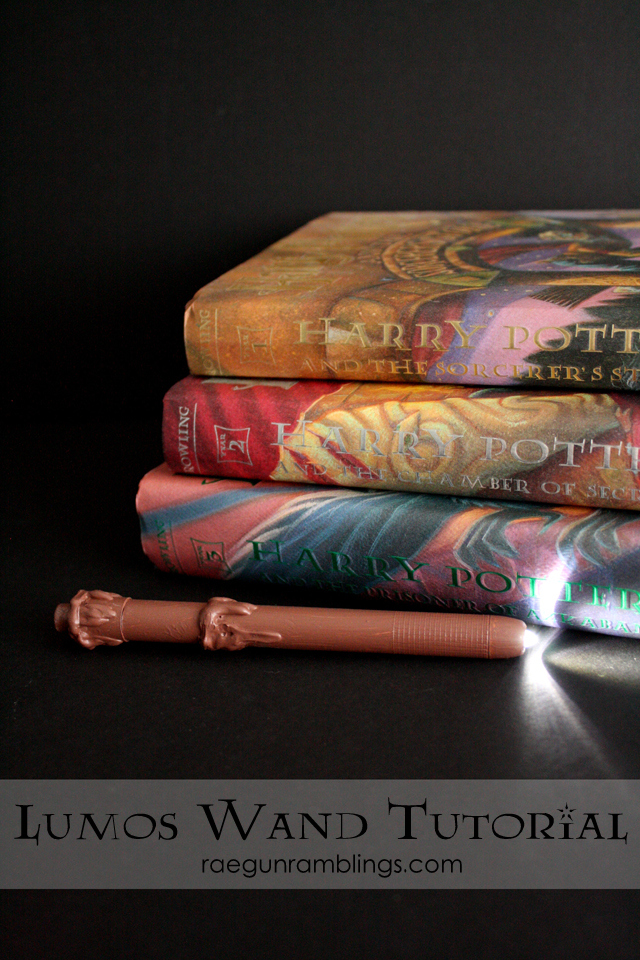 You know that part in the last Harry Potter movie/book where they are trekking all over CAMPING? Well that's all I could think of when I heard the theme for Craft Lightning this time was camp crafts. I just couldn't get the idea of a wand that doubled as a flashlight that could say "Lumos" and have it really light up out of my head. So today I'm sharing a 15 minute tutorial on how to make a light up Harry Potter Wand.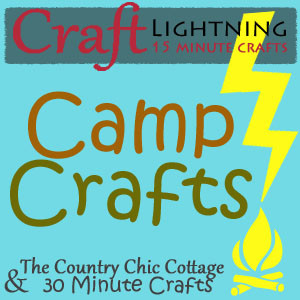 The project is so simple you can take the stuff with you and have the little guys make them while camping and then send the kids off to "set the wards up" and then while they are sleeping steal their wands and "lumos" all night long!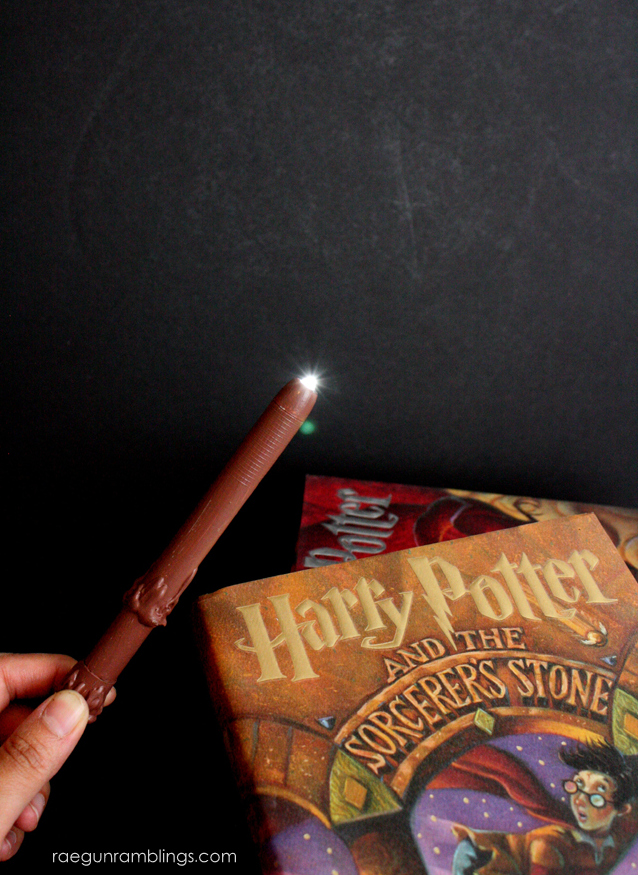 Light Up Harry Potter Wand Tutorial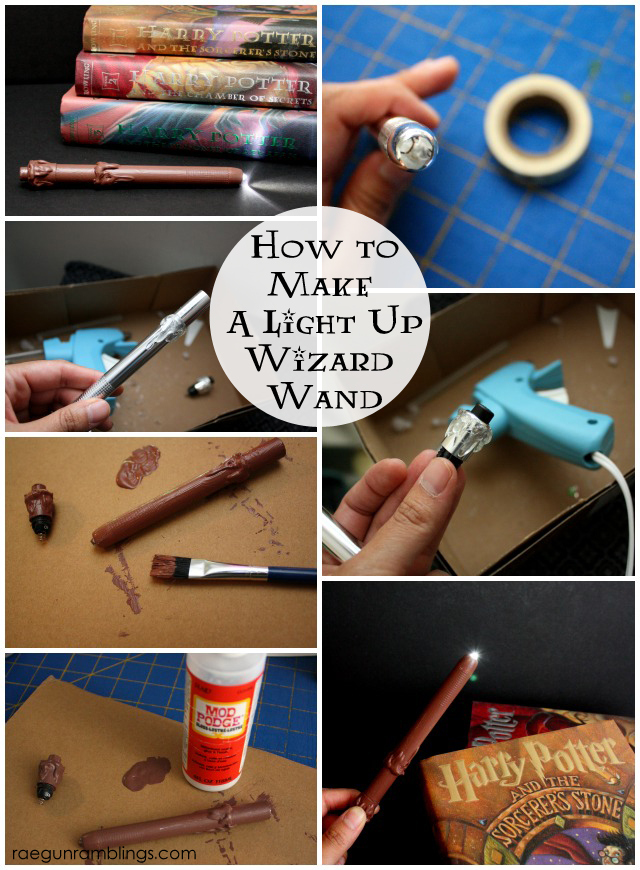 What You Need
Glue (it's probably easiest to prep at home and use a hot glue gun)
Paint and paintbrushes
Mod Podge
Washi Tape (or painter's tape)
Disassemble your pen light. If it has a clip like mine did remove it.
Draw some bumps and ripples with fast drying glue. I used hot glue but if you want to do all of it out in the wilderness any other glue that drys fast and firm will work you just might have to do it in two steps to allow for one side to dry.
Cut a small circle out of washi tape and put it over the bulb. It's ok if it goes a little past the bulb.
Paint the outside of the pen with paint of your choice. Allow to dry. If an parts need to be touched up (you know from drying) you can do that. Make sure the coat is relatively thin around the button area so it doesn't get stuck.
Add a coat of Mod Podge for durability.
Once dried go off and do some magic or at least find your way back to your tent in the dark!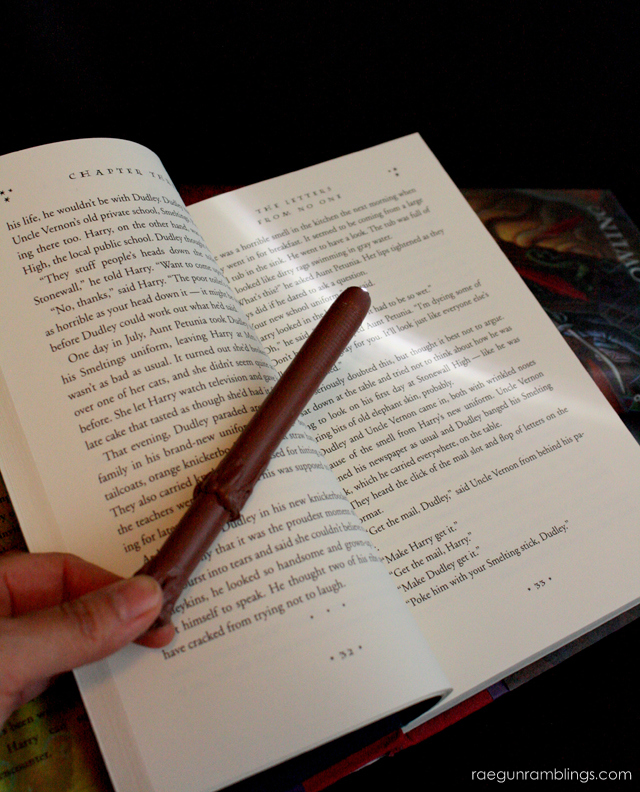 I just a little bit in love with my light up wand. It almost makes me want to go camping, almost.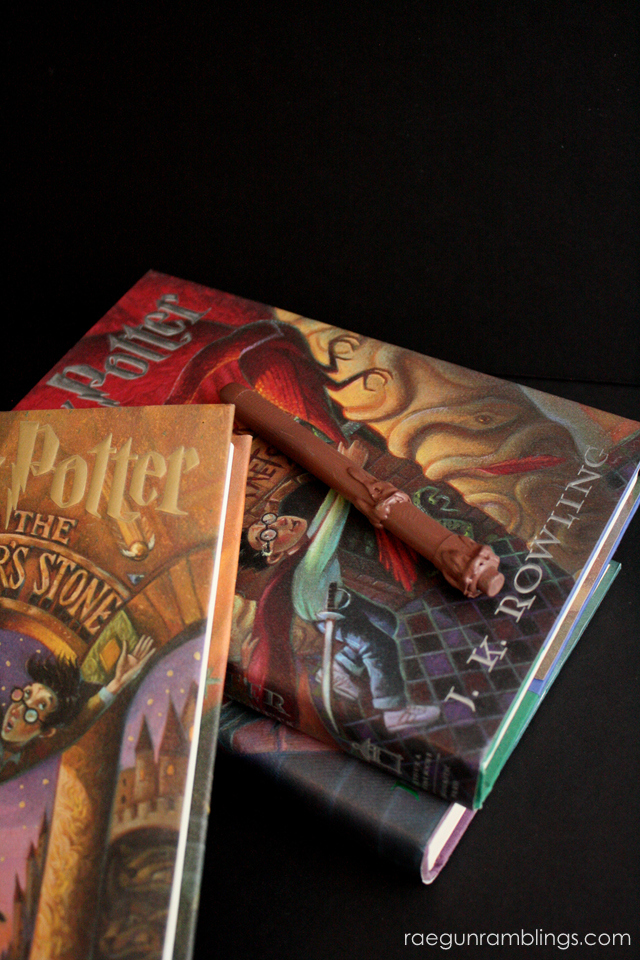 I hope you're loving all the Harry Potter tutorials just as much as I am. Check back in later today for a round up of more guest posts!