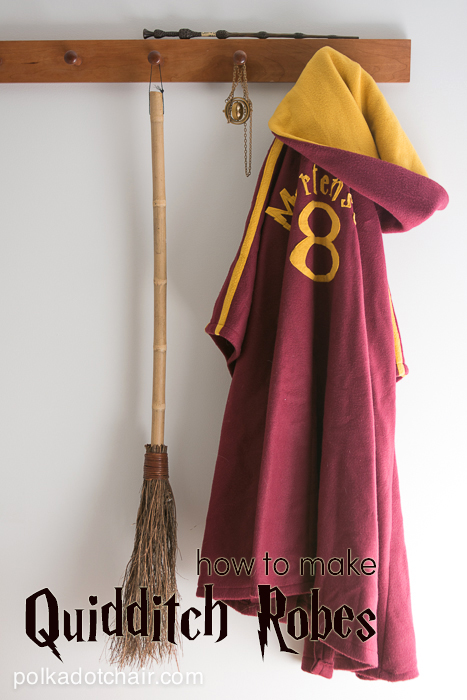 Did you do something fun to celebrate Harry's Birthday yesterday? Well I'm stretching the celebration out just a few more days. Look at the AMAZING Quidditch robes that Melissa from
The Polka Dot Chair
made. Oh man they are fantastic. I think I need to make myself some. Yup, I do. If you want to make your own or just see
how to make Quidditch robes
go visit her asap!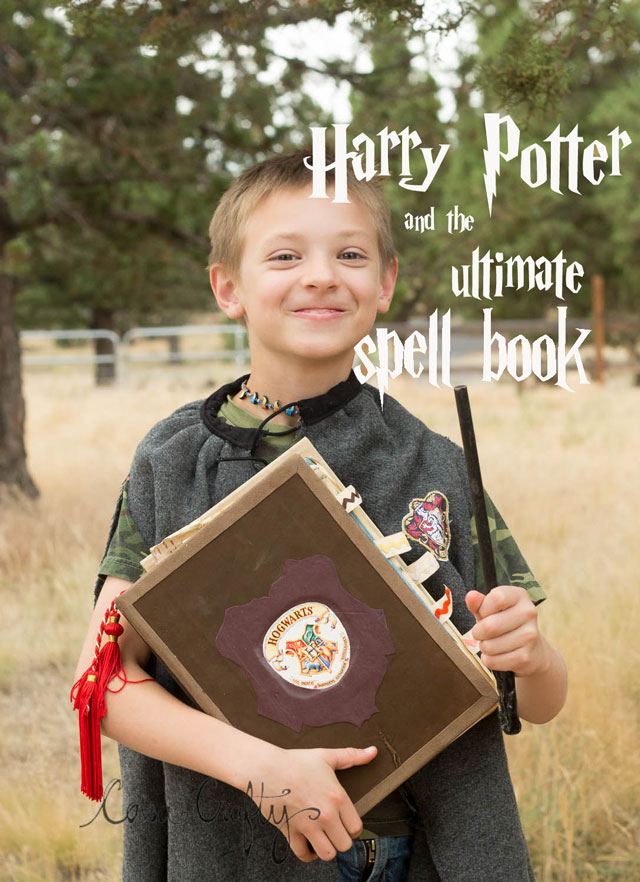 Kelly from
Casa Crafty
made this super fun Spell book and a Potions Box. Okay I know I'm not doing justice to the awesomeness of her projects. But trust me you have to go check out her post and see the inside of this book because it's incredible.  Hop over to learn
how to make your own Harry Potter Spell book and Potions kit
.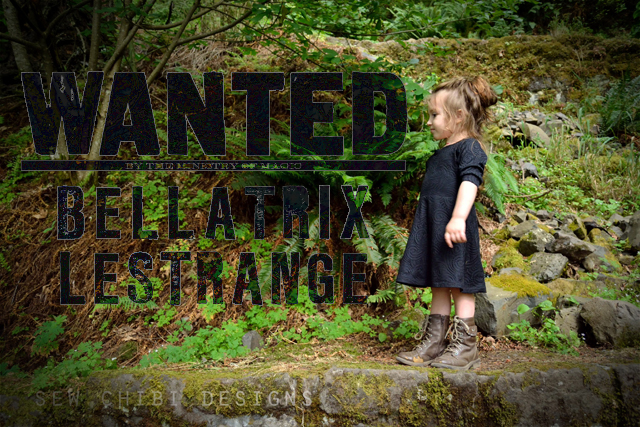 Finally did you catch Kat of Sew Chibi's Little Bellatrix? Eep she did such a great job and her little girl is seriously the cutest. If you missed it make sure you take some time to tell her how perfect her little
Bellatrix Lestrange Dress
turned out.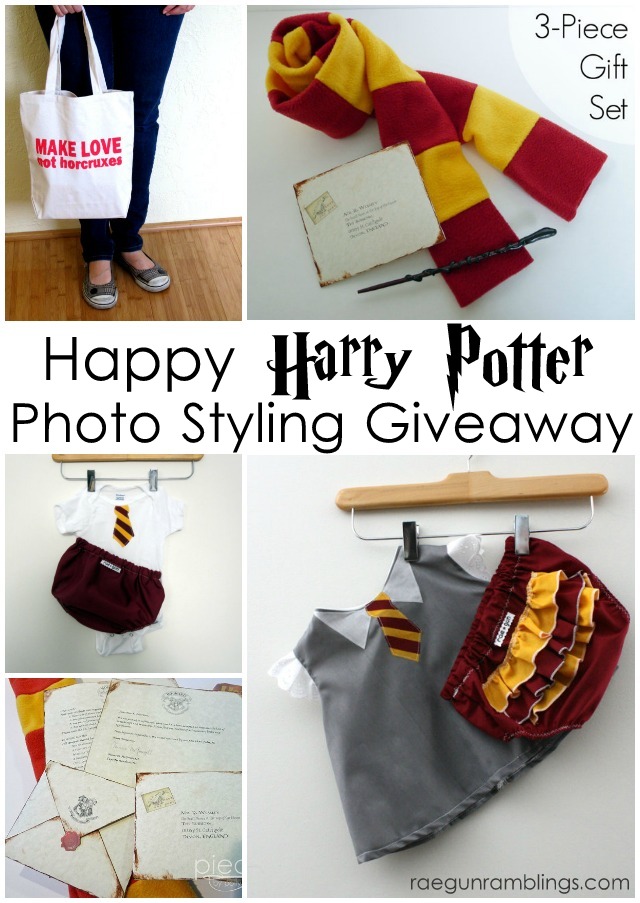 Okay just a little more time left for these giveaways. So if you were meaning to tell that Harry Potter loving friend about them now is the time. First the 
 Baby Potter Dress Up giveaway
.
a Rafflecopter giveaway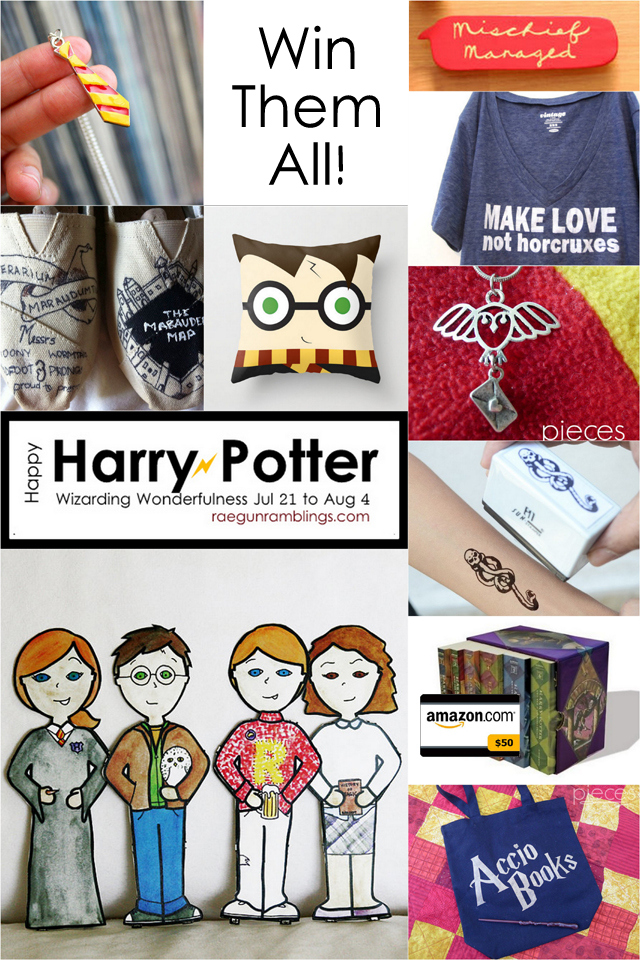 And then the gigantic swag giveaway. See
this post
for more details.