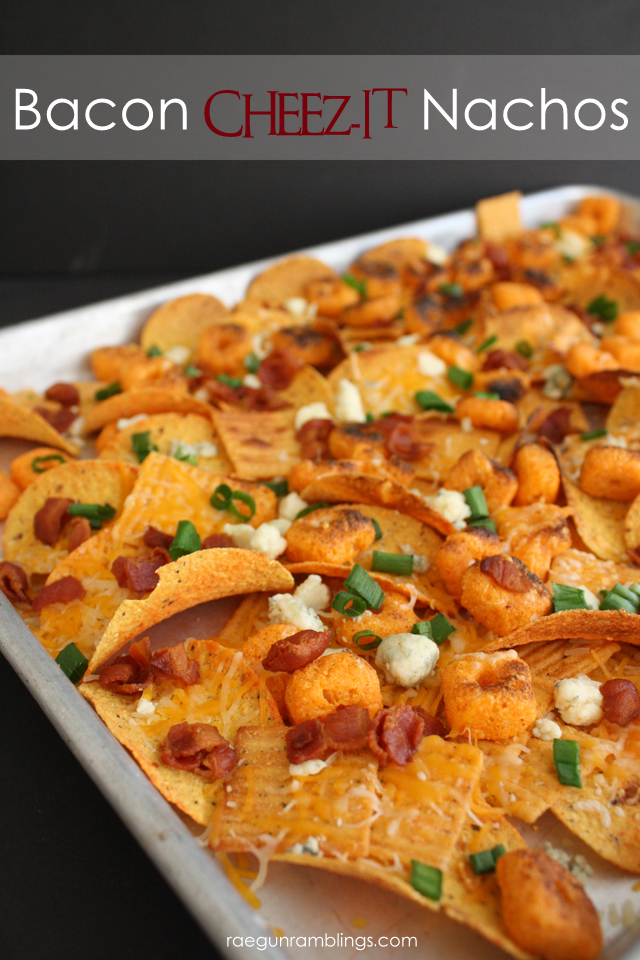 We're kind of nacho fanatics at my house. Every nacho we see on a restaurant menu we have try. Not that I'd ever turn down your standard nachos but lately the fancier and more unusual the better. Today I have a super nontraditional nacho recipe to share since they few different kind of Cheez-It items as the base. These are so easy and yummy they are the perfect party food for when you don't know how many people are going to show up.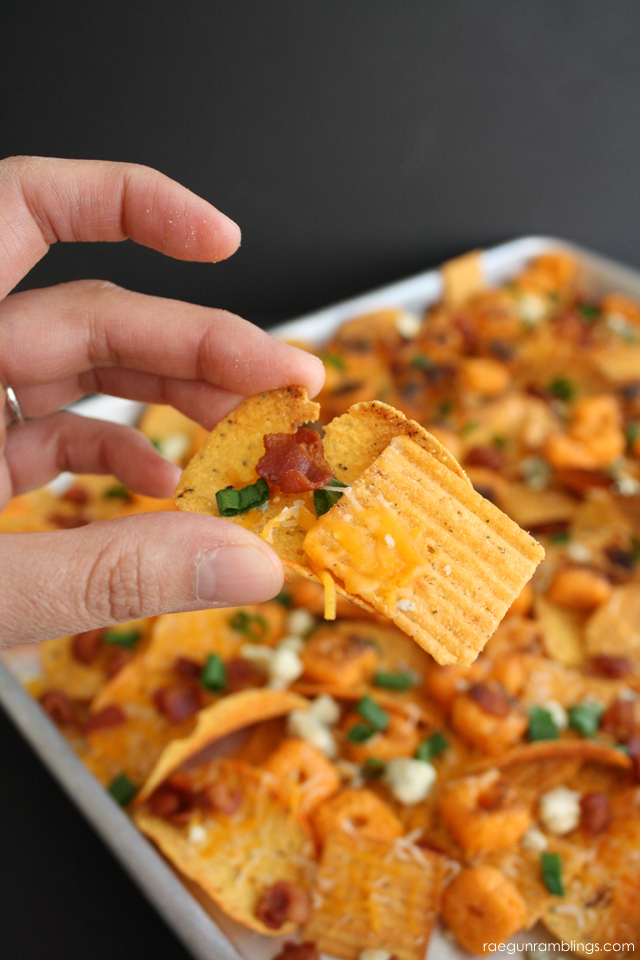 They come together really fast, like under 10 minutes tops, fast. Plus they are the type of thing you can customize for different pallets.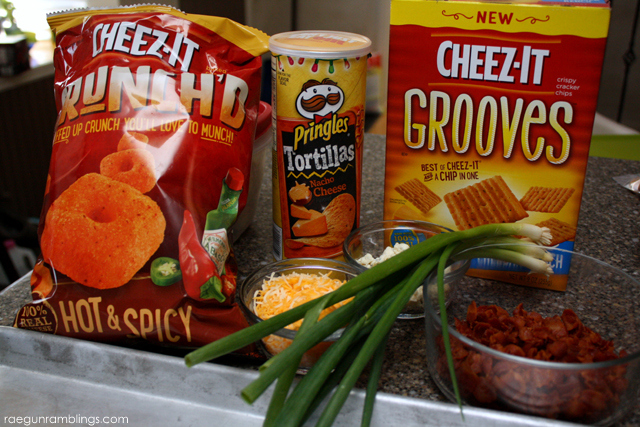 What You Need
Pringles Nacho Cheese Tortilla Chips
Cheez-It Crunch'd Hot and Spicy
Cheez-It Grooves Zesty Cheddar Ranch
1 C Shredded Cheese
1/2 C Blue Cheese
2-3 Stalks Green Onions, chopped
1/2 lbs Bacon, cooked and crumbled

What to Do
Place a layer of tortilla chips over a cookie sheet.
Top with the Cheez-It Grooves and the Cheez-It Crunch'd.
Sprinkle with both kinds of cheeses.
Top with chopped green onions and bacon.
Pop in the oven to melt under the broiler. Watch it carefully since it can go fast. A minute or two is sometimes enough depending on how hot your broiler is. If you wanted to do personal sizes you could melt them in the microwave but for parties I think a big sheet pan is more fun and way faster.
So stinking easy right?!
I love this recipe because it brings a bunch of our favorites together. In addition to our nacho obsession, my husband is a snack food fiend. Multiple times a week he runs to the store and comes home with more snacks. I had to threaten him to stop him from eating up the ingredients because I knew I was going to be sharing this recipe. He'd already had the Cheez-It Grooves before but the Cheez-It Crunch'd are brand spanking new.
I hope you like the nachos I have a bunch of other versions I'm excited to share. Have you had any interesting nachos I'd love to hear about them in the comments!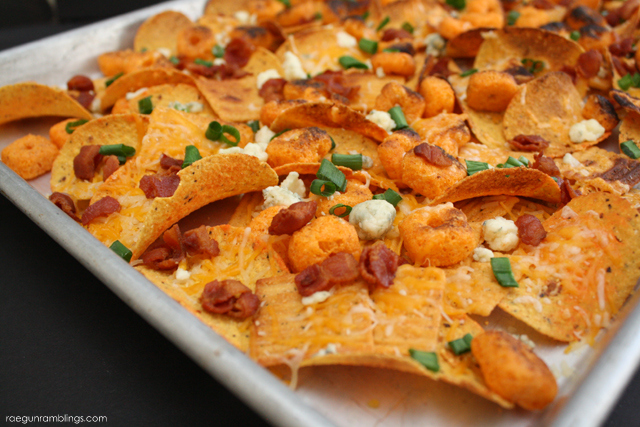 Let's connect! You can also find me hanging out here.