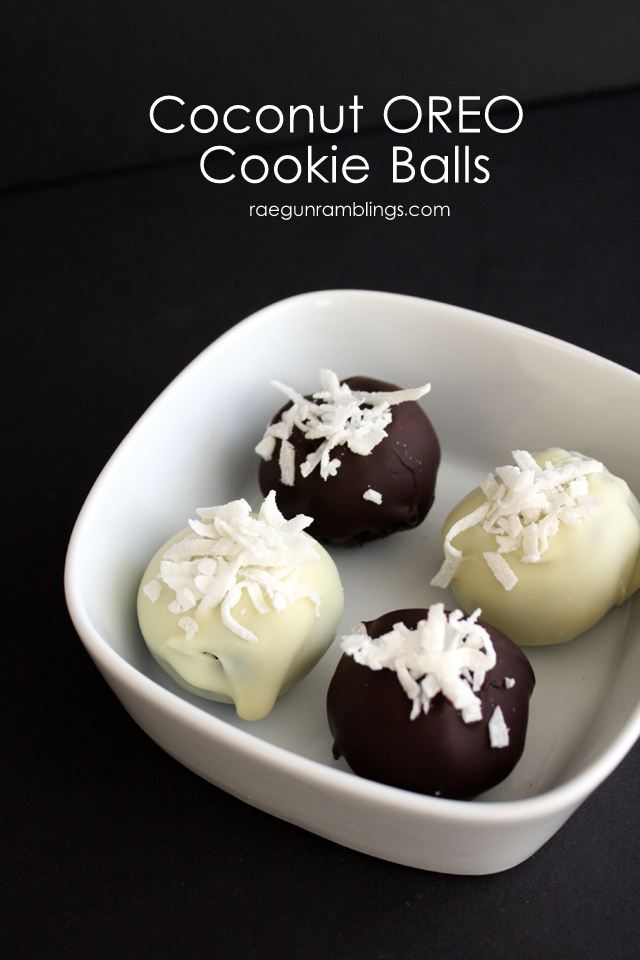 Have you ever made OREO cookie balls before? They are so easy and yummy. I put a spin on them and have some speedy coconut OREO treats to share today. I love them because they look super fancy and sharp no one will ever guess how stinking simple they are to make.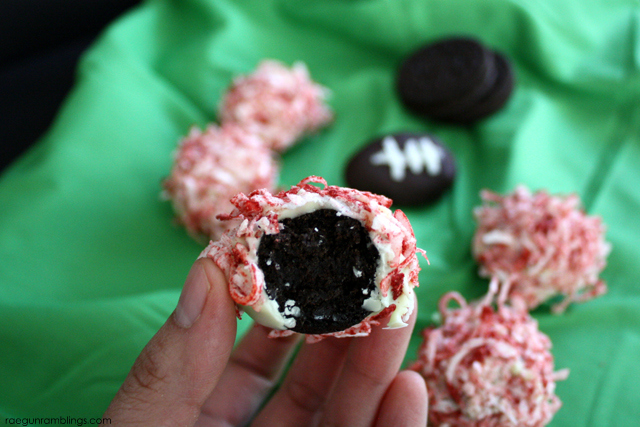 I made a few different kinds. Since they are so easy it's really simple to customize them for any occasion. I made a fancy (but oh so easy) version perfect for everyday or special events like say Valentine's Day. And I also made a sporty batch with edible pom poms that you can make match your team colors as well as a fun little football. Perfect for the big game right?!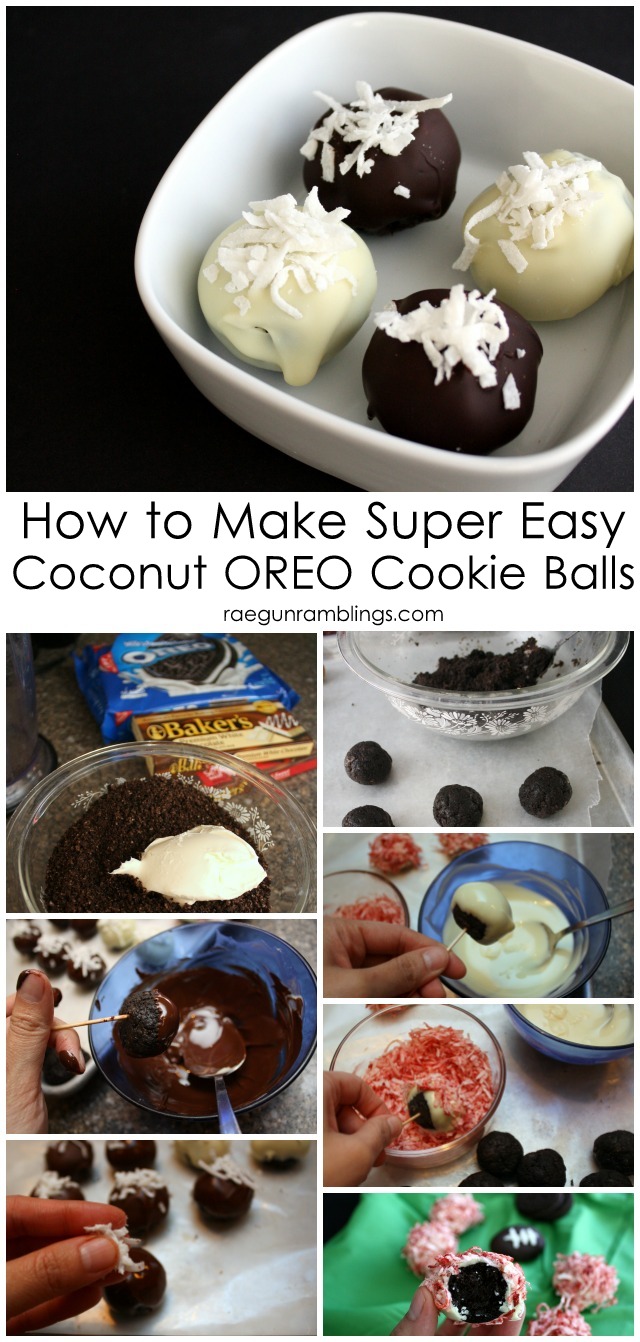 Ingredients:
1 pkg (8 oz.) brick cream cheese, softened
36 OREO Cookies, finely crushed (about 3 cups)
4 pkg. (4 oz. each) semi-sweet baking chocolate, melted (I used white chocolate and semi-sweet chocolate)
1 C Shredded Coconut (optional)
Food Coloring (optional)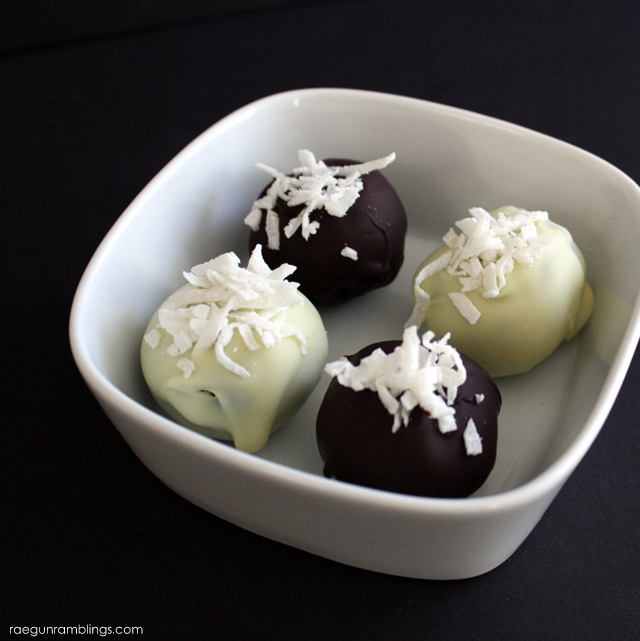 Make it!
MIX cream cheese and cookie crumbs until blended.
SHAPE into 48 (1-inch) balls. Freeze 10 min. Dip balls in melted chocolate; place in single layer in shallow waxed paper-lined pan.
CUSTOMIZE it with coconut. You can color the coconut with food coloring and coat the balls while the chocolate is still wet or just add a pinch to the top!
REFRIGERATE 1 hour or until firm.
Share and enjoy!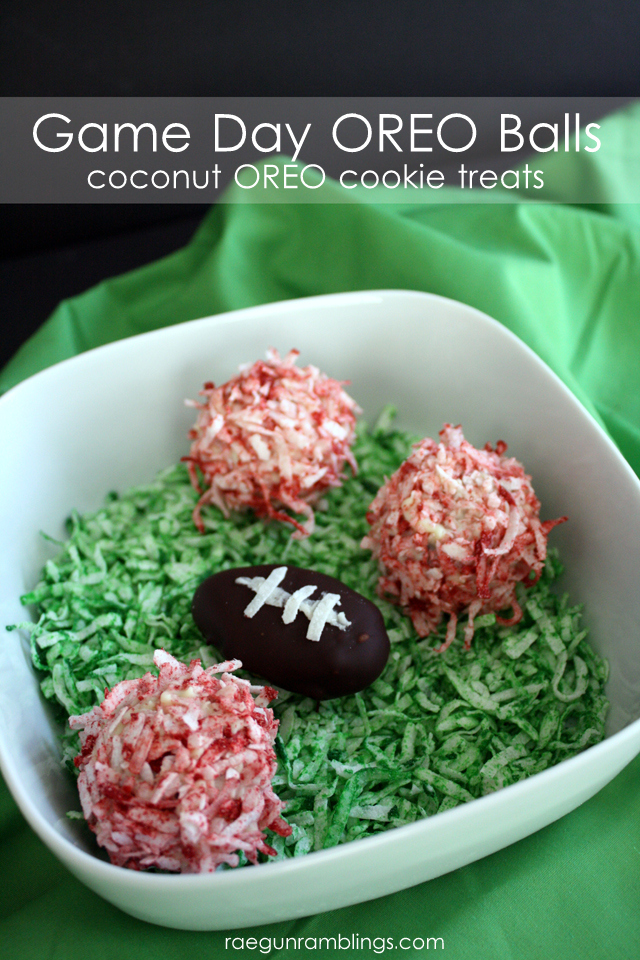 Super easy. And if you want to make a football one just remember to shape it more football-ish instead of a round ball and after the chocolate coat sets you can draw lines on with white chocolate or do what I did and draw one long line and lay rows of coconut strips for the cross lines.


Let's connect! You can also find me hanging out here.