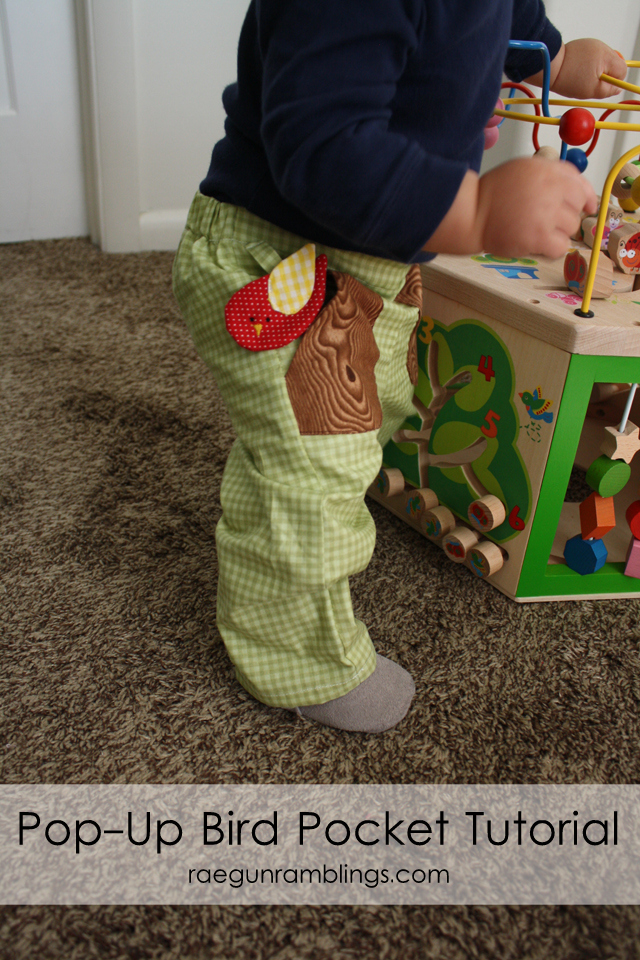 We've been reading a lot of pop-up books around here so I thought why not pop-up pockets? I added a little attached bird to the Bottom Up Pants I sewed for Teddy and I'm totally smitten. There's so much I love about them. They are insanely cute, they are super fast, and they are a great project for using up scraps. And for you non-crafty girls, I've been thinking of adding these to my shop. Would you be interested in that?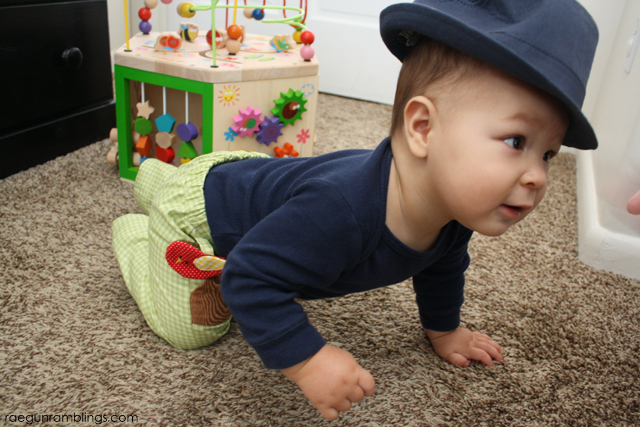 If you missed my review on the Bottoms Up pattern make sure to take a peek, they are my new go to pant pattern for my little boy. Today I'm going to show you how to make a pop up pocket.
You can do this with any pocket that is sewn on the outside of a garment. You could probably do it to inset pockets too but it would just be a little bit trickier.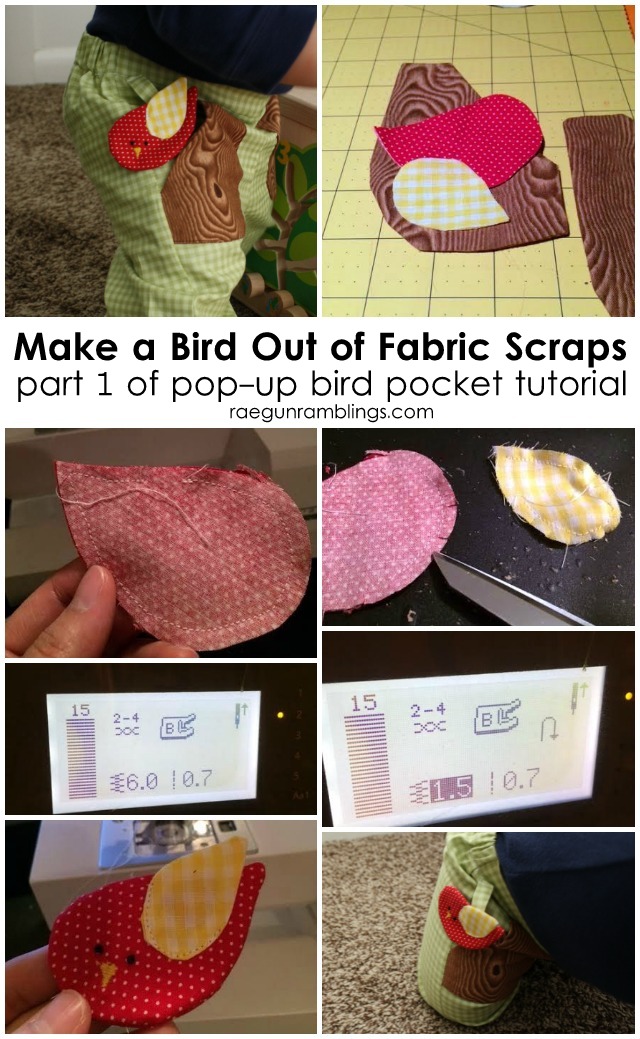 What You Need
Bird body fabric
Bird wing fabric
Yellow thread for the beak
Scrap of grosgrain ribbon
Fabric that matches the body of the pants
Pants to sew with Outside pockets
How to Make a Fabric Bird
Cut two body pieces out and sew right sides together leaving a small gap to turn it near the top where the wing will cover.
Cut two wing pieces and sew right sides together leaving a small gap to turn on the rounded edge where it will be sewn to the body of the bird.
Clip to the sewing line around the curves
Turn both right side out and press.
Sew on a beak using your wide tight zig zag stitch. Every few stitches reduce the stitch length so it narrows into a point.
Position the wing and sew on around the curve.
Sew on two black beads for eyes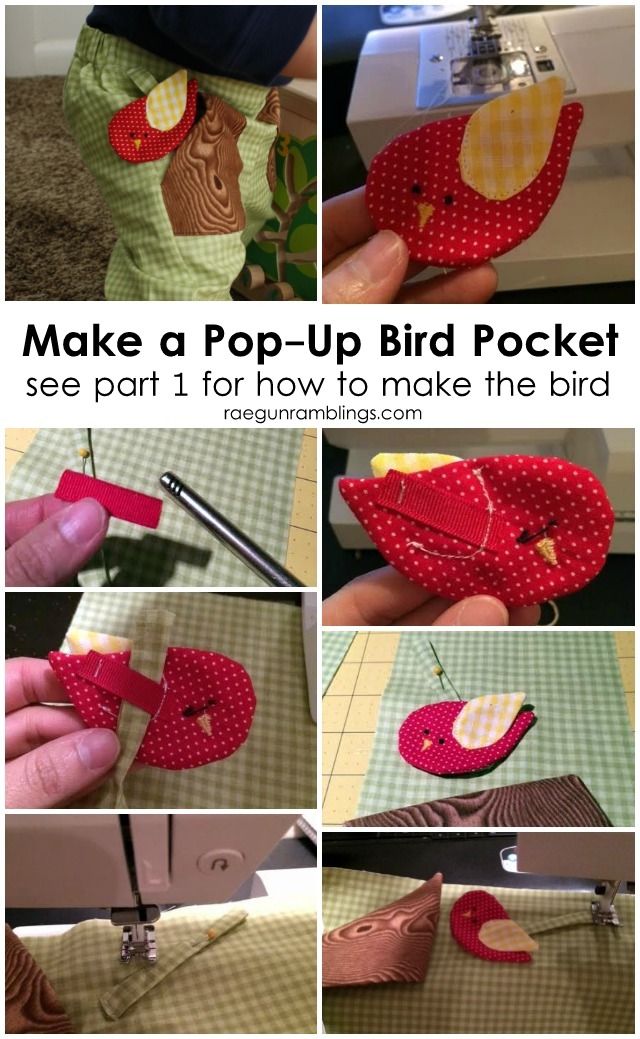 How to Make a Pop-Up Pocket
Cut a small piece of ribbon about the length of the wing. Seal the edges by running it along a flame
Sew the piece of ribbon under the wing at the ends.
Make a long tube out of the same fabric as your pants fabric. Turn right side out and press tucking in the ends. You'll want your strip to extend 3-4 inches out of your pocket. The width of your tube should be about 1/4 inch.
Next position the pockets where they will go on your pants. Lay the tube down so that most of it will be in the pocket and 3-4 inches extend out of it.
Sew the bottom edge of the tube down.
Thread the bird onto the tube and sew the top edge down (unless this needs to be sewn on a part of the pant that is not finished yet).
Continue putting together your pants according to your pattern.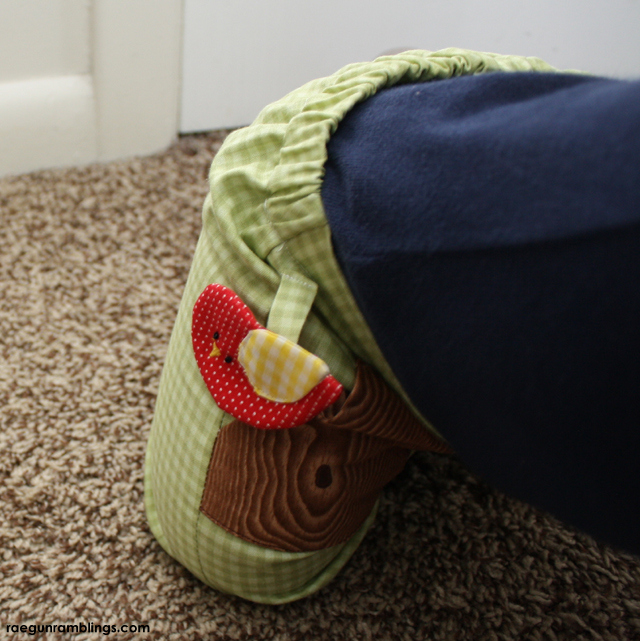 So cute right? It's really an easy addition that can be used on so many things with pockets. How fun would this be on a hoodie, or apron, or skirt, or bag. Bwahahaha I might be a Pop-Up Pocket monster.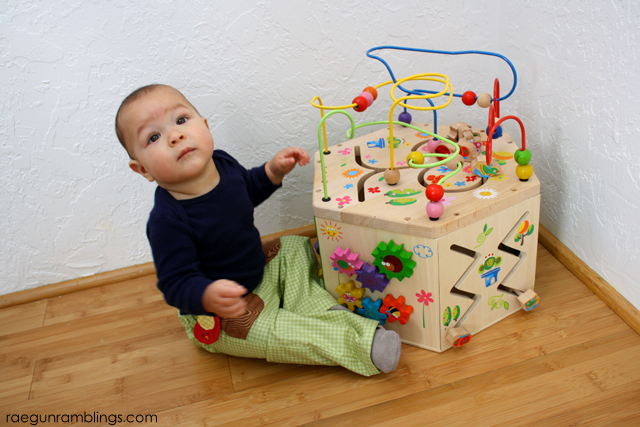 Also you know what they say about a bird in the hand, or errr well maybe it should be the pocket! Also if you like these pants I am a huge fan of the pattern and it's still on sale for another week so you'll want to snatch it up while it's 25% off! Please only use this tutorial for personal use.

Let's connect! You can also find me hanging out here.