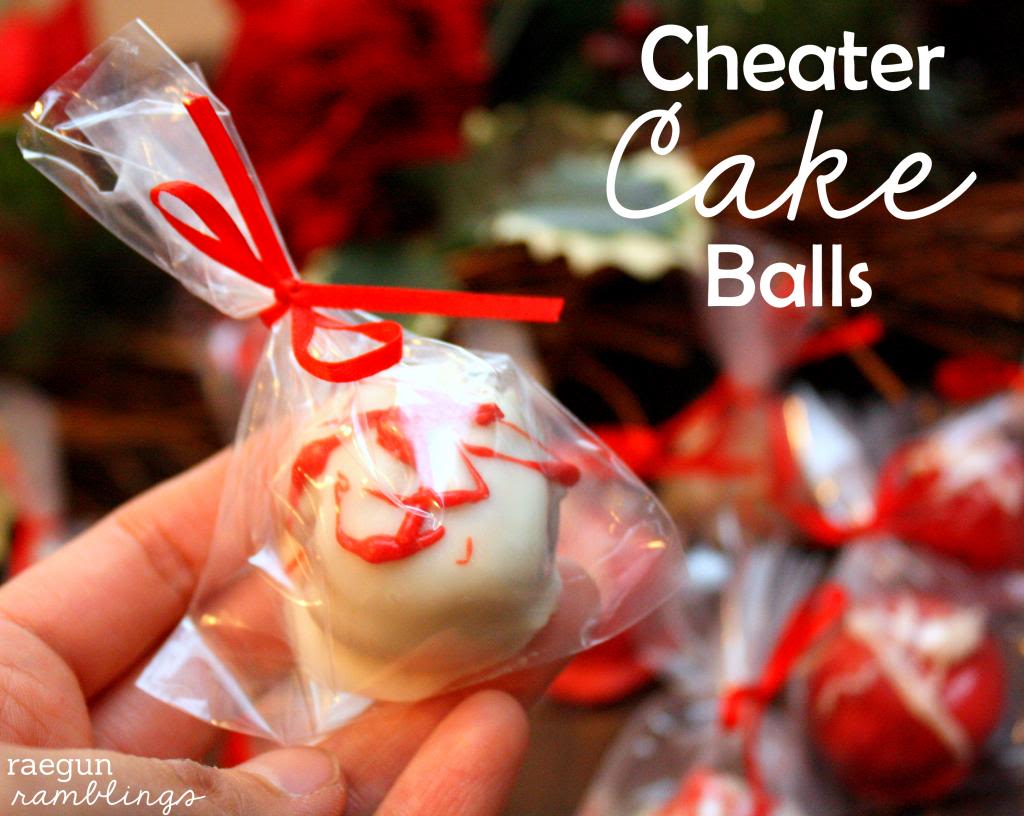 I don't know about you but I have oogled at everyone else's cake pops and cake bites but hadn't really tried it. So when I finally decided to give it go I wanted to make it easier on myself so skip some steps and low and behold it worked. Today I'm sharing my "Cheater Cake Bits" over at Making the World Cuter. See my tutorial here.
If you're are visiting from Making the World Cuter welcome! It's great to have you. I hope you stay and take a look around. You can see some of my most popular posts in the side bar to the right. My weekly link party is still open so if you are a blogger I would love you to share any posts you are proud of.
UPDATED: This was previously shared at Making the Wold Cuter on 12/16/2012.
Today I want to share with you my cheater method of making cake balls. All you need is a slice of cake (I bought mine for just a few bucks at the grocery store) and some candy melts. I like this method since it saves you the trouble of first making a cake but it also makes it so if you wanted you could make a bunch of different flavors with out having to make a thousand.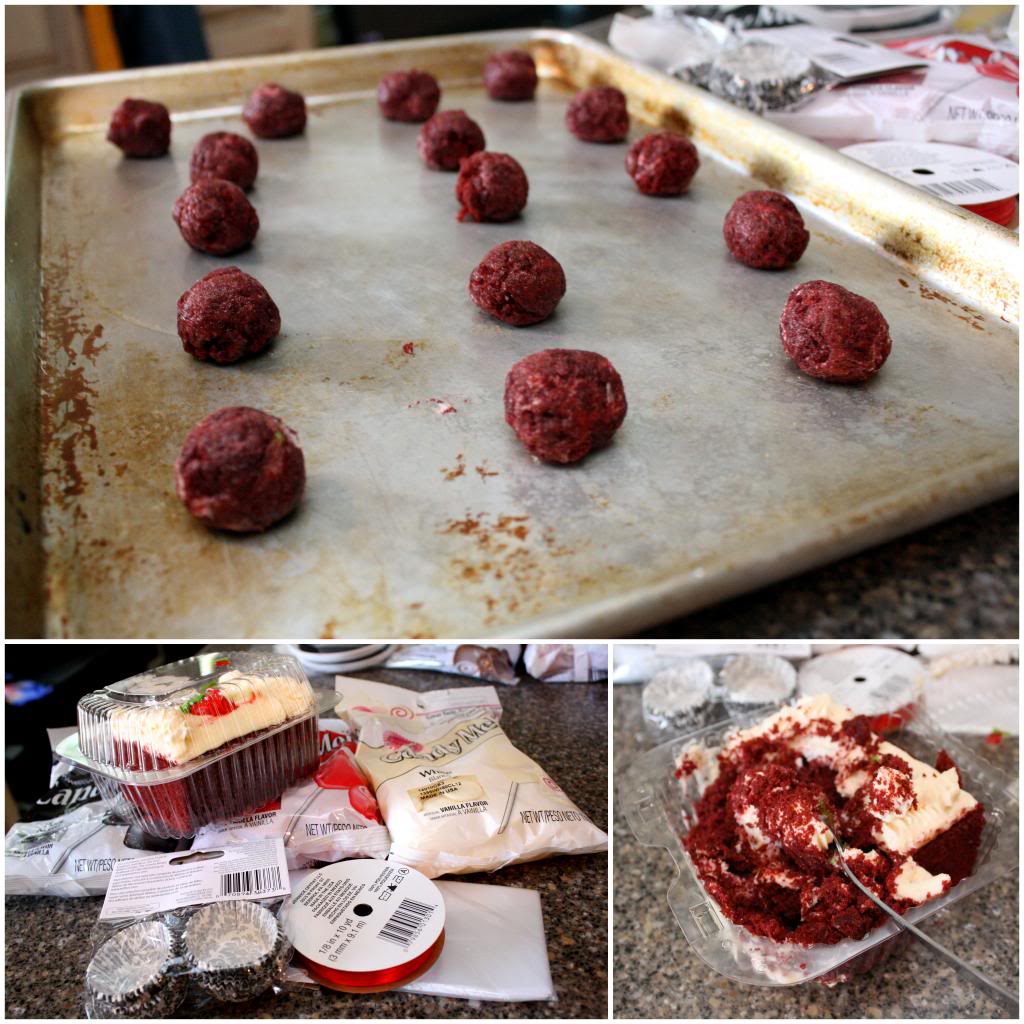 First mash up the cake so that the frosting and the cake is well incorporated. Then roll a spoonful of the mixture into ball shapes and freeze.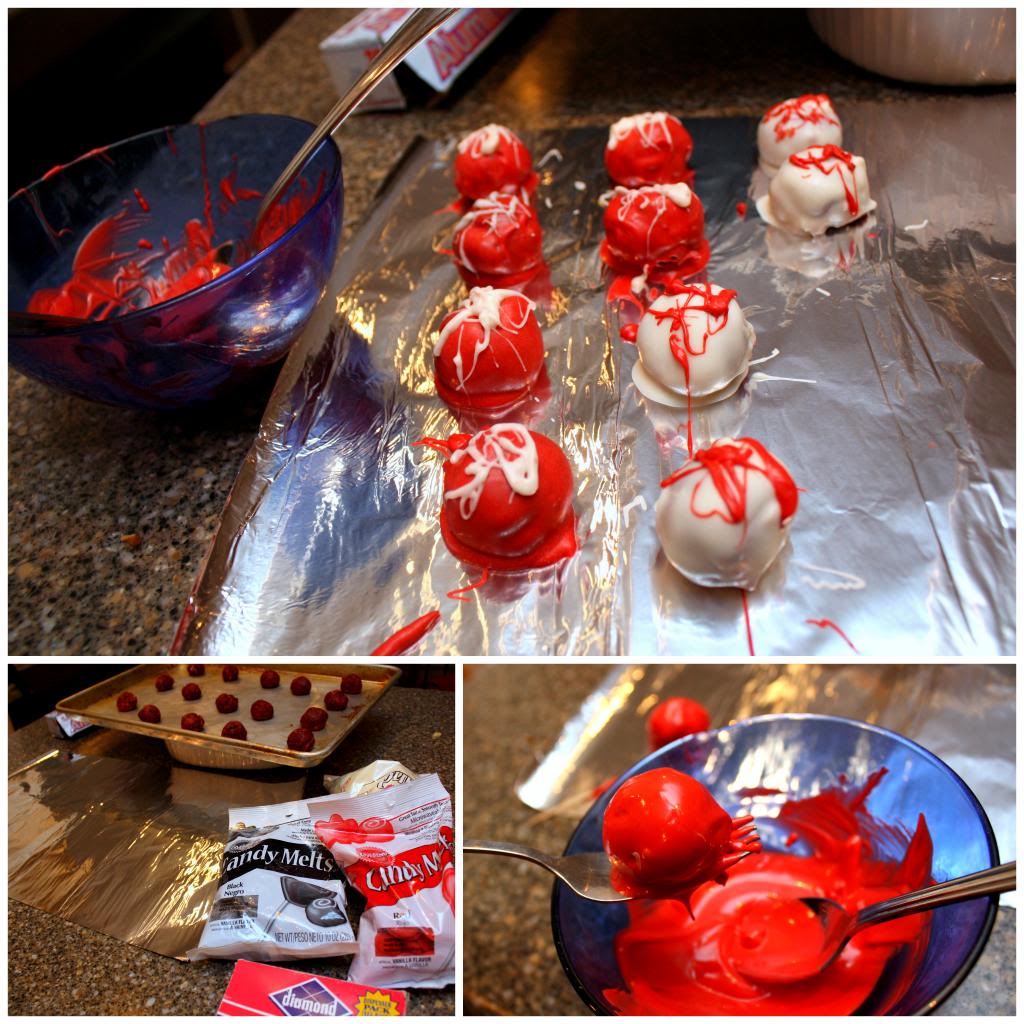 Next melt the candy melts I like to do 10-20 seconds increments in the microwave stirring each time. Then take the frozen balls of cake and dip. Try to work quickly and let set on wax paper. Top with more candy melts, sprinkles or what ever you like if desired.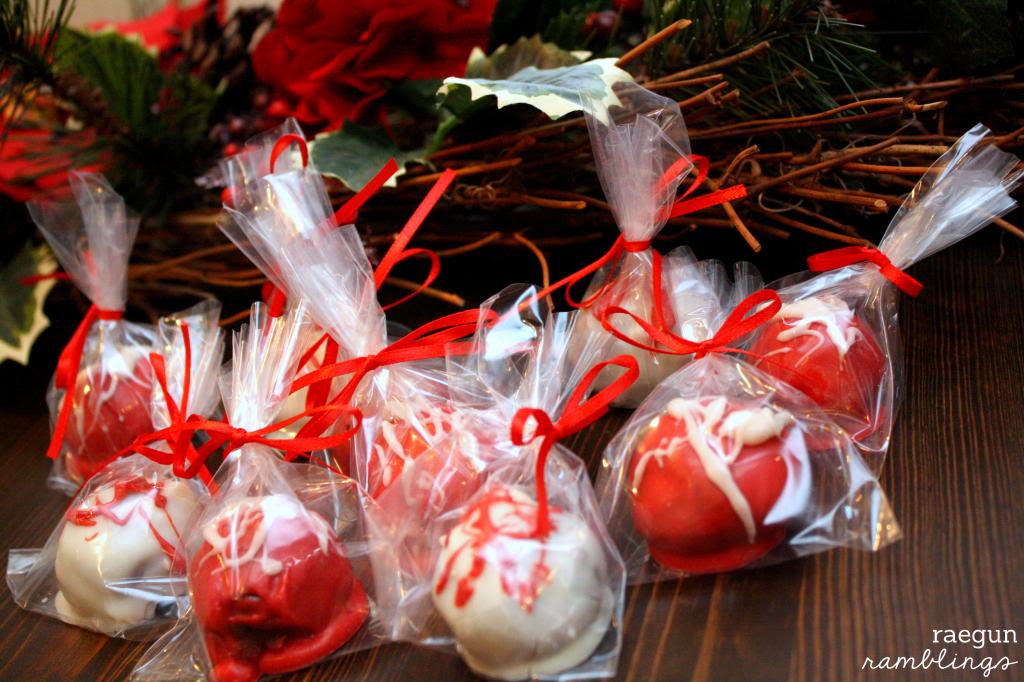 Easy right? One piece of cake (I think it was 1/4 of a sheet?) made 16 cake balls and they were really rich so most everyone just had 1 or 2. Perfect diet treat right?