It's a delicious burger but better! I've mentioned my Cowboy Burger in my What's For Dinner weekly menu posts but today I'm finally sharing how to make this yummy sandwich for yourself! #SpringIntoFlavor #CollectiveBias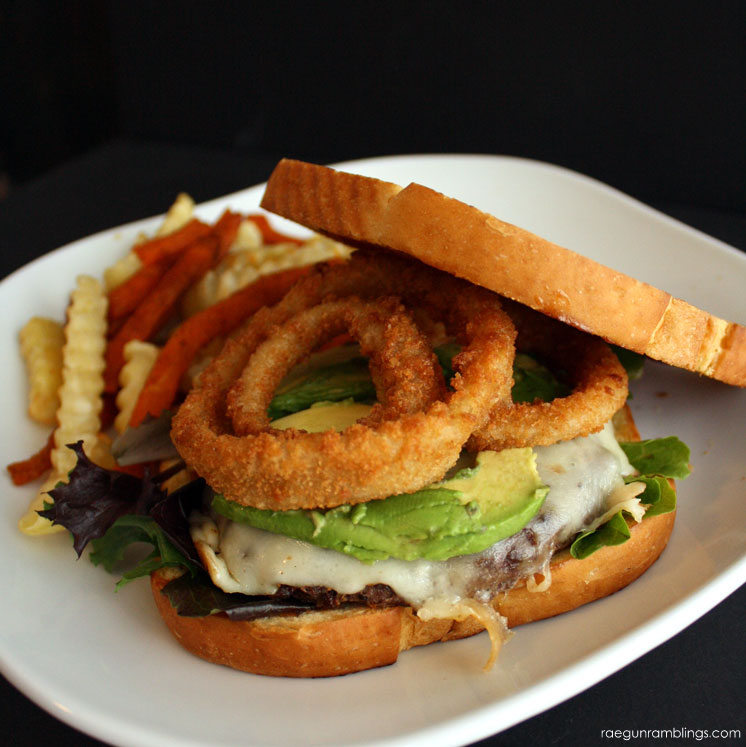 These are so quick they are perfect for a easy weeknight meal. You can even cook the burgers on the grill on the weekend. Just bake up some delicious sweet potato and regular potato fries to pair with the burgers and you're good to go with a yummy meal.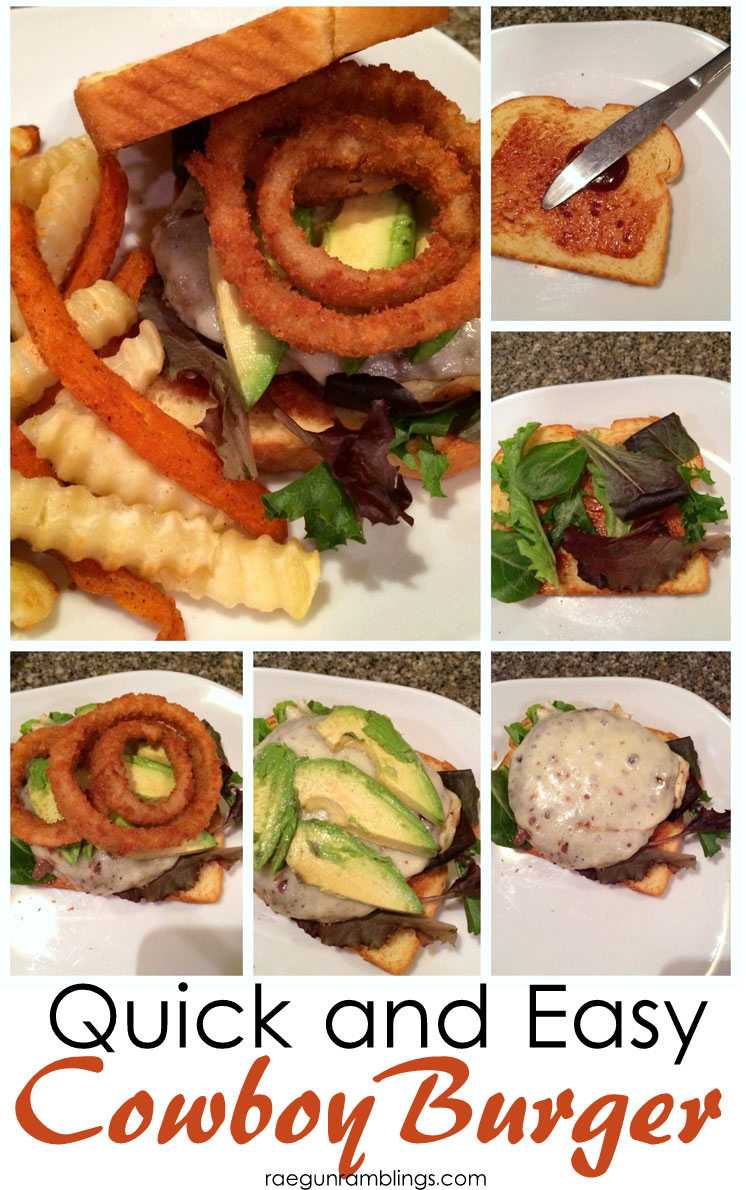 Ingredients
Hamburger Patties
Steak Seasoning
Cheese Slices
Onion Rings
Lettuce
BBQ Sauce
Sourdough Bread
Avocado
Directions
Bake onion rings (and fries if you're using those) according to the package directions.
While the onion rings and fries bake, toast the sourdough bread (unless you prefer soft bread you can skip this step).
Spread your favorite BBQ sauce onto one side of each slice of bread.
Cook your hamburger patties. I put frozen patties directly on a hot skillet, sprinkle with steak seasoning, and flip to cook both sides.
Place cheese on patties right after you flip them so they will melt while the meat finishes cooking (I like to use Havarti but whatever your family likes will work).
Add lettuce to your bread, then the patties with cheese, then slices of avocado, and finally the onion rings.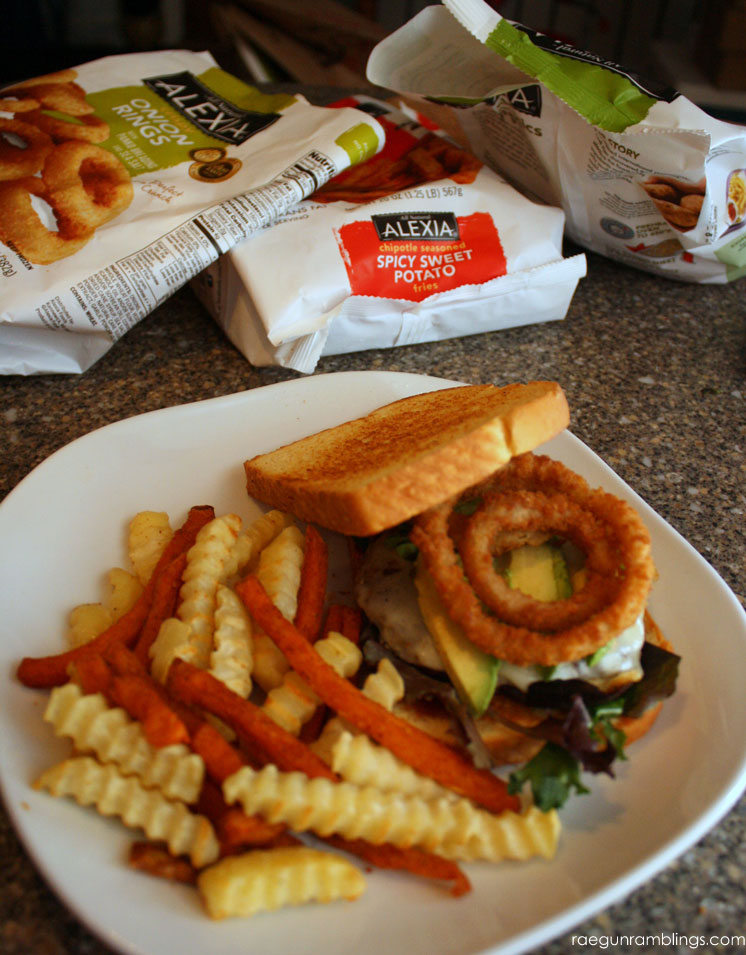 Serve the Cowboy burgers with a generous side of sweet potato fries and regular fries and you're good to go with an easy tasty meal full of all natural ingredients. I used Alexia Sweet Potato Fries with Sea Salt, Smart Classic Crinkle Cut Fries and on the burgers I used Alexia Crispy Onion Rings which I found at Walmart. They are nice to have on hand since they are high quality and so versatile and easy to use. I've seen people use the fries in breakfast hash, stuff the onion rings, and even more. Learn more about Alexia on their Facebook and Pinterest pages.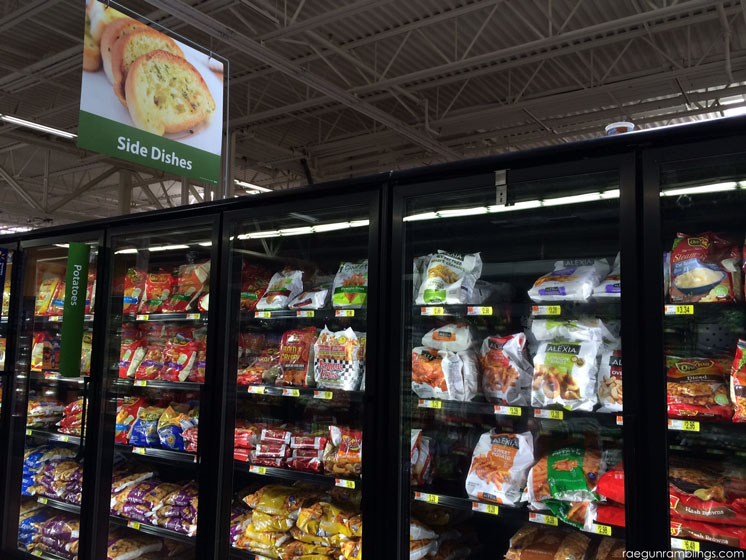 This burger is one of the meals that we have all the time. I hope you like it too! What are some of your favorite burger toppings?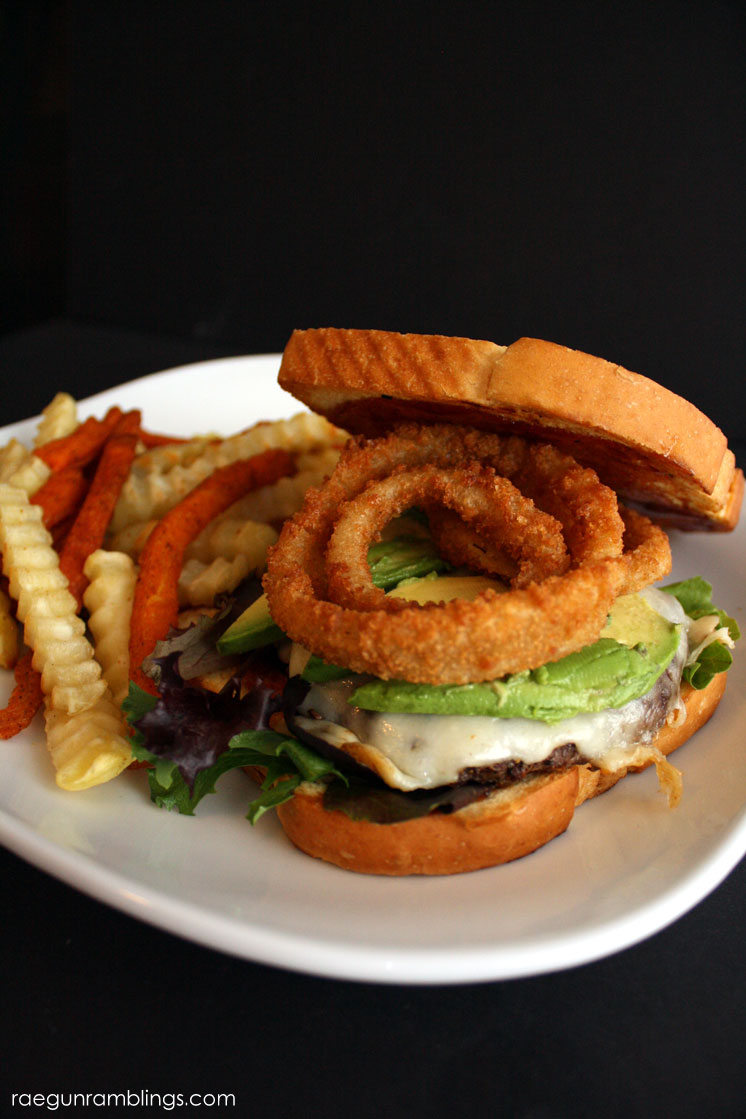 Let's connect! You can also find me hanging out here.