The best part of about movie night are the snacks am I right? Of course popcorn is an absolute must when having a movie night but sometimes you want something a little sweet to throw in there too. So today I'm sharing how to make some quick, easy, and tasty Movie Night Popcorn Pudding Cups. #SnackPackMixins #CollectiveBias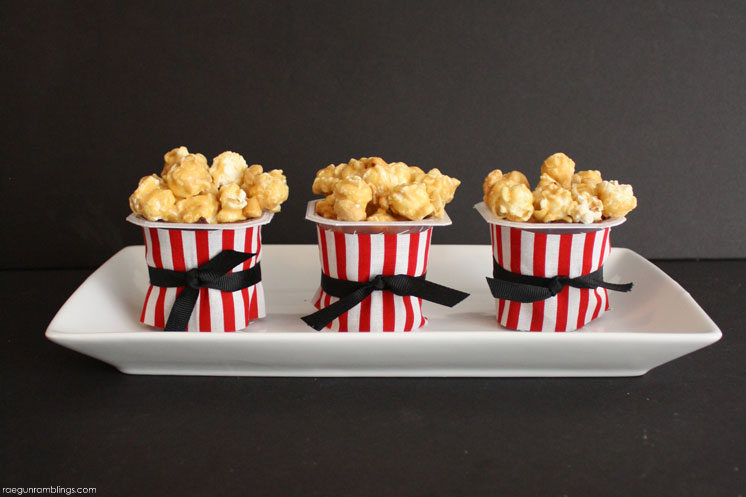 These are so cute that it makes me tempted to have a whole movie themed party. It could have fake tickets a little concessions stand oh yes that would be SO cute!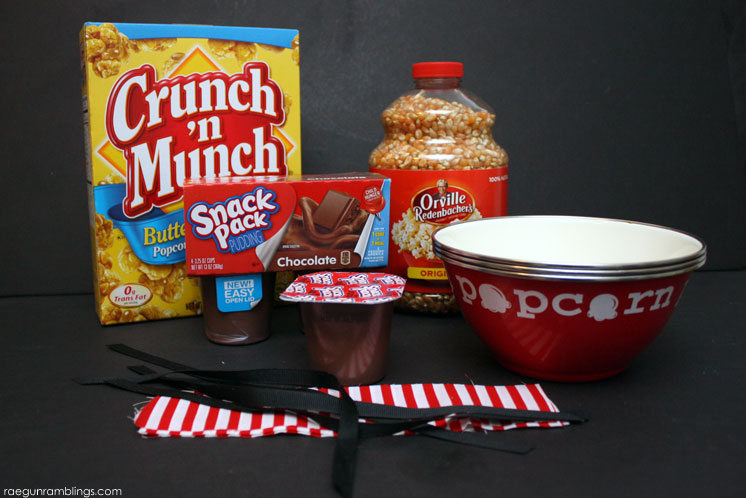 What You Need
Pudding Snack Packs (I used chocolate)
Crunch n' Munch Popcorn
Red and White Striped Fabric (or scrapbook paper)
Tape
Black Ribbon

What to Do
Cut the fabric/paper to 2X8 inches and the ribbon to 11 inches long.
While the pudding cup is still sealed wrap the fabric/paper around the pudding cup. Take the back in place.
Tie a the ribbon into a bow around the pudding cup.
Remove the easy to open lid off of the yummy pudding and top with a pile of Crunch n' Munch Popcorn (I used the Toffee flavor).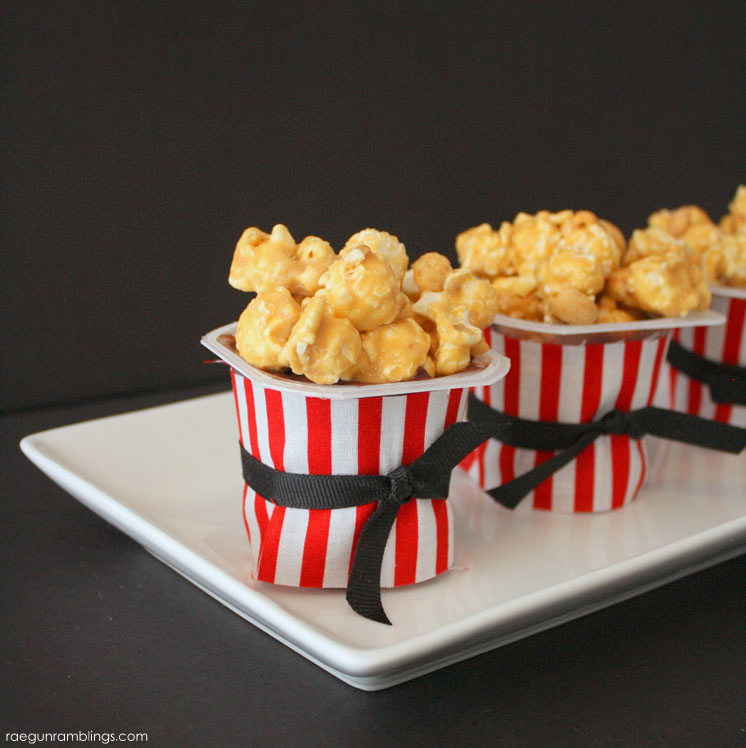 So quick and easy. I love how the little snack pack cups look like little popcorn containers! Now all you have to do is pop up some Orville popcorn and find a great movie to watch.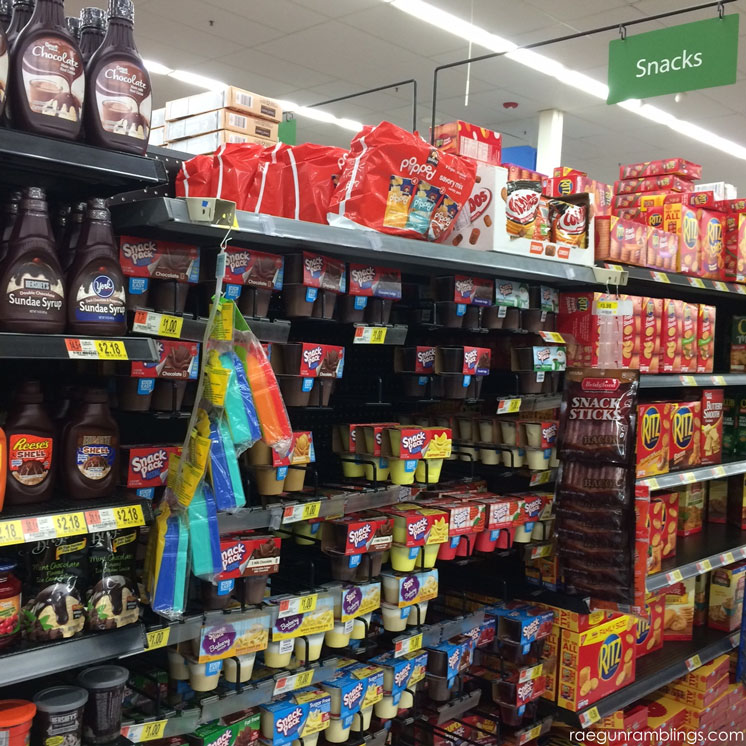 I found all the supplies, pudding, popcorn, and even the fabric and ribbon at Walmart. All I had to do was grab a redbox movie on the way out and I was good to go for a quick, cute, and delicious movie night!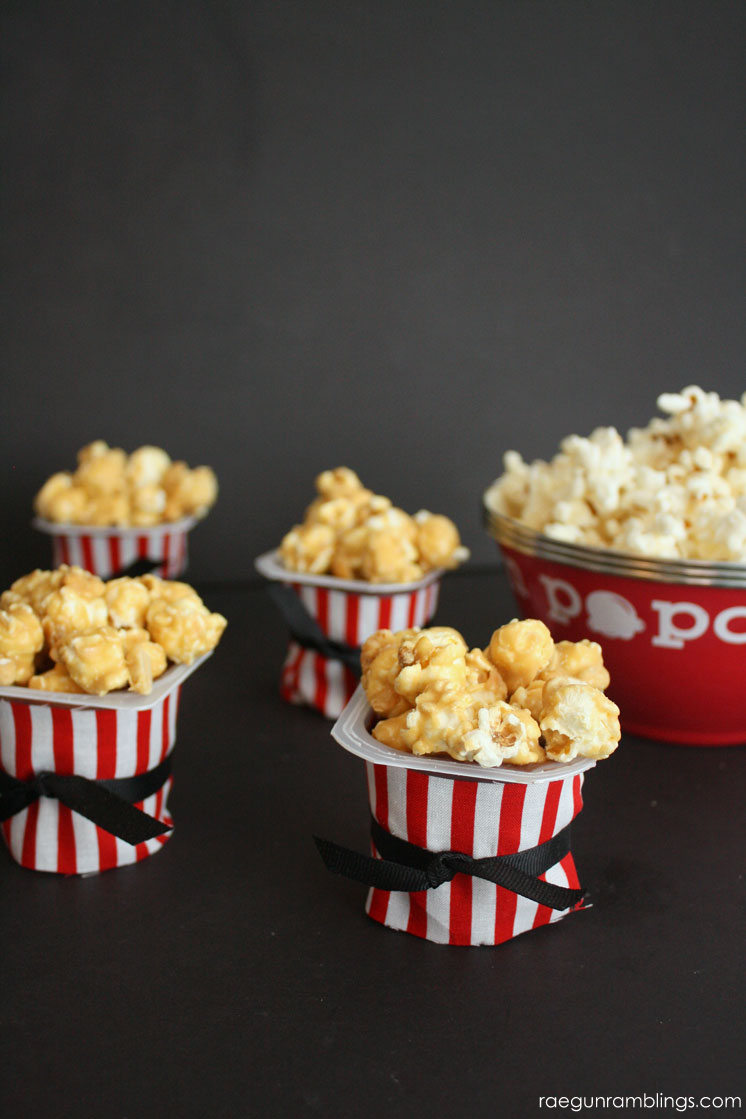 Let's connect! You can also find me hanging out here.