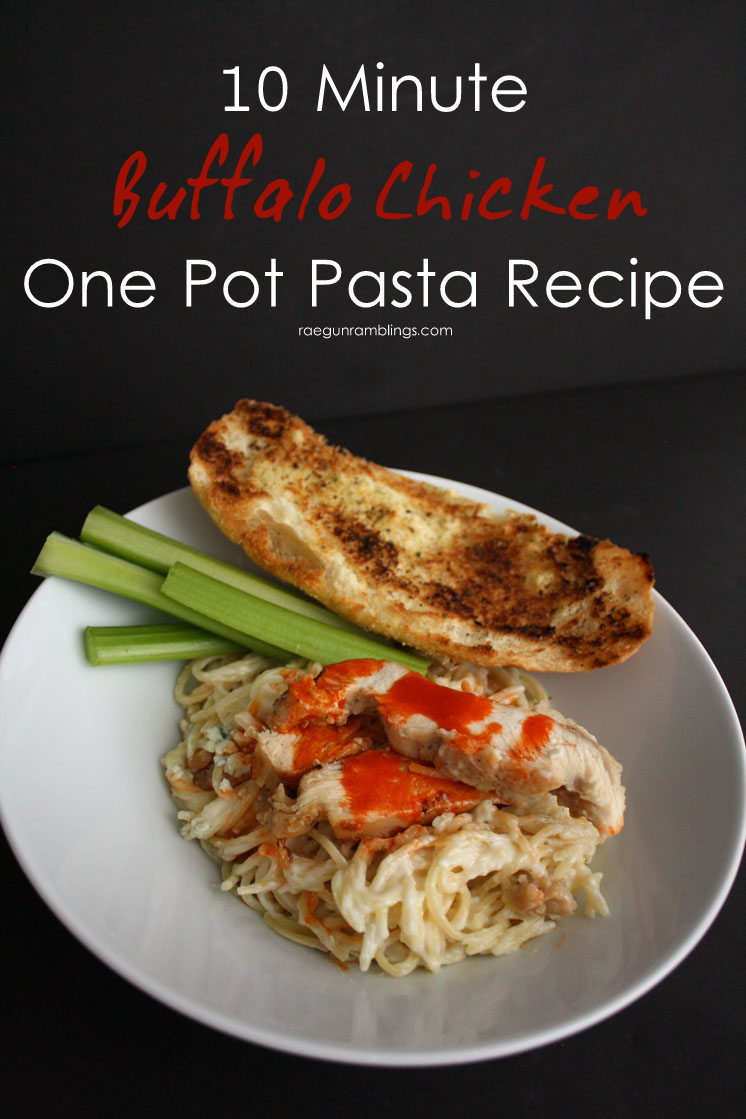 This time of year I am SO crunched for time that even my normal speedy 30 minute meals seem to eat away time that I just don't have. With my busy season I'm sad to report that I've been picking up food and eating out way too much. I just get so busy that really only super easy meals are the only kinds that will have a chance of being made. So I'm super excited to share this 10 Minute One Pot Buffalo Chicken Pasta Recipe. #EverydayEffortless #CollectiveBias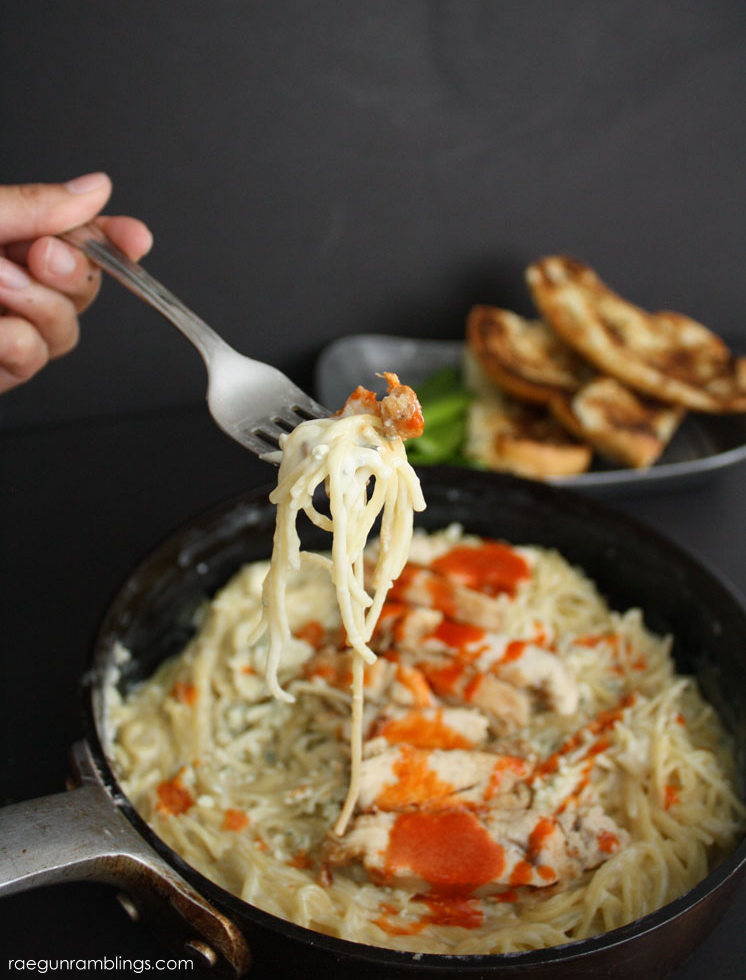 For me it's not so much how long the food takes to make, although that does play a part. But in addition to the making of the food there is the cleaning of the dishes. And anyone that knows me knows that I HATE DOING DISHES.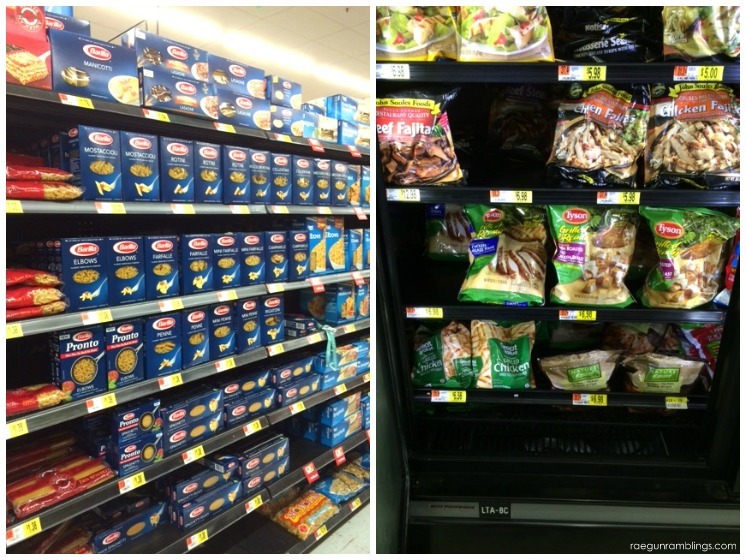 Honestly I'm not sure why I've never tired to convert my recipes into one pot creations before. I just recently discovered Barilla Pronto pasta which is magical no drain stuff. You just throw it in a pan with water and in 10 minutes it's ready to go.  No waiting for water to boil and draining and all of that. And it tastes just like traditional pasta, told you magical. I combined that with the full cooked 98% fat free Tyson Grilled and Ready chicken breast strips and that made it so this dish came together in just about 10 minutes.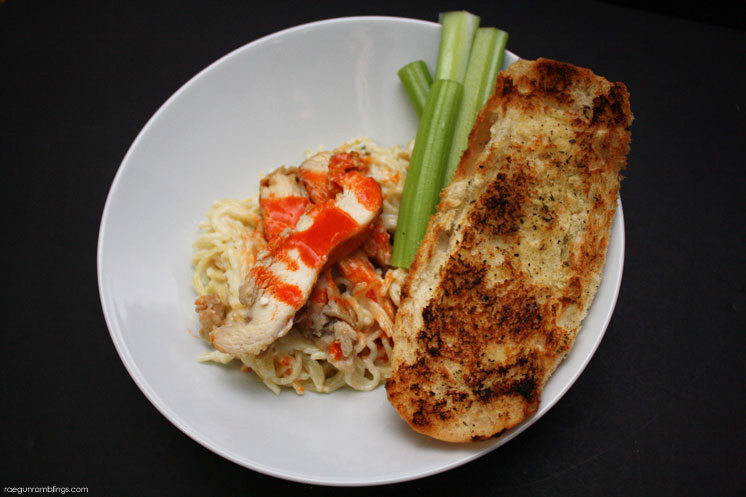 Even with all my costume sewing this time of year I can certainly manage 10 minutes and clean one pot. I feel like I had an epiphany while I was making this dinner. How on earth had I never tired these time saving products? Really if you know me in the real world or have just been around for a while you know I just crazy busy this time of year with all my costume orders.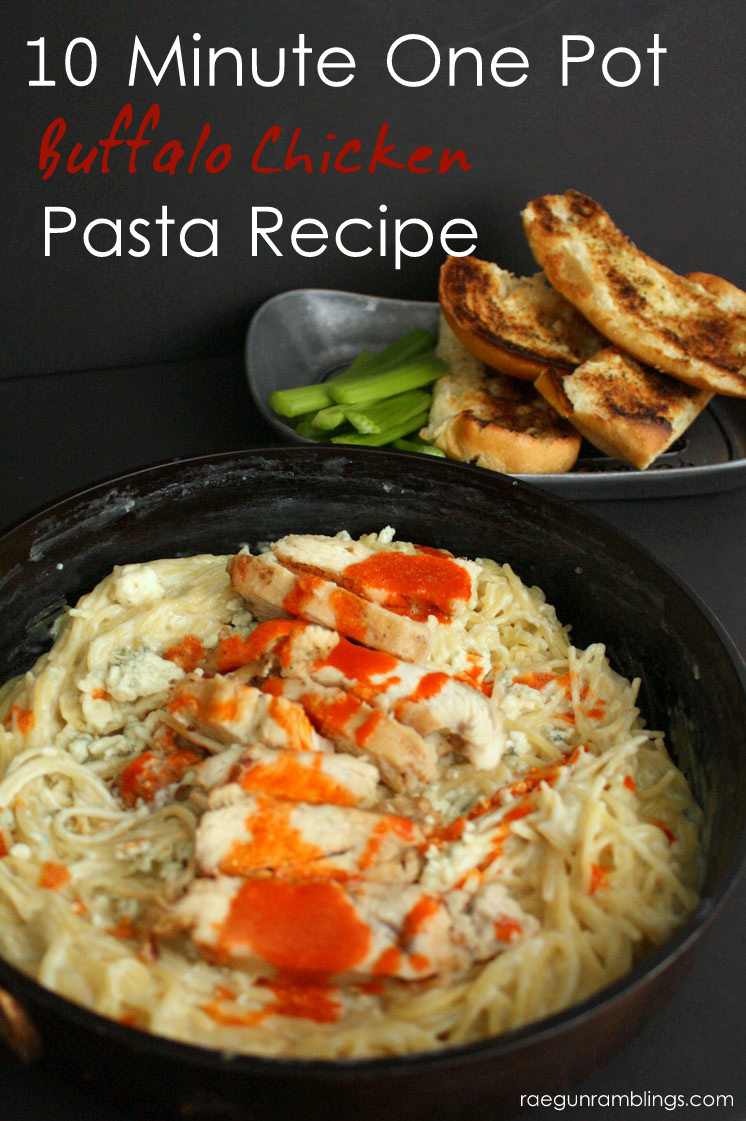 Most years our dinners fall by the wayside and we eat fast junk or out which isn't fast and adds up. Any ways I know I'm not the only one that has busy times so I thought I'd share since I can already tell this is going to be a lifesaver for me.
Buffalo Chicken Pasta Recipe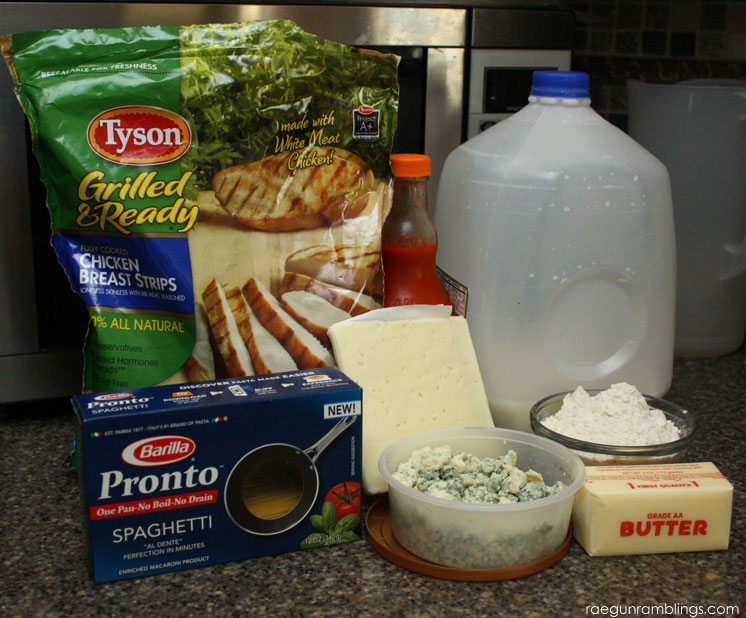 6 oz Barilla Pronto Pasta (I used spaghetti but any kind will work)
2 C Water
1-1 1/2 C Milk
2 TBS Butter
2 TBS Flour
2 oz Cheese (I like Havarti but any neutral cheese works)
1/4-1/2 C Blue Cheese crumbles
1/4 tsp Onion Powder
Salt and Pepper to Taste
Tyson Grilled and Ready Chicken Strips
Buffalo Sauce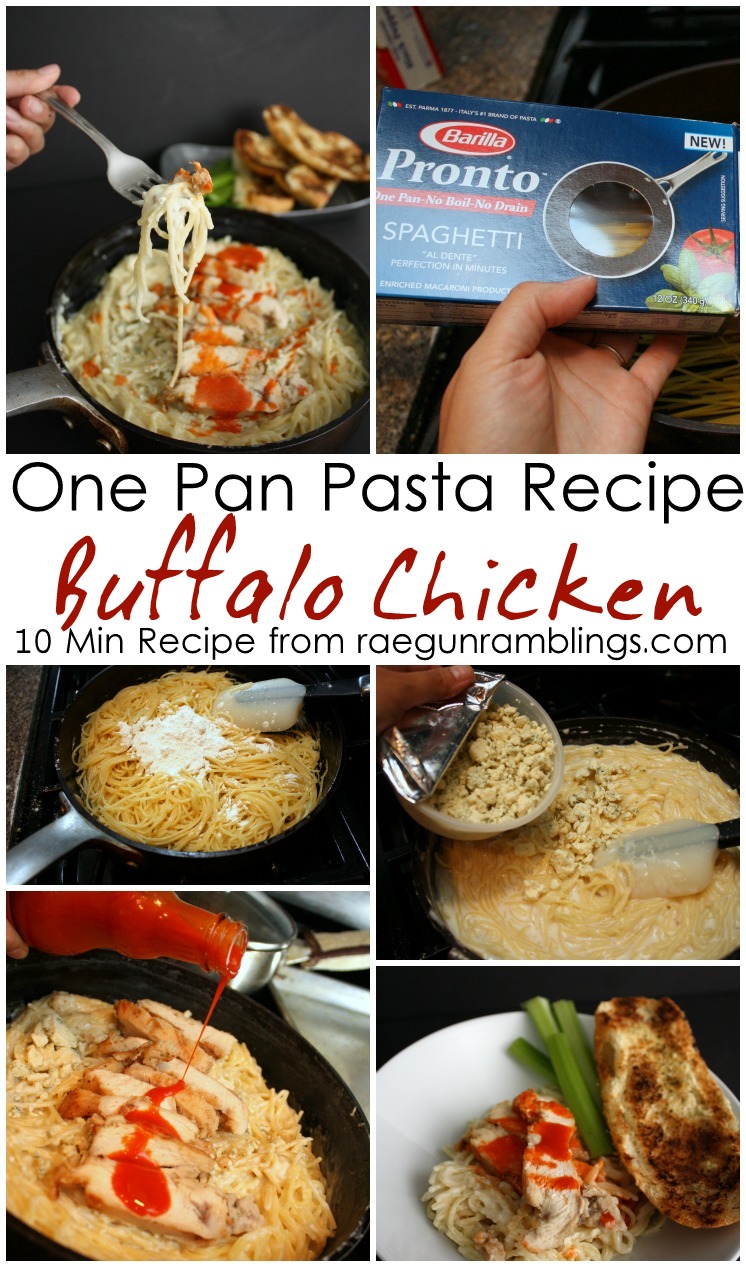 Start by adding the pasta and water to a cold pan.
Turn on heat and boil for about 10 minutes. When most of the water is absorbed add in the butter and flour and stir.
Then gradually add in the milk and cheeses to form the sauce.
Season with onion powder and salt and pepper.
If the chicken is still frozen thaw/heat in microwave while pasta is cooking.
Place on top of the pasta and drizzle with buffalo sauce to your family's preferences.
Serve with some celery and garlic bread for a complete meal.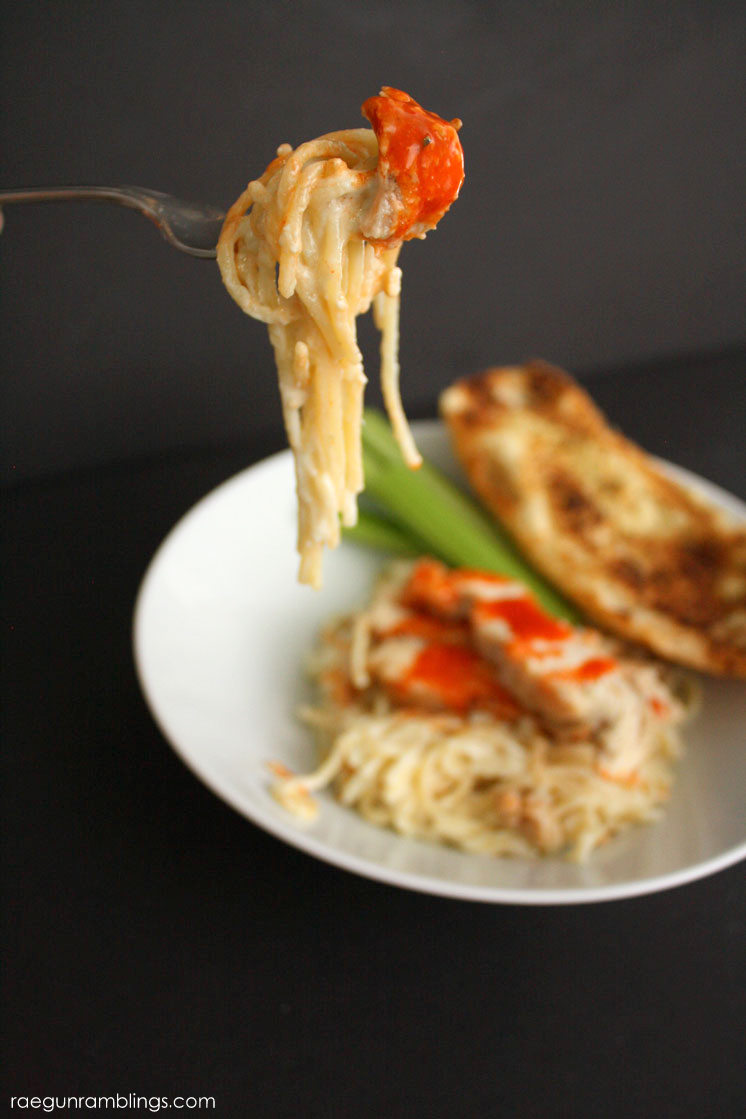 Super easy right? I am so excited about how fast this recipe came together I can't wait to make more of my family's favorites in to quick prep one pot meals. Seriously I see lots more one pot 10 minute meals in my future. Check this page out for more effortless meal ideas.

Let's connect! You can also find me hanging out here.