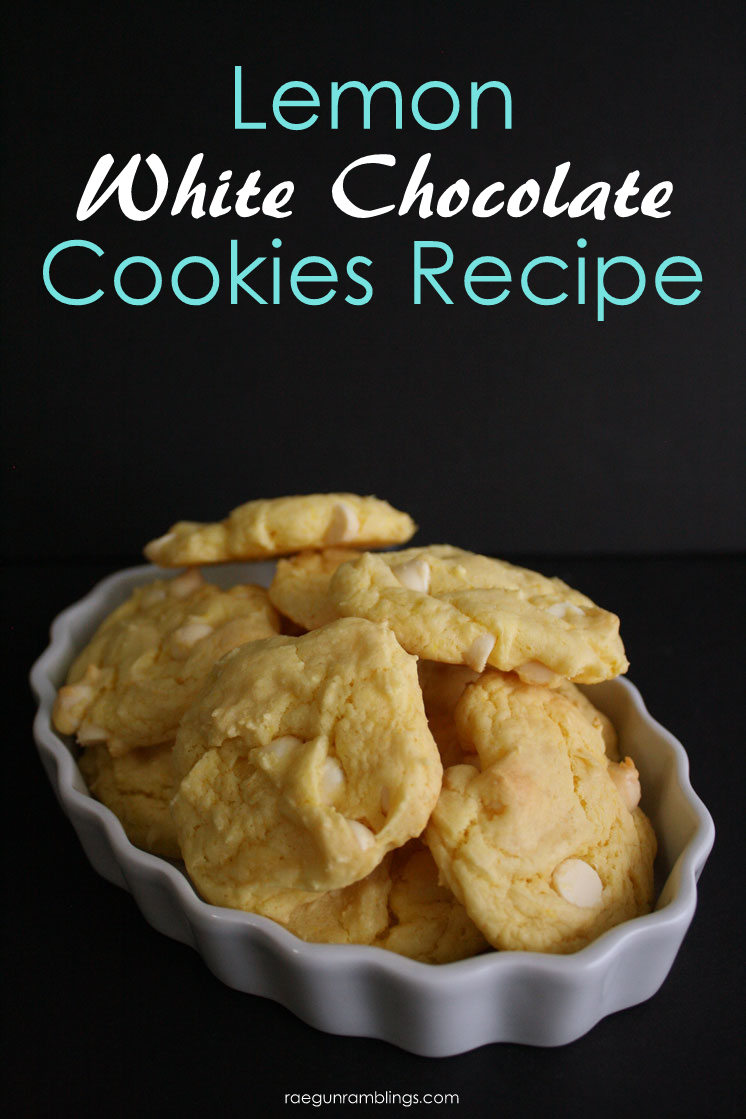 My friend gave me the easiest recipe this week and it was so tasty I had to share! This lemon white chocolate cookies recipe is definitely a keeper. I'm heading to Jen from Tater Tots and Jello's annual Cookie Exchange in the morning and when I mentioned to my friend I didn't know what cookies to make she told me about these amazingly easy and yummy morsels she had recently cooked up.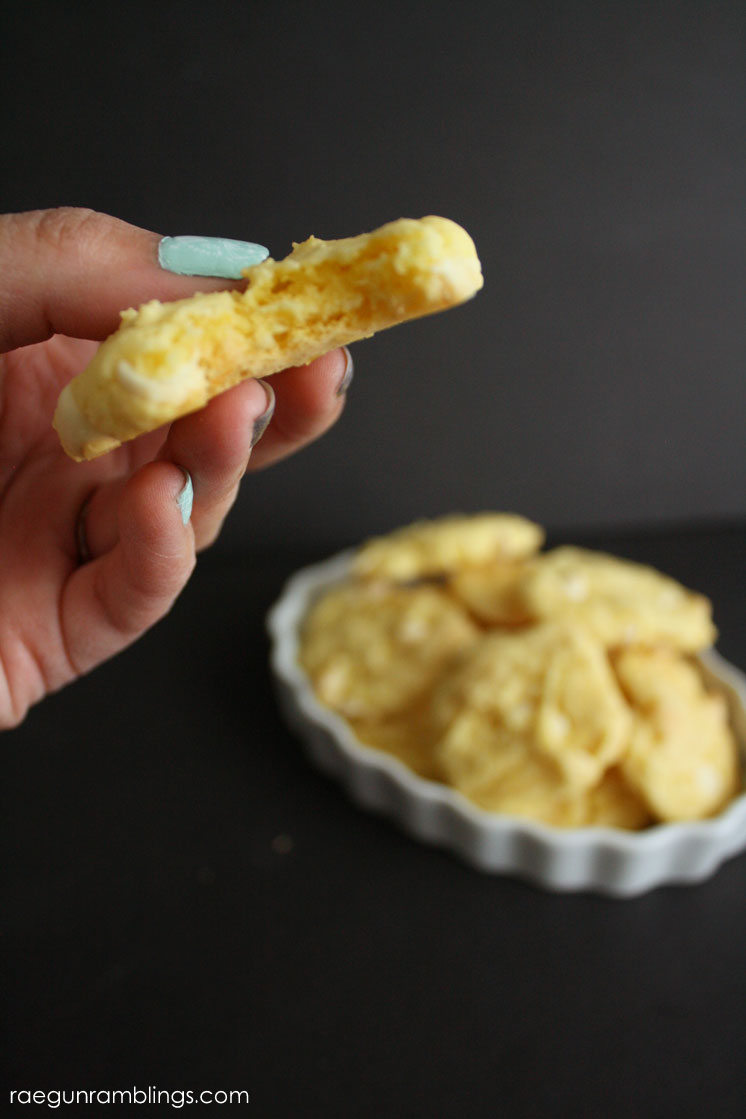 ANd they really were super yummy and easy. So I will pass them on to you.

Ingredients
Lemon Cake Mix (I used Dunkin Heinz and Betty Crocker and I preferred the DH but BC puffed up more and tasted almost the same)
2 Eggs
1/3 C oil
1 C White Chocolate Chips
Mix everything together except for the chocolate chips. Once everything is well combined stir in the chocolate chips. Drop into 1 inch balls and cook at 350F for 8-10 minutes.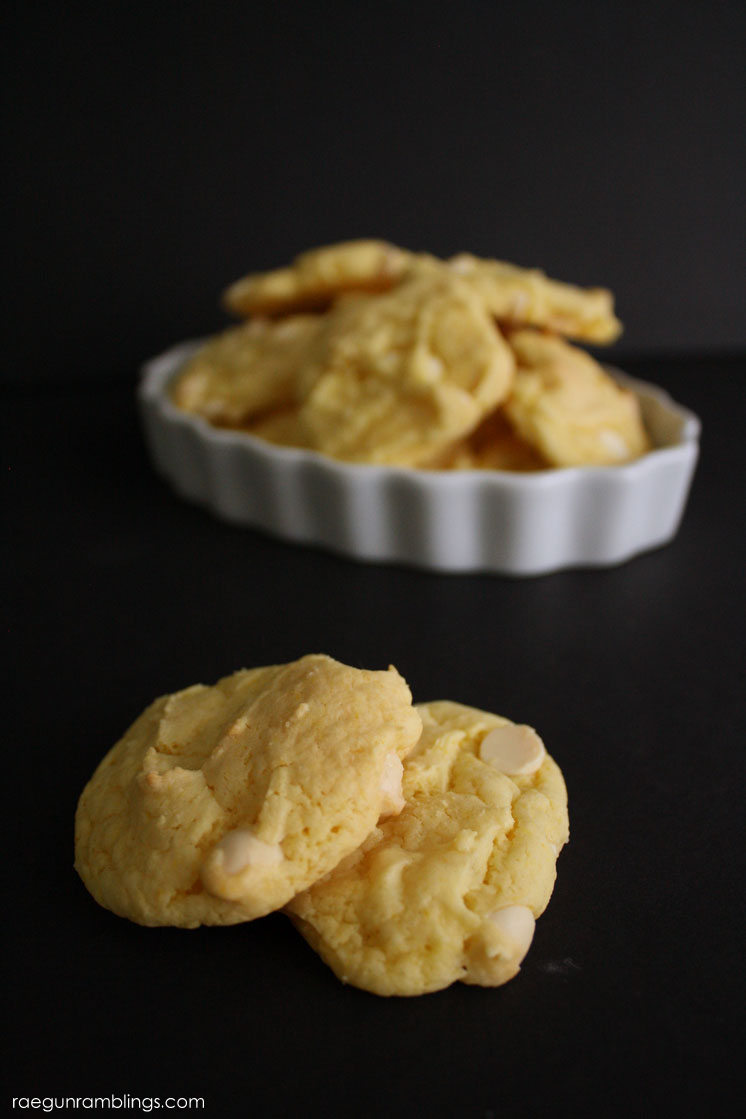 So quick and easy. And I highly recommend cooking these on parchment paper. The few that didn't make it on the parchment browned up much faster underneath and I liked the softer finish of the ones on the parchment paper.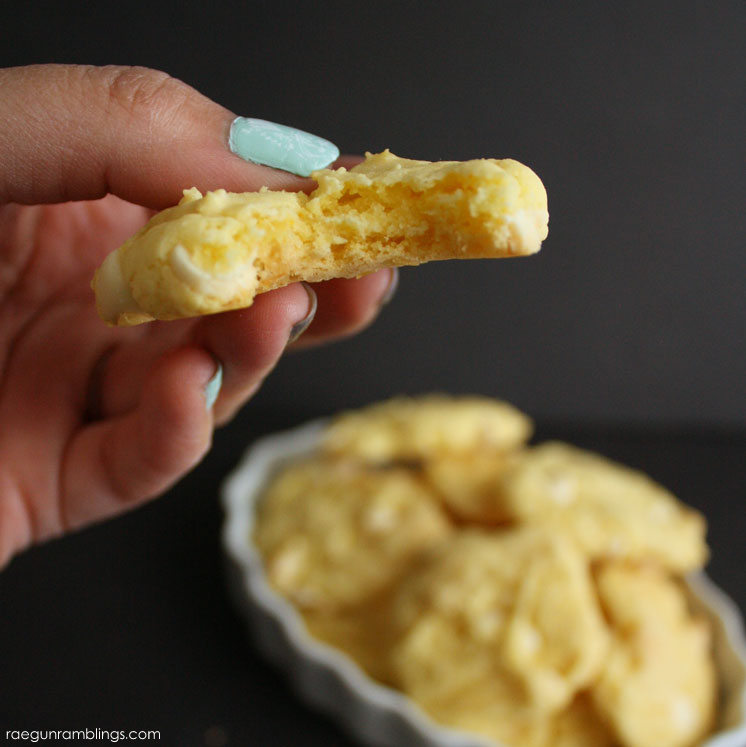 Hope you like them as much as we did!
Let's connect! You can also find me hanging out here.