I love a good comfy but still play-in-able skirt. This easy knit skirt tutorial is perfect for cranking out tons of easy to wear skirts the kiddos with love.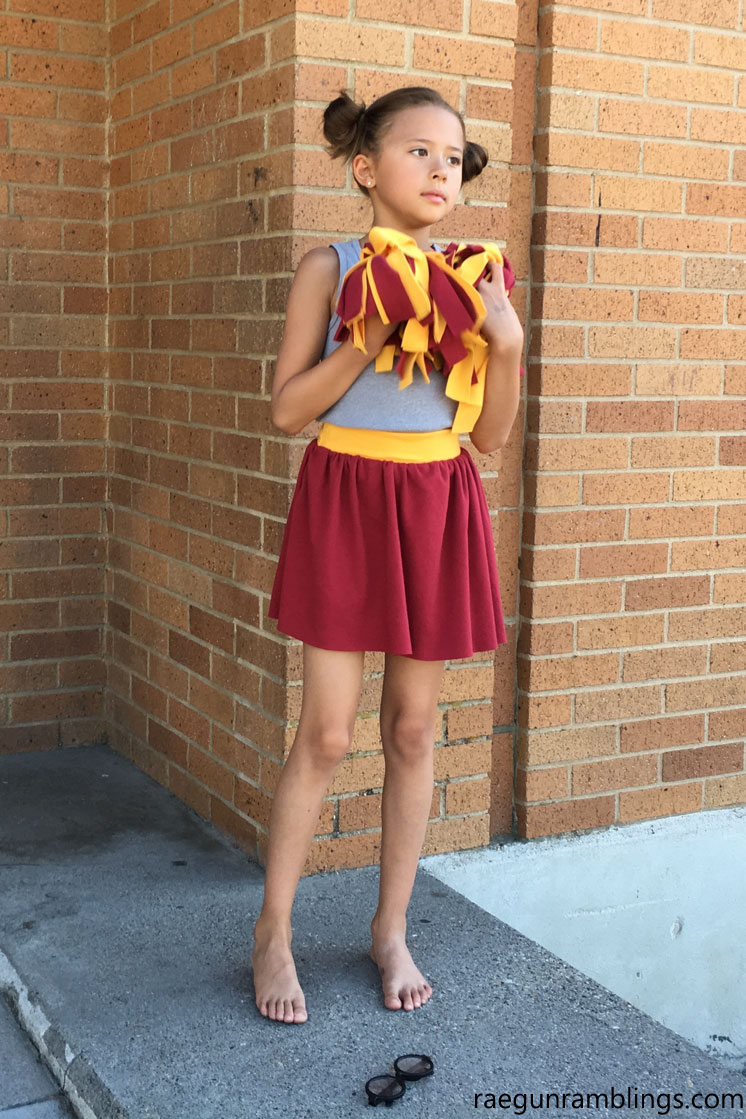 I did a kid size one for my niece but I love how it turned out so I'm thinking of making an adult version. You could easily make this for any size person including adults and babies with just a few measurement changes.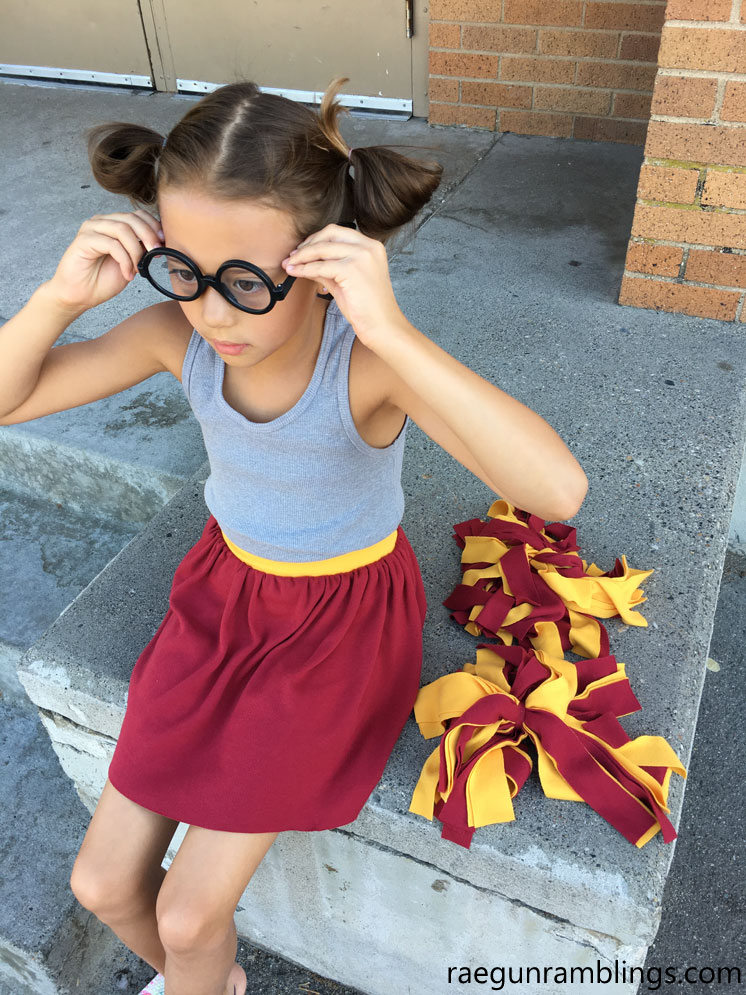 Today I'm sharing this obviously as a part of my
Happy Harry Potter series
. Gryffindor PRIDE!!! But also in conjunction with the girls from
Simple Simon and Co
and their
Skirting the Issue series
. I've participated in this for a few years and it's such a great cause. The basic idea is to sew and donate skirts to girls in foster care so they can have something new to wear when the school year starts. It's such a cool thing and since skirts are SO easy to make it's very very easy to get involved. Here are a
ton easy skirt tutorials
! This year I'm going to have my nieces sew a few to send over! You can read more about the program and how to get involved
here
. Now let me show you have quick and easy it is to make this little knit skirt. Measurements You Need
Elastic Waist Measurement: unstretched, for this almost 8 year old (she wears size 7/8) I used 22 inches and when sewn it ends up being about 21 inches around when not stretched.
Skirt Length Measurement: we wanted a fun cheerleader skirt feel so it's a little on the short size but this skirt I cut the fabric 12 inches the full 60" length of the fabric (if your fabric is only 54" that should work fine too if you're making it an adult size you might want to add some width but maybe not just wrap it around yourself and see if you like the fullness). You will lose about 1/2 inch in length sewing. I left the bottom edge unsewn but if you want to hem it add in some extra length for that. This is my favorite way to hem knits if you're curious about that.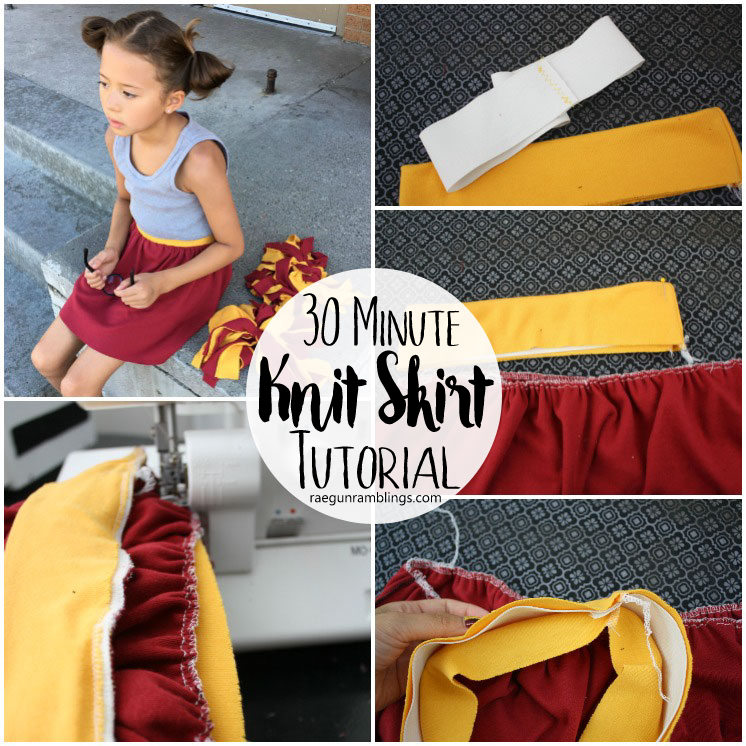 What You Need
2 inch elastic (I cut 22" x 2")
Knit Skirt Fabric (I cut 12" tall by 60" wide)
Knit Band Fabric 4.5" by the length of your elastic (I cut 4.5" X 22") You can skip the band fabric but I think it gives it a more clean look.
What to Do
Sew or serge the short ends of your main fabric right sides together to form a tube.
Do the same for the band fabric.
Overlap the elastic and sew down using a zig zag stitch to form a tube.
Gather the top edge of the main fabric tube. I found this cheater serger gathering trick works great for this.
Fold the band fabric around the elastic so it's like a sandwich tube.
Line up the raw edges of the band (so 3 layers fabric elastic fabric) with the right side of the gathered edge of the skirt and make sure the fabric is gathered but not all the way flush with the elastic you want it 4-6 inches wider than the elastic (or really a little bit wider than the wearer's hips).
Serge the band to the skirt stretching the elastic as you go. It's a bit awkward especially on a kids item since the 2 inch elastic tends to be tight but just go slow and stop and readjust as needed.
And you are done!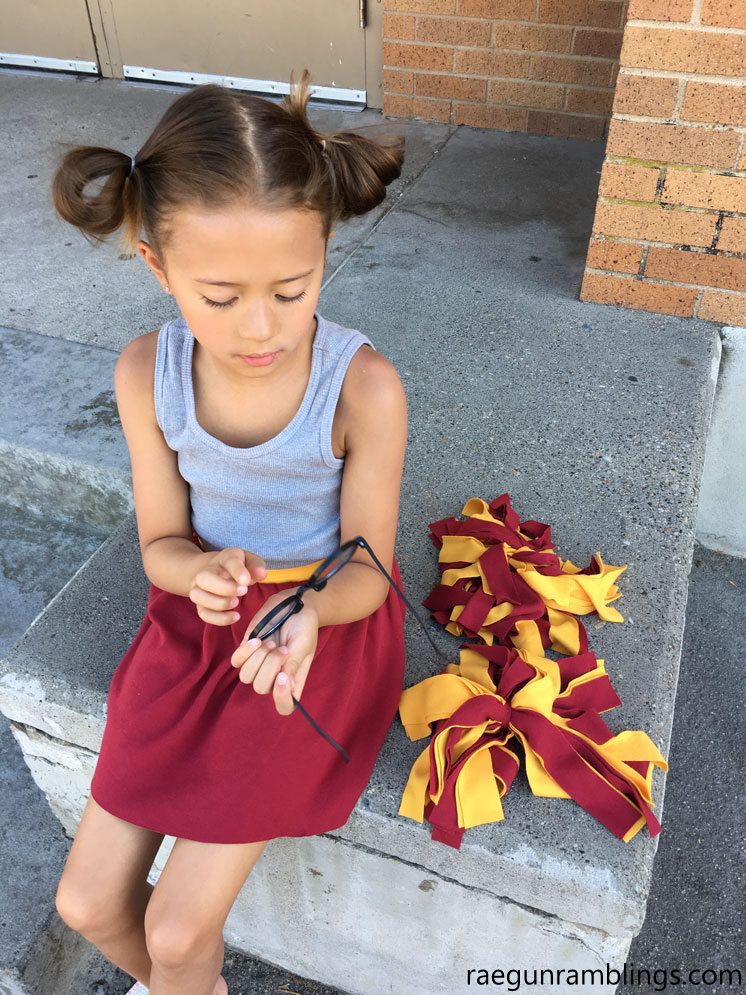 So cute right? And L loves it! She was begging to take it home after we took pictures but I wanted to make sure the pictures turned out. I'm sure I'll be making her more in the near future!

And before you go don't forget about the HUGE giveaways!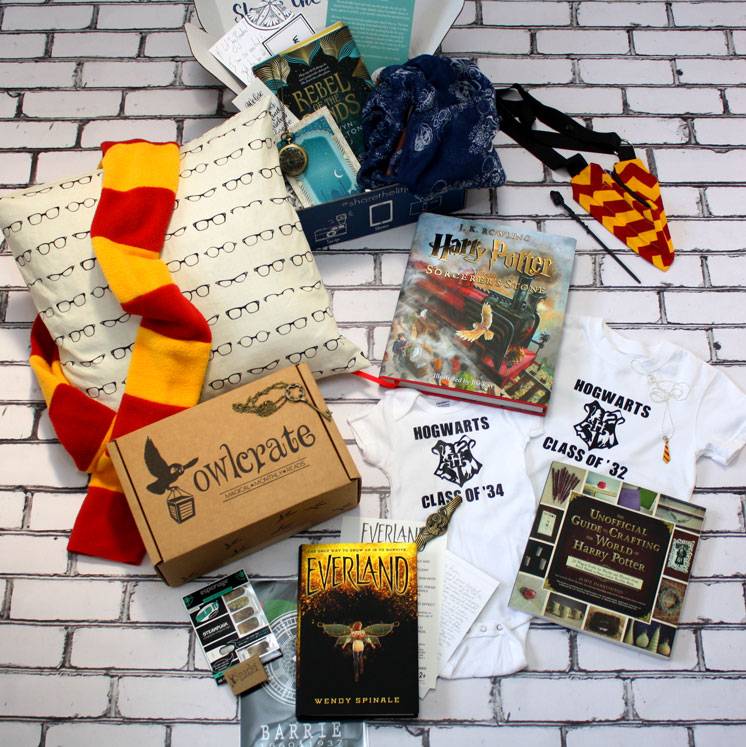 Prize Pack #1
See
more about each prize and sponsor
at this giveaway post and be sure to enter the other equally awesome prize pack while you're there! Winner
must have a US address or be willing to pay for international shipping.
a Rafflecopter giveaway

Prize Pack #2
See
more about each prize
and sponsor at this giveaway post and be sure to enter the other equally awesome prize pack while you're there! Winner
must have a US address or be willing to pay for international shipping.
a Rafflecopter giveaway
You also might like: