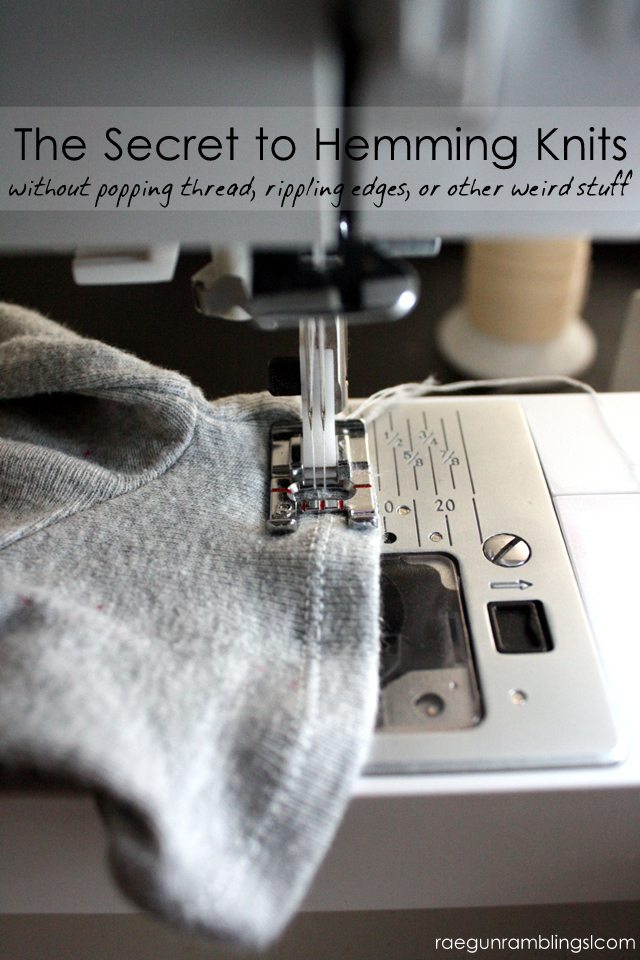 I love sewing with knit first because they are so comfy to wear but also because the fit is so flexible. Flexible fit means I don't have to worry about fluctuating body size (you know post having baby and just liking fried food as I do). You don't have to hem knits since they won't fray on you but it does really add a nice finished quality. Until recently I almost never hemmed my knits and if I did I would just throw it through the serger on the rolled hem setting. But once I learned this method for how to hem knits I've been hemming to my hearts content.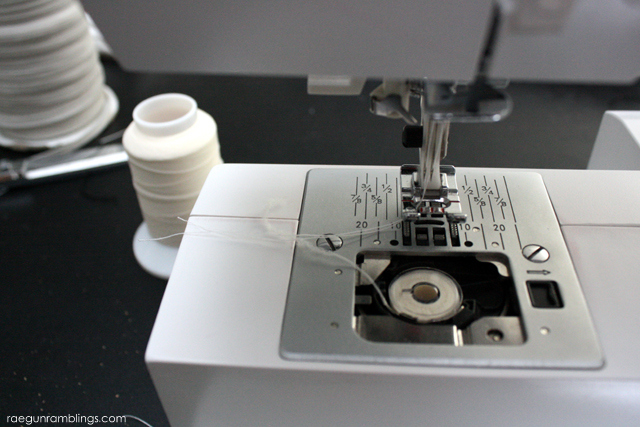 If you've ever tried to hem stretchy fabric you might have experienced either stretched out stitches, wavy edges o    r a hemline that doesn't stretch with the fabric. But you don't have to put up with those issues. Let me introduce you to my friend wooly nylon. It's a type of thread that has stretch in it and my secret for making store quality double needle hems.

What You Need
What to Do
Fill the bobbin thread with wooly nylon.  I wind it on the machine but I don't putt it through the tension when I am winding. I usually don't have to fiddle with it since I have it on a cone thread holder but if it acts weird I just kinda hold my hand under the thread to raise it while it's spinning. This is how I wind elastic thread for shirring too!
Use a twin needle to sew using regular (not wooly nylon) thread.
Marvel at your beautiful double row of stitching that magically has a little give making it the perfect knit hem without popping stitches or leaving you with a rippled effect.
So easy right? I hope you'll give it a try. Seriously I felt like I was given magic after I tried it the first time and I've been hemming knits like this ever since!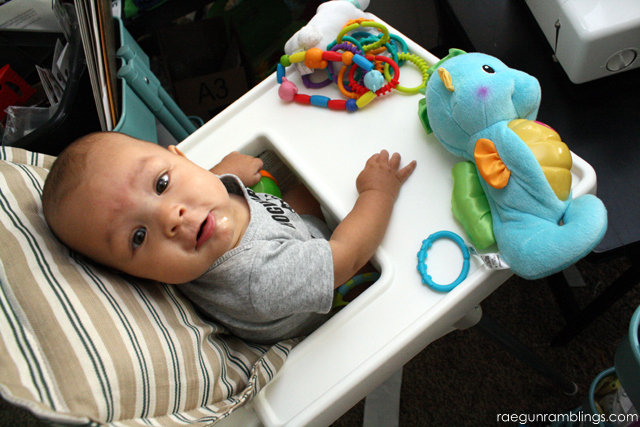 Here's Teddy modeling the gray long sleeve shirt that I made into short sleeves since it got too hot and he still fit into the gray shirt. And of course I had to Harry Potterize the shirt. Have you seen my cute Future Hogwarts Student Shirt Tutorial?
Let's connect! You can also find me hanging out here.