I have wanted to make a wand holder for a long time not but totally put it off. So I'm SUPER excited to share this tutorial today because I adore how it came out!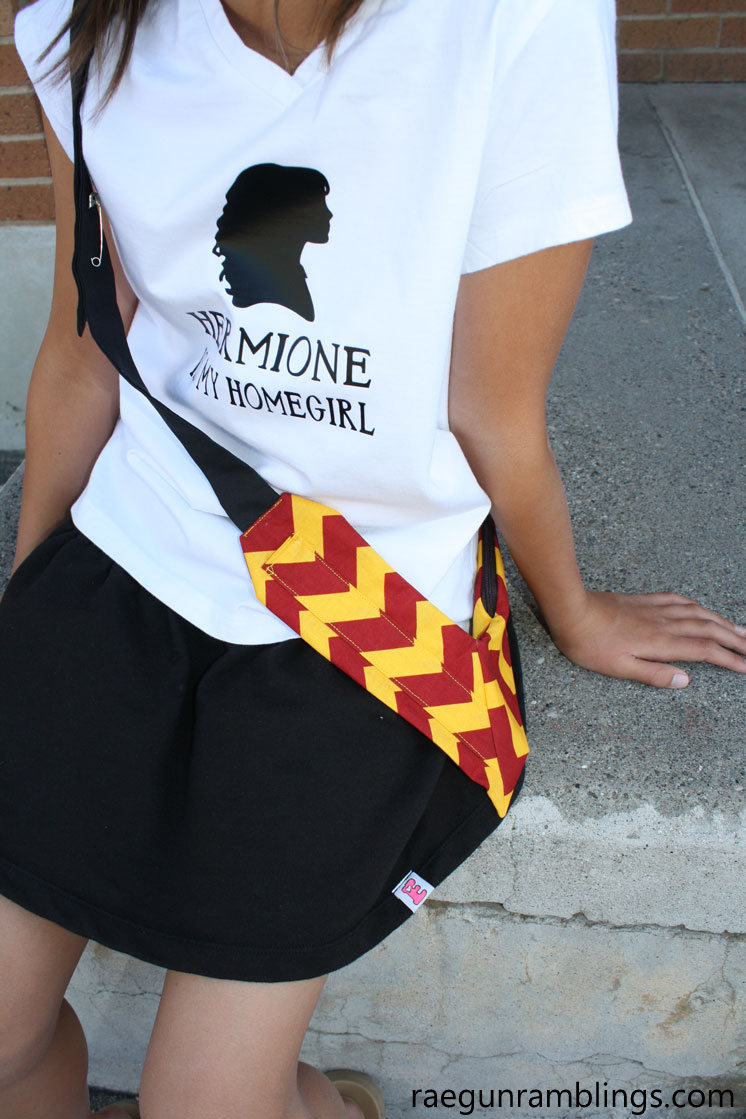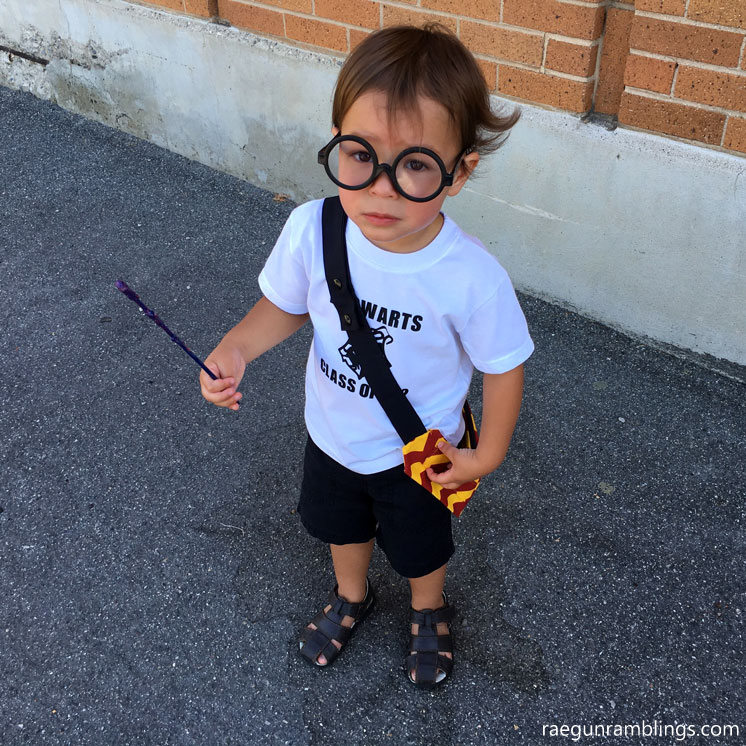 Get the Harry Potter Shirts here
This tutorial is a little more complicated sewing than I normally share because of the zipper and all the steps but it's still not that hard of a project but if you prefer to just purchase one you can
get one here
. Oh and if you don't already have a wand to put in your holster I have a super fun and super easy Wand Tutorial.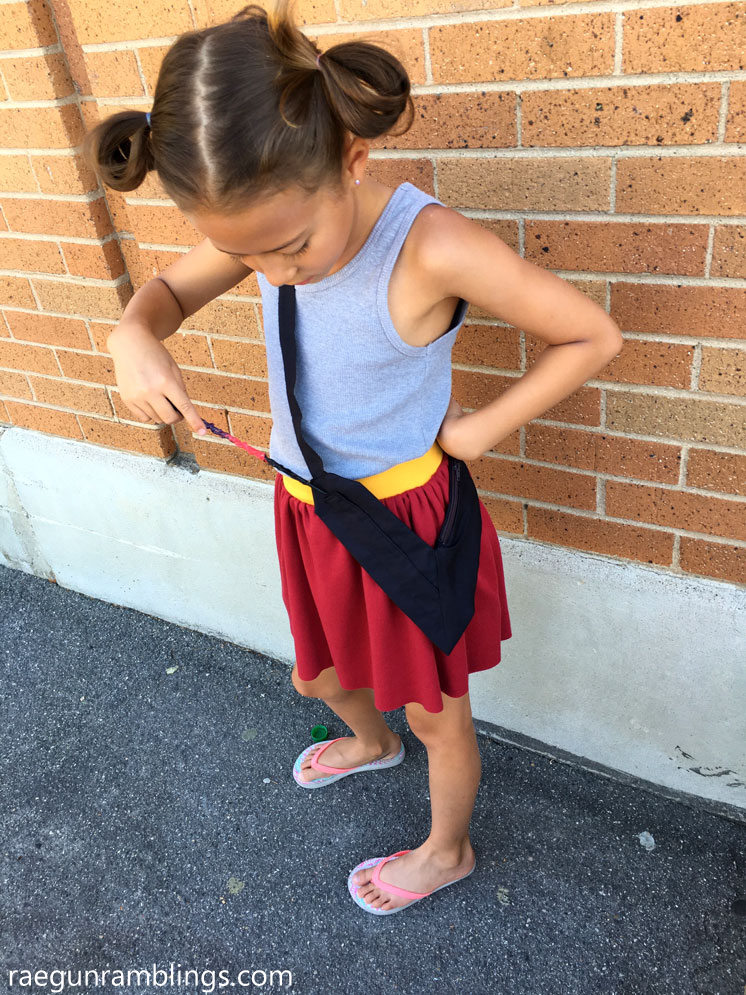 My little guy has been carrying a wand around since we made them. He took one on a walk today and it made my geeky Harry Potter loving heart explode.
What You Need
Holster Fabric
Strap Fabric - adults will need two strips of 3"x44" fabric, one strip for the kid size.
Small Zipper (optional)
D- Ring (optional)
Snaps (optional)
What to do Before I start I just wanted to say I wanted mine to be adjustable and have a zipper pocket so that makes things a little more complicated. BUT you could leave out the zipper and just make your strap the right size for the wearer or even use a safety pin instead of snaps and that would save some work. 1. Cut your fabric out. You can see the general shape I used. I meant to make a free pattern but I totally forgot. I will update this post with a pattern that can be downloaded if you want to save it or pin it and check back later. 2.  Make the straps. For the adult size sew the short ends together. Iron your strap fabric in half  (so it's skinnier) and sew down the length.  Turn right side out and iron. 3. Make the Wand Pocket. The wand pocket fabric should be about 3"x 7" depending on your wand length. Do the same as you did for the strap.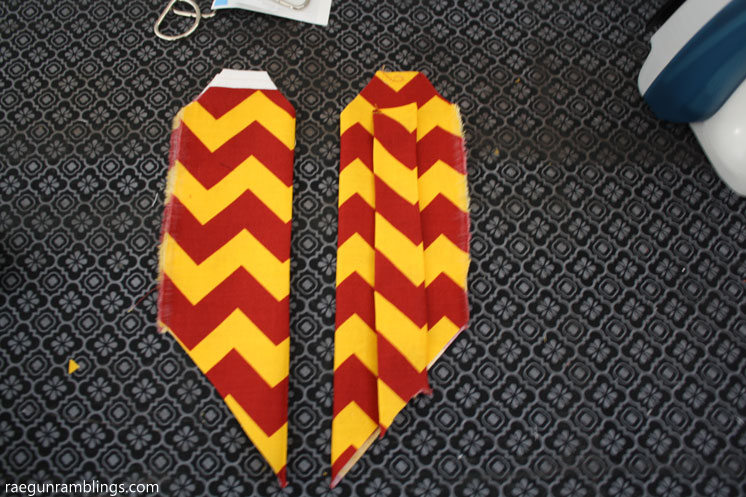 4. Tuck in one side of the wand pocket tube and sew closed. Position on the holder piece and sew down along both sides. Make sure it's just one layer of fabric NOT folded. 5. Open both holster pieces and with right sides together sew across the V to connect them at the bottom edge.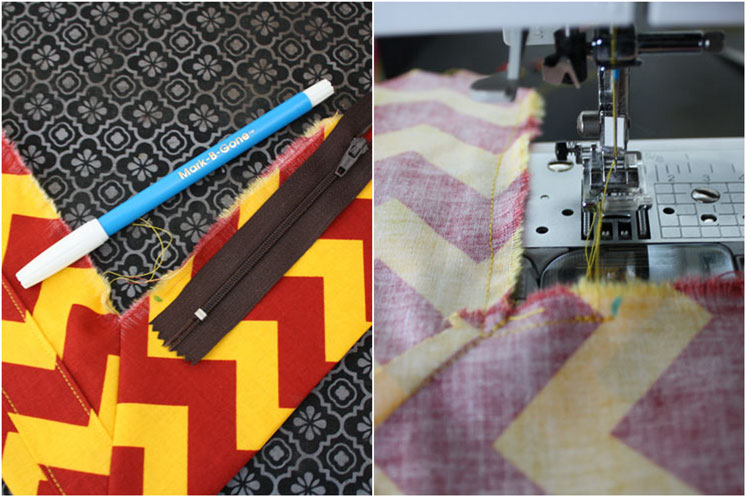 6. Mark where your zipper should go and then with right sides together sew the the raw side edges closed of the non- zipper and and up to where the bottom of the zipper will go. You do want to leave the top edges open. (If you want to skip the zipper just sew it all and leave the top openings.)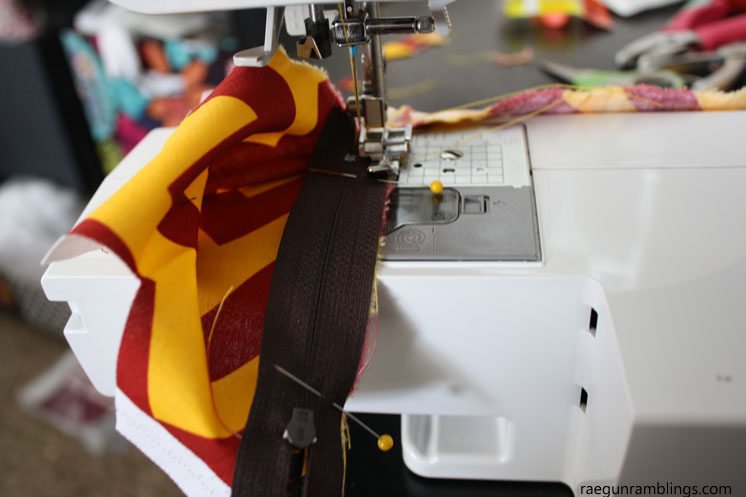 7. Sew in the zipper. 8. Turn right side out and tuck under the top edges on both sides.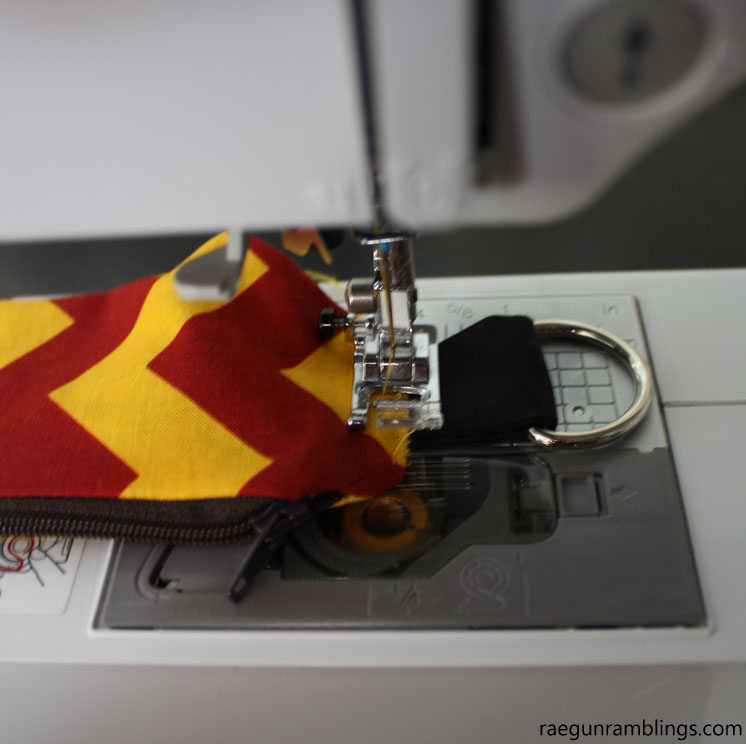 9. Cut off 3 inches from your strap, loop it through the D ring and tuck it into one opening. Sew closed. (If you are making a fitted strap you can skip the D ring and just sew a strap that is the correct length tucking in top openings)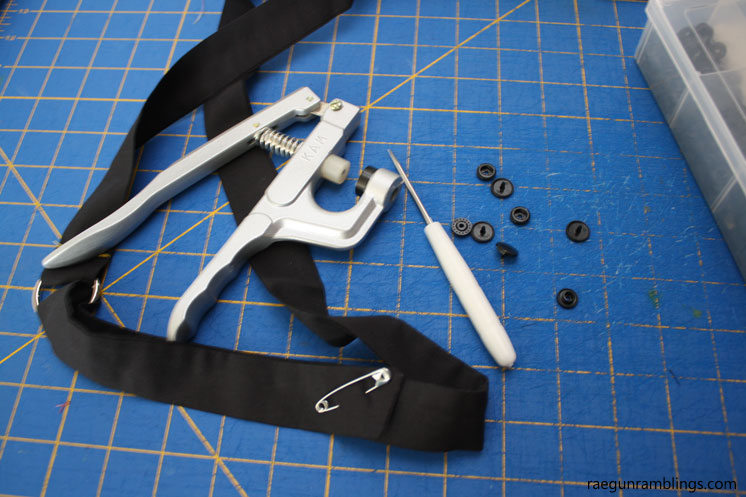 10. Sew the raw side of the other strap in the other opening. At this point you can use a safety pin to make your strap adjustable or put in snaps. Just mark where you want your snaps and add them.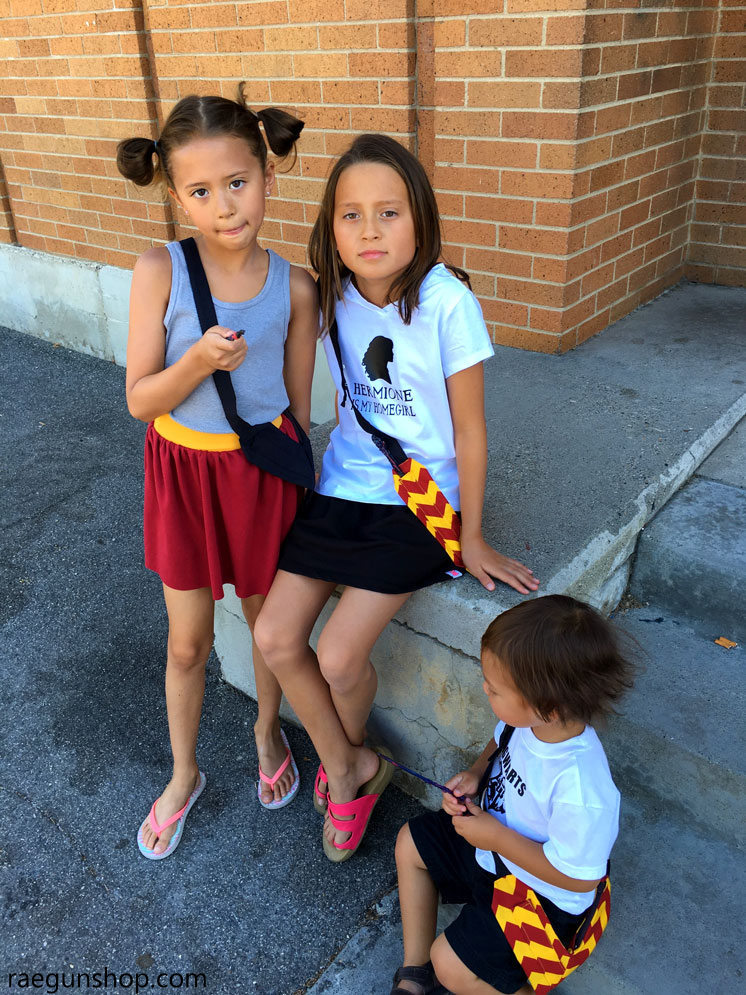 We've all had fun running around with our wands this Summer. And yes the kids love it as much as I do ;)

I'm excited to be sharing this as a part of
Nap-Time Creations
' Summer Fun Series! See all the other awesome projects being shared today. And make sure to scroll all the way down for the HUGE Harry Potter giveaways.
Photography Fun for Kids
- Sugar Bee Crafts
Milk Dud Cake Mix Bars
- Kleinworth and Co
Turtle Bookmarks
- Lulu and Celeste
Wand Holster
- Rae Gun Ramblings
DIY Stacking Dolls
- Nap-Time Creations Head over to
Nap-Time Creations/Summer Fun
to see all the posts in the series. And don't forget to enter the giveaways!!!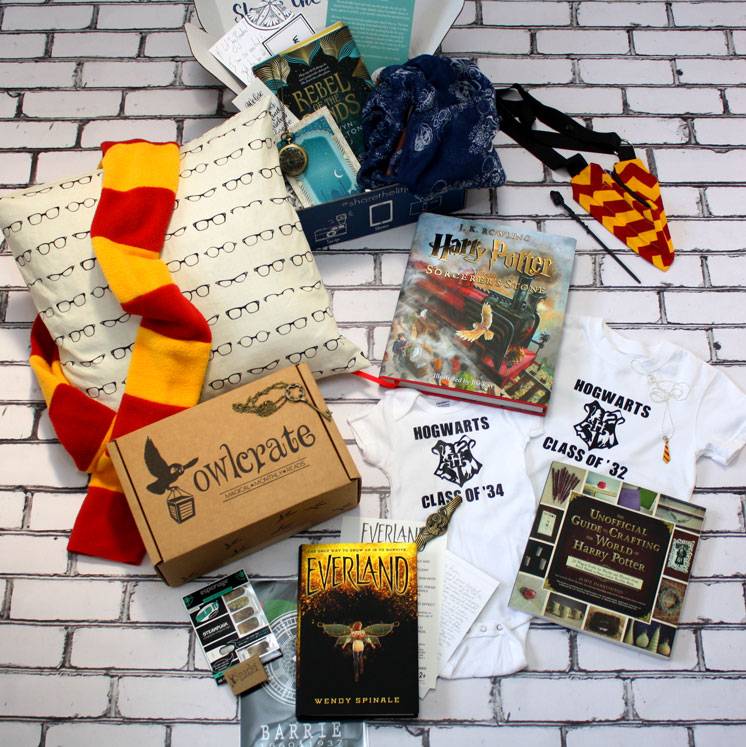 See
more about each prize and sponsor
at this giveaway post and be sure to enter the other equally awesome prize pack while you're there! Winner
must have a US address or be willing to pay for international shipping.
Prize Pack #1
a Rafflecopter giveaway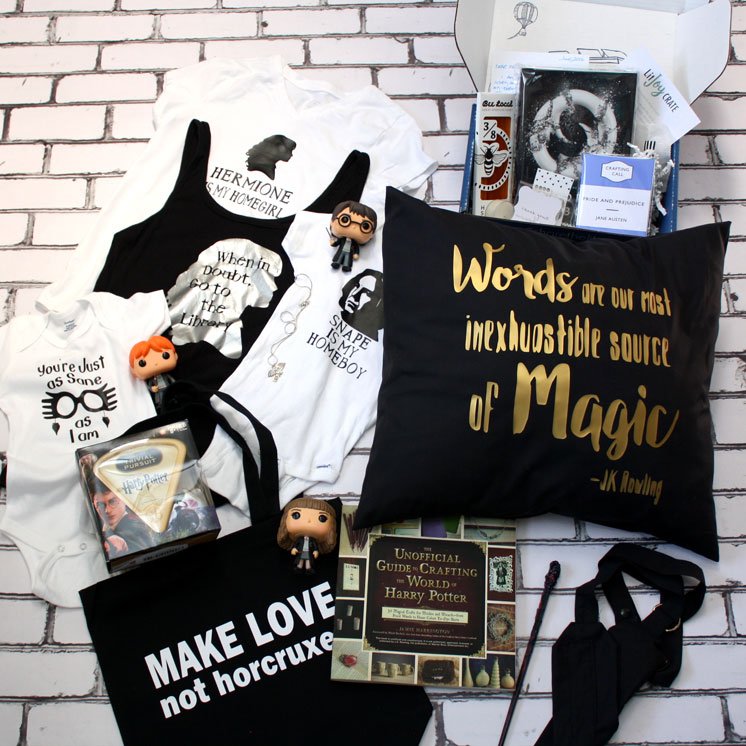 Prize Pack #2
See
more about each prize
and sponsor at this giveaway post and be sure to enter the other equally awesome prize pack while you're there! Winner
must have a US address or be willing to pay for international shipping.
a Rafflecopter giveaway