I would eat these Cranberry Oatmeal Chocolate Chip Cookies every day if you'd let me.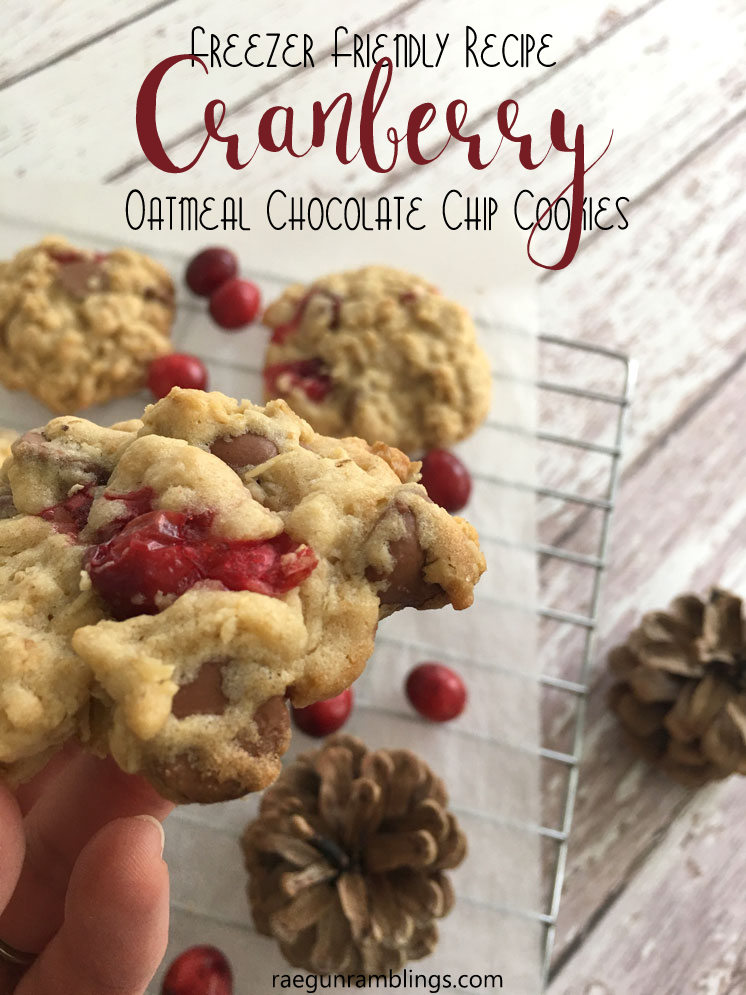 In fact I'd like to make a case that theses totally count as a well rounded breakfast if you throw in a nice glass of milk! Teddy totally agrees. If you come to my house you'll probably be feed a vast array of imaginary and play food from my little chef. He seriously cooks ALL.THE.TIME.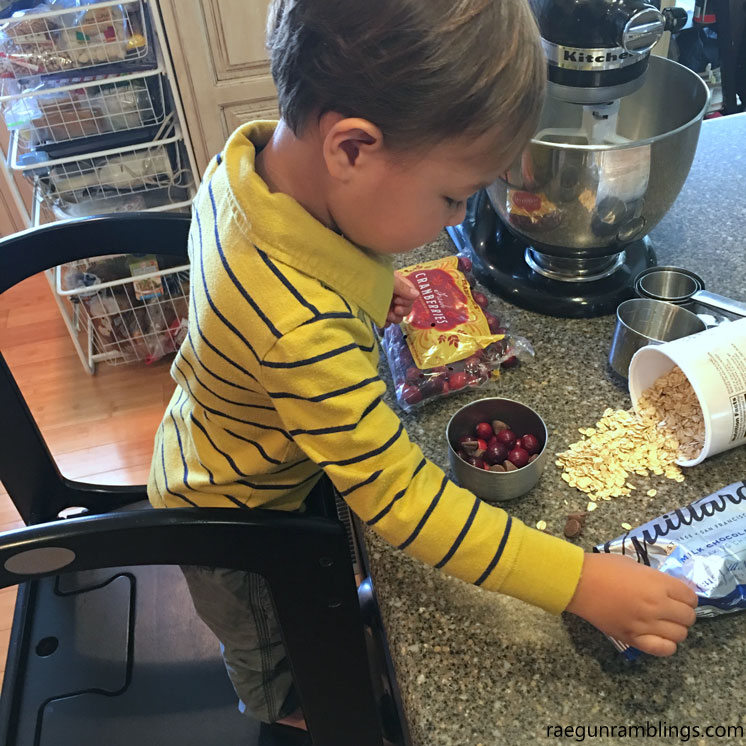 It was so fun having him "help" me make the cookies from his Little Partners Learning Tower. And by help obviously I mean mix up my ingredients and eat chocolate chips like they were going out of style. But really this guy loves to cook I have started letting him crack eggs by himself and he does great.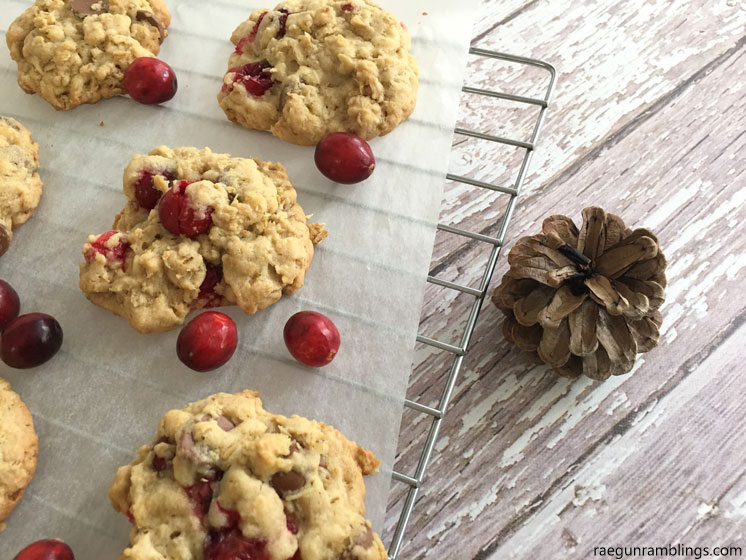 I do use fresh cranberries and I think they and I think they add a little something special to the recipe. In fact I usually buy a couple extra bags during the winter to throw in the freezer so I can whip up some of these yummy cookies when they are out of season. I wouldn't substitute dried cranberries.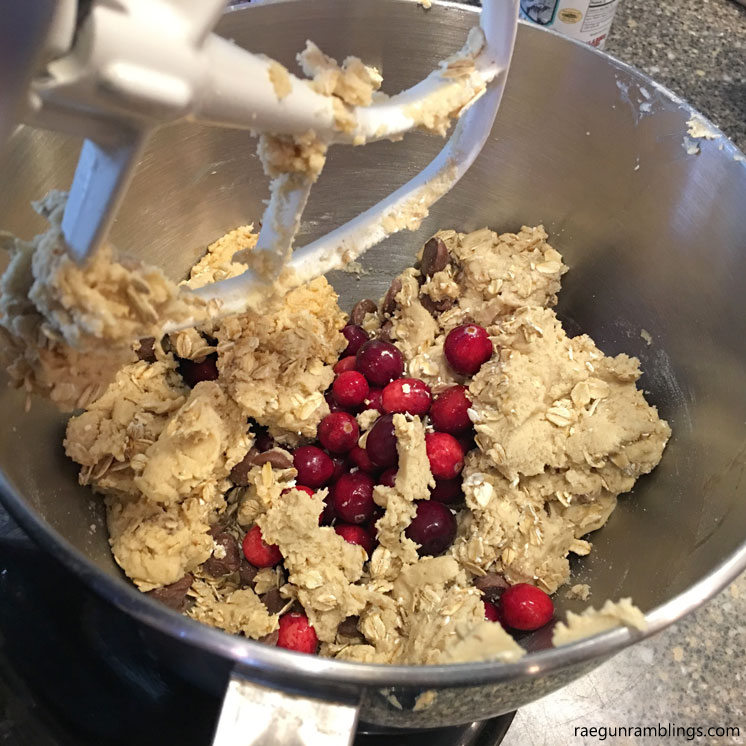 Ingredients
1 C Earth Balance (you can substitute butter I prefer the texture with the earth balance)
1 C sugar
1 C brown sugar
2 Eggs
2 C flour
1 tsp baking powder
1 pinch salt
3 C Slow Cook Oats
1 1/2 C Chocolate Chips
2 C Fresh Cranberries
1 tsp vanilla
1 tsp cinnamon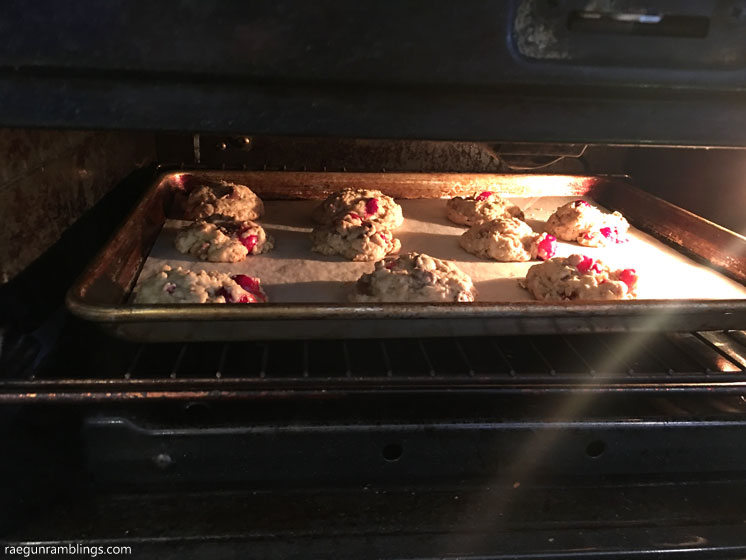 What to Do
Add earth balance, sugar, brown sugar,  eggs, vanilla and cinnamon to the mixing bowl (I use my Kitchen aide). Mix until creamed.
Add flour, baking powder, and salt. mix until incorporated.
Stir in oats chocolate chips and cranberries until evenly distributed.
Bake at 350 F about 10-14 minutes. When they are done parts will look a little toasted and parts will still look wet. Remove and allow to cool on the cookie sheet they will continue to cook there so don't overcook them or else they'll be really hard.
Makes about 4 dozen small cookies and the dough freezes great. I like to scoop the dough out and freezes it in individual balls to bake up later.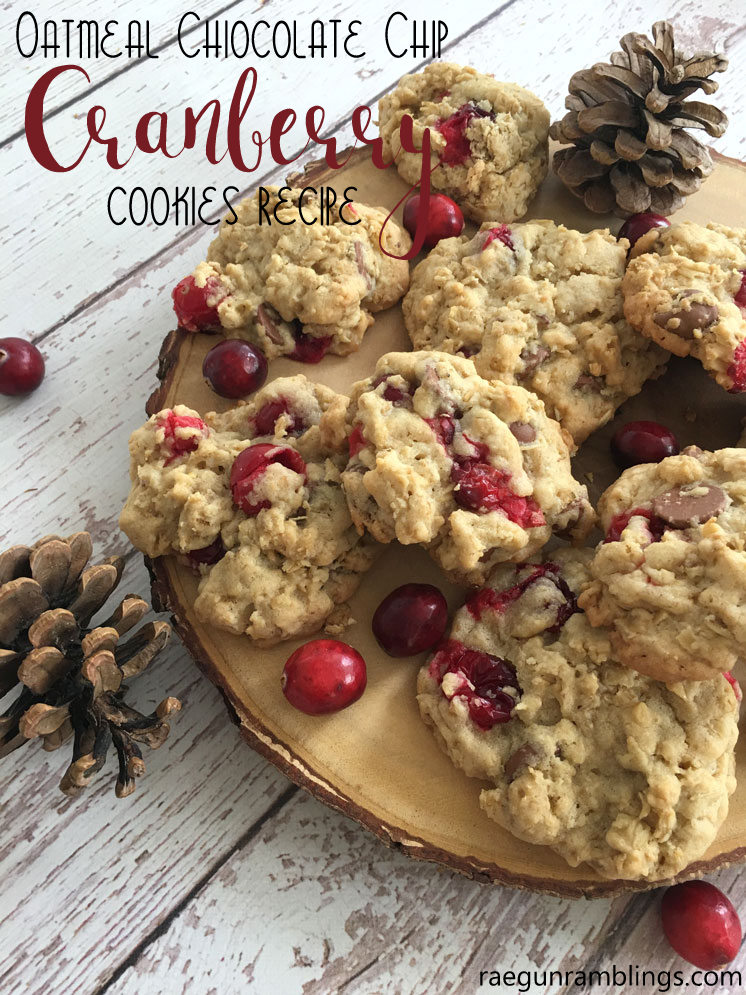 For those of you curious about the Original Learning Tower, it's pretty amazing. Teddy calls it his castle and he LOVES playing in it. I mean it's perfect for having him cook with me since it makes him the perfect height for the counter but he seriously loves climbing in it and playing with it aside from that.
I love that it's designed totally with safety in mind. He can climb in and out all on his own and there is no way he's going to tip it over. I don't "let" him but he's totally tried hanging on it in all kinds of ways before and it's super sturdy actually it's sturdy enough for me to stand in if I wanted to. I looked at this tower last year before Christmas because like I said Teddy has always loved cooking and now I really wish I had it back then when he was even littler instead of the step stool which I always had to have a hand on him while trying to juggle my kitchen tasks.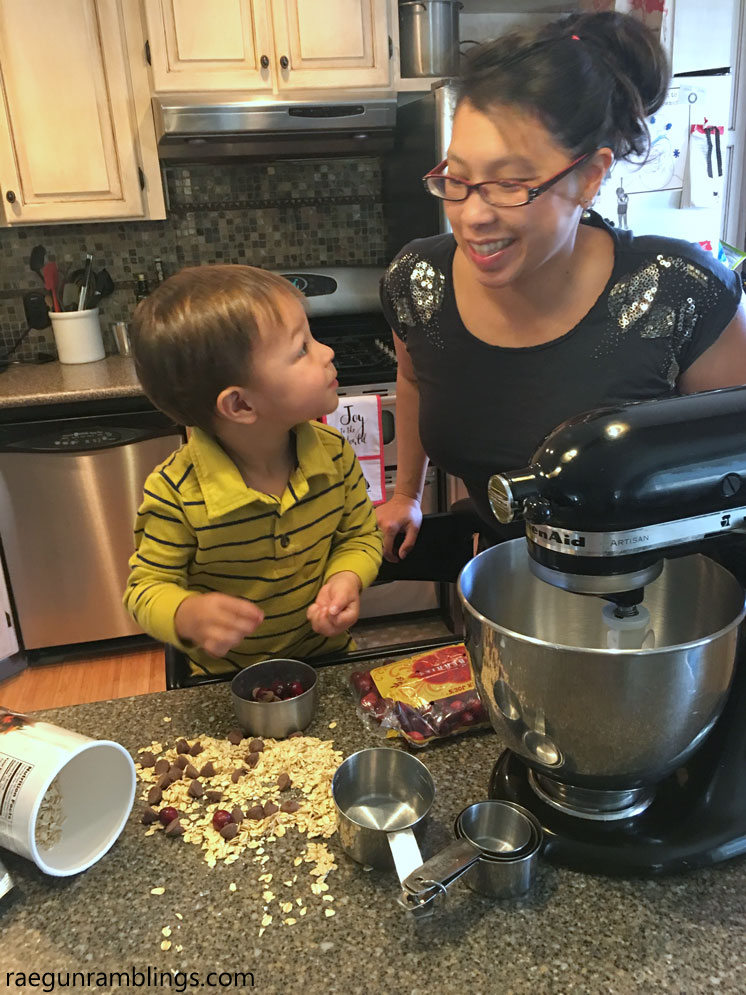 This is designed for little ones as young as 18 months old and the four sides make it great for containing the their busy bodies while giving them easy access. It's so nice to be able to actually cook when he's up at the counter "helping" me or just wanting to see (he always wants to see what I'm doing). I don't have to worry that he's going to slip off a step because he's not paying attention or tip it because he IS a wild one. Also it comes right flush with the counter so there's none of that nerve wracking reaching or spilling between a gap that happened when we used a step stool.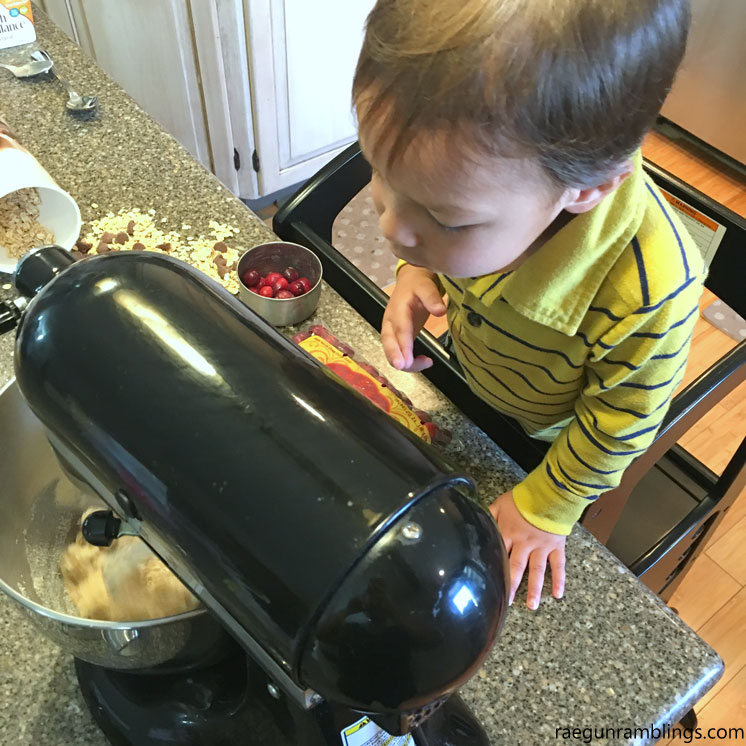 Sometimes I even have it in my work room and tell him if he wants to be in there with me he has to stay on his "castle".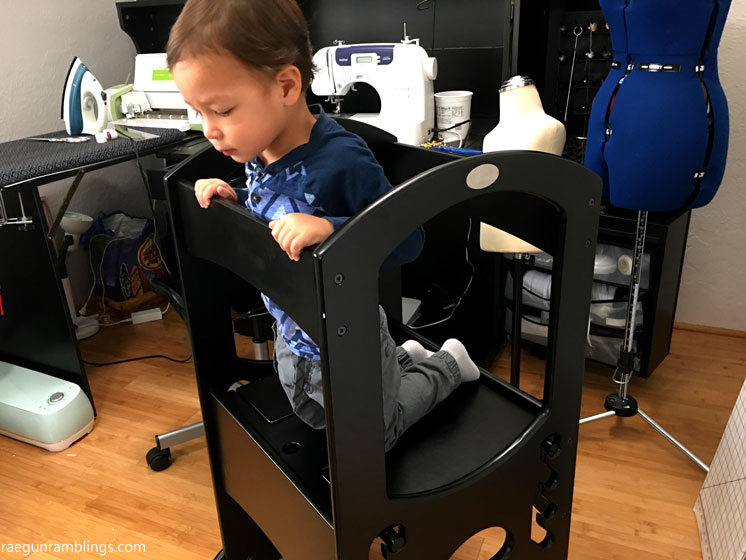 I do this especially when I have my heat press on, I'm trying to take pictures, or just want to sew without him trying to climb all over me. It works great because it's so spacious (actually big enough for two kids to stand on together) that he can sit up there with toys or get up and down on his own.
If you have been wanting one of these for a little helper in your life you can get 10% off of orders at LittlePartners.com with the code RGR10. We also have the Tri-Side Learn and Play Art Center and it's really fun too. I'll have to share about that a different day!