White Christmas is hands down my favorite Christmas movie. To celebrate I thought I'd make a spin on the Club Sandwich they have in the film.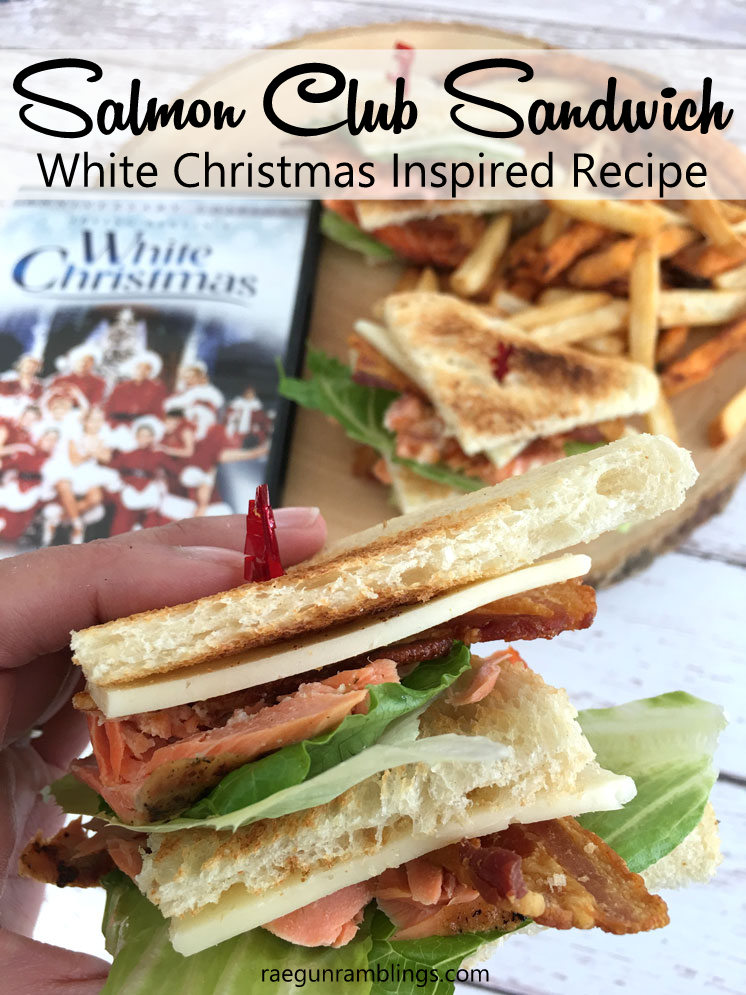 It's funny they seem to eat a LOT of sandwich in White Christmas but at the beginning when they are riding on the train they order club sandwiches and malted shakes. I doubt that their clubs were salmon clubs but hey I love a good Salmon Club Sandwich so I thought I'd make one :)
I remember being a kid and watching White Christmas making our traditional Christmas wontons and declaring which dress was my favorite. Who am I kidding I still do that. And it's so fun to see my nieces are doing the same thing now. I'm excited to watch it with Teddy this year he HAS to love it ;)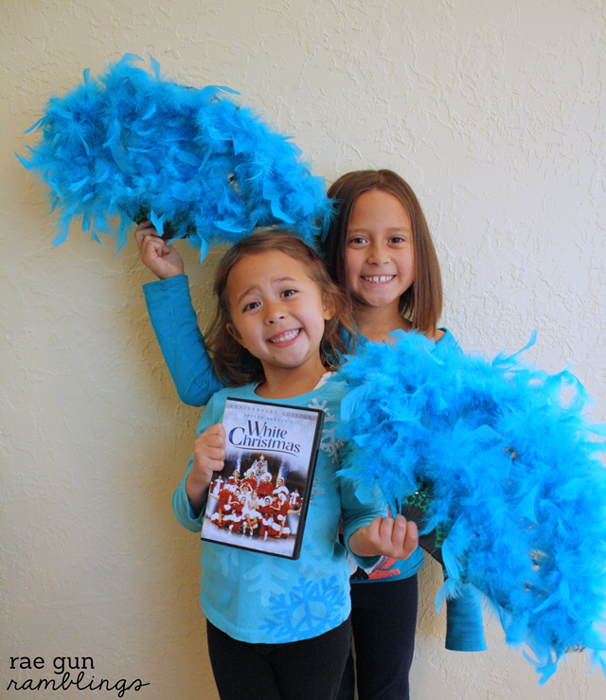 I even made Sisters inspired Blue Feathered Fans tutorial a few years ago (you have to see the video of the nieces dancing with the fans too funny). I'm telling you it's my FAAAAVVV. Have you seen it? Do you have a favorite part?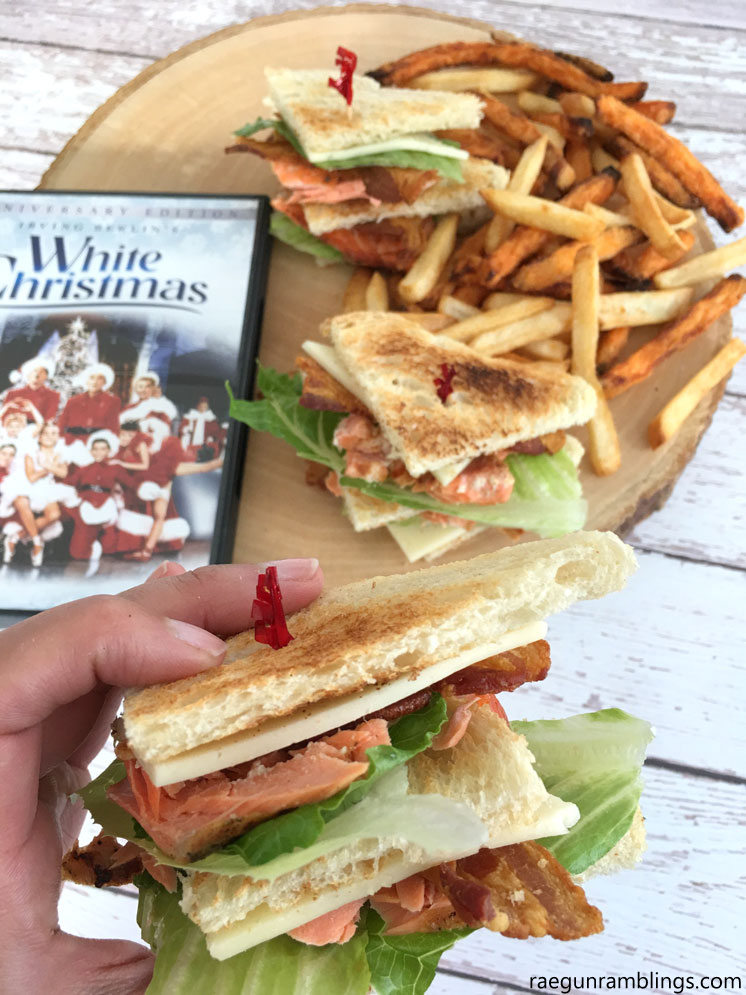 Salmon Club Sandwich
Ingredients
Sourdough Bread
Cooked Salmon
Lettuce
Bacon
Havarti
Avocado
Mayo (optional)
Directions
Toast the bread.
Cut the bread and cheese in triangles (or if you want you can cut after you assemble the sandwiches)
Layer 2-3 ingredients between a layer of bread and repeat.
Stack the segments and hold together with a toothpick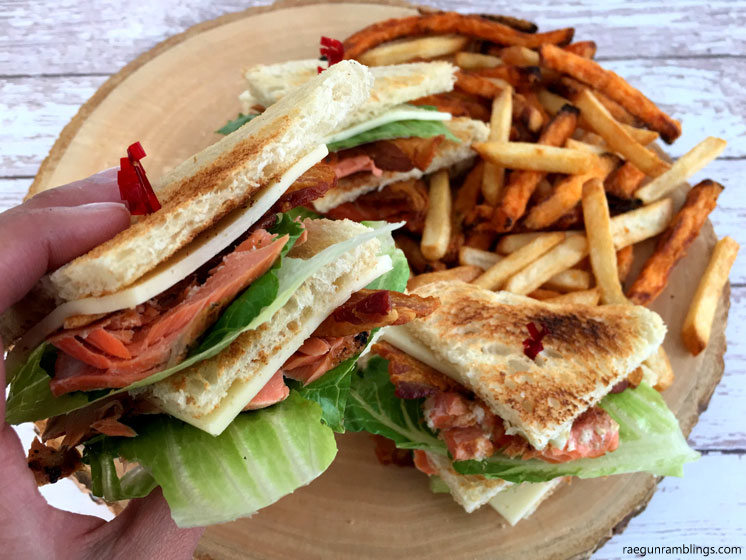 Who is ready for some more Classic Christmas Movie fun?Check out these great Christmas Movie Crafts and Recipes from my blog friends!
Frosty's Snowman Party Mix | The Love Nerds
Hand Lettered Rudolph Craft | Simply Made Fun
A Christmas Story Ovaltini | Hey, Let's Make Stuff
Grinch Chocolate Pretzel Bites | Kid's Fun Review
DIY White Christmas Art | Love, Pasta & a Tool Belt
The Grinch Muddy Buddies | My Daylights
A Christmas Story Drinking Game | Hey, Let's Make Stuff
The Santa Clause Inspired Hot Chocolate Recipe | The Benson Street
Charlie Brown Christmas Tree Hoop Art | Albion Gould
Elf Quotes Tee Shirt Designs | Major Hoff Takes A Wife
Snowflake Iron-on Template | Nap-Time Creations