Have you ever used glitter play dough, like the real stuff? It's weird and sticky and frankly a pain in the tush to use with all the contraptions and presses and stuff. This DIY Glitter Playdough on the other hand, it's like butter!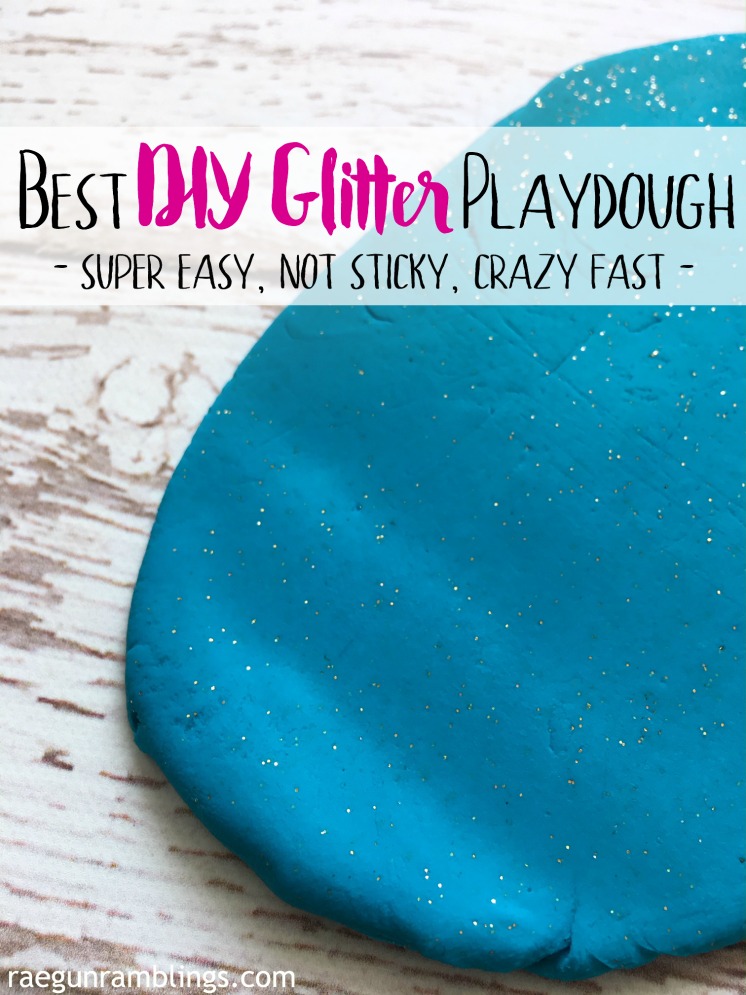 I don't know why I didn't think of this earlier but this was SO ridiculously easy and I had everything I needed on hand. My little guy loved helping me make the sparkly play dough. Bonus points for getting the glitter fix but in a way that keeps it totally contained!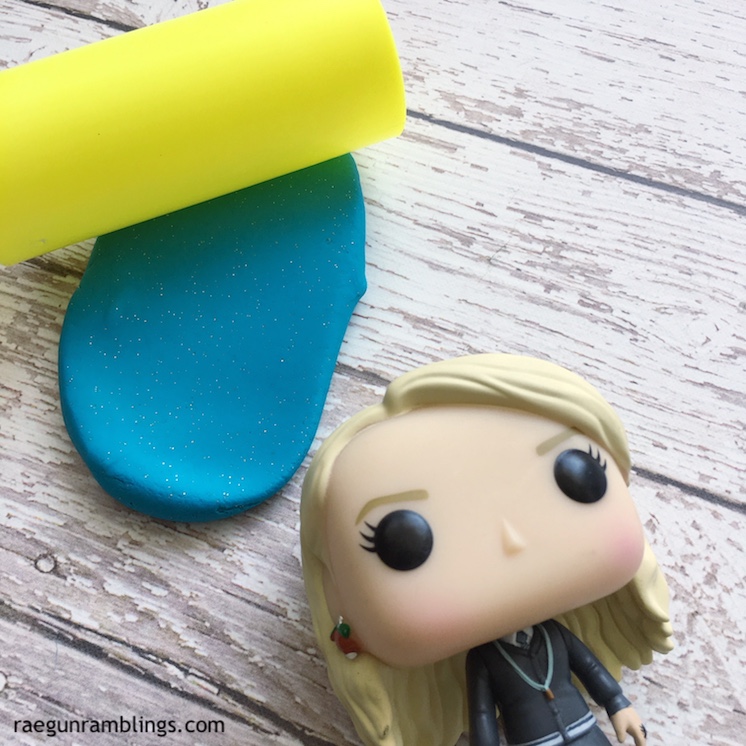 And since it's time for our Happy Harry Potter series and I could see our favorite free spirit Luna loving this play dough I'm dedicating this one to her! There's just something about glitter and blue, ahem Ravenclaw that made me immediately think of Ms. Lovegood when we were making this!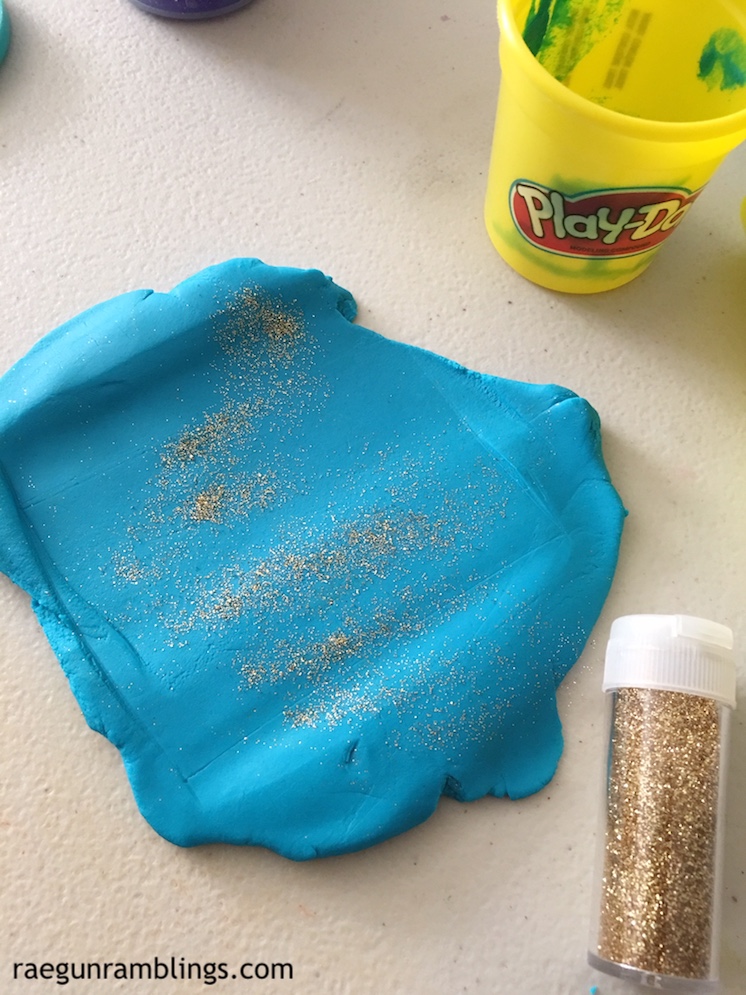 What You Need
What to Do
Roll the play dough out into a flat pancake.
Sprinkle the glitter on the play dough. I used extra fine glitter and the texture was perfect. It went through all the press crazy pasta makers and ice cream playdough dealibobs that Teddy plays with like butter!
Fold the play dough to sandwich the glitter and smoosh to mix.
Repeat until you get the desired about to glitter distributed.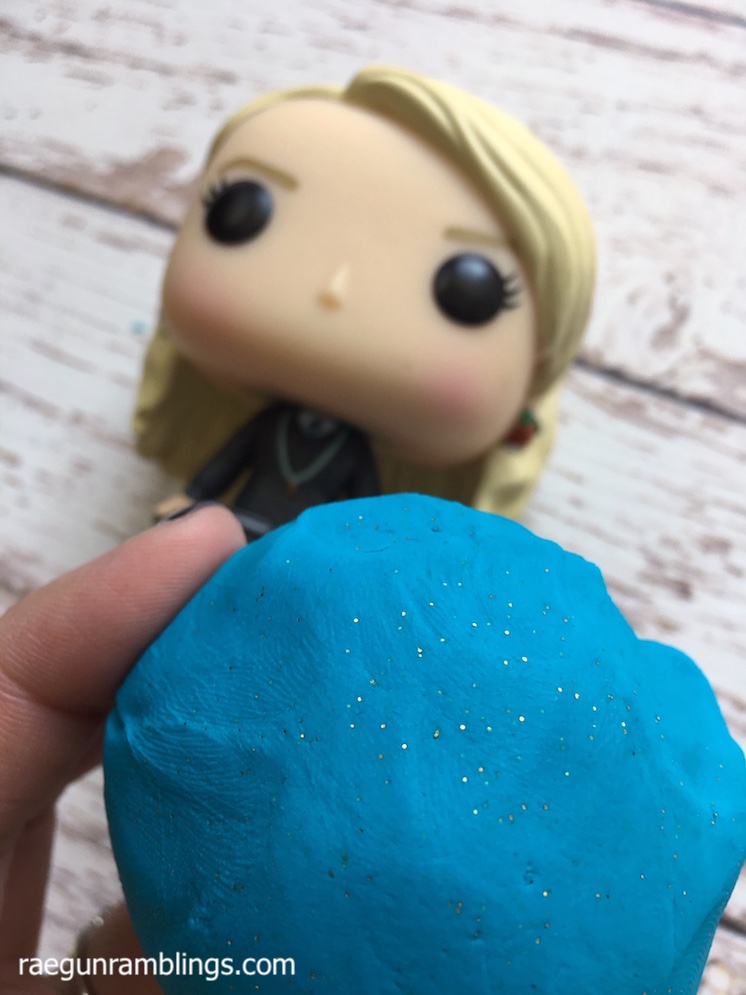 Insanely easy right? Yup I know. And if you're the type to make your own play you can for sure do that and just toss in some glitter. Easy Peasy. Call me crazy obsessed but I reallllllllly want to find some maroon, green, dark blue and goldenrod (or maybe black) to do all the different house color playdoughs with glitter too. Wouldn't that be so fun!?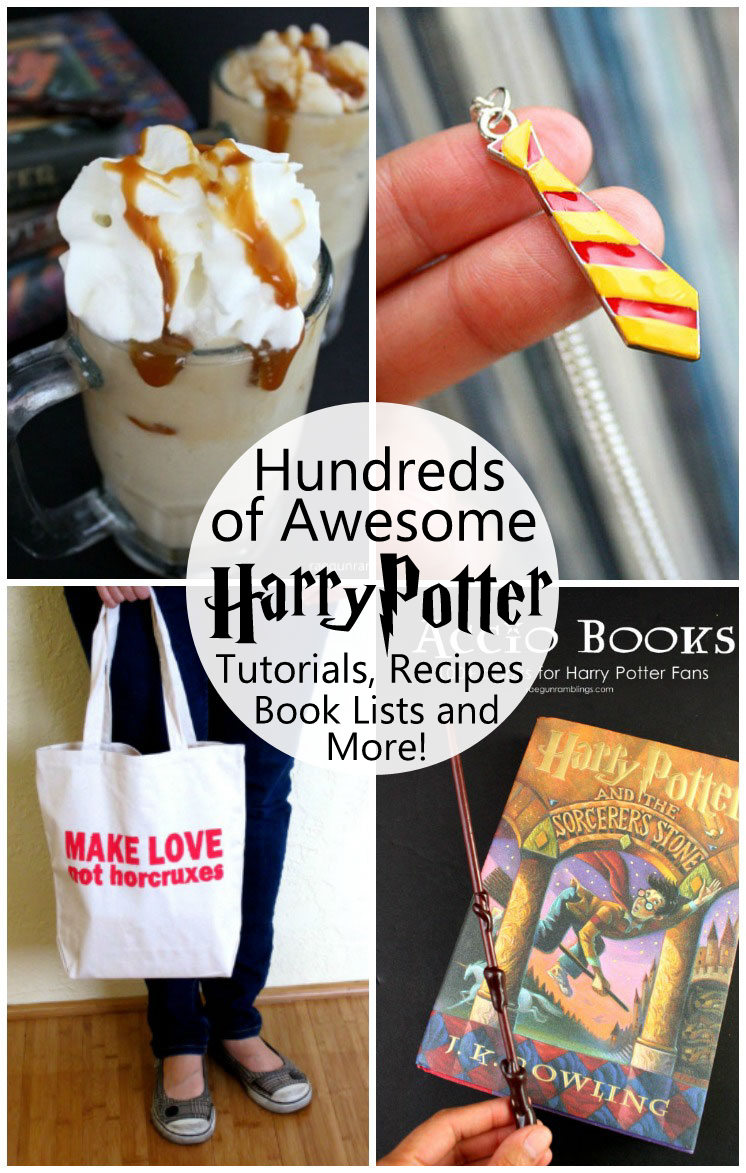 So much cuteness right!? Need more? You check out ALL the Harry Potter posts from past years (and a bazillion more from me in between).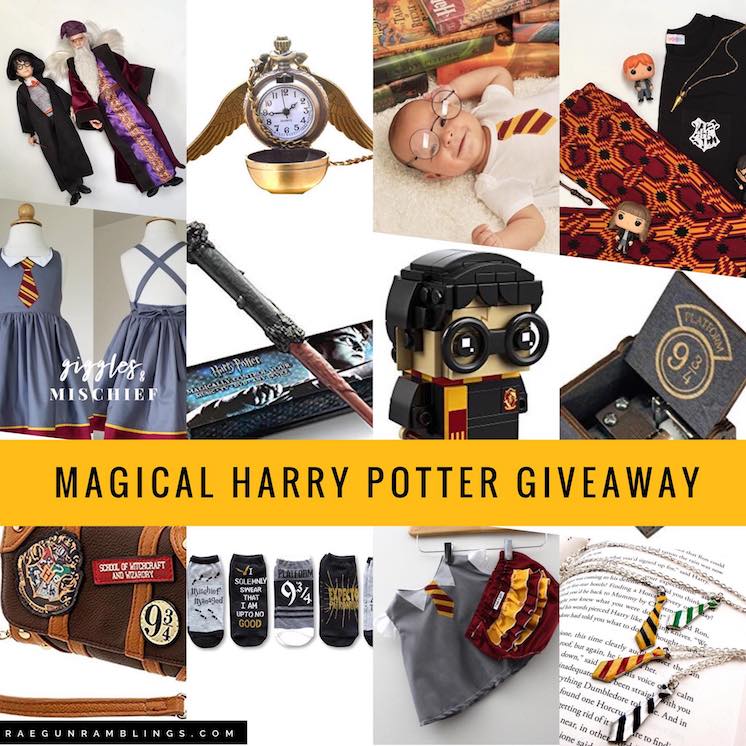 Don't forget to enter the giveaway, even if you've already entered you can get another entry every day for pinning a different post! One lucky winner will receive all the amazing things below! ENTER by using the widget below (or clicking here). To see all the new Harry Potter projects and find enter check here as they will be updated daily!
$50 Amazon gift card perfect for picking out your own awesome Harry Potter swag or stocking up on craft supplies to make your own inspired by the great tutorials from the series!
$50 Shop credit to spend on LuLaRoe with RaeGunRoe who will be having a special Harry Potter inspired event during the series!
One Harry Potter Baby Costume or House Tie Necklace from RaeGun perfect for Halloween, or sporting to a vacation to the Wizarding world, or just for any old Tuesday!
One Nerdifore from Giggles and Mischief (put to a $40) she makes the cutest Harry Potter inspired dresses for big girls as well as My Little Pony, Super Hero and other awesomely geeky options.
Dumbledore and Harry Potter action figures!
Other surprise Harry Potter swag!