Want more storage space in your crafting space? These chair pockets are an easy way to leverage even the smallest of work areas.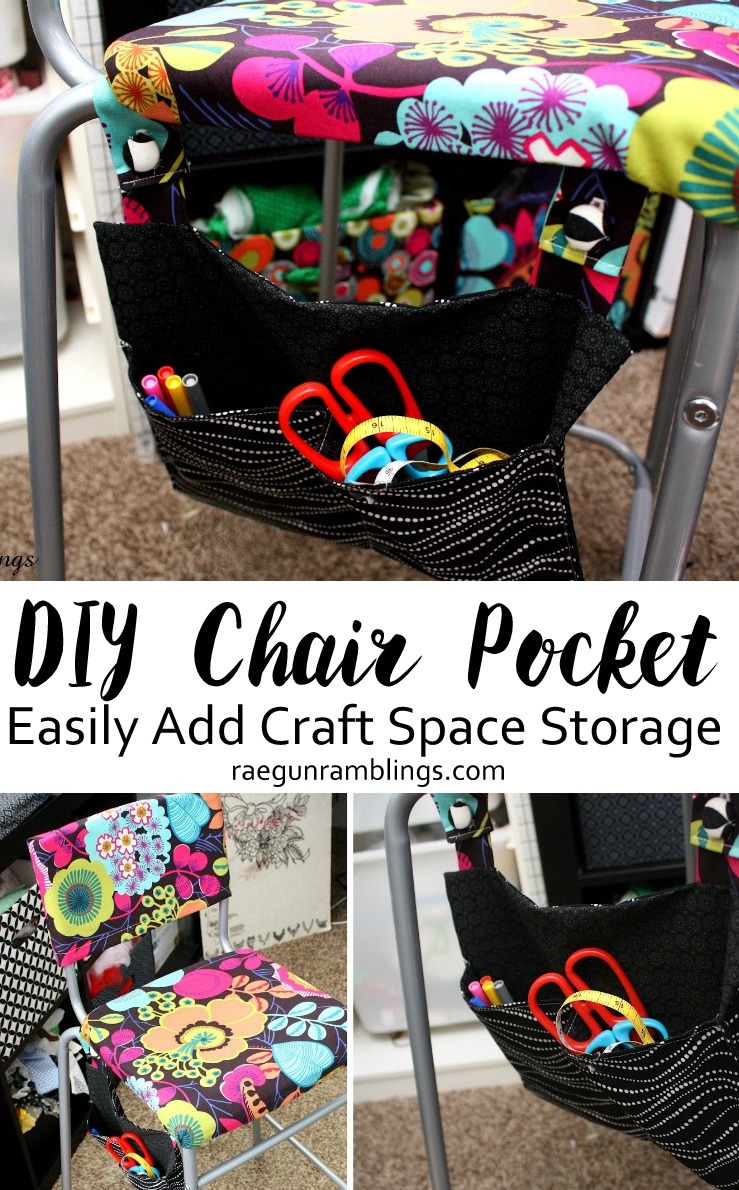 Part I talks about how to cover the stool and add padding. If you haven't read it you can see it here.
Today I'm going to show how I made the pocket to put on the side of my stool. I used and Ikea STIG stool but this would be easy to customize to add to any chair whether on the side or on the back.
What You'll Need
Fabric for the pocket I used a 13X16 inch piece of two different fabrics but you could use two of the same if you want
Fabric for the straps a piece of fabric 16X4
Buttons I made some fabric covered buttons if you've never made them before see my tutorial here.
Fold your strap in half lengthwise and sew down the long edge. Right side out, iron and then cut in half. Tuck one end of each piece in and then sew closed.
Take your main pocket pieces (mine were 13X16) with right sides together then sandwich the straps between the pocket pieces.
Sew around leaving a hole. Flip the pocket right side out.
Iron and then sew the hole closed.
Fold the pocket on itself however deep you want the pocket then sew along the edge (just right on top) and down the middle to form the pockets.
Sew the buttonholes and if you're making covered buttons make those (tute here).
Sew buttons on the strap.
All you have to do left is to attach it to your chair and fill the pockets on the Ikea STIG that I used you can  just pop off the seat and loop the straps around the frame. I love the pocket so much I may be making pockets for all the chairs in my workroom!