This is a sponsored post through Collective Bias. All opinions and ideas are 100% mine and I'm excited to share my experience with Tyson Chicken Nuggets and my yummy avocado ranch dip recipe with you! #LoveUrNuggets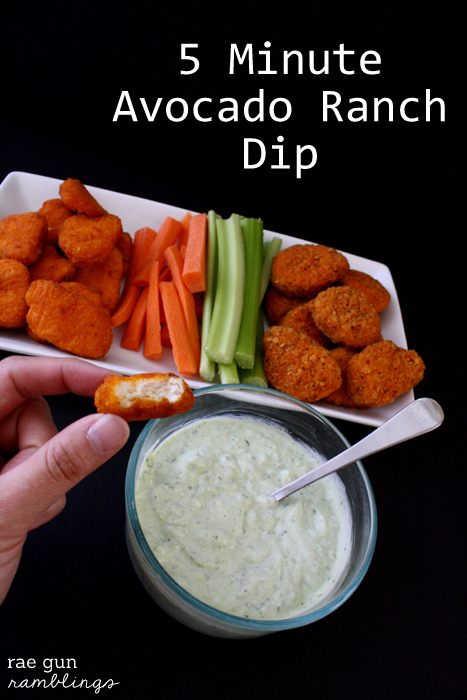 I've been wanting to share my avocado ranch dipping sauce recipe for a while. It's a great condiment to go with fancy southwestern egg rolls or as a quick dip for every day chicken nuggets. I've even been known to dip tortilla chips in this stuff. This dip it's so yummy and versatile it's great for fun food appetizers or even as part of an easy dinner.
Avocado Ranch Dipping Sauce Recipe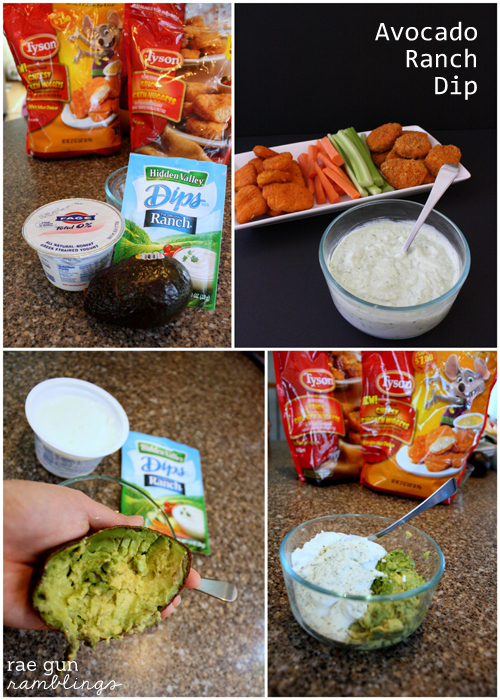 1 cup Greek yogurt (or if you prefer sour cream)
1/2 a packet Ranch Dip powder mix
1/2 Avocado
Because the avocado tends to brown, I like to make this dip right before I serve it. It's very easy to multiply or divide the recipe depending on your needs. Plus it's so fast to make that there isn't any need to make it ahead. I've used a pint of yogurt with 1 full packet of ranch mix and a whole avocado and I've also made a small single serving with just a couple of spoonfuls of yogurt and a bit of the avocado and dip seasoning. Just keep with the proportions.
Start by mashing your avocado with a fork. Then mix with the Greek yogurt and ranch dip powder. Combine thoroughly and chill until ready to serve.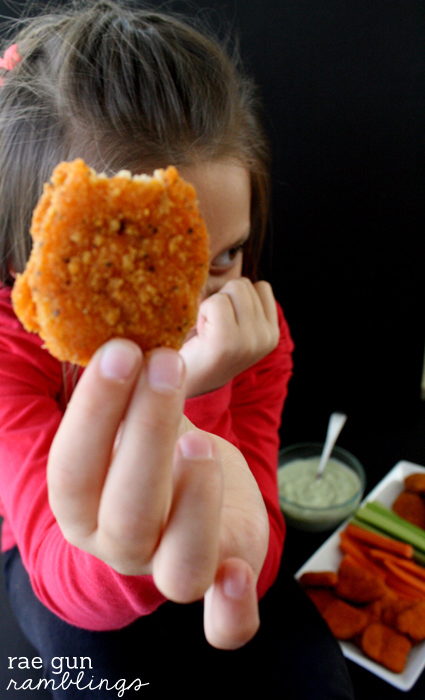 This time I had a houseful of hungry people so I wanted a fast and easy lunch.  We decided to have the dip with Tyson's gourmet chicken nuggets. There were two kinds at Walmart that I wanted to try and they were so inexpensive I just grabbed them both. I was surprised by how much kick was in the Spicy Chicken Nuggets. T (6 years old) usually likes spice but this was a little more than she could handle so you might want to take that in consideration if you have someone who is more sensitive to spicy stuff. I on the other hand found the spiciness to be kind of addictive.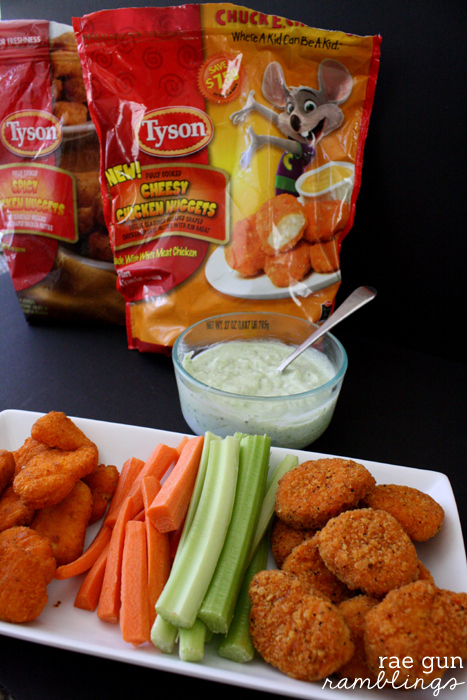 Luckily I also had the Cheesy Chicken Nuggets that had a very rich complex flavor that both the kiddos and grown ups liked. They definitely stood out from your run of the mill kiddie chicken nuggets. Both types had so much flavor. They were a perfect pair with the avocado ranch.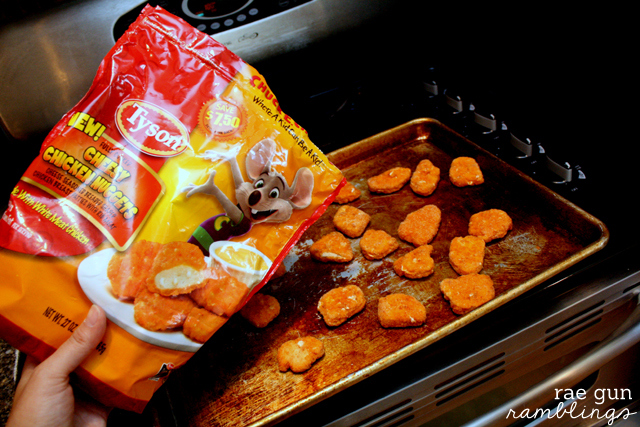 If you are interesting in trying these Tyson nuggets, Walmart stores will be demoing them this weekend (11/15/2013). Also make sure to keep your eyes open for the specially marked packages of Cheesy chicken nuggets. These have a coupon on the back that you can take to Chuck E. Cheese's for a fun outing and get 130 Tokens for $25 (a savings of $7.50).
Let me know if you try the avocado ranch it's a nice alternative to normal dipping sauces and it's yummy in both casual and more formal meals.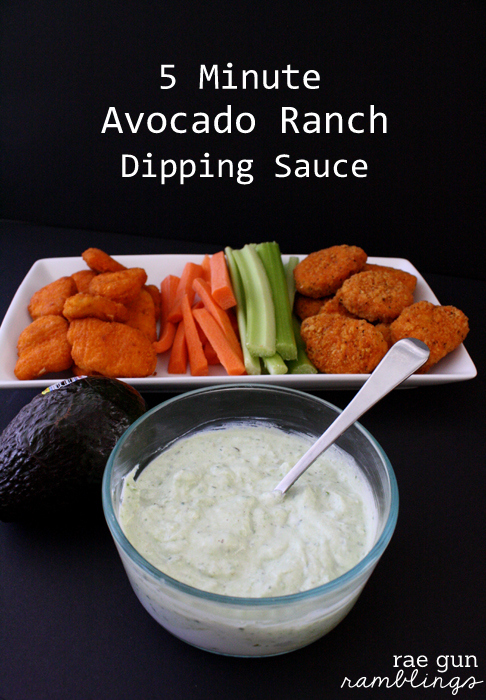 Let's connect! You can also find me hanging out here.