The first batch of this year's Happy Harry Potter posts have started rolling in and they are so so fun!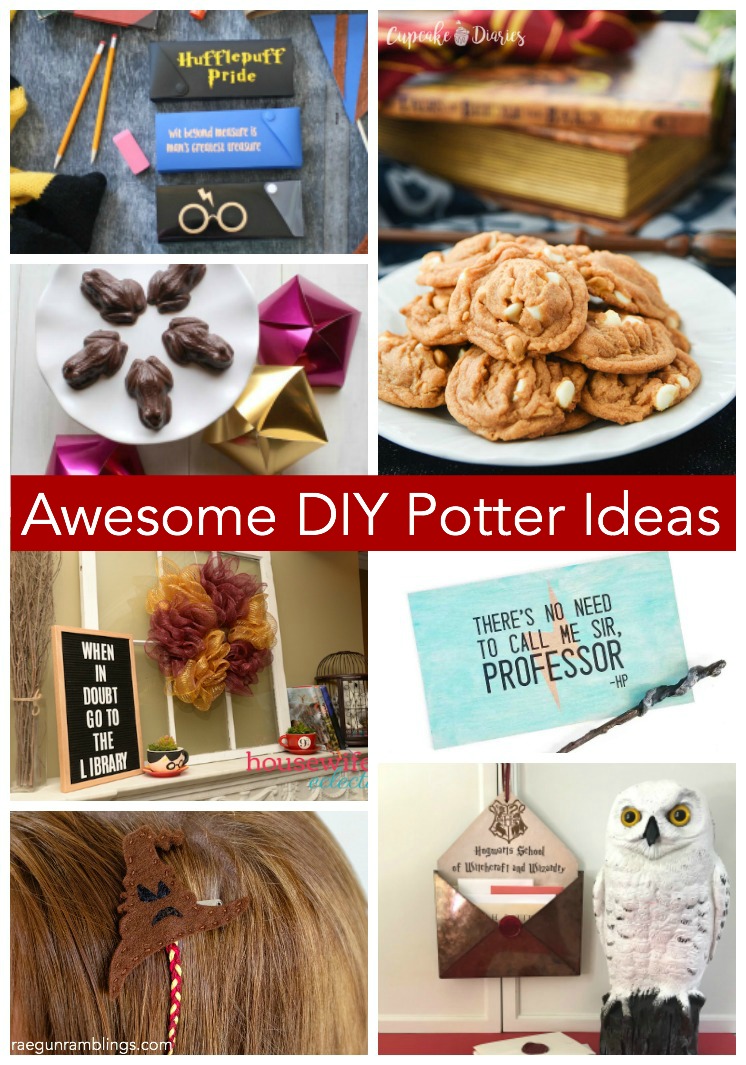 Check out these magical creative posts and don't forget you can enter the giveaway EVERY day by pinning a new post in the series!!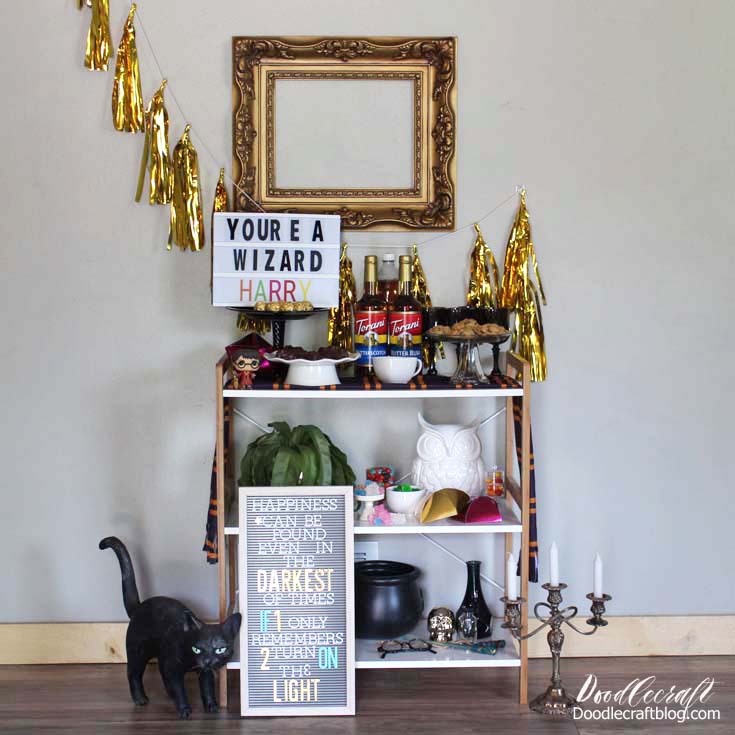 What better way to celebrate 20 years of having the magic of Harry Potter in our lives than with a super fun Harry Potter party!? Natalie from Doodlecraft has put together a fabulous guide to help you throw together an epic shindig.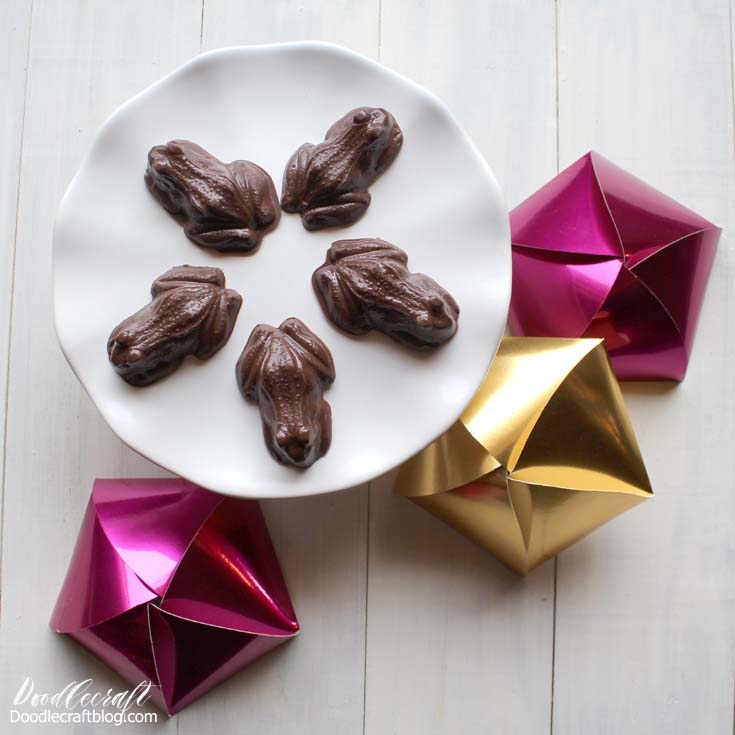 Not just that but she created a template for these fantastic Chocolate Frog paper boxes that can be cut on a Cricut Cutting Machine. I think all my friends will be getting chocolate frogs for Christmas this year, shhhh don't tell.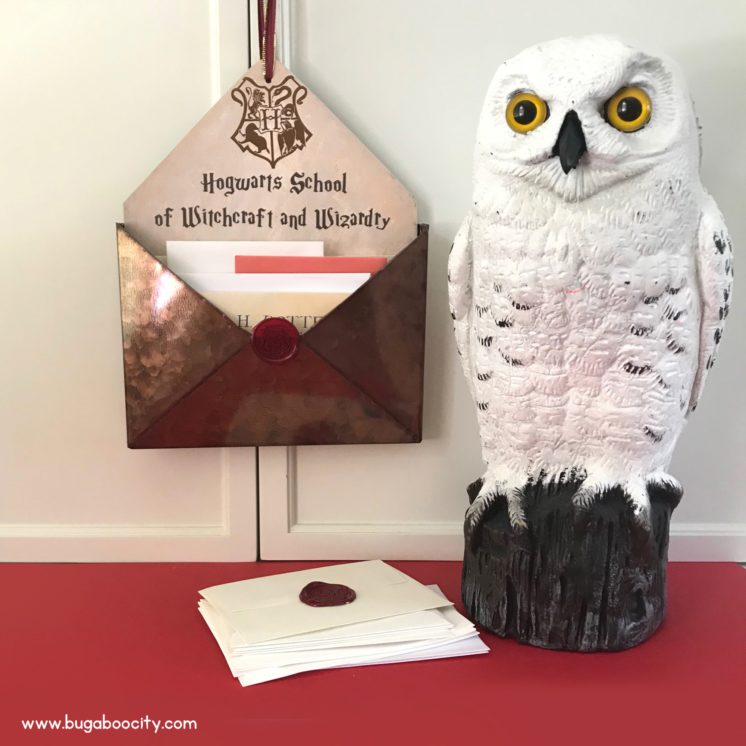 This Harry Potter mail sorter from Kim of Bugaboo City is so darling and I mean I know that *I* certainly need it (yikes my mail piles are out of control). Aren't the details gorgeous and her tutorial makes it look totally easy!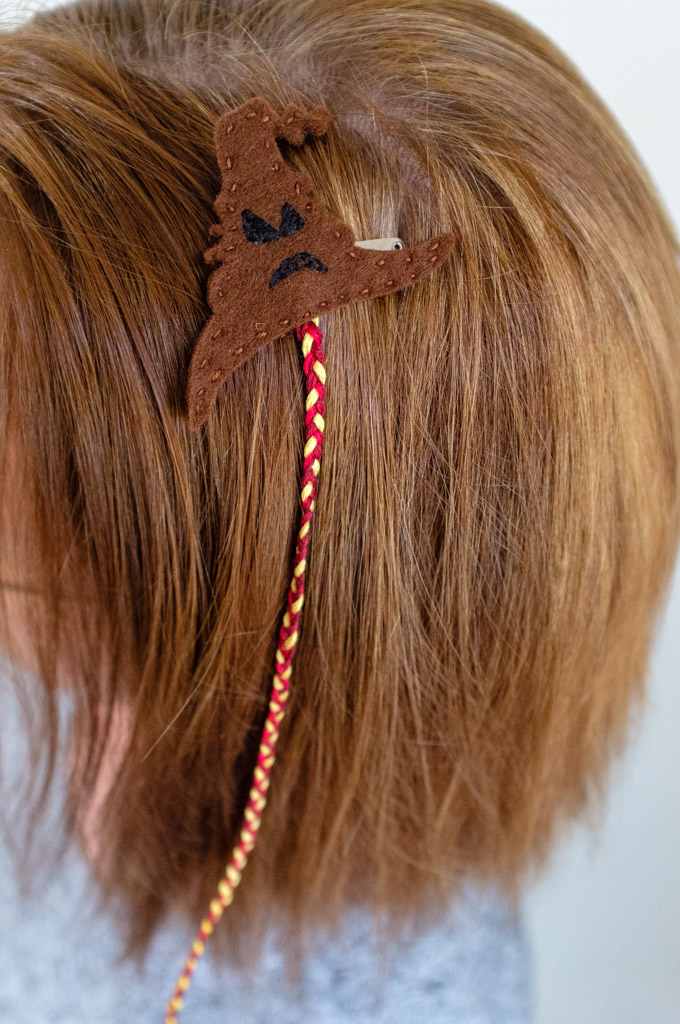 Every year Albion Gould comes up with the MOST CREATIVE unique projects for this awesome series and this year is no different. I am loving her cute Sorting Hat Hair clips. Such a perfect idea for keeping back-to-school hair in place and totally fun!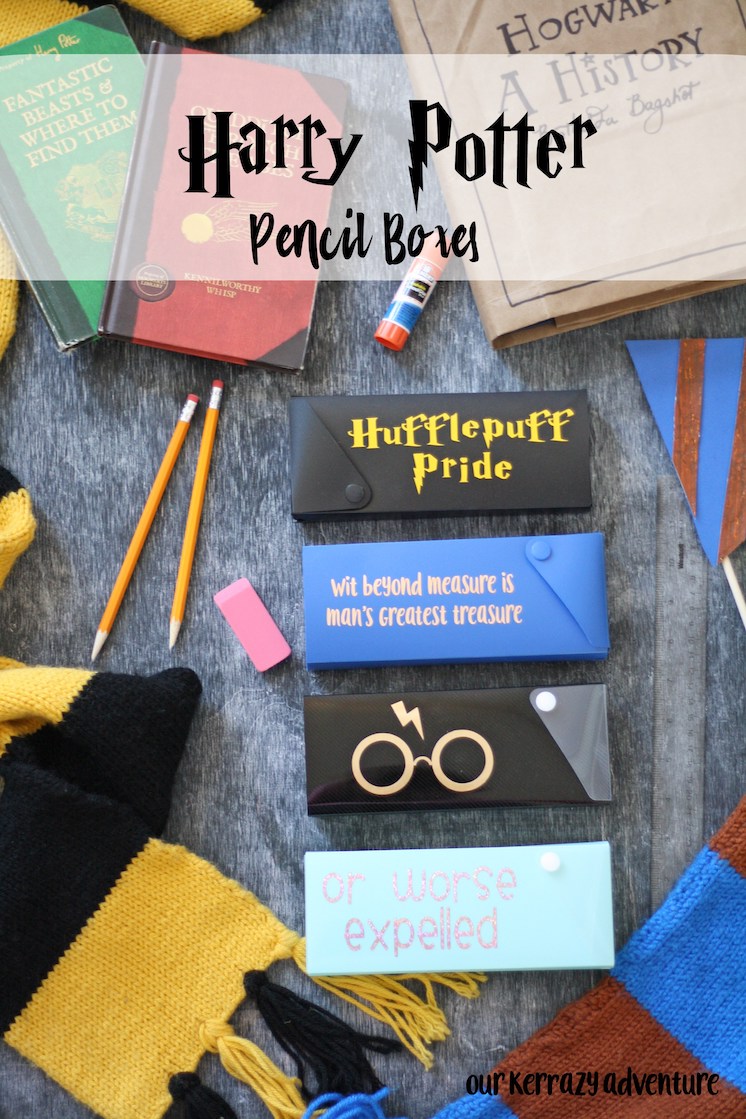 I'm a complete sucker for all things stationary. Like I get giddy when all the back-to-school stuff hits the stores. So naturally Kristie's from Our Kerrazy Adventure fantastic Harry Potter Pencil Boxes have me completely happy!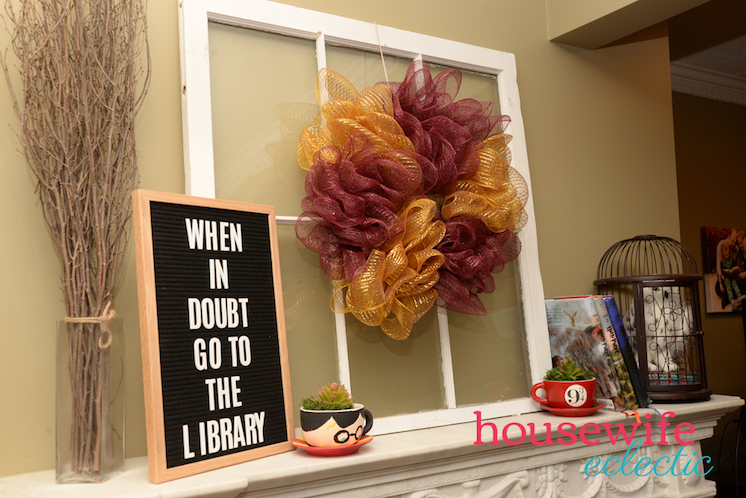 I've always wanted to be a mantel decorating person like my friend Debra from Housewife Eclectic. Isn't her Back to School Harry Potter Inspired Mantel just the cutest!?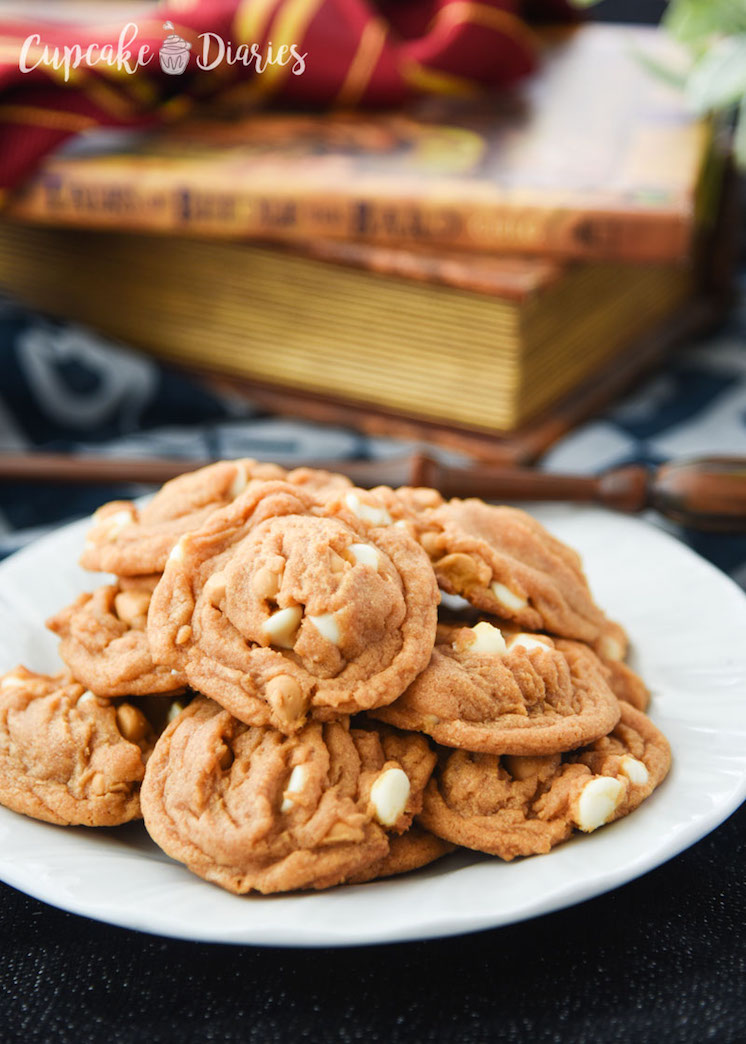 I'm drooling, are you drooling? The fabulous Alison from Cupcake Diaries has done it again. She always makes the tastiest things but how amazing does this Butterbeer Cookie recipe look? Yum yes I'm pretty sure I need to whip up a batch of these this weekend!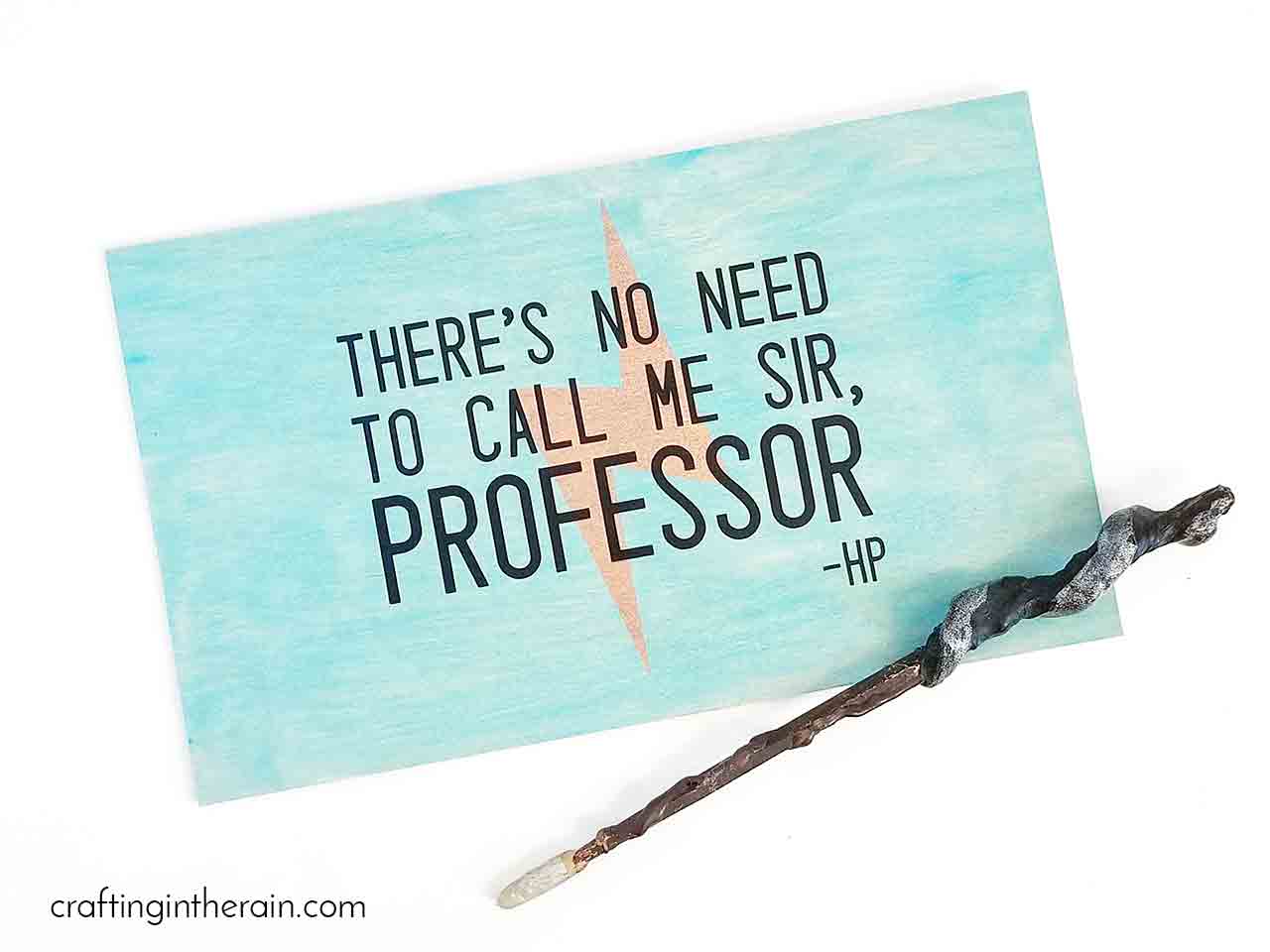 You guys my friend Stephanie from Crafting in the Rain has been making the CUTEST home decor stuff all year! And how excited was I to see them fabulous Harry Potter Quote Sign added to her collection. Can she be my mom too? But really she makes it look so easy I might just have to make my own sign!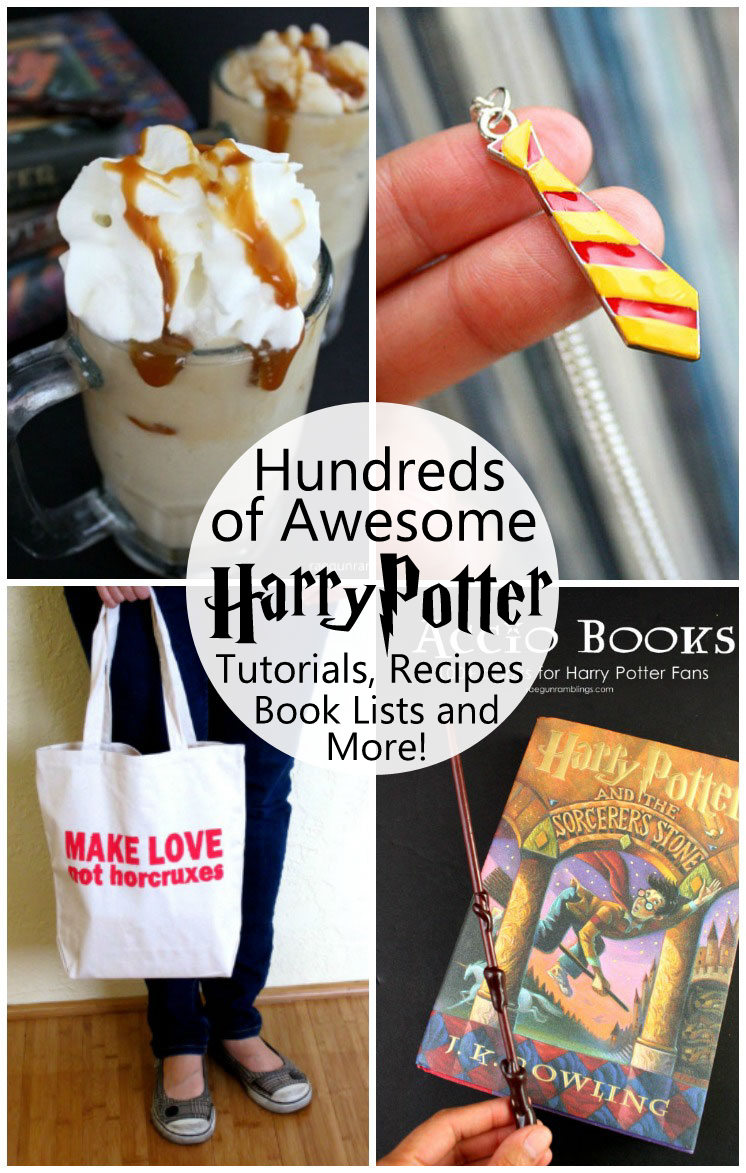 So much cuteness right!? Need more? You check out ALL the Harry Potter posts from past years (and a bazillion more from me in between).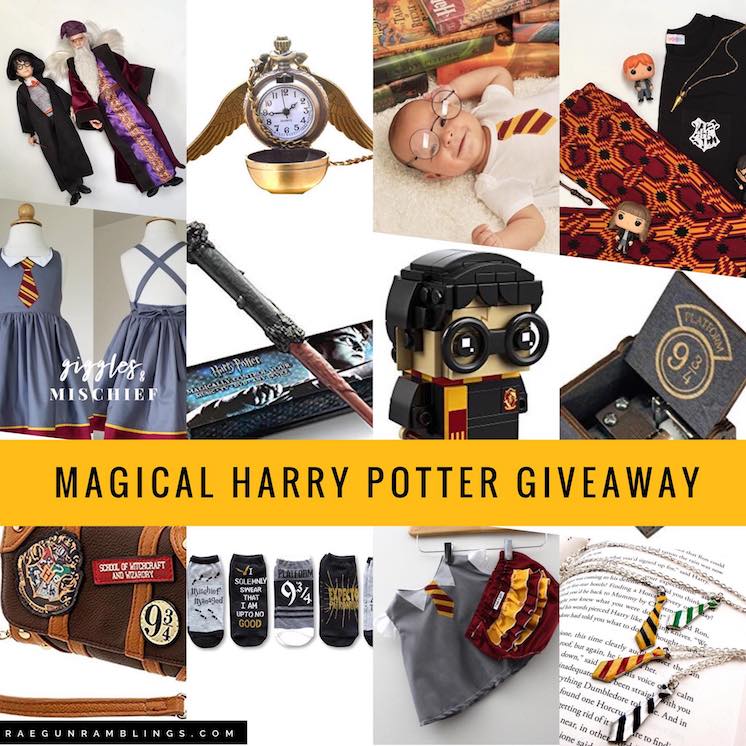 Don't forget to enter the giveaway, even if you've already entered you can get another entry every day for pinning a different post! One lucky winner will receive all the amazing things below! ENTER by using the widget below (or clicking here). To see all the new Harry Potter projects and find enter check here as they will be updated daily!
$50 Amazon gift card perfect for picking out your own awesome Harry Potter swag or stocking up on craft supplies to make your own inspired by the great tutorials from the series!
$50 Shop credit to spend on LuLaRoe with RaeGunRoe who will be having a special Harry Potter inspired event during the series!
One Harry Potter Baby Costume or House Tie Necklace from RaeGun perfect for Halloween, or sporting to a vacation to the Wizarding world, or just for any old Tuesday!
One Nerdifore from Giggles and Mischief (put to a $40) she makes the cutest Harry Potter inspired dresses for big girls as well as My Little Pony, Super Hero and other awesomely geeky options.
Dumbledore and Harry Potter action figures!
Other surprise Harry Potter swag!