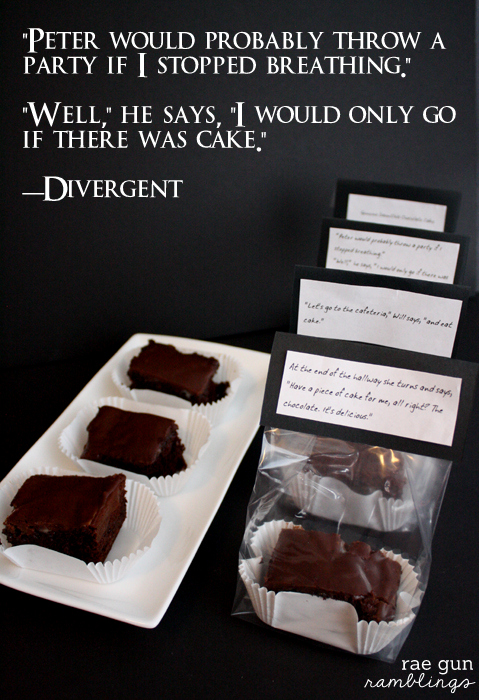 Eep we are just over a month away from the Divergent movie. I'm not shy about my reservations about the quality, casting, etc. but, this is one of my favorite books EVER, so I can't help but be excited right? In the book there are a bunch of references to the chocolate cake that they have in the Dauntless faction. So I thought what could be better than giving your fellow movie goers a slice of the delicious concoction along with a few cake related quotes. So today I have a Dauntless Chocolate Cake Recipe and Free Quote Printable.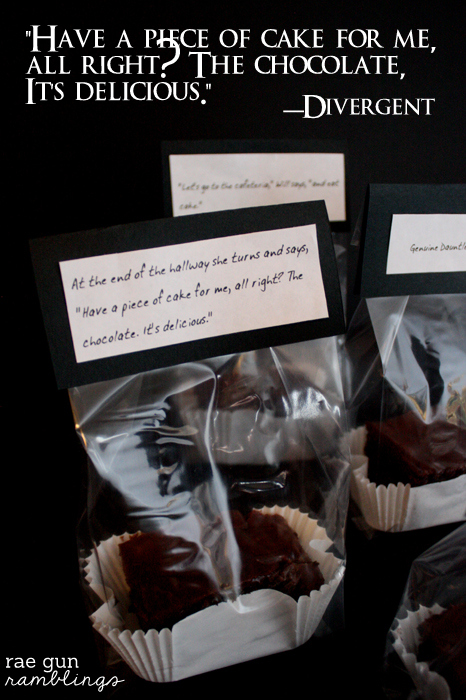 Every time the cake is referenced it sounds delicious. It's a solution to sadness. It's the type of food that you eat to try to cheer yourself or your friends up so I wanted something that was really delicious. When I was thinking of delicious chocolate cakes two popped to mind, my Skor Cake and my Texas Sheet Cake. I decided to allow them to mate and low and behold we have the killer, super rich, super yummy Dauntless Chocolate Cake.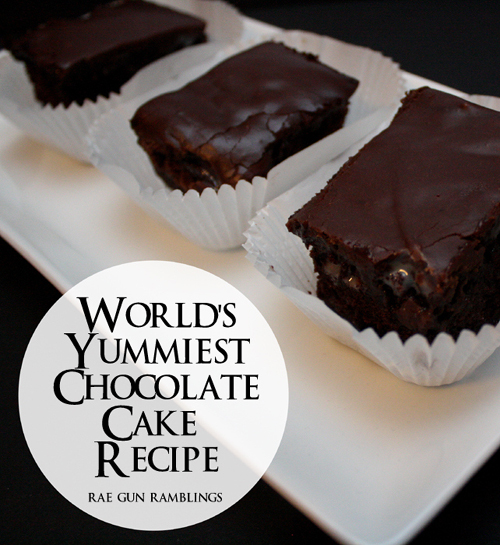 Ingredients
1 box cake mix and everything it calls for (i.e. eggs, oil, water, etc.) I like Duncan Heinz Devils Food Cake
1 Can Sweetened Condensed Milk
1 stick Butter
2 1/2 Tablespoons (heaping) Cocoa
4 Tablespoons Milk
1 teaspoon Vanilla
1/2 pound  Powdered Sugar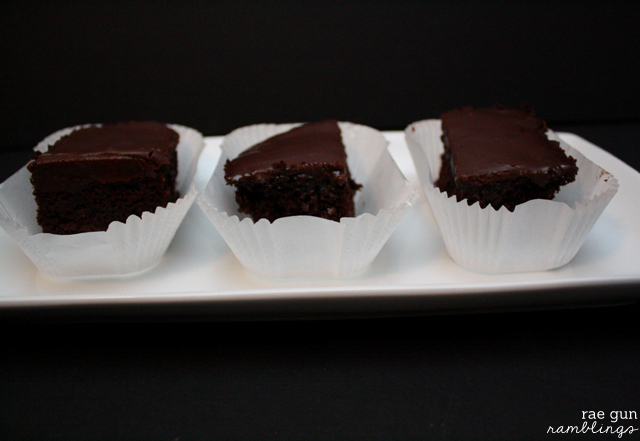 Directions
Prepared cake according to box directions. I like to over whip mine for an extra light and fluffy cake. Bake.
When done baking use a tooth pick to poke holes all over the cake.
Pour the whole can of sweetened condensed milk all over the cake.
Allow to soak in about 20 minutes.
Make icing by combining butter and cocoa over in a sauce pan over medium heat until butter is fully melted. Remove from heat whisk in the remaining ingredients.
Pour on top of cake using the back of a spoon to spread evenly.
Allow frosting to set before cutting.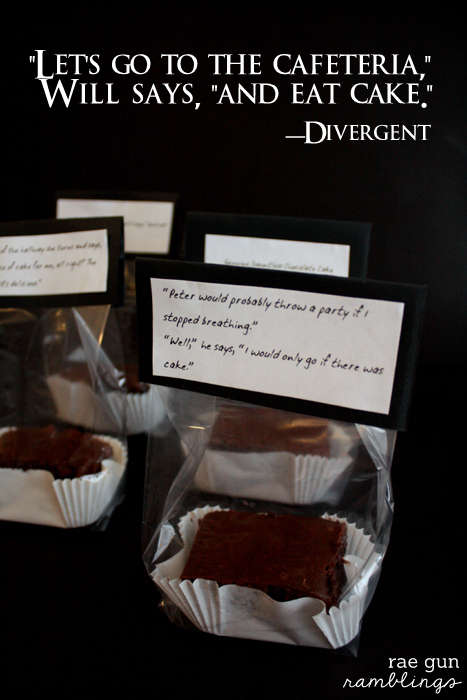 It's seriously so good guys! I had to send a bunch home with my mom and sister because I couldn't stop eating it. Of course then I got a picture only a few hours later from my sister with her half of the pan with only a smidgen left hahaha.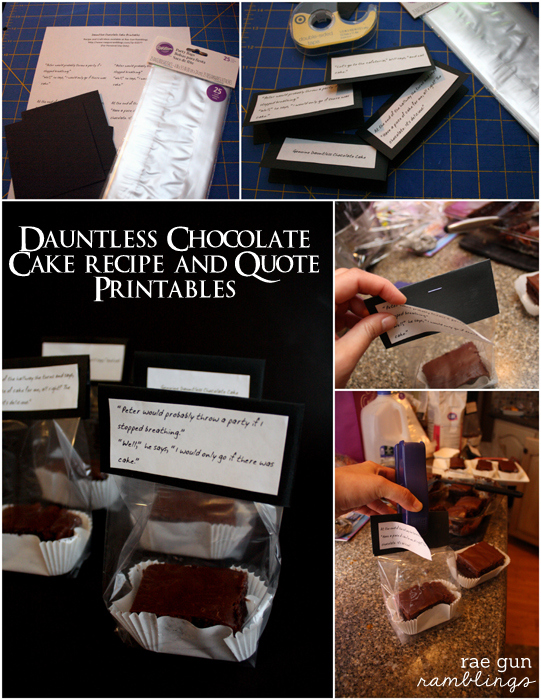 Now if you want to be super awesome and have a Divergent party or just bring your friends Divergent treats randomly or on movie day you can download my Divergent Cake Quote Printable. I found these cute rectangular liners at the store (maybe for eclairs?) but you could easily cut the cake more square and use cupcake liners. After you trim up your quotes you'll want to use some black paper cut 4.25 inches by 4 inches. Then fold them in half so they are 4.25×2. Next package up the cake and stable the black part over the end of your bag and with double sided tape attach the quote. (In the pictures I attached the quote first but then I realized I wanted the staple to be hidden so I peeled it off and restuck it). And if you haven't read Divergent yet, go do it!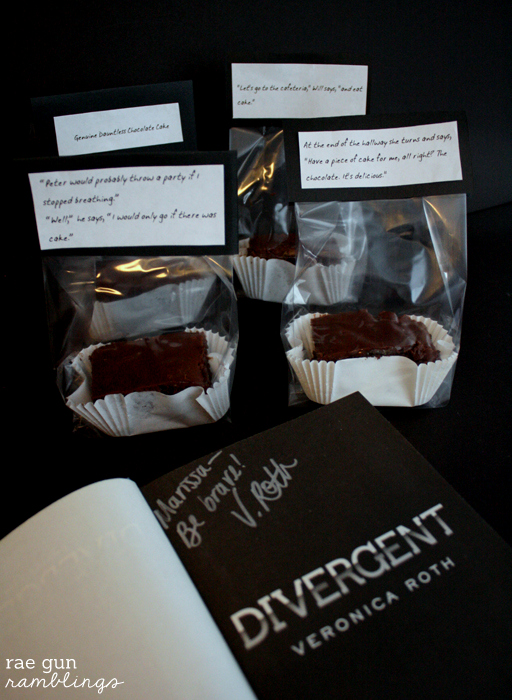 Let's connect! You can also find me hanging out here.