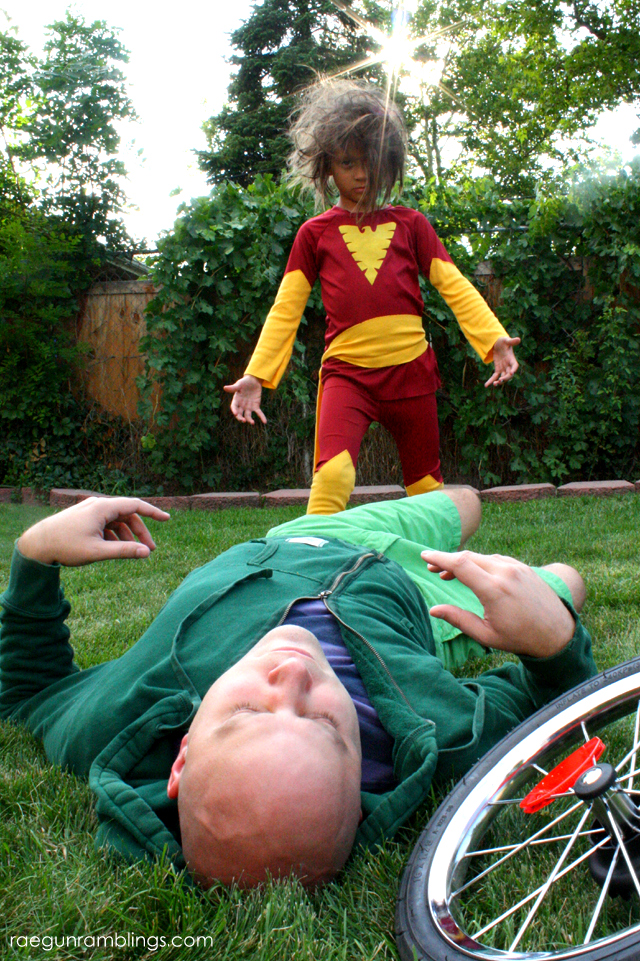 One of the first things Daniel did when we first started dating was to show me all the X-men cartoons from the 90's that he had lovingly recorded off of the TV years ago. Being a lover of kids with powers, how could I not fall in love. So when the eldest niece T announced that she wanted a Dark Phoenix outfit how could my aunty heart not go pitter patter?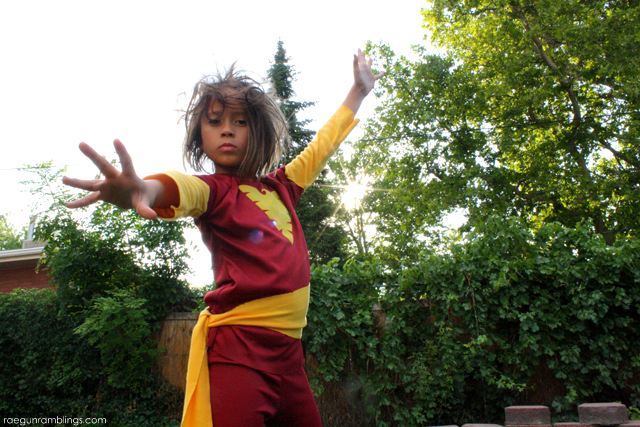 There's very little I love more than making costumes for my family and taking ridiculous pictures of them. But sharing my love of kids with powers, super heroes, kick-butt girls and all that with the next generation too comes in pretty high up there too. This costume was so easy to make and T absolutely loves it. You can do one in a kid version or adult the steps would be just the same.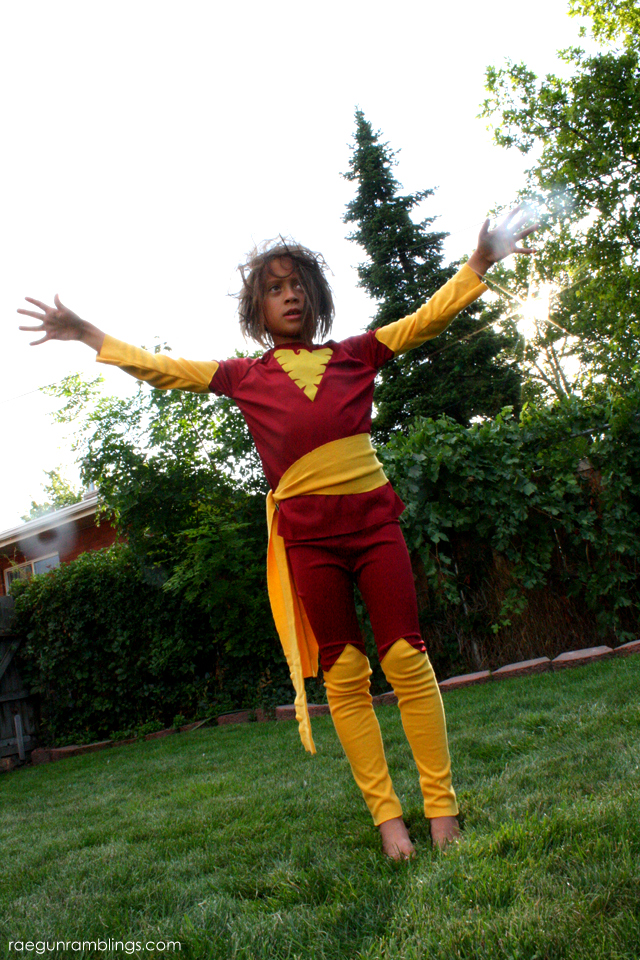 Dark Phoenix Costume Tutorial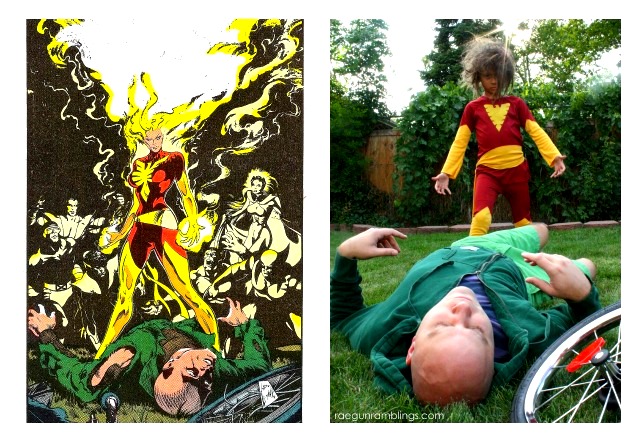 What You Need
Red and Yellow Knit
Yellow Cotton piece (for emblem)
Heatbond (for emblem)
Long sleeve shirt pattern
Basic Elastic Waist Pants Pattern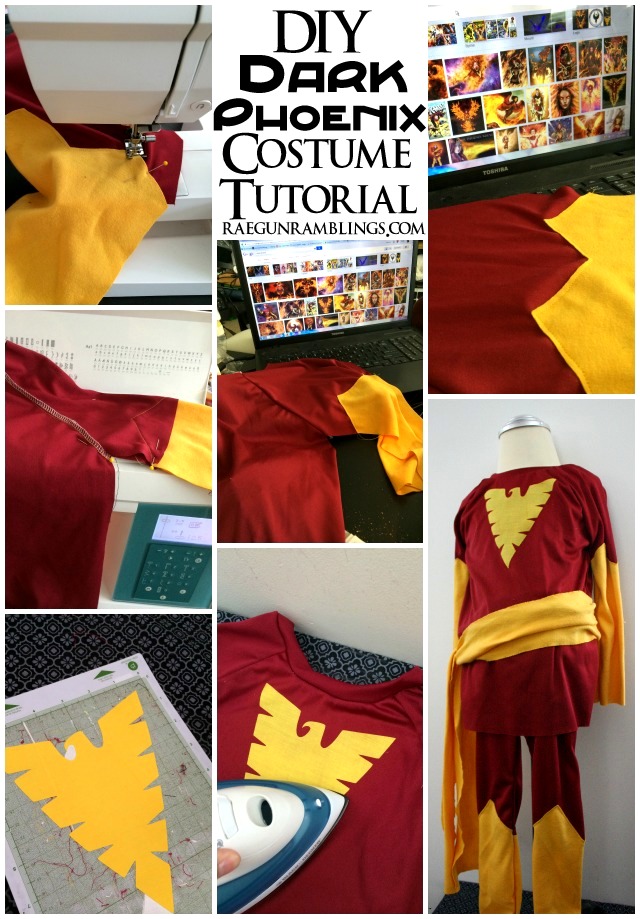 What to Do
Cut your bodice piece of your shirt pattern out of red fabric.
Mark on your sleeve pattern where the gold should be angled. Cut the gold fabric. Cut the maroon fabric so that it is straight across and will extend under the gold fabric.
Lay the gold on top of the maroon. Pin and top stitch along the gold edge to attach the gold to the maroon and form one long sleeve piece.
Continue to assemble the shirt like normal.
Lay the pant pattern out and mark where you want the gold to be for the the "boots" look.
Cut out and sew together like you did for the sleeve pieces.
Continue to assemble the pants like normal.
Cut a long sash out of gold (mine is just a long strip.
Make the emblem but making some iron-on fabric. To do this iron some heatbond to the back of plain cotton yellow fabric.
Then I used my Cricut by downloading a Phoenix emblem and cut it with the fabric side up positioned on my cutting mat. If you don't have a cutting machine you can do this step easily by tracing on the paper side of your iron-on fabric and cutting with scissors.
Peel the paper off the back and position on the center of your shirt and iron down.
Top stitch around the edge of the emblem.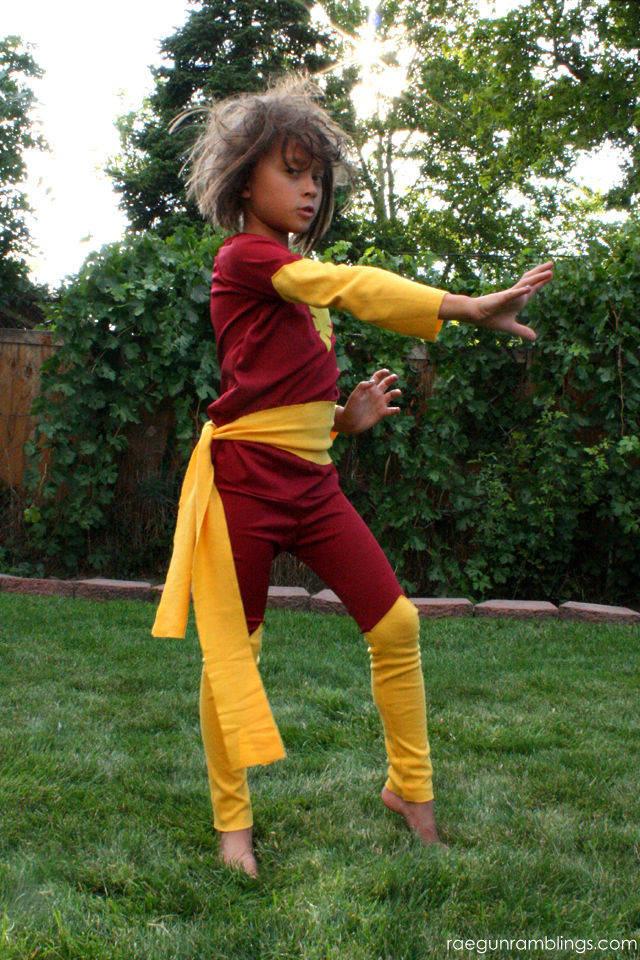 I'm sharing this as a part of Sew Geeky's August Theme: DC verse Marvel. If you have a special place in your heart for crafting and geeky goodness you'll want to go check out Sew Geeky. And make sure to visit the other bloggers playing along with the theme this month!