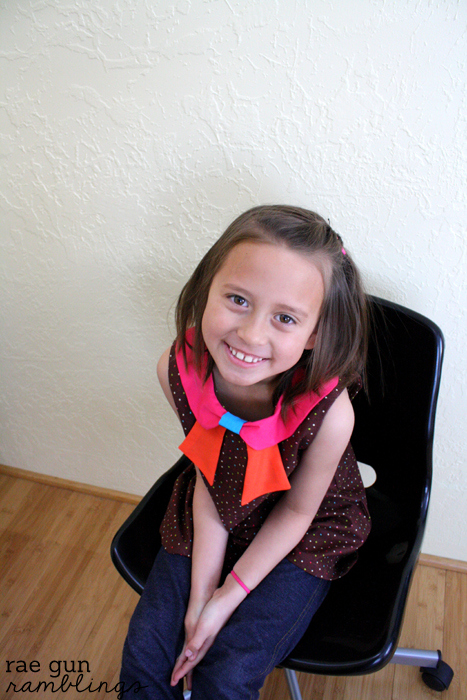 When Hayley from Welcome to the Mouse House and Mouse House Creations emailed to ask if I wanted to be a part of her very first pattern blog tour I was giddy. The pattern is so cute and I was excited to sew some up for the nieces. Of course I couldn't help but make some button hair pins to go with it. But before I get to the tutorial for the clips here are a few pics of T in her Norah tunic.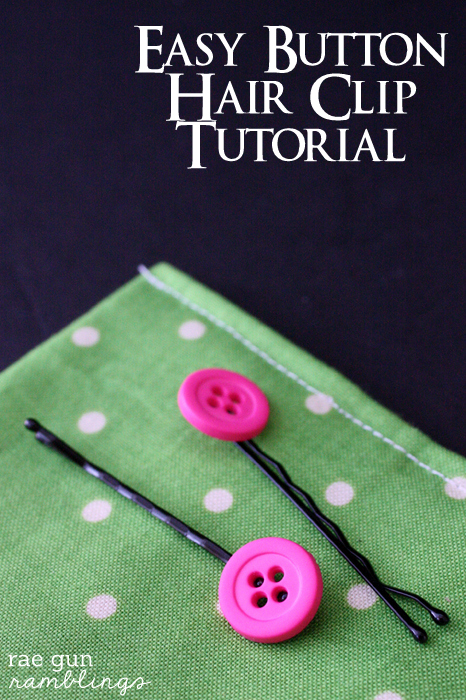 This pattern came together quickly and the directions are super easy to follow. There are a few different variations and all just as adorable. You can make it with the collar and ties like I did, just with the Peter Pan collar, or collar-less. It comes in both a tunic length like I did or dress length. And you can make it sleeveless or with short and long sleeves.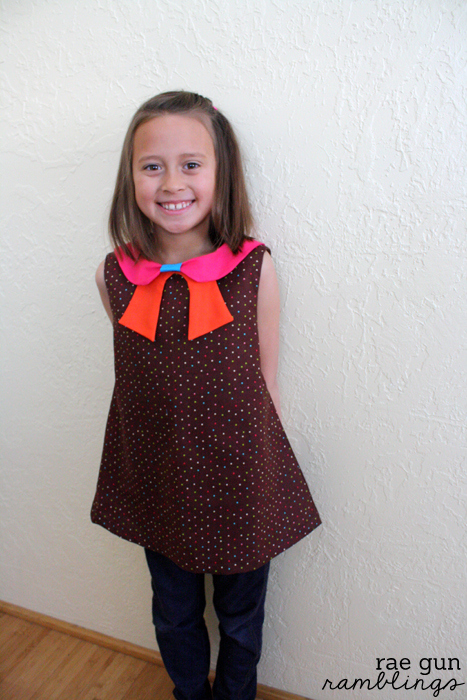 I would advise picking the size that coordinates with your kiddos measurement and the "finished measurement chart". T is 6 and a half and I did a 7 since it was sleeveless and knew that she's be wearing it over stuff this weekend I wanted to make sure it would be good for next Summer but the 6 would have been just fine both width and lengthwise.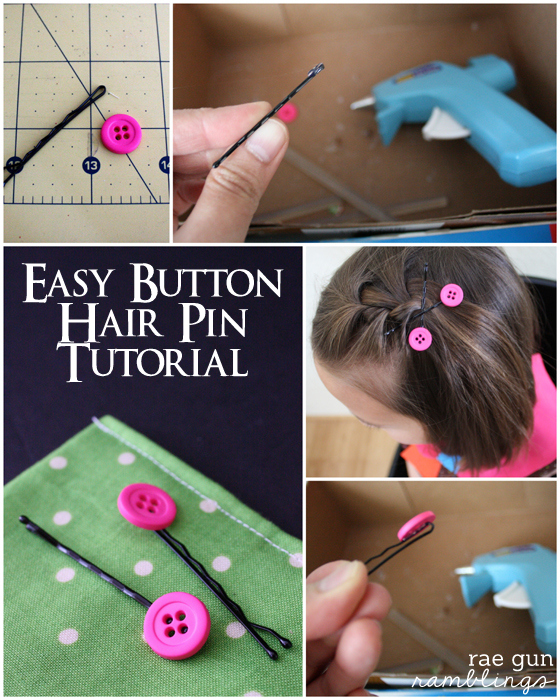 These hair clips are super easy and can be made with all kinds of buttons. Just add a dab of hot glue to the top of a hair pin press a button on top and you've got a cute inexpensive hair pin to match any outfit.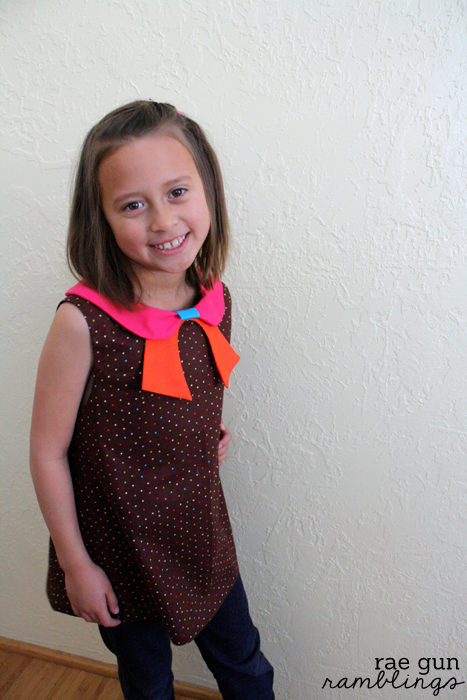 I love the Norah dress and tunic pattern. If you've got a little girl from 12 months to 12 years I can't recommend this pattern any more. I'm sure it will be a big hit. T really liked it and L has already asked for one in her size! In fact I'm super duper tempted to make myself something with the collar/tie detail. Do you think I can pull it off?
Let's connect! You can also find me hanging out here.