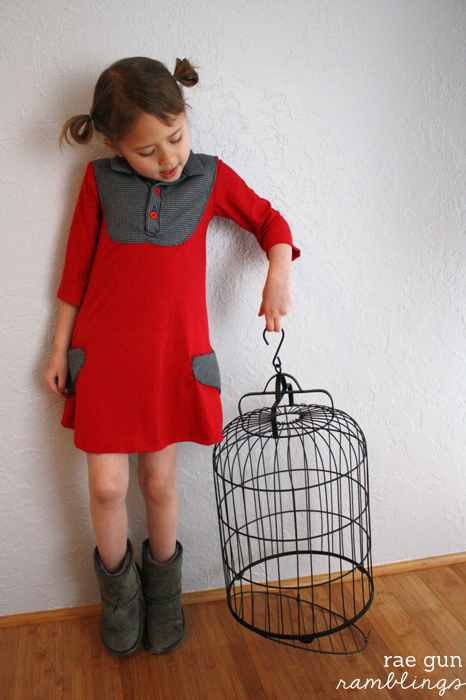 My cute friend Stacey from Boy, Oh Boy, Oh Boy Crafts has come come out with an awesome pattern with her company Beatnik Kids. I just adore The Bond Top pattern and am so excited to share my happy experiences with it. L loved it so much she's already planning on wearing it this Friday for her free dress day at school!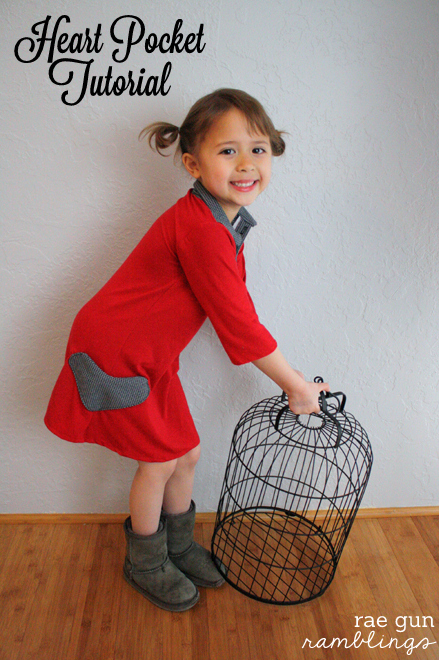 I hacked the pattern a little bit to make it a dress and added some  heart pockets. Scroll down for my heart pocket tutorial. Before we get to that here are a few notes about the pattern that you might find helpful.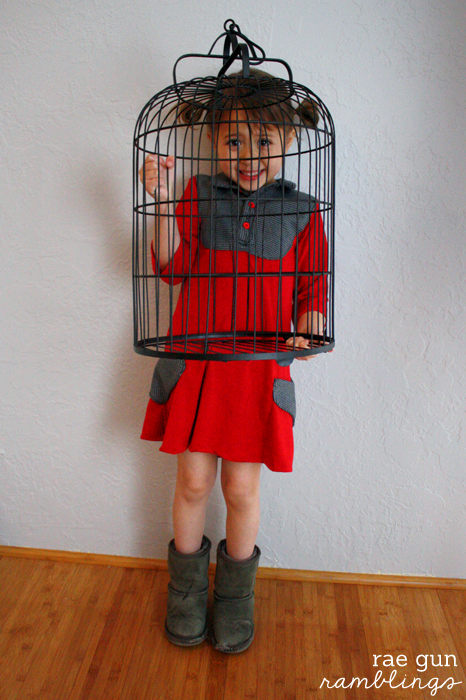 Just for reference L is 5, skinny, but not short. Based on her measurements I cut a size 4 for her but lengthened it because she wanted a dress. To do that I angled the side out towards the size 8 hemline and then added another 3 inches.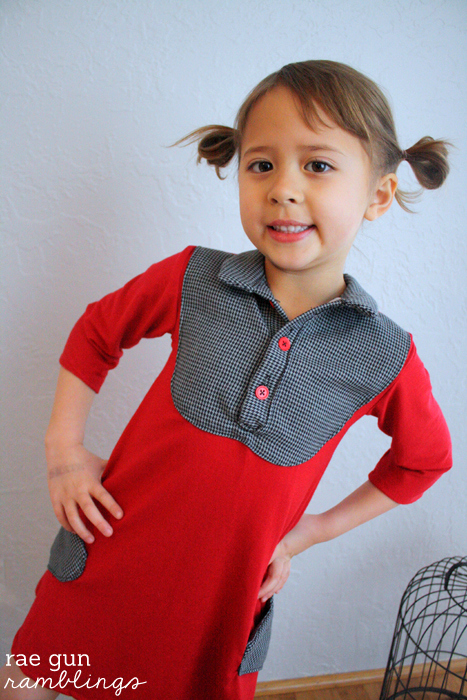 Confession: While I'm totally comfortable making princess dresses collars, plackets, and other menswear details always make me a bit nervous. Luckily the pattern and directions were really easy to follow so it went pretty well. I wouldn't think of this as a very beginner type of project but it's not particularly complicated either.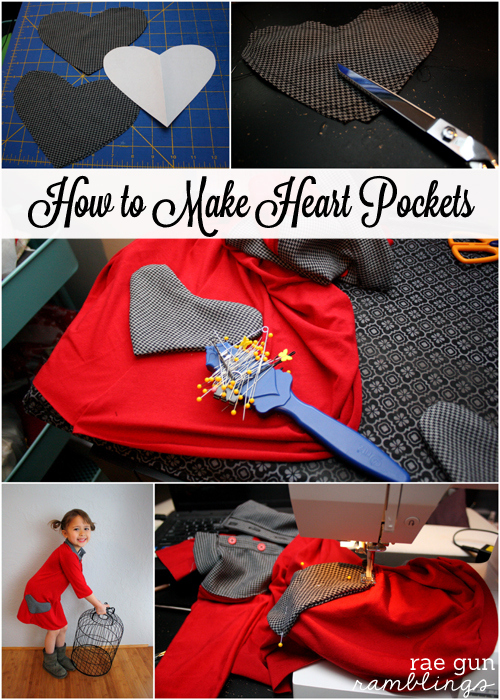 Now, making your own heart shaped pockets is really easy. Make some to add to a cute Valentine's day outfit, add details to purse or even pillow cases. Really the possibilities for cuteness are endless.
Make yourself a heart shaped pattern.
For each pocket cut two fabric hearts.
With right sides together sew around the edge of the heart leaving a small gap on one of the straight edges of the heart in order to flip it right side out. I used a 1/4 inch seam allowance.
Wedge out the point of the heart and snip all around the heart up to the sewing line but not cutting the stitching.
Flip right side out and iron down.
Pin to your garment or project.
Sew from the middle of the rounded edge, down around the point to the other rounded edge making sure to back stitch at be beginning and the end.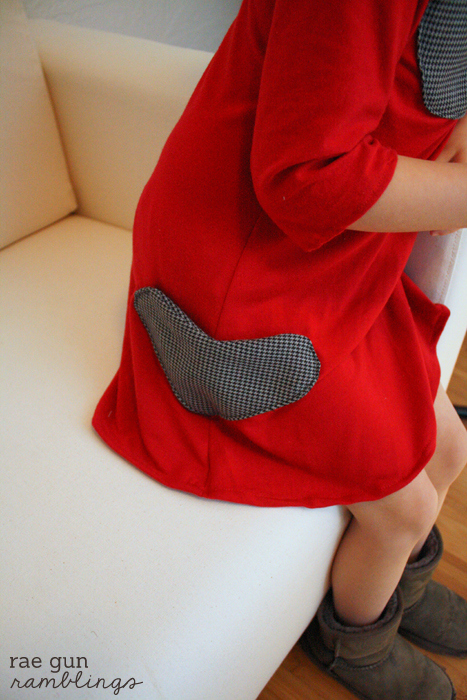 And there you go you have a cute little heart pocket! Thanks so much Stacey for inviting me to be a part of your pattern tour! See what other bloggers have done with this pattern all week long. Today Rachel from Once Upon a Sewing Machine is sharing her version too.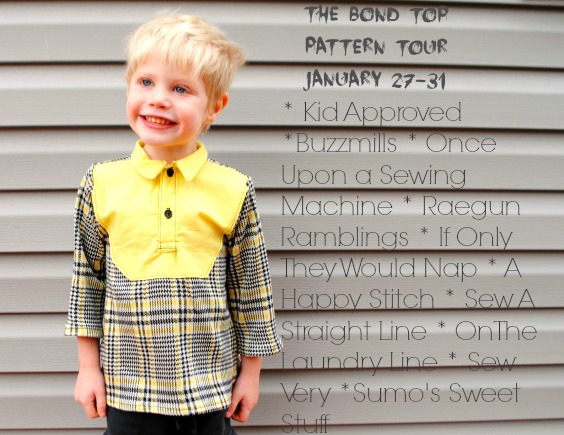 In honor of the pattern tour and Kids Clothes Week, Beatnik Kids is be having a sale. Use the code BONDTOP to receive 2 dollars off the original $8 price. This is such a cute pattern if you have any inclination I suggest you snatch it up at this price!
Let's connect! You can also find me hanging out here.