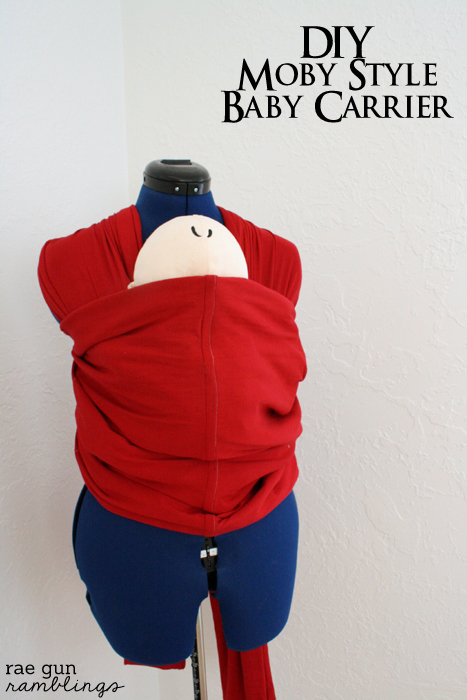 The countdown to Toasty's arrival is totally on. I have a list of things I want to make before he gets here but at the very top is a Moby baby wrap. I still have my pouch sling that I used when L was little and I would watch her while my sister was working but the Moby carrier is a nice different option. While registering I was shocked at how expensive these carriers are so today I want to show how to make a moby wrap baby carrier.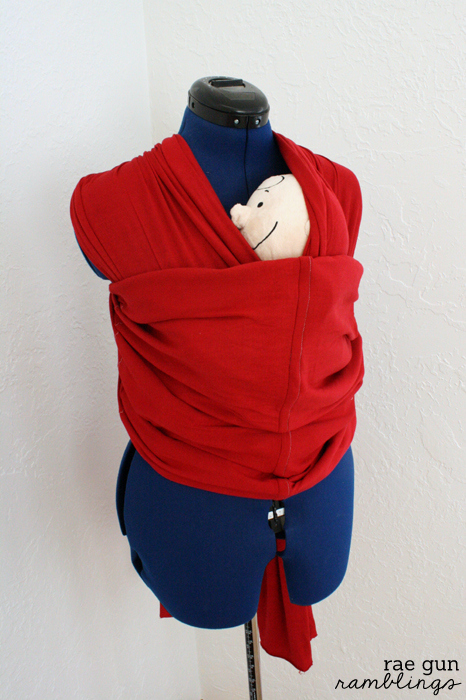 Even if you can only sew a straight line you can do this. As far as sewing skill level goes this has to be one of the simplest tutorials I will every share on this site. And it's so easy and quick that if you can't sew a stitch you could cut it out and take it to a friend who sews and have it done in 5 minutes. Or if you want you can buy twice as much fabric and you wouldn't have to do any sewing (you would have a lot of fabric left over or you could make two).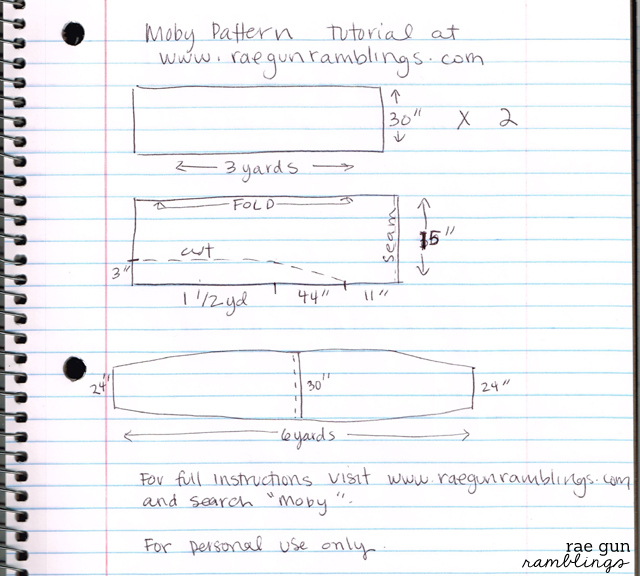 The moby carrier is pretty much one long strip of fabric that is tapered at both ends. You can see the measurements above. The key is really just cutting it. I like the sewn way because it saves money and it gives you a seam down the middle which is handy way to find the center when you go to wear the baby carrier. If you go for the no sew way you basically cut your fabric in half and fold it instead of having the seam shown in the picture (this might make more sense after my instructions below).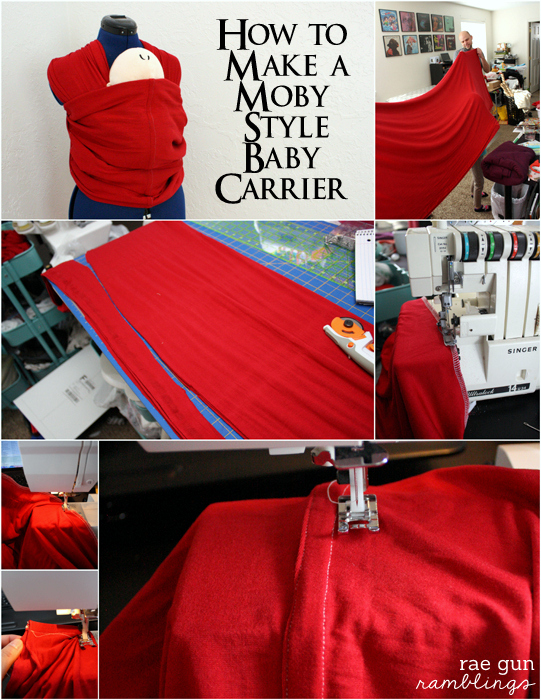 Homemade Moby Wrap Instructions
Start with 3 yards of 2 way stretch knit fabric. Get something of decent quality not too thin so you can see through it. I like the stuff Jo-Ann Fabrics carries.
Have a helper hold the other end and cut the fabric in half lengthwise. This should leave you with two pieces around 30 inches by 3 yards. Don't worry about it being exact if your fabric is a little bigger or smaller in either direction.
Then with right sides together sew or serge the ends of the two pieces together. You should now have a long strip 30 inches by about 6 yards long.
Make a french seam by folding the ends to sandwich the tails of the seam into the sides. Sew down encasing the wrong side of the seam. This will leave you with a little flap. Now open up your fabric and lay the flat to one side and sew down the flap so it lays flat.
Next fold the fabric in half lengthwise and then in half the other way. With the folded sides facing UP and to the RIGHT like in my drawing above trim the raw edges so that you get tapered ends this will make the homemade Moby wrap easier to tie. (second drawing)
Now you are good to go. Since it's knit it won't unravel.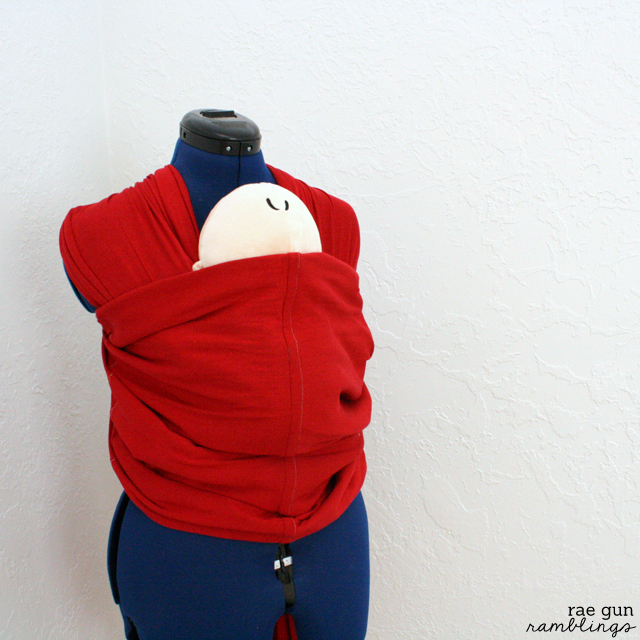 My niece T (the older one) pretty much lived in the Moby. I remember my sister walking her to sleep and then laying down and carefully unwrapping her to sleep on the bed. Can you say needy? But really this is so convenient to keep your little one close and your hands free. If you want to run to the store I recommend putting the wrap on at home so you don't have to worry about the tails dragging on the dirty parking lot or store floor. And driving with it on then when you get out of the car pop your baby in and you're good to go and don't have to juggle the car seat.
I think the best way to learn how to use the Moby is to watch a video. Once you see it on a real person it makes so much more sense. You can use these for newborn as well as toddlers. This video shows 3 carry styles but if you go to YouTube you'll find a bunch of other ways. Just remember to always be careful and use your best judgement (some of those carrying vids seem a bit crazy in my opinion).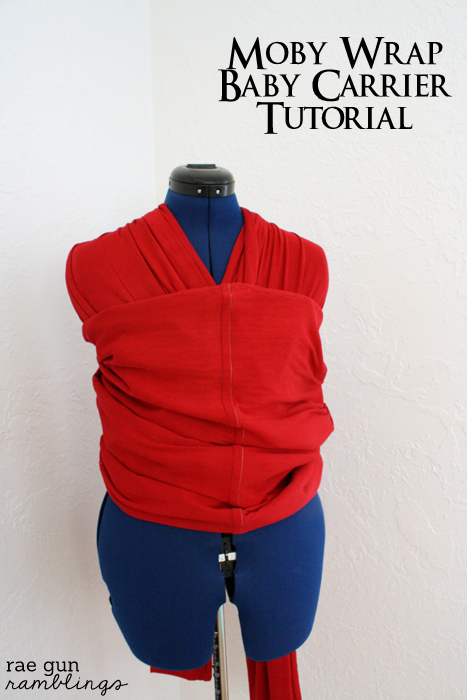 And check back in tomorrow. I'm showing how to make a Moby wrap with a decorative panel.
Let's connect! You can also find me hanging out here.