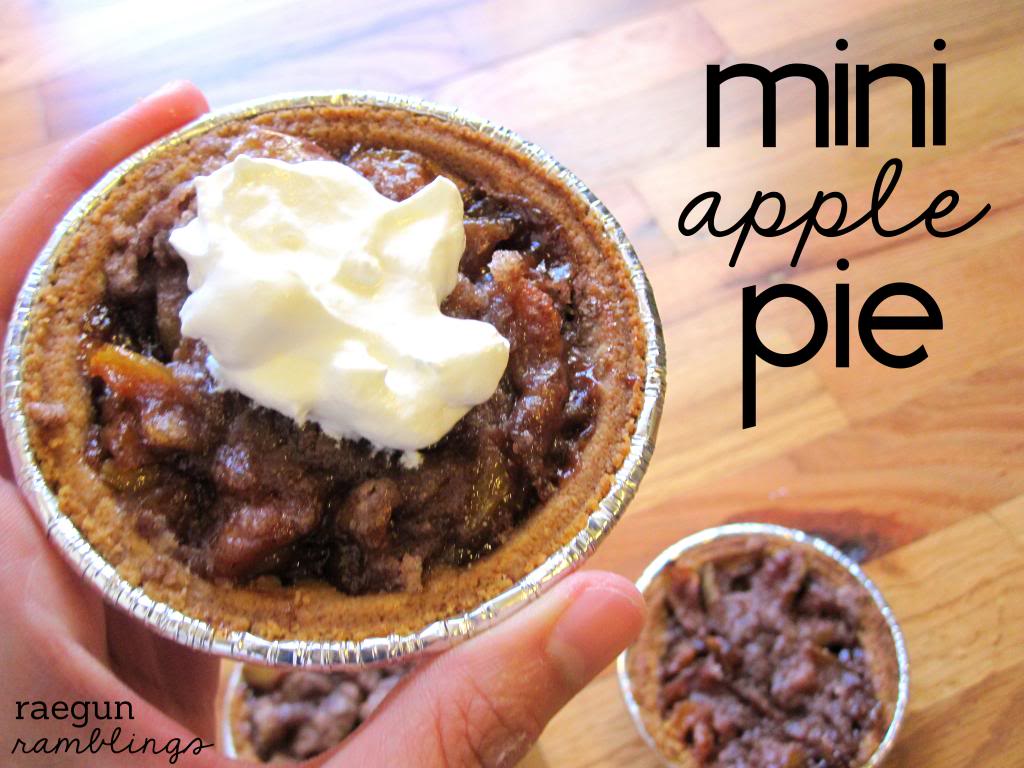 I have tried to make apple pies a few times but I've never been thrilled with the results. And while these aren't your traditional version I am so happy with how my Mini Apple Pie recipe turned out. Not only did all my family members rave about them at Thanksgiving but they are super easy to make.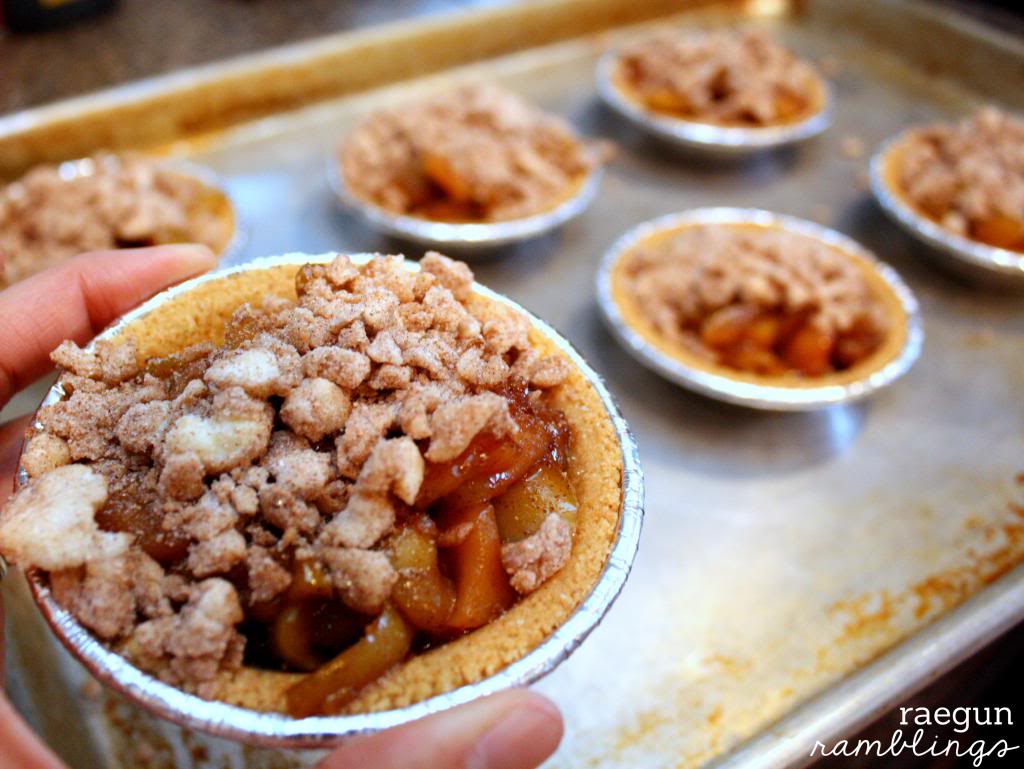 Mini Apple Pie Recipe
3-4 apples
3 TBS sugar
1 TBS brown sugar
1/2 tsp cinnamon
1/8 tsp nutmeg
1 tsp cornstarch
1/2 tsp vanilla
1 pack mini pie crusts
1/8 C brown sugar
1/4 C flour
1/2 tsp cinnamon
1/8 C butter

I used apples from my tree that I had seeded and frozen. They filled up a quart size ziplock I think there were about 4 apples. I left the skin on. You'll wall the apples chopped so if you're using fresh apples do that first (I just threw my frozen apples in the pot and used kitchen shears once they were thawed enough to cut). Cook the first batch of ingredients except for the vanilla over medium heat stirring until the apples are cooked through. Turn off the heat and add in the vanilla.

Prepare streusel topping by cutting cold butter into the rest of the ingredients. This recipe makes 6 mini pies.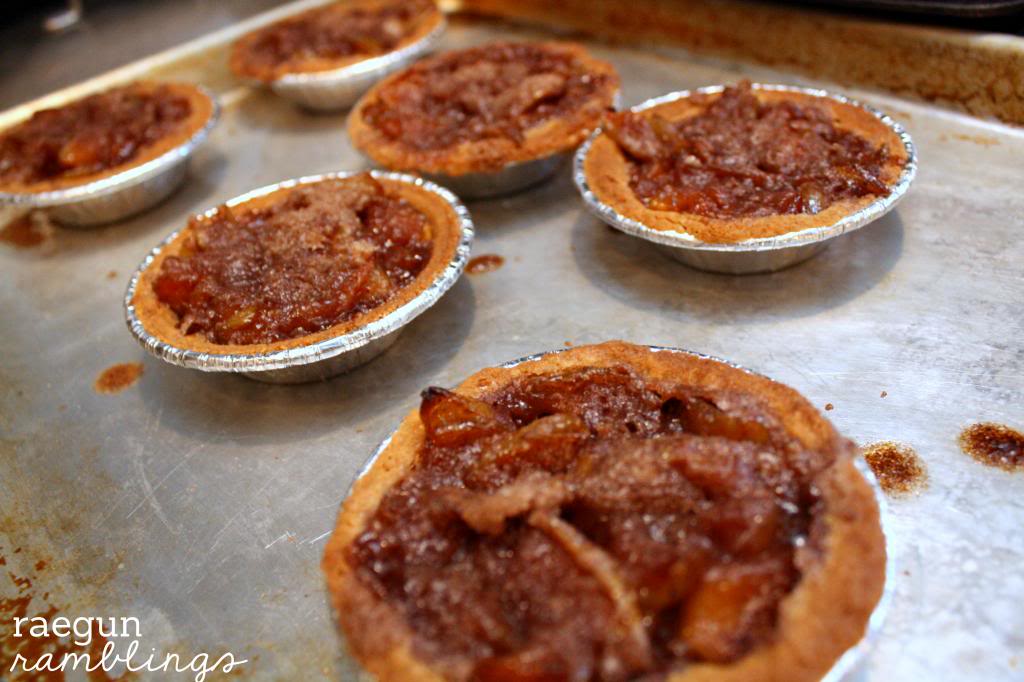 Spoon the apple mixture into each of the crusts and then top with streusel topping. (I put a little too much butter in this batch for the topping so it's a bit more melted than a streusel should be in the picture but I adjusted that in the recipe.) Bake at 350 until the topping looks done (mine took about 20 minutes. Top with whipped cream or ice cream and serve. Enjoy!