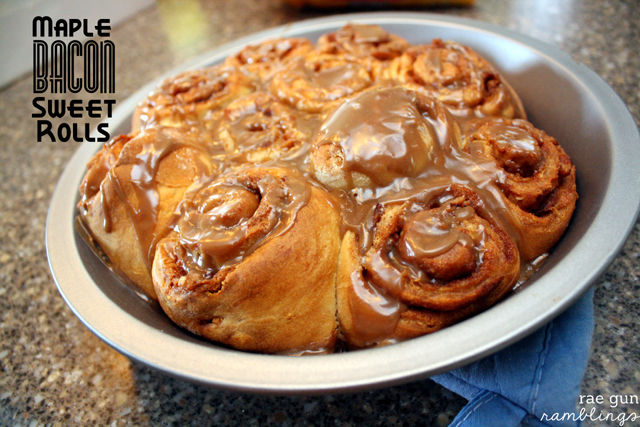 My sister is bacon obsessed as I've already mentioned a few times. She is also a baking and cooking machine. She's always making something delicious but recently she's been on a bacon in dessert kick. You remember those amazing double chocolate bacon cookies she got me hooked on! Well she did something awesome and converted The Pioneer Woman's Sticky Buns Recipe to make maple bacon cinnamon rolls and boy were they tasty.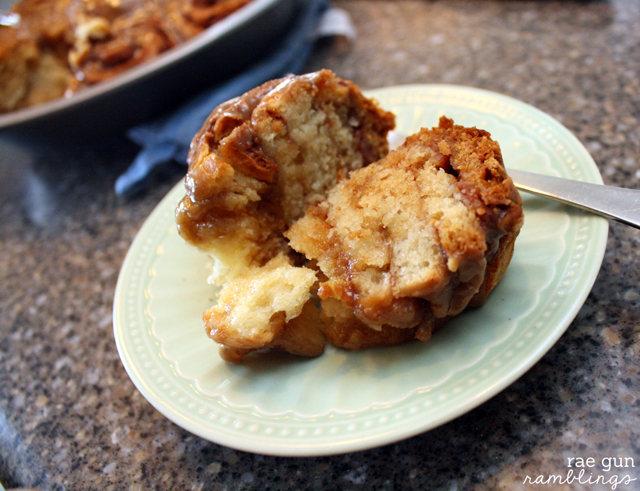 Maple Bacon Cinnamon Rolls
Dough
1 cup Whole Milk
2/3 cup Sugar
1/4 cup Canola Oil
1/2 package (1 Teaspoons) Active Dry Yeast
2-1/4 cups Flour, Divided
1 teaspoons Salt
1/4 teaspoon (scant) Baking Soda
1/4 teaspoon (heaping) Baking Powder
6 TBS Melted Butter
2 Tablespoons Ground Cinnamon
Rolls
1/2 package of bacon cooked well done, SAVE THE GREASE
2 tablespoons butter melted
1/3 cup sugar
A generous sprinkle of cinnamon
Icing
3/4 – 1 cup powdered sugar
1-2 drops of maple extract
2-3 tablespoons of bacon grease
A splash of left over coffee
A splash of milk
Directions:
Make the dough the night before so it can firm up in the refrigerator over night. Heat milk, oil, and 1/2 cup sugar don't let it boil. Cool until lukewarm. Add yeast and 2 cups flour. Stir gently and cover with a tea towel, allowing it to rise for 1 hour. After 1 hour, add remaining flour, baking soda, baking powder, and salt. Set aside.
The next morning while the bacon is cooking roll out the dough into a large rectangle. Use additional flour on your surface to roll out the dough. Once the bacon is cooked mix 2-3 tablespoons of bacon grease with the melted butter, reserve another 2-3 tablespoons of grease for the icing. Add 1/8th of a teaspoon of maple extract to the butter grease mixture, then pour and spread evenly over the rolled out dough. Sprinkle the sugar and cinnamon evenly over the dough. Then crumble 2/3rds of the cooked bacon on to the dough.
Roll up the dough being sure to make a tight roll. Cut and place into a pan cut side down, not too tightly packed. Allow the rolls to rise at least 30 minutes to 2 hours (the longer the better).
Bake at 375 degrees for 20-30 minutes.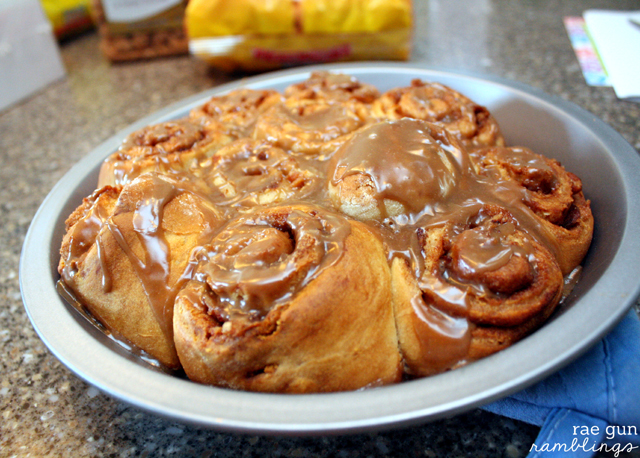 While the rolls are baking mix all the ingredients for the icing together. Use your judgement – add more milk if it's too thick, more powdered sugar if it's too thin. When the rolls are done baking, pour on the icing and topped with the left over bacon.