One of the very first things that I ever pinned was this double fingerprint charm by Brent and Jess of Fabuluster on Etsy. You've probably seen the gorgeous pendants that mesh your and your spouse's thumbprints, kind of a lovers charm? But if you're anything like me you might have a hard time spending the 235$ to buy one (or ask someone else to buy one) for yourself.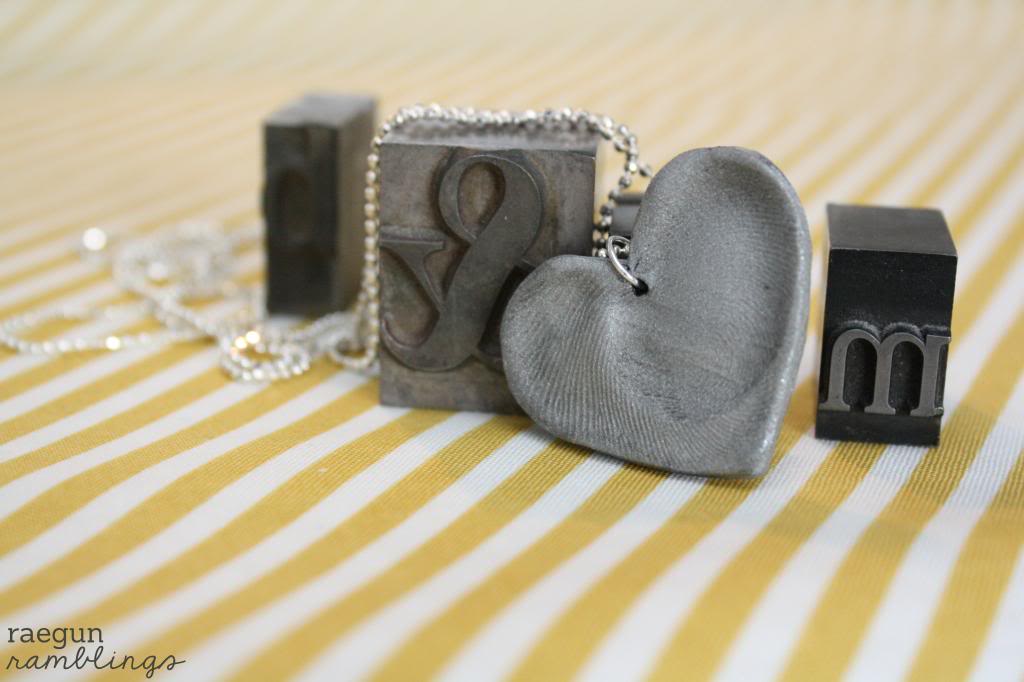 I decided to try to make something similar out of clay. And while I still think the original version is clearly better I'm quite smitten with how this one turned out.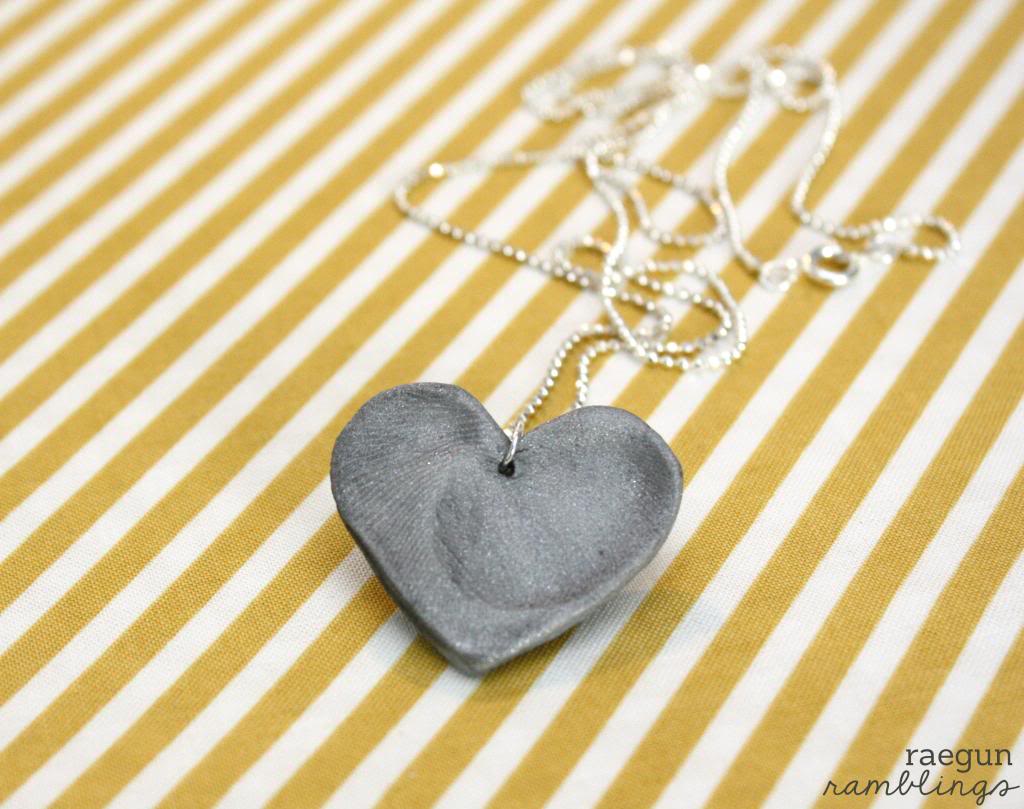 This was actually really easy and super inexpensive to make. I was thinking of making my sister one for mother's day with the thumbprints of the naughties on it. And if you want to make it for a man it would be fun to put the hole on the side and make it into a key chain.
Lovers Double Fingerprint Heart Necklace Tutorial

You'll Need:
Start by rolling a small amount of clay into a ball. Next roll the clay out flat. Have the first person press his thumb hard into the clay. Then do the second thumbprint at an angle forming a V with both prints.
With scissors cut around the thumbprints to form a heart. Use your fingers to gently smooth the edges without disrupting the fingerprints. Use a pint and make a hole. Make it as close as you can to the edge being sure to consider the size of your jump ring or key ring.
Place the prepared clay on parchment paper or foil and bake according to the directions on the package. Turn off the heat and let cool completely in the oven before removing. place a small dot of black paint on the charm and quickly rub off. You may want to use a tiny bit of water to remove more paint depending on how dark you prefer it to look. As long as you work quickly you can add more paint or remove more.
Finally open your jump ring spreading the pieces sideways (as opposed to prying open) and thread through the hole. My hole was too far from the edge so I had to spread my jump ring really really far. Then thread your chain through the jump ring and enjoy.
UDATE: thanks to a few people that brought this to my attention!
A really good simple article about Polymer Clay Safety that goes into why and how you should be careful is here: https://www.squidoo.com/polymer-clay-sculpting#module10603851
Let's connect! You can also find me hanging out here.