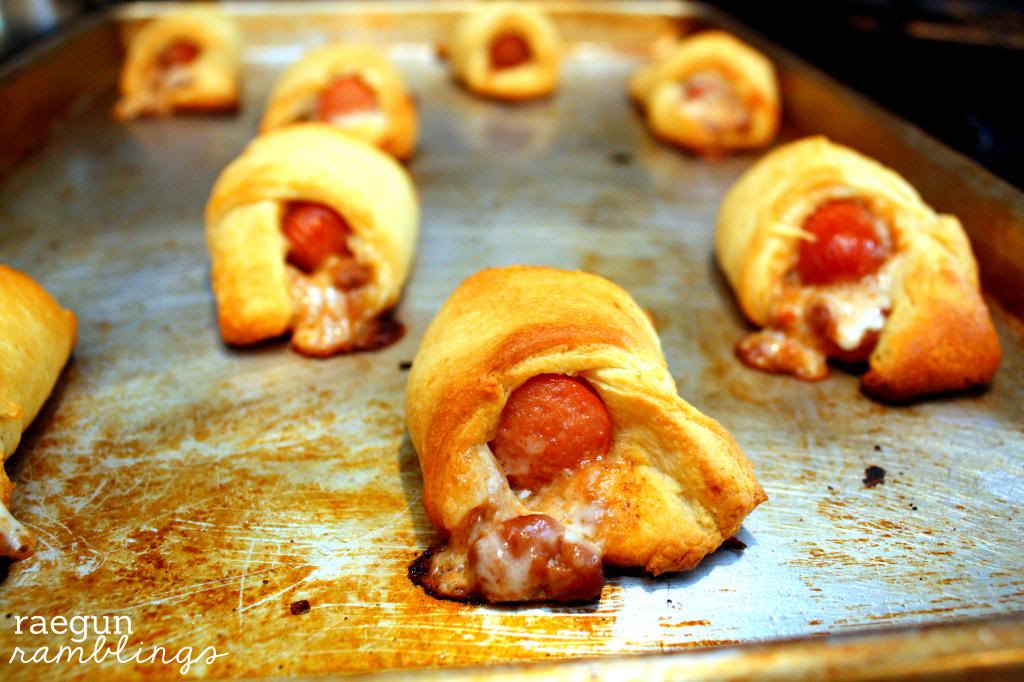 I know I'm not the only one that loves pigs in a blanket. I recall Al Roker suggesting the treat for Will and Kate's wedding a while back. I do believe I hit on a little bit of genius on this one though.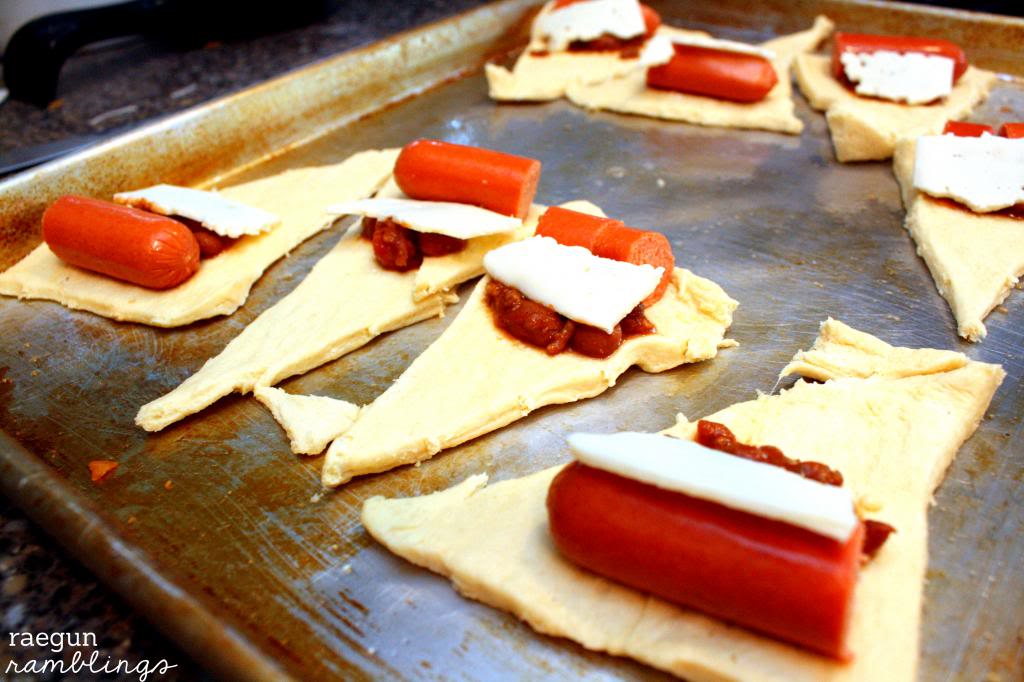 It's like magic. Me being too lazy to make real food. Left over chili that MIL had brought over. Hot Dogs, Cheese, and Cresent Rolls. And the Chili Cheese Pig in a Blanket was born.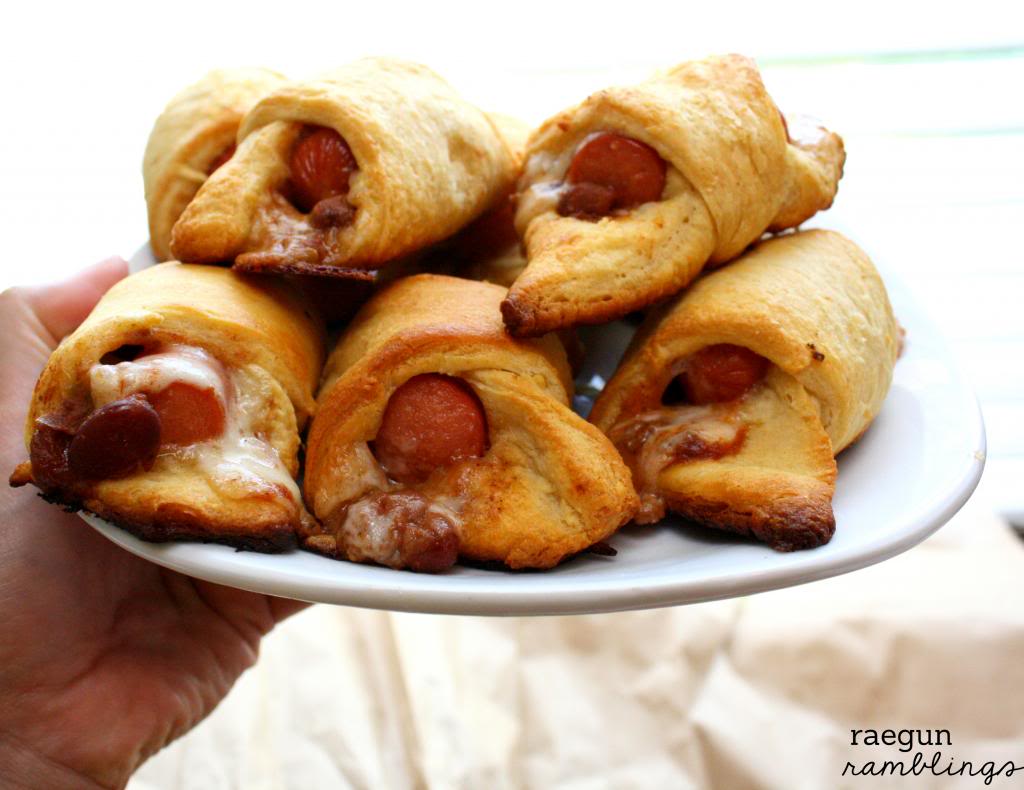 For a whole pack of crescent rolls you only need a small amount of chili. Maybe like 1/2 a cup. I lay the roll dough flat, cut the dogs in half spoon on some chili, sprinkle some cheese and bake according to the package directions.

Let's connect! You can also find me hanging out here.