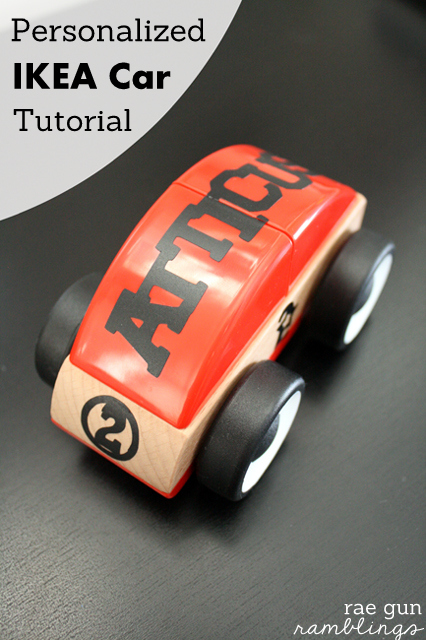 I had the honor of celebrating one of my favorite boy's second birthdays this weekend. So of course I had to make him a week handmade gift. Last time I was at my local IKEA I fell in love with their cute little plastic and wood cars. So I thought wouldn't it be fun to have your own personalize car? So today I have a super quick and inexpensive personalized IKEA Car Tutorial to share.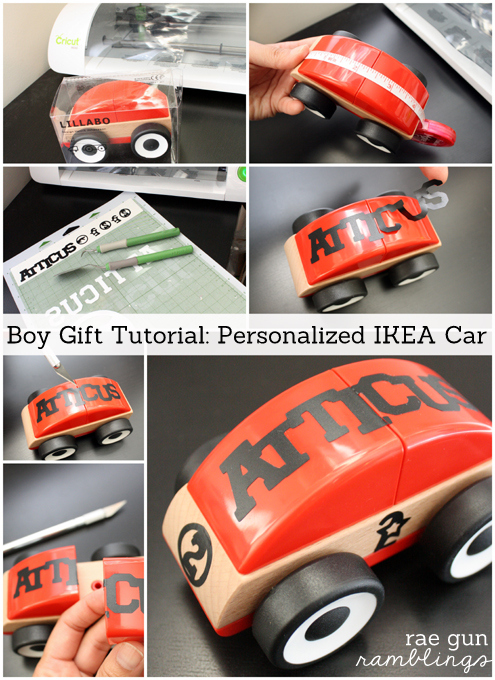 What You Need
Toy Car (I used IKEA's LILLABO car)
Vinyl
Cricut Cutting Machine and Images
X-acto knife (if your car has any parts that open)
This came together so easily all I did was measure the places that I wanted to personalize then make a layout in Cricut Craft Room to fit the right size. For the letters I used letters from "Extreme Fonts" and I made sure to have them touch and "meld" that way it made it one long sticker instead of me having to deal with a bunch of little ones. And for the #2's I use "From My Kitchen" and "Hannah Montana". Then I cut the vinyl out positioned and I was done. So quick and easy but with such cute results.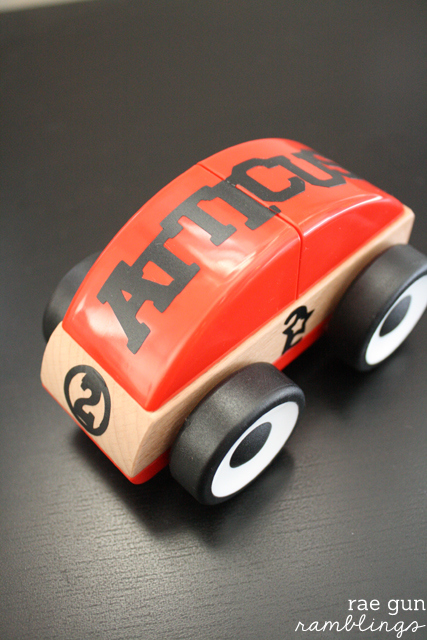 The little guy totally smiled and started playing with it immediately. Melts my heart. I'm thinking this will be one of my go to boy gift ideas from now on.