The following post is part of Michaels Recollections Glitter Campaign. I received compensation and awesome glitter for this post but all opinions are 100% my own and I'm excited to share!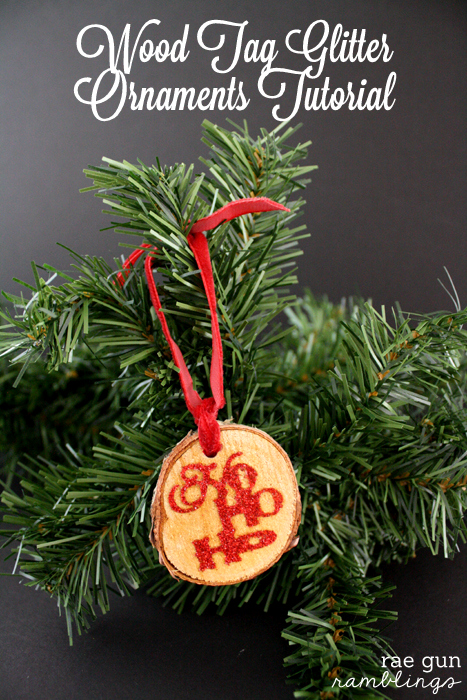 I love handmade Christmas ornaments. Every year I make a few different kinds. I was so excited to get a HUGE box full of Michaels Recollections glitter to play with since it is perfect for all kinds of craft projects. Plus I just love the look of glittery ornaments.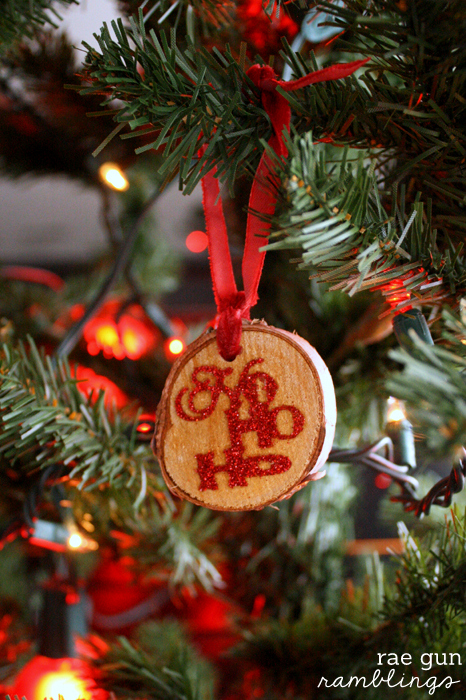 When I found these darling birch tags I knew that I would want to make some Wood Glitter Stenciled Ornaments. You know since I'm just a tiny bit obsessed with glitter and wood grain Christmas decor this year ;)
Wood Glitter Ornament Tutorial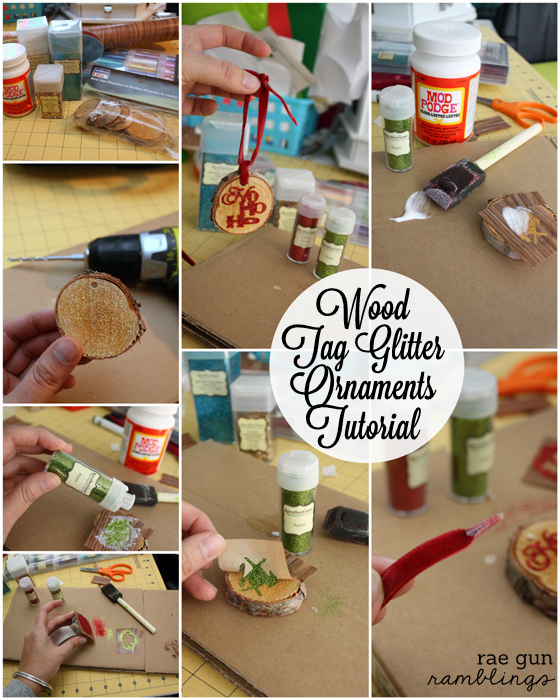 What You Need
Michaels Recollections Glitter
Contact Paper (or Scrapbooking Vinyl)
Ribbon
Drill (or glue)
Start off by drilling a hole in your wood tag. If you don't want to use a drill you can just glue your ribbon to the back or top of your wood tag.
Next make a stencil out of contact paper or some kind of sticky backed removable paper. I started by measuring the surface of my wood tag then I cut my shapes/words out on my Cricut cutting machine. You could just as easily trace a design and cut it with an exacto-knife if you have a steady hand.
Press it onto your wood piece being careful to add any filler spaces and press all the edges down. Then dab a generous layer of Mod Podge onto the stencil and top with think layer of glitter.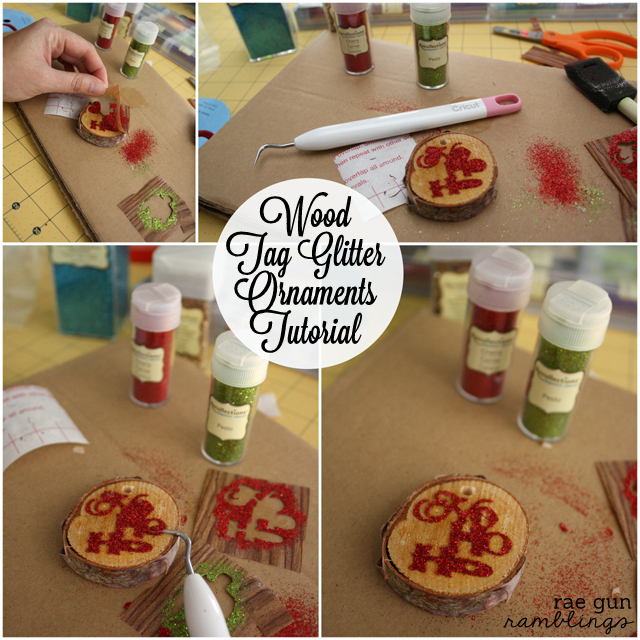 The Recollections glitter comes in a variety of colors and sizes, my favorite is the gold tinsel, but I thought the very fine red glitter would work best with this project. I had some larger sizes of glitter containers and sets but the glitter is also sold individually and in various sizes starting at just $3.99 exclusively at Michaels.
Allow to dry and set for about 1 hour and then gently tap the wood piece to clear any loose glitter. Then gently pull off the stencil.
If your design has some small filler pieces like my Ho Ho Ho use a sharp tool to remove all the little pieces. I like the control I get from Cricut weeder tool but you could also do the same thing with a straight pin in a pinch.
Finally tape the end of your ribbon to help thread it through the hole in the wood and then tie a double knot at the base and then another to form a space to hang the ornament from.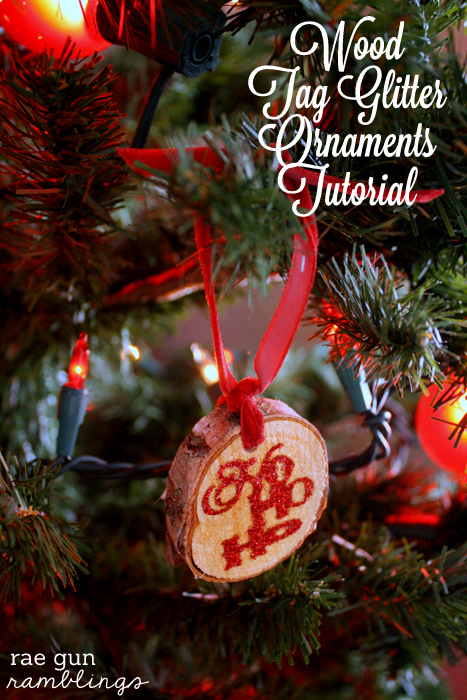 I love the versatility of these. Since the glitter comes in so many colors and because you're making your own stencil you can really make anything. I tried using a lighter green and I didn't think it popped well enough so I'd definitely recommend using a darker shade. I hope you like it expect some more fun ornament tutorials soon!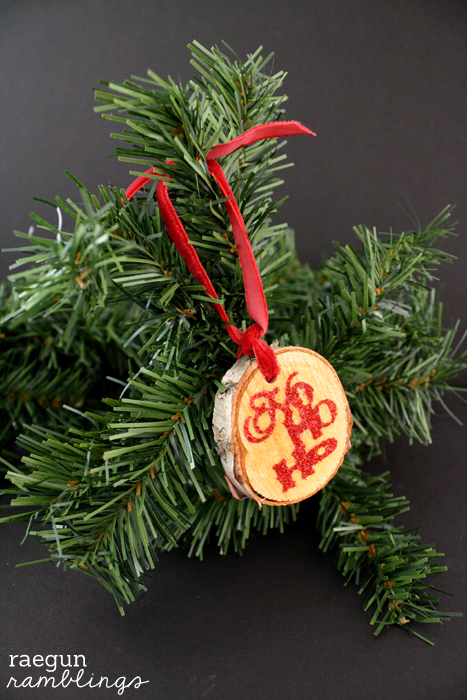 Let's connect! You can also find me hanging out here.