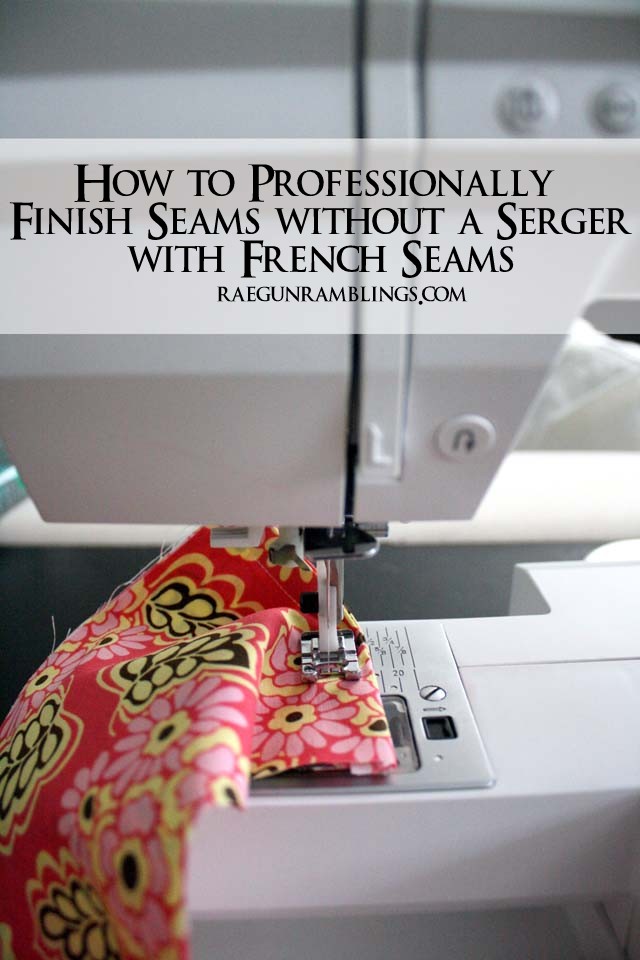 If you sew you should know how to make a French Seam. Even if you have a serger or another way of finishing your seams French seams are great when working with sheer fabrics or when you want your seams to be a little stronger. In a French seam you enclose the raw edges and get a nice clean finish. It's a really simple technique but I've found that people some times need to be walked through it so let's do that.
Start with your fabric wrongs sides together and sew a basic seam if you don't have a seam allowance your following 3/8 or 5/8 of an inch works fine.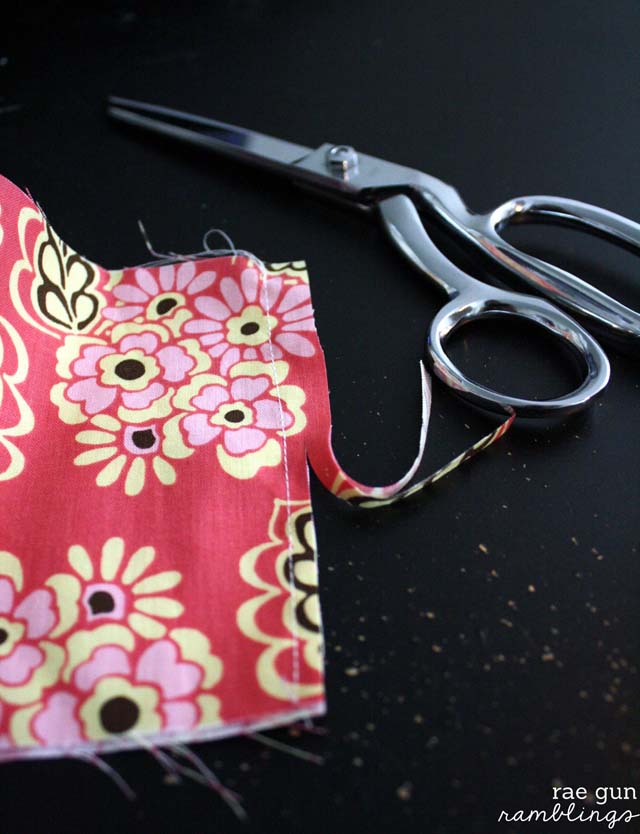 Trim your seam down to 1/4 of an inch.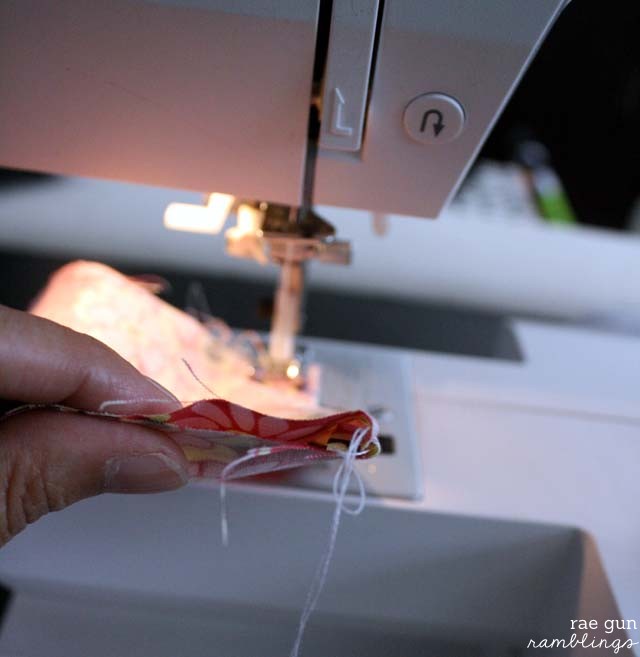 Open up your fabric and fold it over the raw edges that you just trimmed. It's best to iron at this step but if you are in a rush just "finger press" or smooth it out with your finger. See how the raw edges are sandwiched? Finally sew down encasing the raw edges in this seam (use the same seam allowance you used in step 1).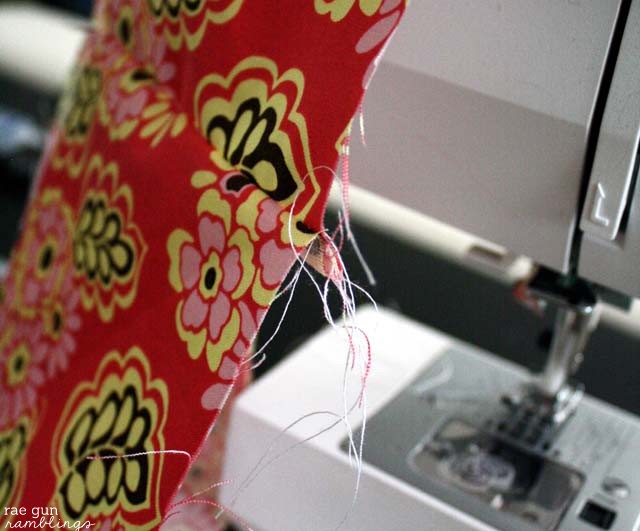 That's your basic French seam. You'll want to make sure to iron it down before continuing on the next step of your project.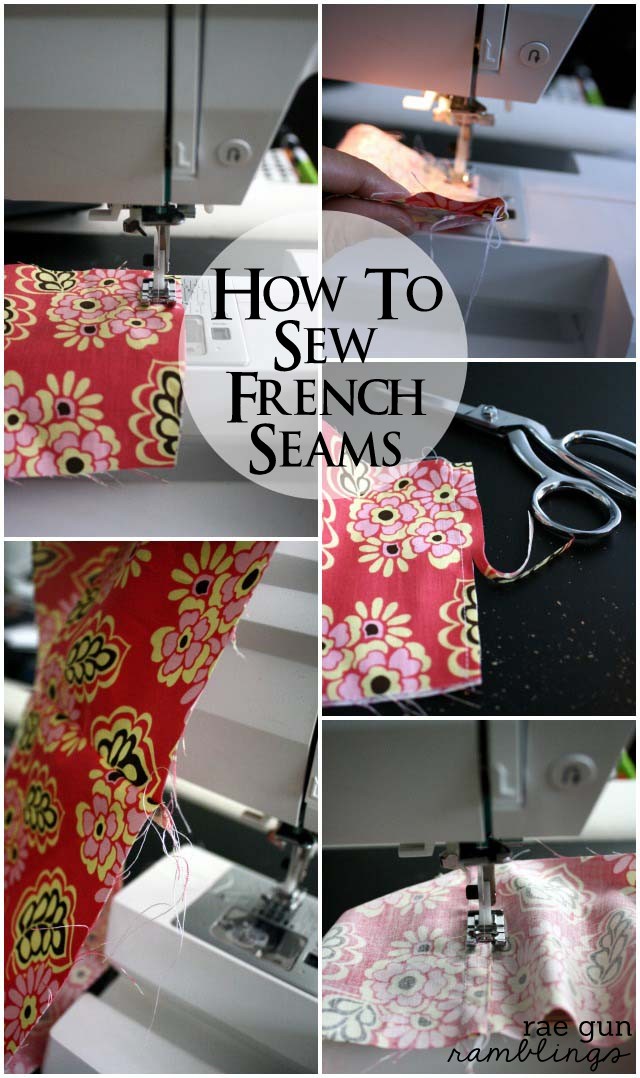 Do you want to see it all in one place? Here you go.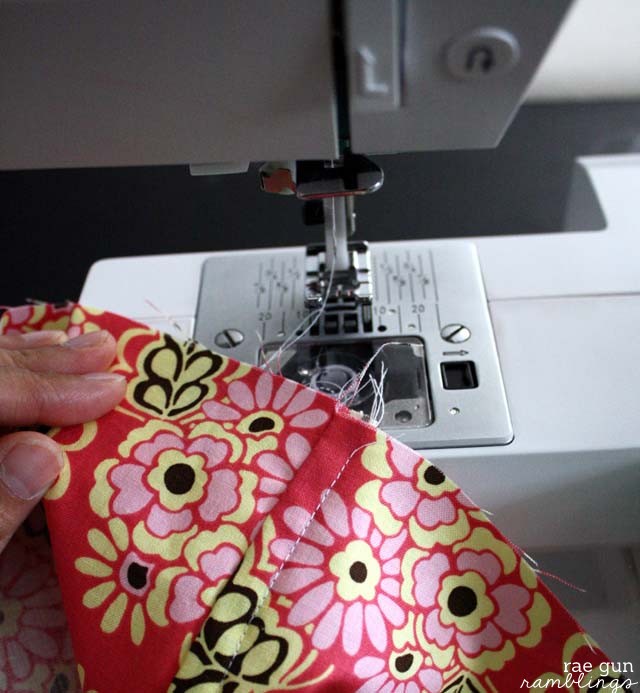 Some times I like to sew down the flap that was made in the French seam like I did in my Pouch Sling and Moby Carrier tutorials.

Let's connect! You can also find me hanging out here.