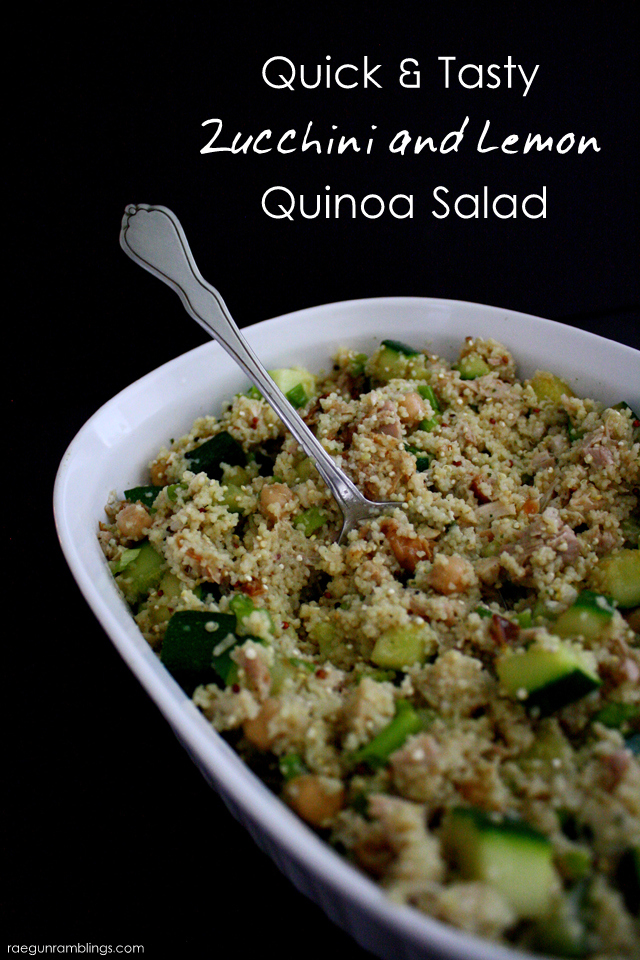 Do you have a BBQ to go to this weekend or an over abundance of Zucchini? I have a ridiculously easy and yummy recipe to share with you today: Lemon Quinoa Zucchini Salad. There are a few reason I'm in love with this recipe right now. First, it's really fast to make and keeps well for a week in the fridge so even if the baby is a clingy monster all I have to do is pop a bowl in the microwave and I can still eat something satisfying.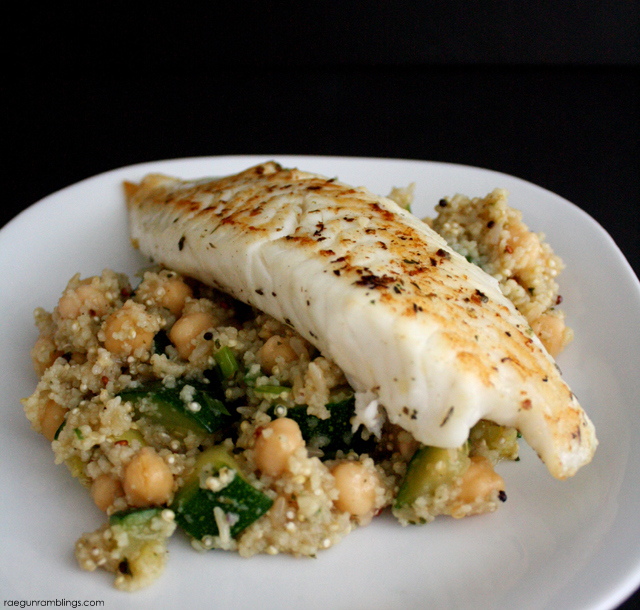 Second, this is a great side for hauling to BBQ's or throwing with any easy protein for dinner. Everyone seems to love it and if you end up having some left over it keeps really well.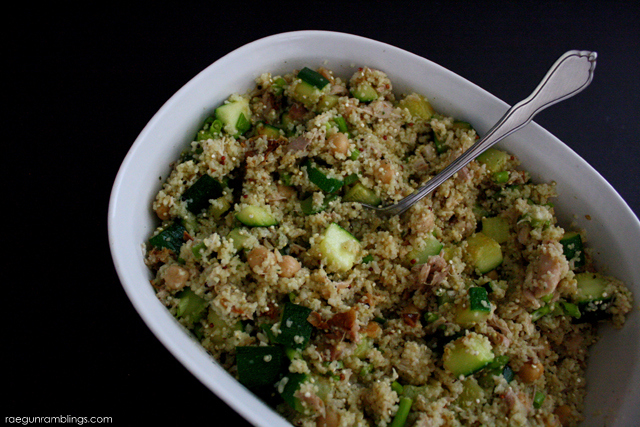 Finally, it's dairy free and if you leave out the chicken it's vegan so when I wasn't eating dairy I didn't feel like I was missing anything unlike a lot of the things I'd been eating.
Quinoa Salad Recipe

1 Box Rosemary Olive Oil Quinoa Blend (or 2/3 C plain quinoa)
 2/3 C Cous Cous
3 1/2 C Water
3 Zucchinis
2 Cans Garbonzo Beans, rinsed and drained
2-5 TBS Olive Oil
2 TBS Lemon Juice
1 bunch green onions chopped
Garlic Salt to taste
1 Chicken Breast, chopped (optional)
Cut zucchinis into bite sized pieces, saute and season with garlic salt. Set aside
Combine quinoa, cous cous, water and 2 TBS olive oil in a microwave proof container. Microwave on high for 6 minutes covered. Allow to stand 5 minutes then fluff with a fork.
Mix the remaining ingredients together and add olive oil and garlic salt to desired taste and texture.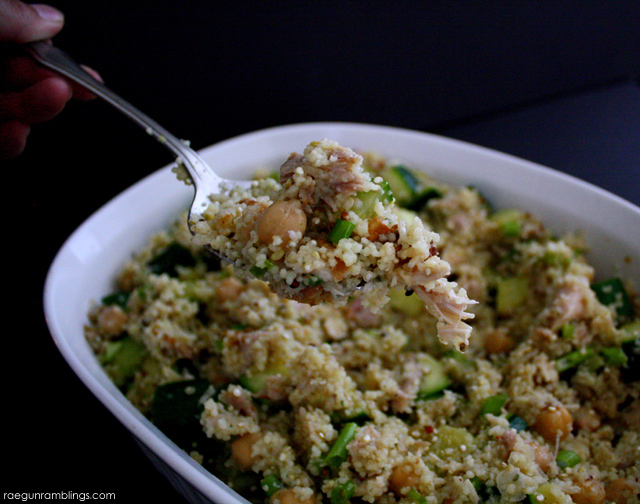 This makes quite a bit usually I half everything but I thought it might be weird to tell you to do half a box of quinoa (since that would be half the seasoning pack etc.) I use a full recipe when I take this to share at BBQ's and potlucks and half a recipe for when I'm making it for myself for a week worth of lunches.
Let's connect! You can also find me hanging out here.