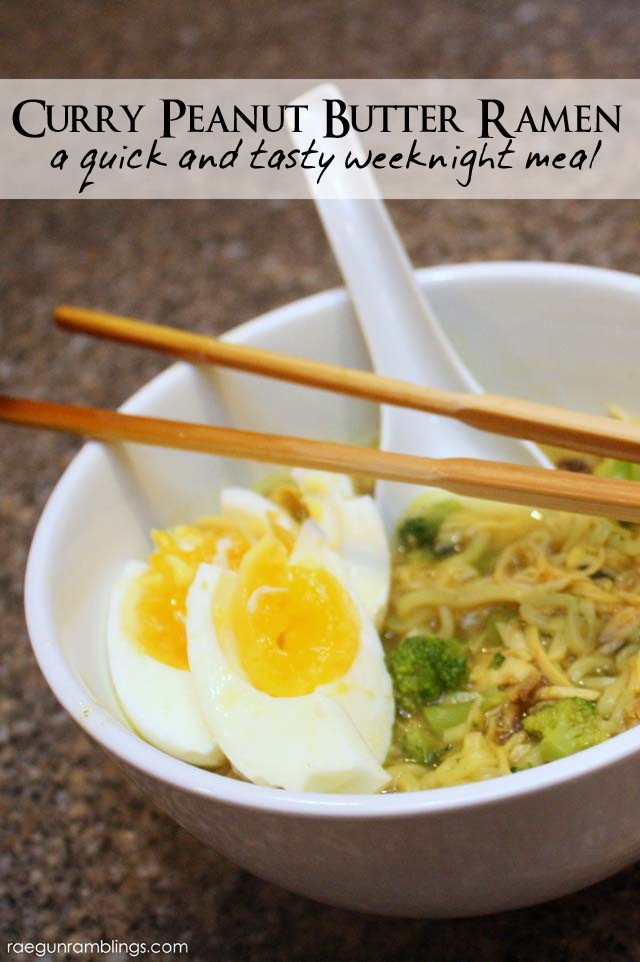 Today's recipe is something I through together a few times a month. It's so flexible and fast plus I almost always have everything on hand. Not only that but it's super yummy and satisfying. We call it fancy ramen in our house and there are a few different versions but today I'm sharing my curry peanut butter ramen.
This recipe serves 2 adults but it's easy to add more. Also I've halved it before by just breaking the noodles in half and using only half a pack of noodles/seasoning pack. When you have a bit of left over meat just chop it up, throw it into a baggie and stick it in the freezer for this meal!
Curry Peanut Butter Ramen Recipe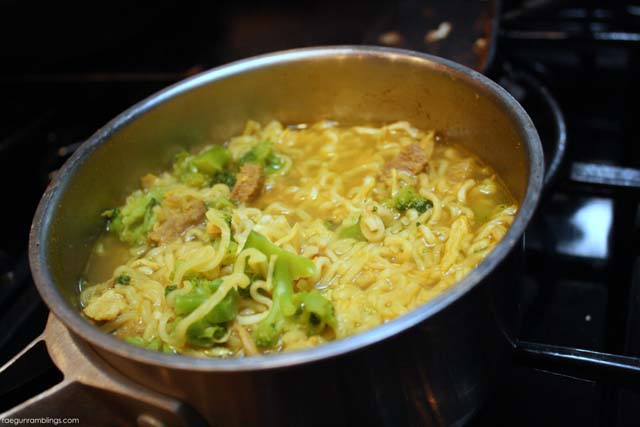 Ingredients
1 Pack Ramen (I like the chicken flavored kind)
1/2 C chopped vegetables (I usually use frozen broccoli or carrots and zucchini)
1/2 C chopped meat (left over rotisserie chicken, beef really anything works)
2 soft boiled eggs
1 heaping TBS Peanut Butter (or more to taste)
1-2 TBS Curry powder (to taste since the intensity of curry powders vary)
Put all ingredients except the eggs into a pot and cover with water. Boil until everything is cooked through and the noodles are to your preferred tenderness. Taste and add more seasoning or peanut butter if desired. Divide into bowls and serve topped with egg. So easy right?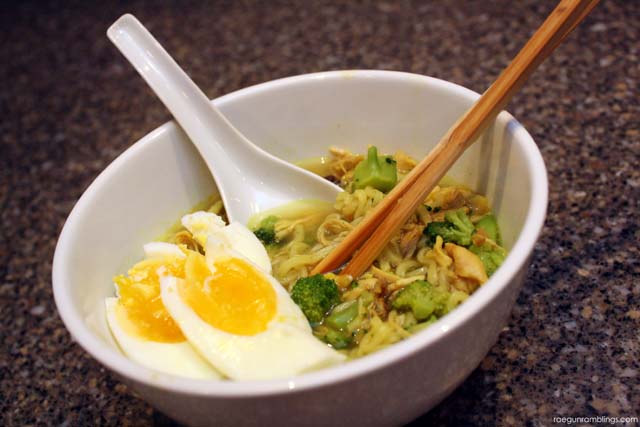 This post is a part of the monthly Foodie Extravaganza! Curious? The Foodie Extravaganza is a monthly party hosted by bloggers who love food!
 Each month we incorporate one main ingredient into recipes to share with you and this month that ingredient is a classic family favorite…PEANUT BUTTER! Don't forget to check out the other awesome peanut butter recipes for the month.
To see more delicious Foodie Extravaganza treats or learn how to join the party each month visit us here!
Let's connect! You can also find me hanging out here.